For a long time, destination weddings in India almost always meant getting married in a magnificent fort in Rajasthan. And while the state's ancient forts, marble palaces, lush gardens, serene lakes and sand dunes offer unique settings and unparalleled backdrops for every celebration, couples are now looking to choose from a wide variety of locations befitting their D-Day. "Proximity, infrastructure, and laws of the state are some of the most important factors to consider while choosing a wedding destination. In that sense, Rajasthan and Goa fit perfectly. But newer destinations such as Mussorie, Siliguri, Gujarat, and Kerala are now emerging as hotspots for destination weddings in India," says Dhaval Chandarana, co-founder, Wed Gurus—the wedding management company behind some of the most talked-about weddings, including the GVK wedding and Arpita Khan's wedding.  
To inspire you, we have rounded up some of the most beautiful places for a destination wedding in India. Some are classics, others are new—but all are equally stunning. Whether you want a beach wedding, a mountain backdrop, a palace setting, or a temple location—we have the perfect venues for your big day.
1. Mussoorie, Uttarakhand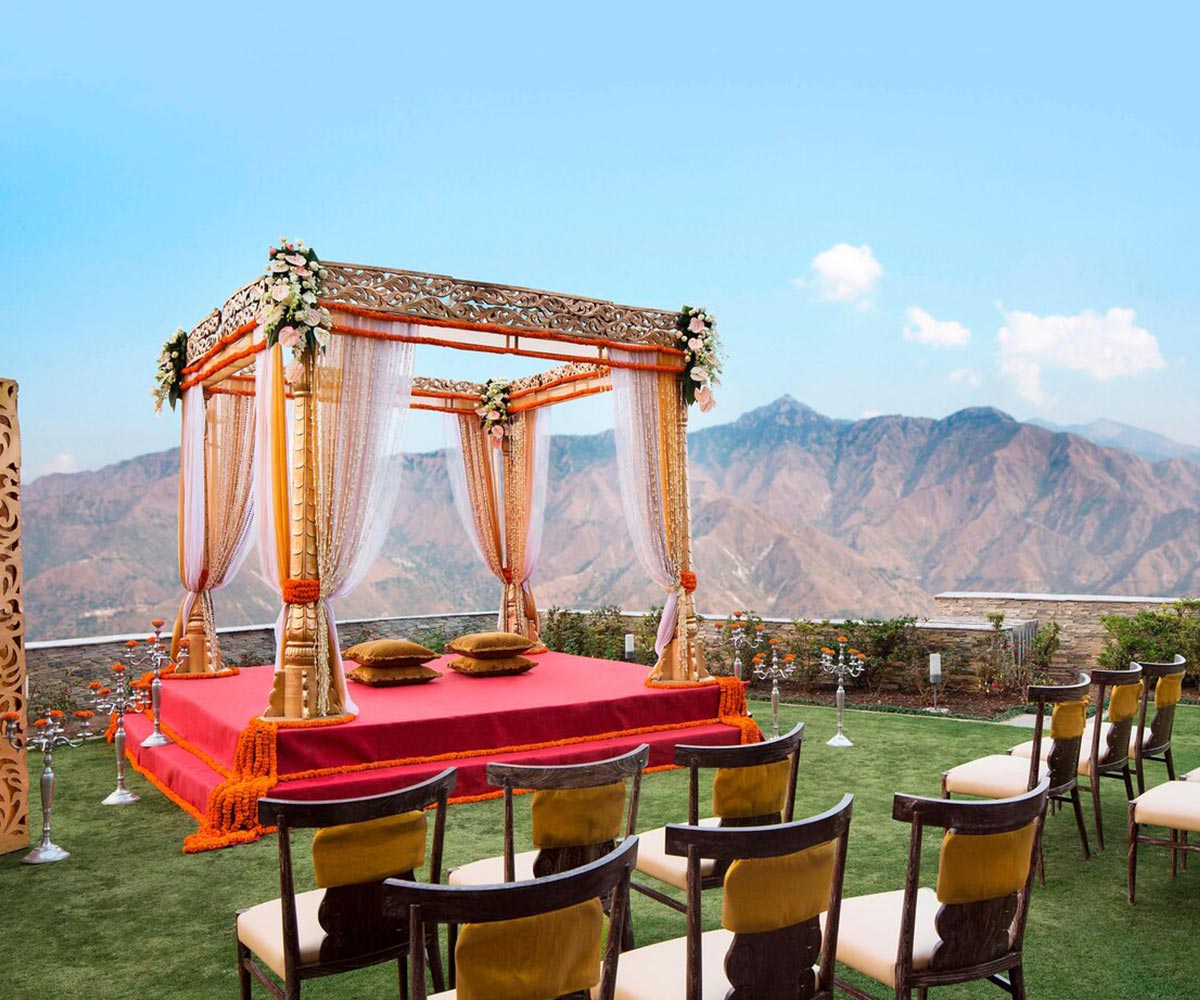 For a spectacular backdrop to your vows, Mussorie's snowcapped hills, lush green valleys, and breathtaking lakes are hard to beat. It's the ultimate romantic setup to get hitched. There are dozens of venues in the city for every taste and budget, from charming temples ceremonies to fairytale lakeside weddings and luxurious five-star resorts. And the numerous attractions at your disposal will make planning a honeymoon straight after the wedding a breeze. 
Hotel: JW Marriott Mussoorie Walnut Grove Resort and Spa
Located at the foothills of the Garhwal Himalayan ranges, this lovely resort is surrounded by towering oaks. The property has 115 rooms with scenic views of the valley. Get married at one of the five venues here or under a 100-year-old walnut tree followed by dancing in the courtyard and an al-fresco dinner of delicious local Garhwali thali and other yummies. 
Tel: 0135/263-5700
2. Vadodara, Gujarat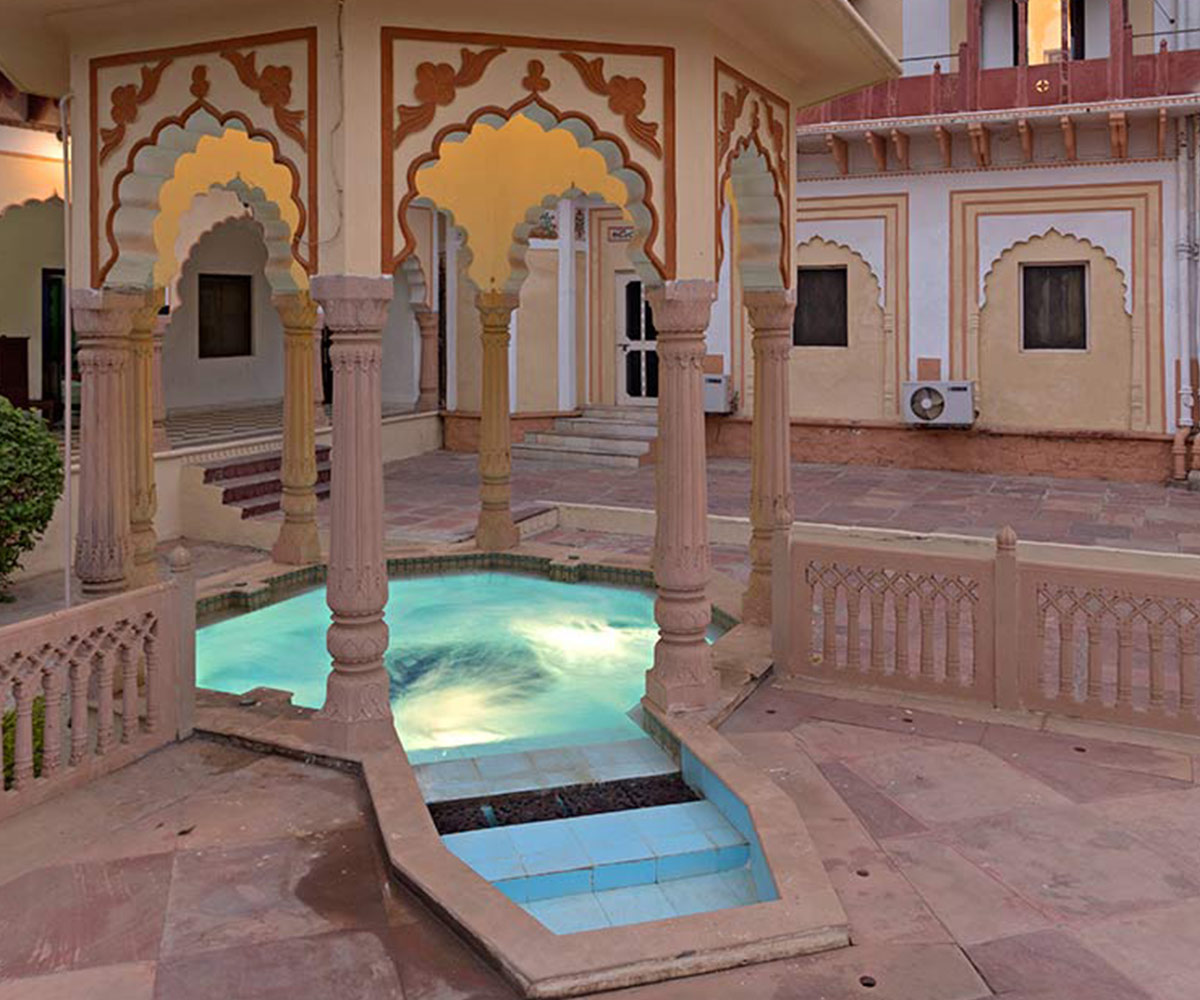 A destination wedding in Gujarat is a great way to celebrate love, laughter, and garba! Venues range from lavish resorts and hotels to charming temples (including the famed Somnath Temple) and magnificent palaces. The Statue of Unity Complex is the latest addition to the long list of venues. Expect stellar hospitality and amazing food. Staying back and exploring the hidden charms of the city with your partner will be a cherry on the top.
Hotel: Laxmi Vilas Palace
This 18th-century palace with its superlative architecture and size (its four times the size of Buckingham Palace) provides a royal background to weddings. The superbly manicured lawns come alive with dazzling lights and the best floral arrangements. There is ample art to explore within the palace—paintings by Raja Ravi Verma, a collection of weaponry, an ancient stepwell, and a rare teak-floored indoor tennis court and badminton court.
Tel:+91/63750-44004 and+91/05644-223523
3. Darjeeling, West Bengal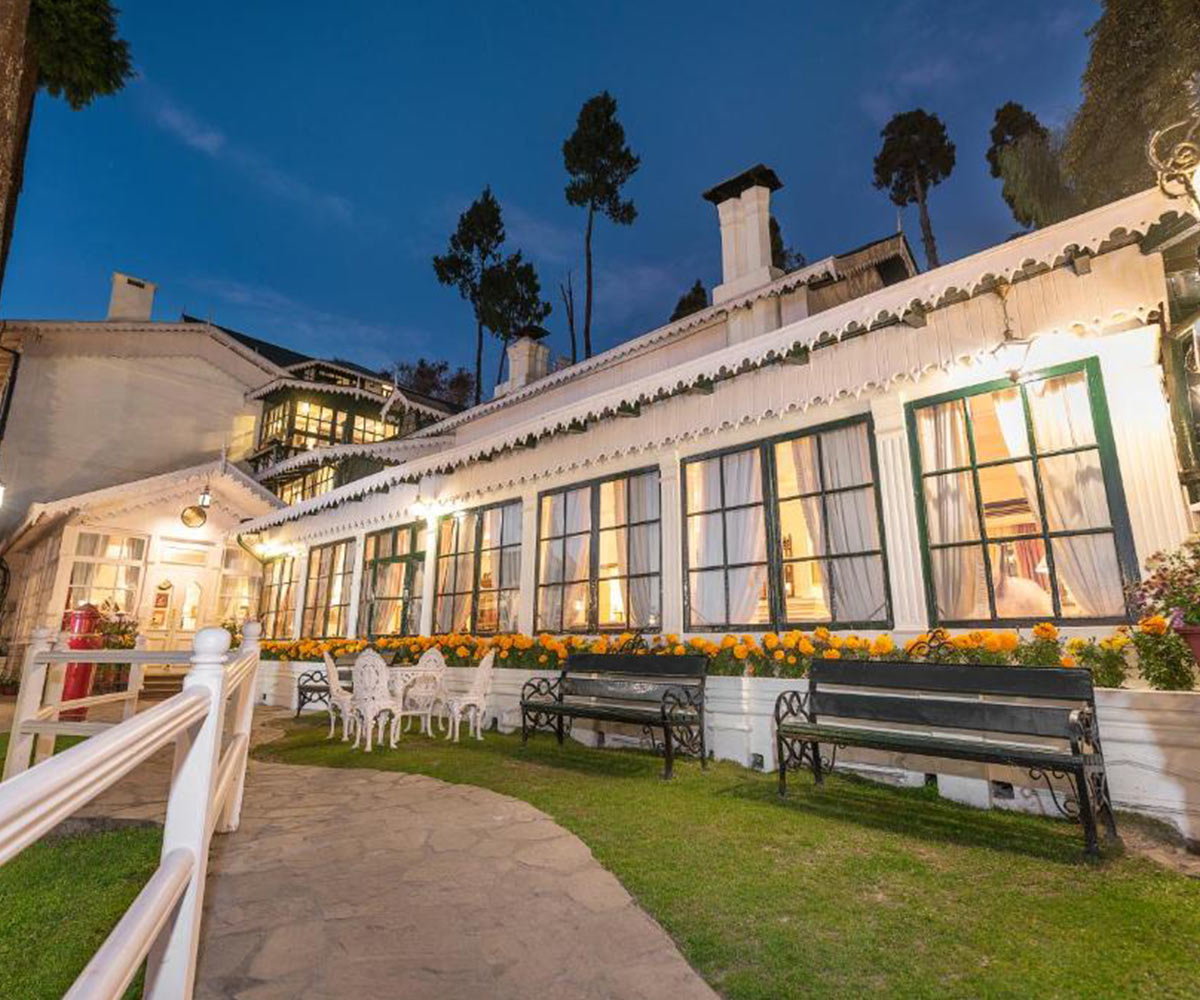 If you have always dreamt of a mountain wedding framed by panoramic views of tea estates, then Darjeeling fits the bill. The best part is leaving the hustle of urban life for the big day and retreating to an enchanting old-world bungalow perched on a tea estate. A plethora of activities, from toy train rides to tea plucking and exploring the local markets, await you and your guests. A pre-wedding bonfire in the woods and occasional glimpses of Kanchenjunga are some other highlights of getting married here.
Hotel: The Elgin Darjeeling
This British-style bungalow decorated with Burma teak furniture, oak flooring, and G. Douglas etchings is utterly romantic to get married in. You can opt for a banquet wedding, but we recommend the garden with the backdrop of the majestic Kanchenjunga. The 25 luxury rooms here offer a comfortable stay, while cocktail evenings can be hosted at their Timber Bar.
Tel:+91/35422-57226
4. Coorg, Karnataka 
Fancy getting married in a coffee plantation? Then Coorg is perfect. There are plenty of picturesque homestays and lush retreats to say your vows at. The jaw-dropping waterfalls sprinkled all across the region will make a stunning backdrop to the rituals, while the tantalisingly spicy Kodava cuisine won't be forgotten for a long time after the wedding. And if you decide to stay back and honeymoon in the Scotland of India, you can camp under the stars, go river rafting, fish in the lakes, bathe and play with elephants, and even get clicked under secret waterfalls.
Hotel: WelcomHeritage Ayatana 
The lush green landscapes of Ayatana will add a pop of green to your wedding. The villas are decked out with spacious balconies and face a private waterfall. You won't need any sound systems, because the whistling sound of woods and chirping of the birds will set the perfect soundtrack for your wedding ceremonies.
Tel:+91/99455-02000
5. Havelock, Andaman & Nicobar Islands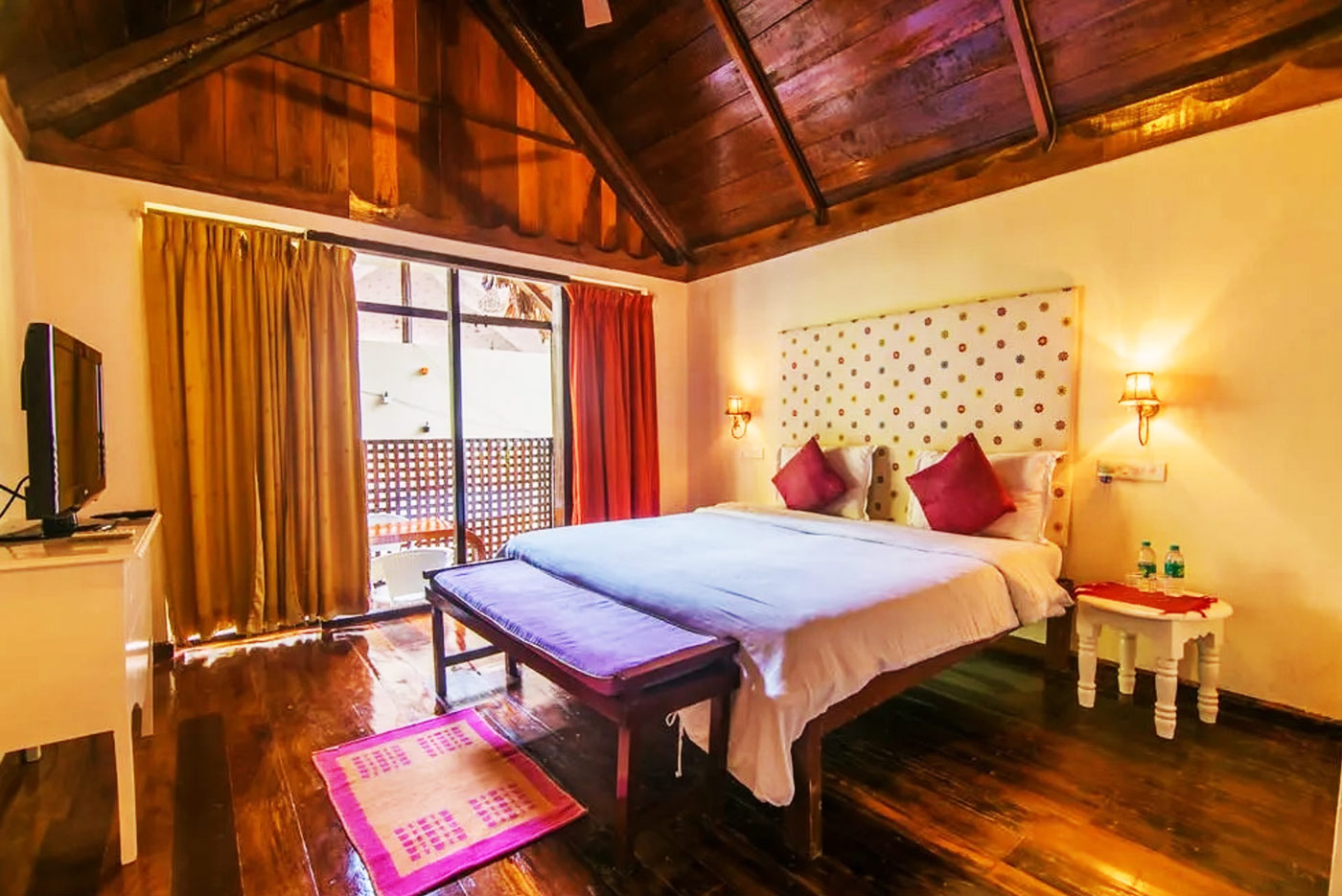 This offbeat destination with clear blue skies, sapphire seas, and beautiful sandy beaches is ideal for those looking to infuse adventure into their special day. Destination weddings in Havelock can range from trendy to traditional, extravagant to tastefully modest. Imagine a picnic on the beach for your wedding party or a sunset cruise followed by a splash of underwater sports.
Hotel: Munjoh Ocean Resort
Magical setting, carefully-crafted menus, tailor-made moments, and a stack of the most amazing pictures—that's what you will get at this beach resort. The adventurous can even book an underwater wedding! 
Tel: +91/94742-96200 and +91/31922-82000
6. Nashik, Maharastra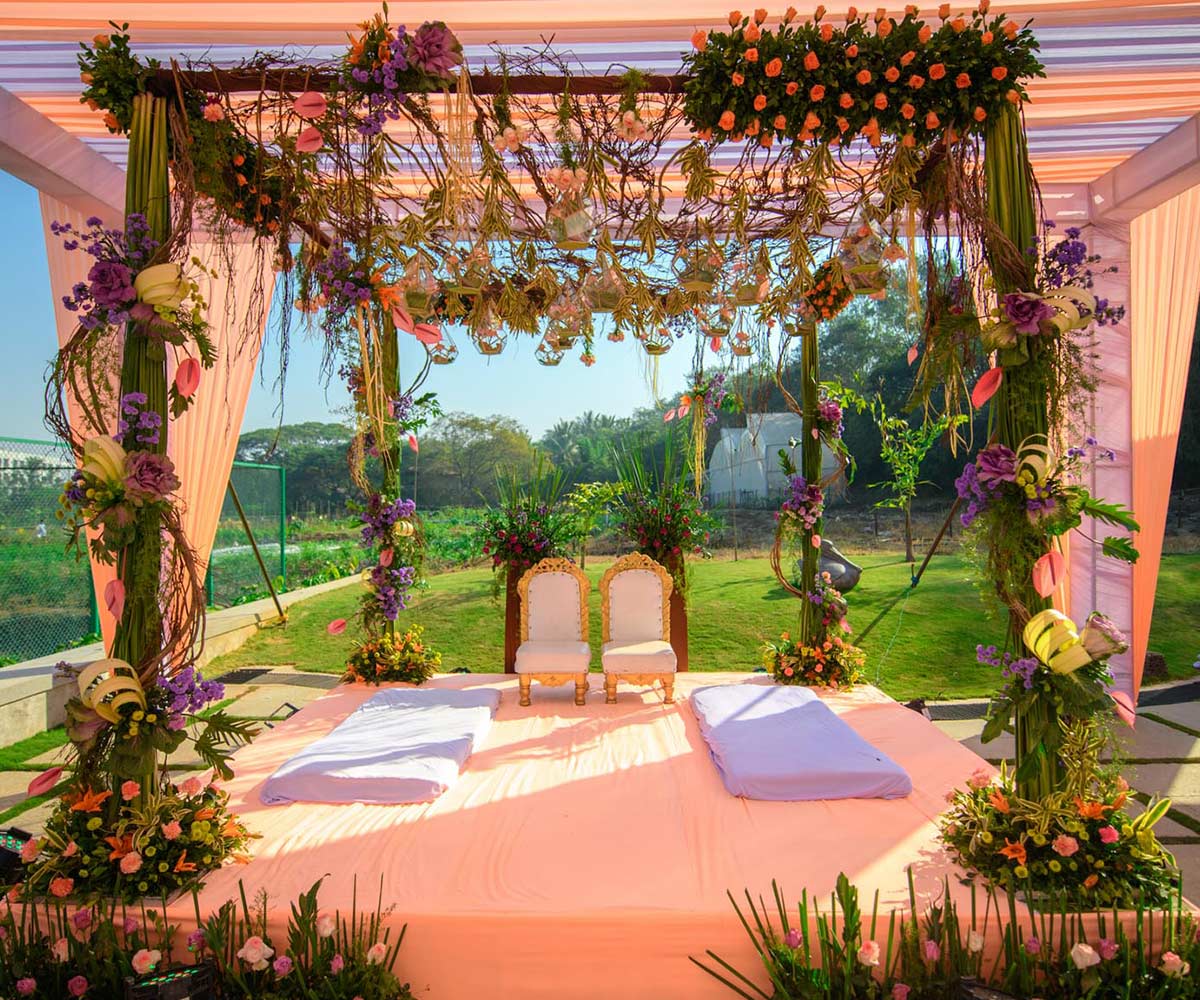 If you love the idea of getting married in a sun-soaked vineyard while sipping on wine made from grapes grown on-site, the good news is you no longer need to jet off to the likes of Italy or France to do it. Our vineyards in Nashik make for a perfect wedding venue. Some vineyards can even arrange for glamping for your guests. There are loads of styles that work here—the obvious one is rustic-luxe. A boho wedding would work well too as the space is natural and green.
Venue: Sula Vineyards 
Imagine getting hitched in a beautiful amphitheater with hills at one side and vineyards on the other, framing an unbeatable sunset coupled with some free-flowing wines. Sounds like a dream wedding? The venue can hold anywhere between 500 to 2000 guests. Sign your guests up for bicycle rides through the vineyards and tasting sessions.  
Tel: +91/99700-90010
7. Pondicherry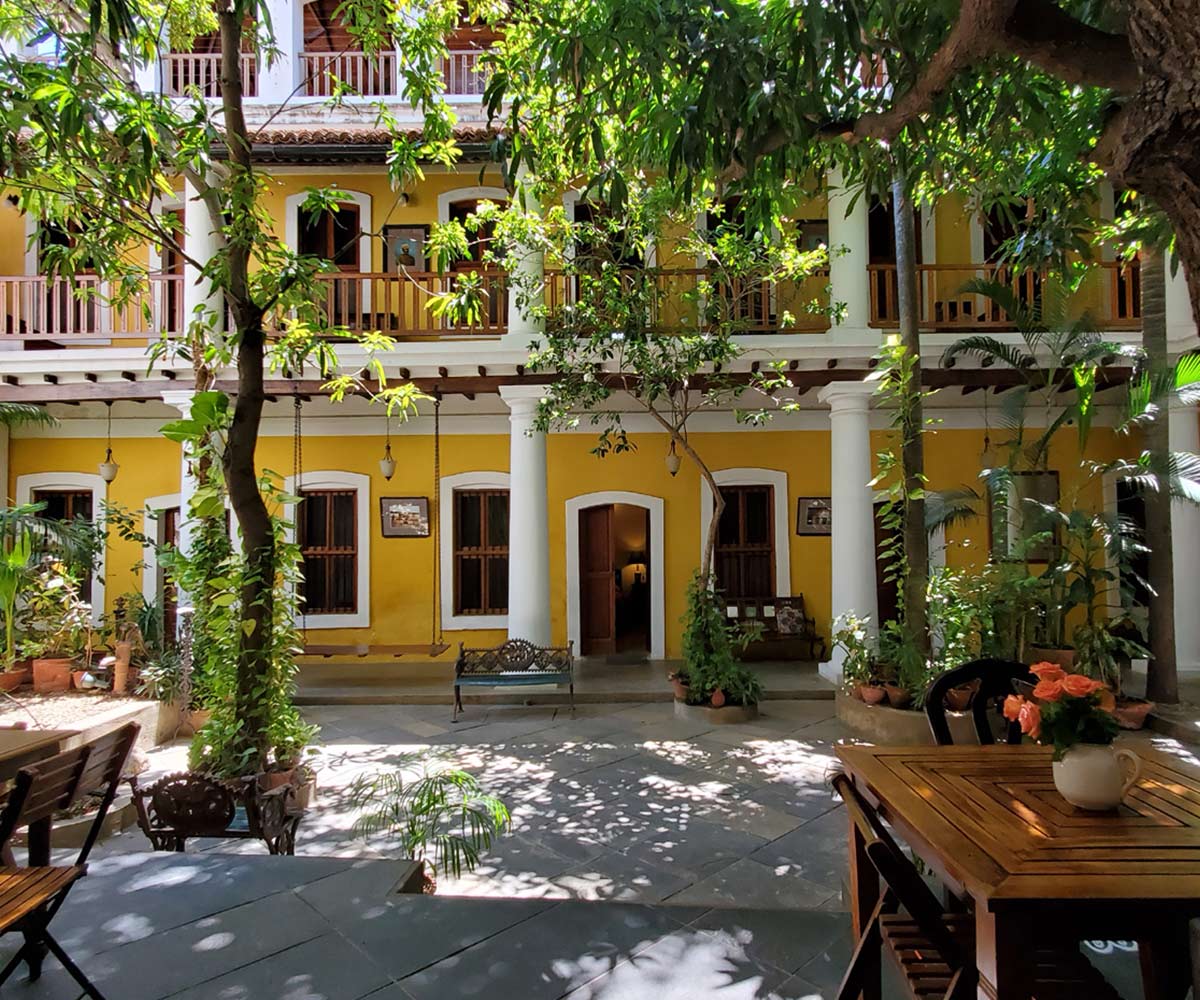 This beautiful coastal town with its adorable French colonial architecture and beautiful beaches makes for a marvellous setting for a fairy tale wedding. The great French food is a bonus. Pondi is just a three-hour drive from Chennai and has several luxurious resorts where you can celebrate the next chapter of your life with friends and family.
Hotel: Gratitude Heritage
This 150-year-old heritage home with nine rooms embellished with antiques is perfect for an intimate wedding. It also isn't too far from tourist attractions. 
Tel:+91/41322-26029
8. Kumarakom, Kerala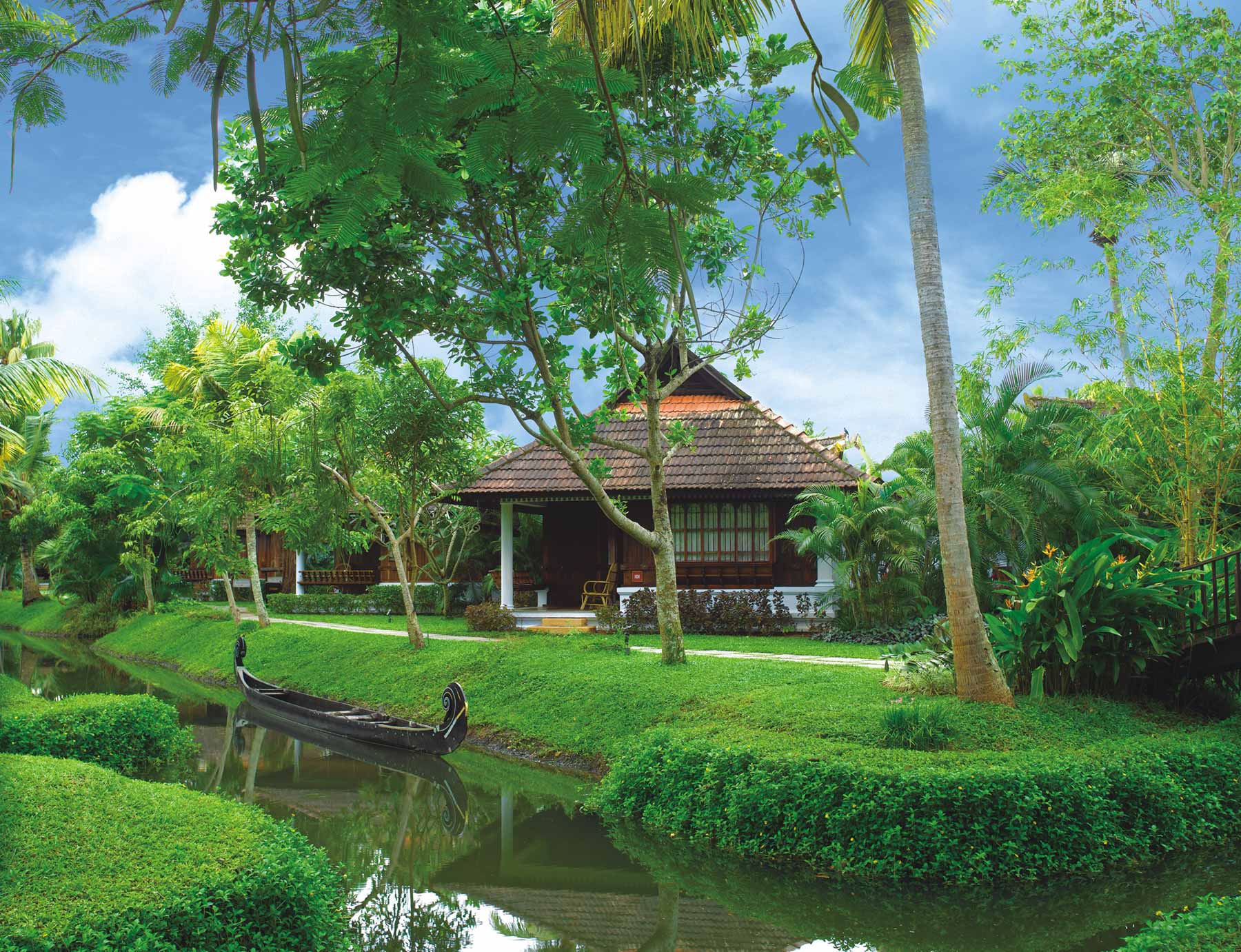 With its sprawling backwaters, lush green mountains, and stunning temples—Kerala has the right setting for a memorable wedding. Imagine tying the knot in a houseboat as it gently floats over the river in Kumarakom. Or on a beach with the soothing sound of the waves in the background. Tying the knot in a temple here is a different experience altogether.
Hotel: Kumarakom Lake Resort
Expect to stay in heritage villas with private pools and captivating views of the gently flowing lake, venture out on a speed boat, savour mouthwatering traditional delicacies, and rejuvenating massages at this five-star hotel nestled on the banks of Kerala's famed backwaters. Relaxing naps on hammocks rocked by the cool breeze await you once the wedding frenzy is over.
Tel:+91/48125-24900  
9. Hampi, Karnataka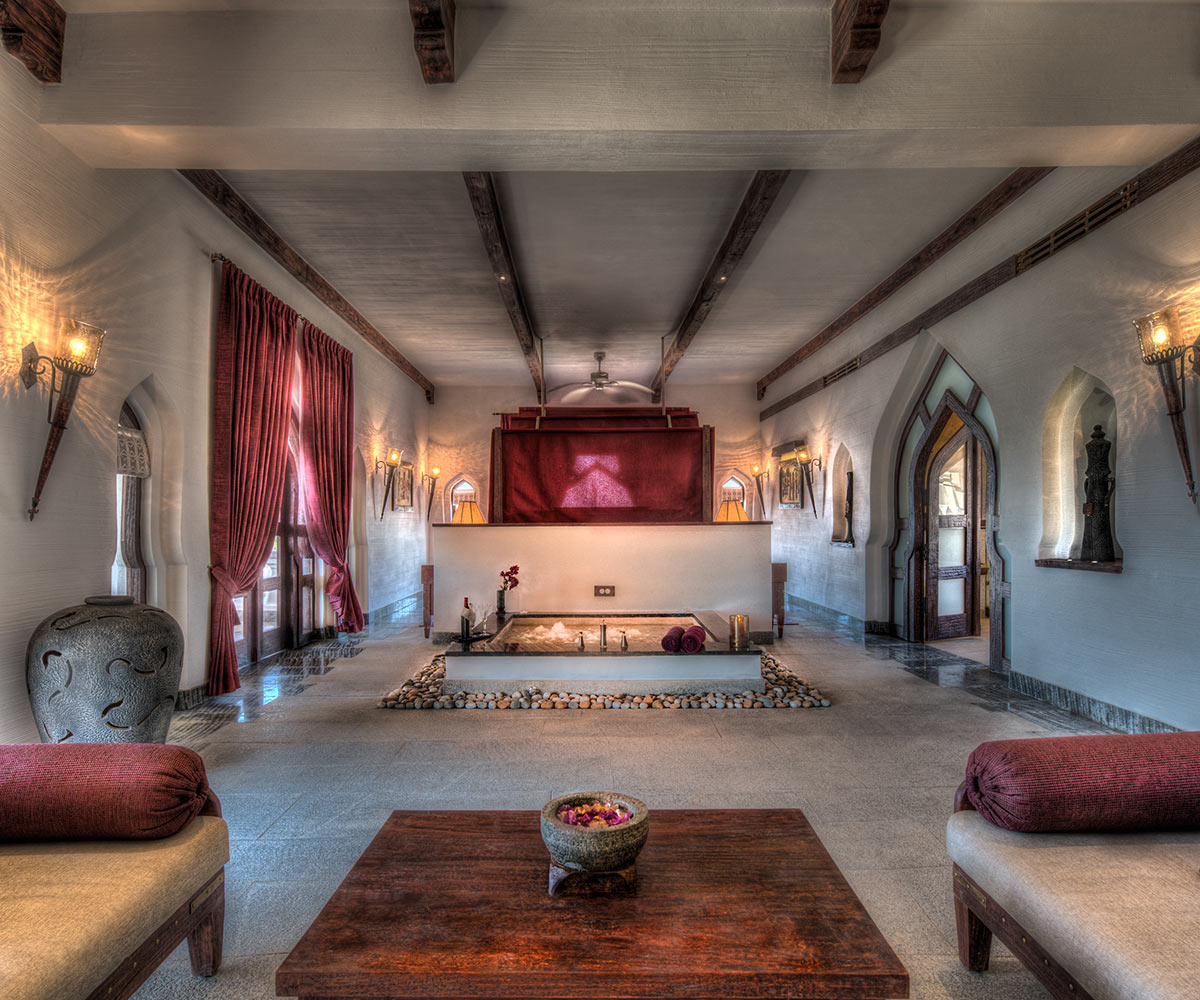 World Heritage site Hampi is a newbie on the destination wedding list. And though it's not the easiest place to reach, the beauty of the hand-carved temples, sacred complexes, and majestic palaces make the effort all worth it. The touch of spirituality can add meaning and sanctity to your wedding. One thing to bear in mind, however, is that not all the temples are open for weddings. You can go as luxurious or as basic as you want. The best wedding album guaranteed!
Hotel: Evolve Back Kamalapura Palace 
Stepping inside the fort-like entrances, stone-paved boulevards, arched hallways, and regal chambers of Evolve Back are like entering a time capsule. The infinity pool, spa, reading room, and lounge will keep the guests busy and entertained.
Tel:+91/63669-20434
10. Sawai Madhopur, Rajasthan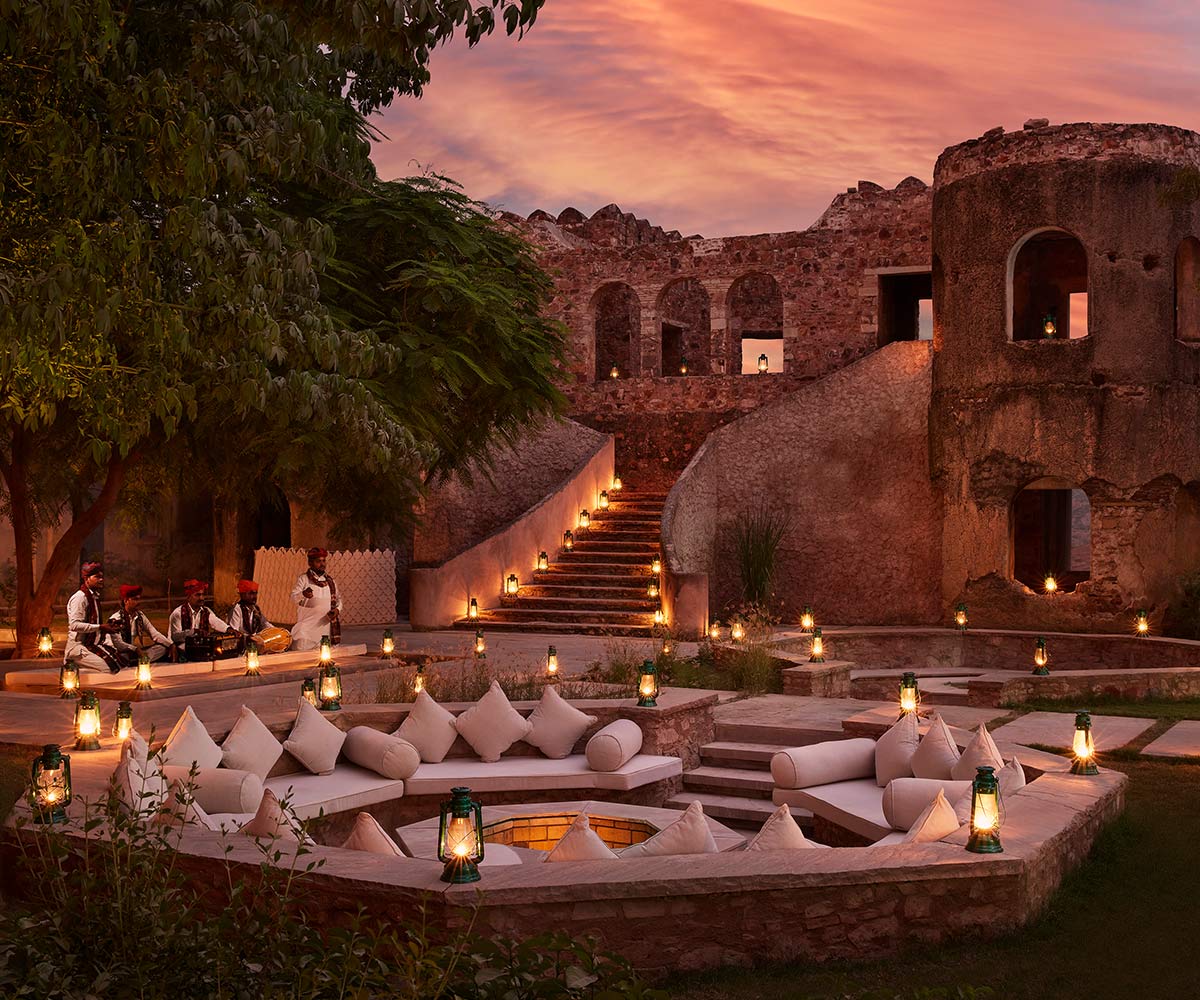 No wedding destination list is ever complete without Rajasthan. The royal palaces, lush landscapes, and colourfully-rich heritage make this state a preferred destination wedding. Book months or even a year in advance to bag your favourite heritage hotel or marriage gardens. Good connectivity, lip-smacking food, ample sightseeing opportunities and the fabulous hospitality of the locals make Rajasthan a clear winner.
Hotel: Six Senses Fort Barwara
This brand-new stunning 48-suite resort located thirty minutes from the Ranthambore National Park is actually a 14th-century fort with two original palaces and two temples. Luxurious suites designed in Rajasthani style, multiple scenic venues for dining and entertaining, and a great spa are some of the highlights of this property. 
Tel:+91/74622-57777
Photo: Evolve Back Hampi; Respective brands