From romantic florals to sensual amber, from crispy citrus to classic orientals, here's our edit of wedding perfumes that will help all you brides in picking the best scents for your most special wedding ceremonies. What better reason to curate a list of enchanting perfumes than the onset of the wedding season? A bridal trousseau which is a treasure trove of all things pretty, including your skincare, makeup, and clothes is incomplete without a range of perfumes to match your personality and set the perfect first impressions. There is no right or wrong scent, or the only scent that is the 'It' perfume, as your nose knows the best. The fragrance that makes you feel like a star, confident and beautiful, and puts the spotlight on you, is the fragrance that's meant for you. 
"A fragrance is a piece of jewellery, although invisible to the naked eye, it stirs up a connection, between the memory and emotion. It's a gesture to start the day or unwind for the evening, and for special occasions, it's a tool to make your presence felt. There is a perfume for every mood, it makes sense to research the fragrance families you align with to match your fragrance to your wedding style," says Abdulla Ajmal, perfumist, and Business Mentor, NHA Division, Ajmal & Sons. 
The Bohemian Bride
She is all set to bend the rules, but gently. Flower crowns, airy dresses, floral table setting and whimsical designs—that's the core of a bohemian bride. She likes it easy-going but at the same time pretty. Her choices are fun and unusual though not necessarily over the top. She thrives in her softness, and freedom is a big value for her. She will ditch the red lehenga and go for one in mint green, fuchsia, or bright solids in flowy, light fabrics. Her perfume, an extension of her personality, is more lilies and violets with a grounding touch of moss and woods—than the classic bouquet of rose and jasmine. 
1. Chloé Nomade Absolu de Parfum 
It is a woody chypre of the original composition and will appeal to the liberal bohemian bride. You will smell the crispness of cherry plum, enriched by the fruity facets of davana and warm, sensual oakmoss. This perfume comes enclosed in a delicately pleated bottle. Buy here.
2. AND Ethereal Dreamer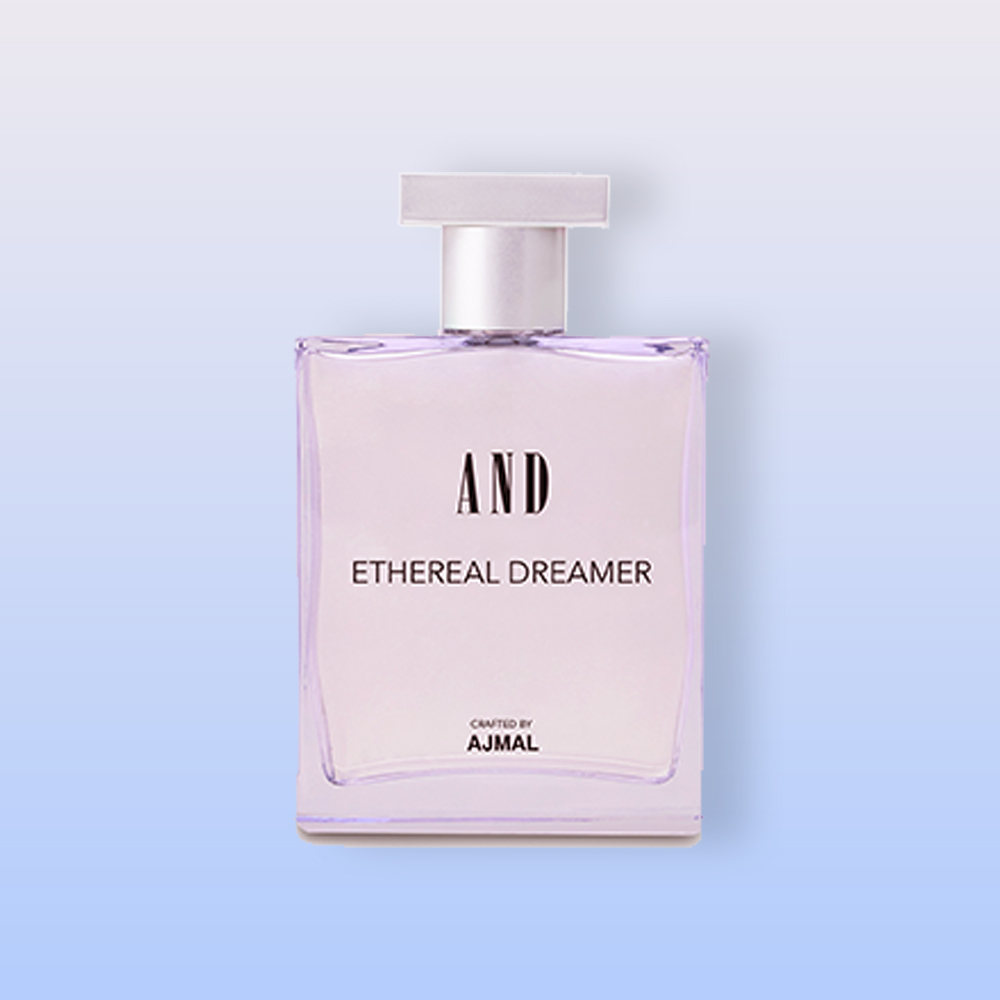 This is a strong but not intimidating fragrance. The freshness of bergamot and berry at the top sets the pace for this easy-going, tantalizing fragrance. The presence of iris and jasmine in the heart conjures up a mystical airy realm of magic and possibilities. Iris, a noble ingredient in perfumery, is known for its powdery, light aromatic profile. Buy here.
3. Marc Jacobs Perfect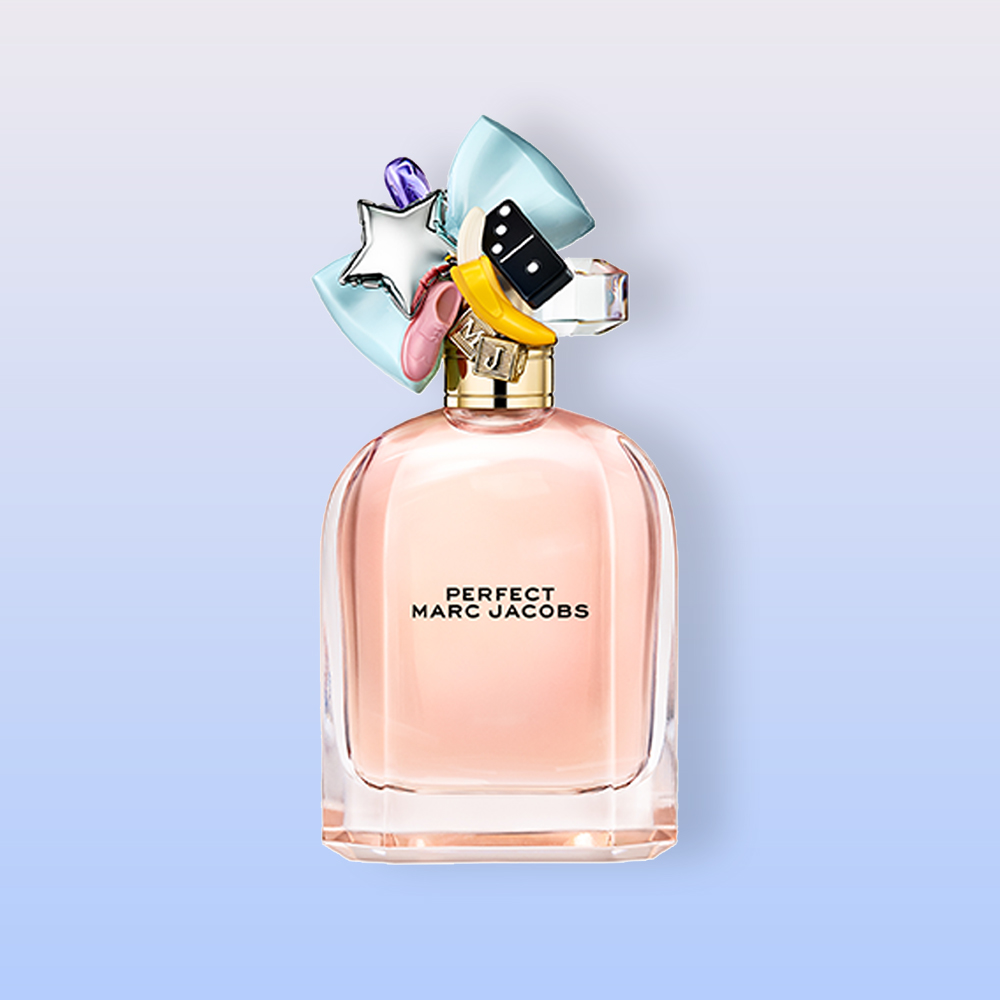 It is a playful amber floral scent inspired by the designer's vision—'I am perfect as I am.' Bright notes of daffodils and rhubarb mingle along with the intense strength of cedar and softness of cashmere to create a charismatic fragrance. Buy here.
4. Nasomatto Baraonda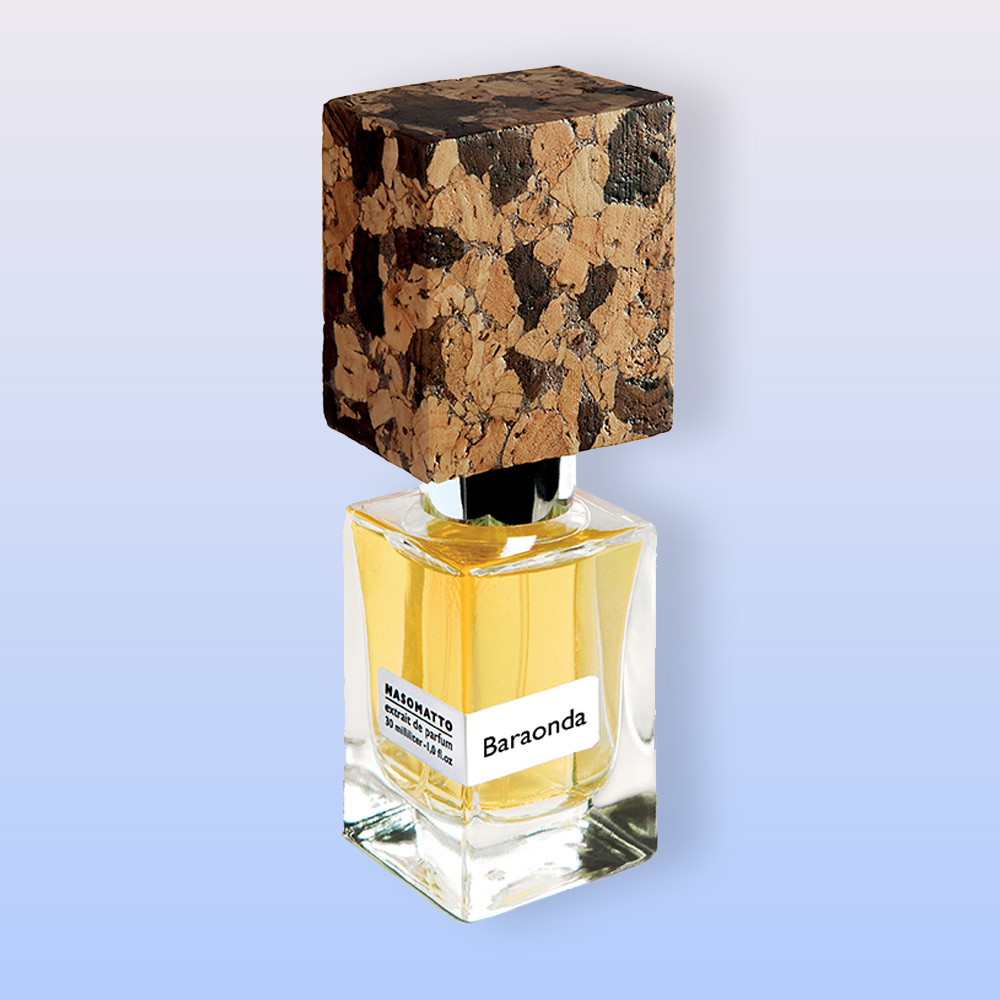 This is an amber woody fragrance with wood and rose notes heavily laced with hints of single malt whiskey. It's not your regular scent—but it's very easily embraced by an evolved nose. A reminder of relaxed nights and intimate dates, it's a unisex fragrance and can be shared both by the bride and the groom. Buy here.
The Vintage Bride
She is driven by nostalgia and romance and appreciates what has stood the test of time. She is not merely attached to traditions but believes that true romance is timeless. She is not the one to browse through the internet looking for the latest bridal trends; instead, she will go to her family designer or trusted tailor, and happily revamp her mother's wedding dress to celebrate the fine craftsmanship. 
She is a sucker for rom-com, candlelit dinners, long-stemmed roses, handwritten notes, and engraved gifts. She blends the traditional with the modern to find her own balance. She will be the quintessential blushing bride in a rose-pink ensemble trimmed with a red, green, or gold border. Elegant, dreamy and old-world charm are the keywords for her mood board. 
5. Houbigant Quelques Fleurs Royale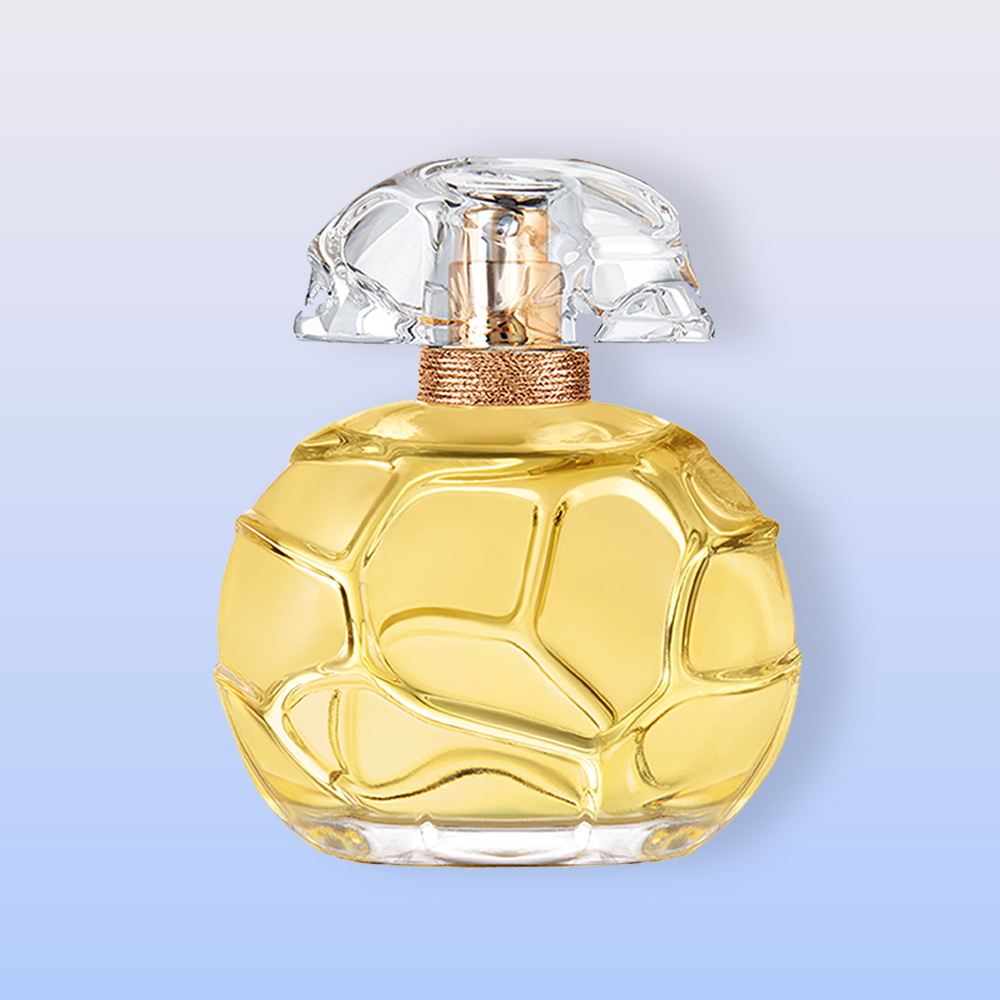 This is a modern twist on Quelques Fleurs L'Original—best known as Princess Diana's wedding scent. Vibrant, and bursting with sparkling, crisp notes—Quelques Fleurs Royal is a fresh multi-floral with refreshing head notes of black currant and grapefruit. At the heart of the perfume is Jasmine Absolute, Rose Absolute, Violet, Tuberose Absolute, and Beeswax Absolute. Buy here.
6. Mocemsa The Proposal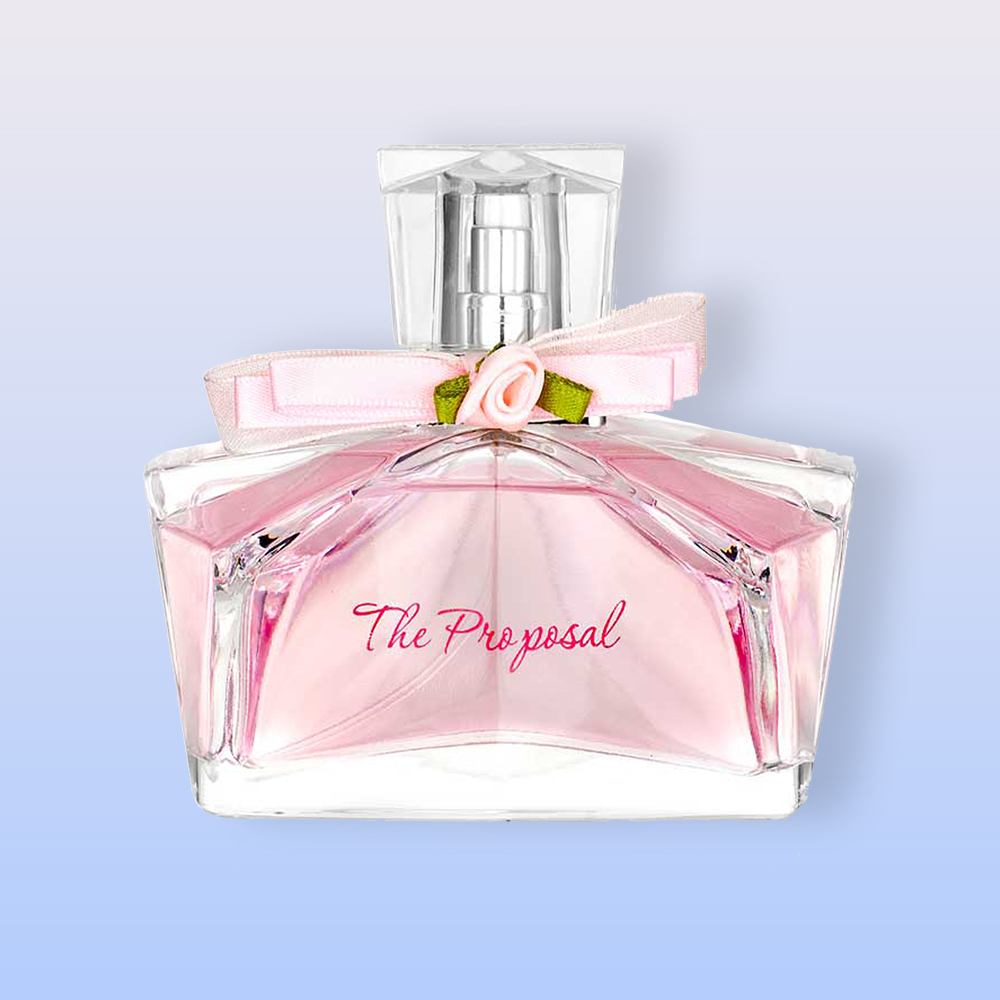 Mocemsa The Proposal is a fresh and floral fragrance that is a compliment-fetcher thanks to the presence of freesia, pink lychee, lily of the valley, Turkish rose petals, cedarwood Atlantic & musk. This blend is an unmissable addition to the trousseau if you like the feeling of holding close a blooming bouquet in your hands. Wear it at your engagement ceremony or keep it for dinners with new family and friends, when you want to make a pleasing first impression. Buy here.
7. The Merchant of Venice Rosa Moceniga Eau de Parfum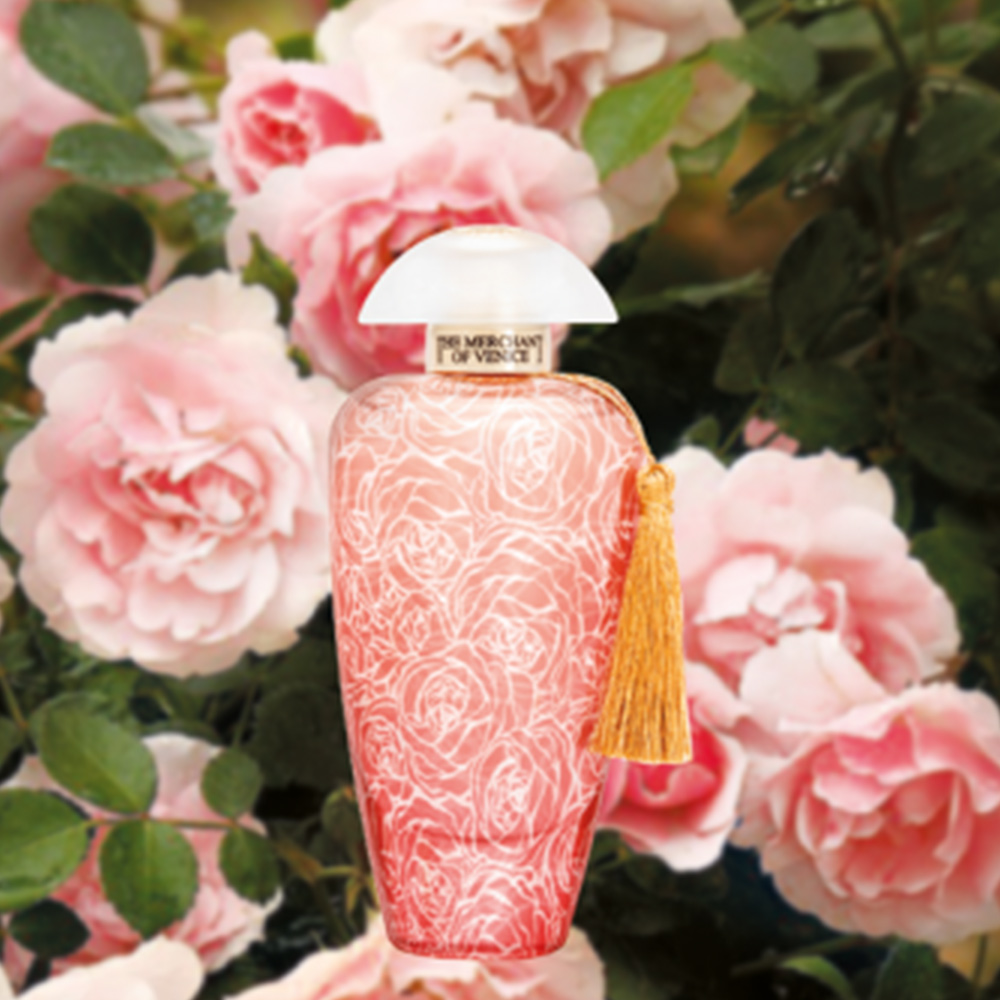 The Merchant of Venice is a brand purely related to Venice and its history: it emphasizes the ancestral role of the city in the worldwide perfumery tradition. The Moceniga Rose features a characteristic pink colour—which varies depending on the plant's different blooming phases—coupled with silver touches. With its strong and fruity perfume, this fragrance is the perfect expression of the rose in its most natural habitat. The floral bouquet in the heart note is created by rose absolute, which exalts the fresh and spring magnolia along with delicate and transparent touches of lotus flowers. Buy here.
8. New York Oud Eau De Parfum, Bond No 9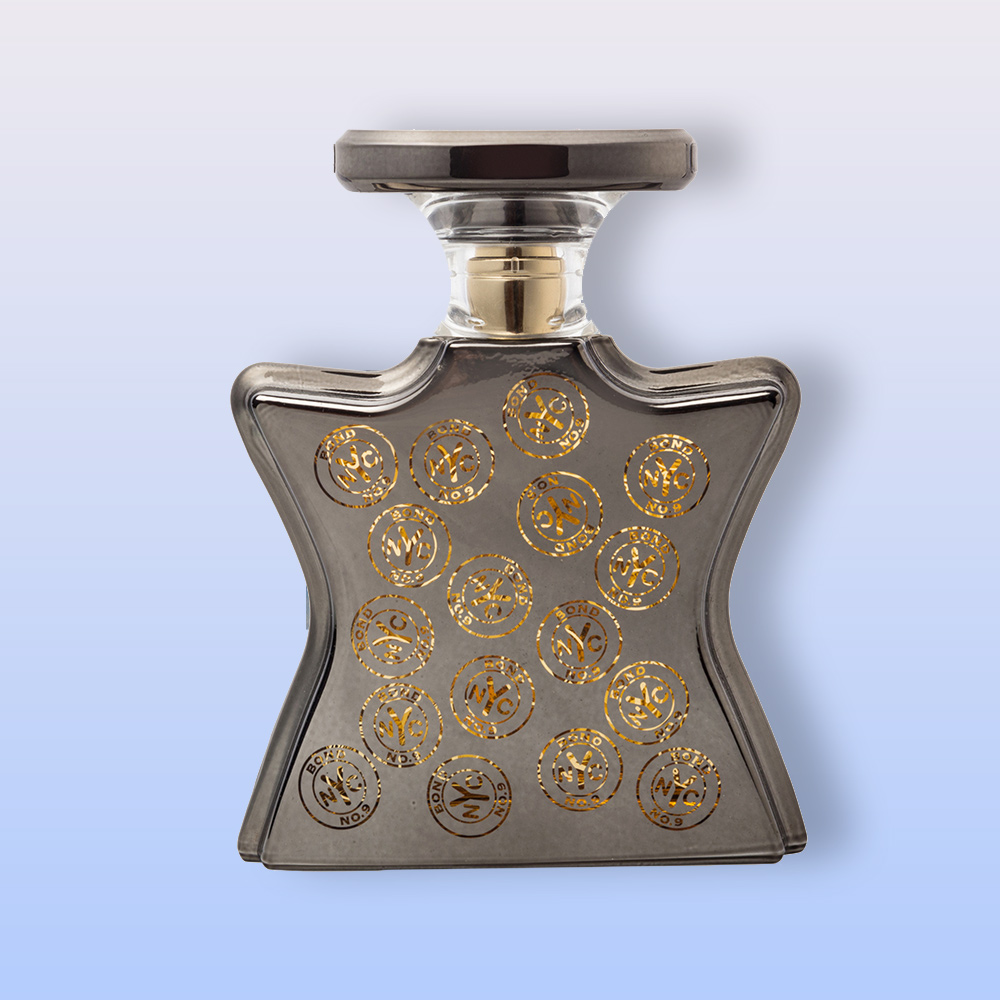 New York Oud Eau De Parfum, Bond no 9, pays homage to the city's colourful landmark and geography with its innovative packaging and innovative scents. It's a warm and spicy scent, best for the wedding night, as the delicious presence of red plum, saffron, orange zest, oud, red rose, orris, patchouli, musk, honey, and vetiver makes this fragrance, one of a kind. Buy here.
The Glamorous Bride
She is effortlessly flirtatious and basks in all the attention that comes her way. She is aware of her presence and dresses up to stand out in a crowd. She is brand conscious, loves glitter, and follows trends. She is not over the top or outrageous in her choices—but her understated style keeps you hooked for more. She is the one you follow on social media to get the season's latest inspiration. Her taste is exquisite and she knows it.
9. Guess Seductive Noir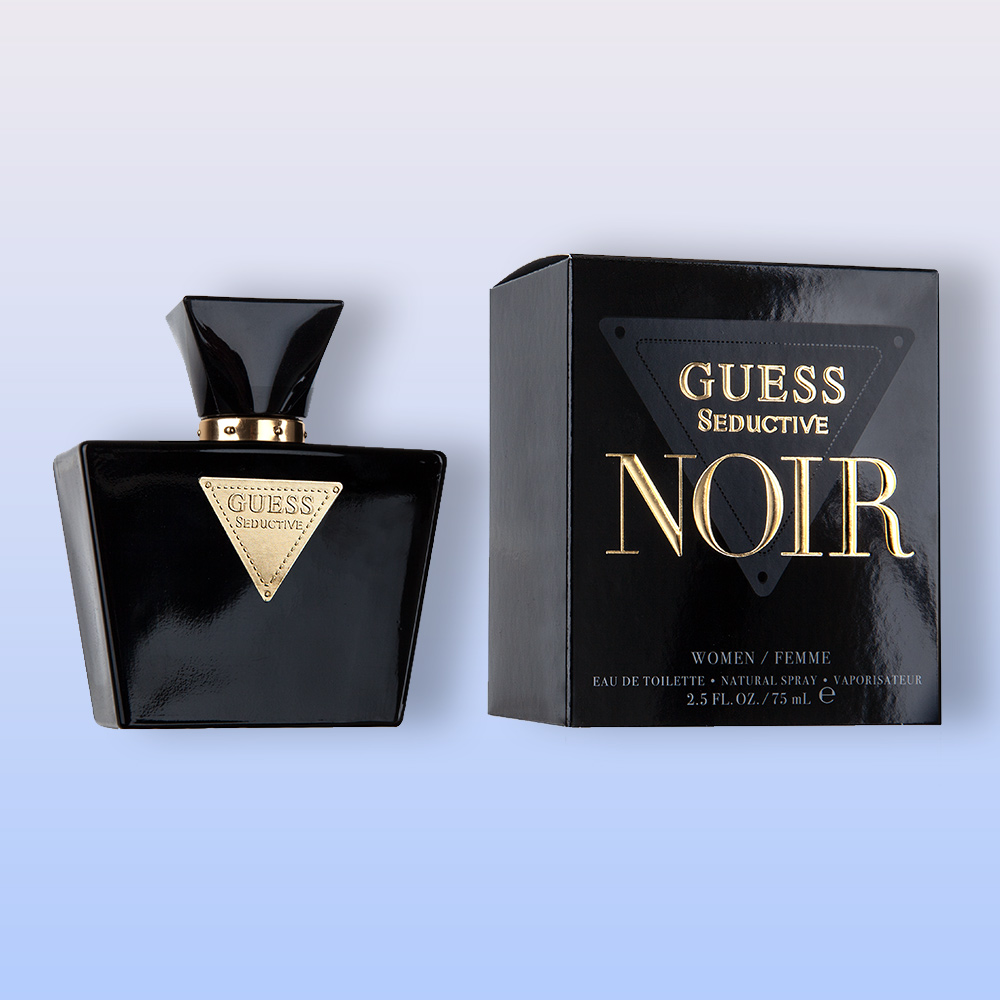 Guess Seductive Noir opens with fresh bergamot, sage, and peony notes followed by a charming mix of floral notes including iris pallida, jasmine sambac and muguet. Vetiver from Haiti, white suede, and vanilla create an exciting finish. It's for moments when you want to capture attention and make your presence felt. This should be your go-to fragrance for post-wedding date nights when you want your partner to lean in to get a closer whiff. Buy here. 
10. Amouroud Midnight Rose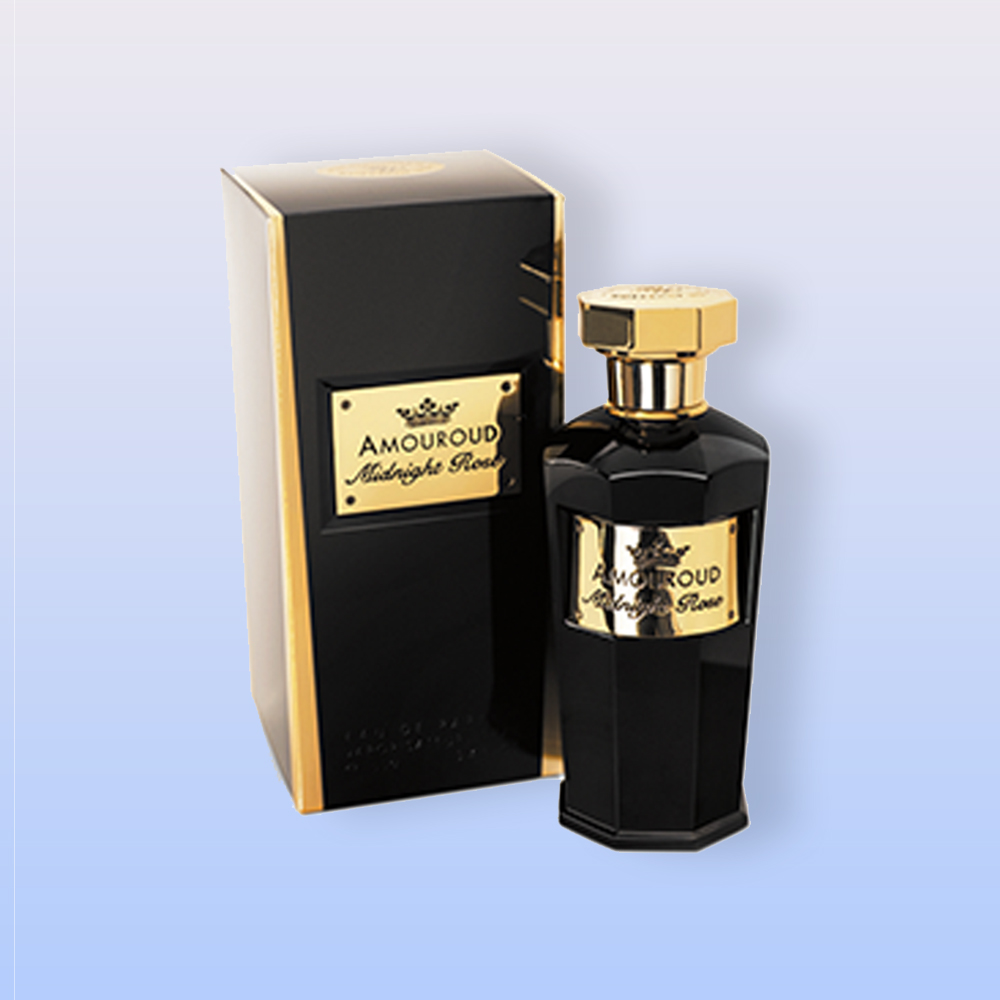 Amouroud Midnight Rose begins as a fragrance of gentle early morning roses sprinkled with fresh morning dew. It's dainty and yet sensual with top notes of lychee and pomelo surrounding the mid notes of lily and pure red rose jewel tones then. Buy here.
11. Carolina Herrera Good Girl Eau de Parfum Légère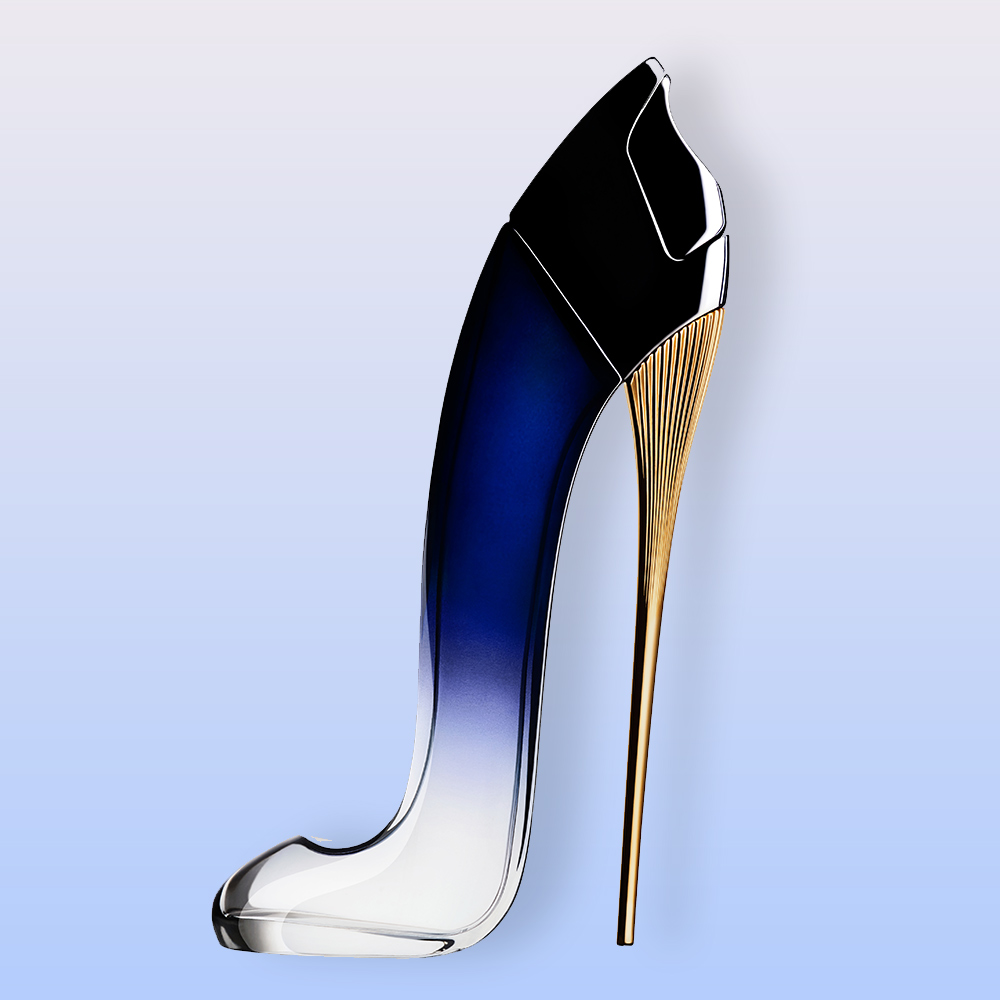 Good Girl Eau de Parfum Légère is a more floral and candied version of the original Good Girl, and will be the perfect choice for the vintage bride. It has tonka beans and jasmine trail of the original nut, and instead of the sensual tuberose, there is now a greener presence of ylang-ylang. The fragrance is good and the bottle is a keeper. This one is a must-have in every bride's collection. Buy here.
12. Arcelia Fierce Flame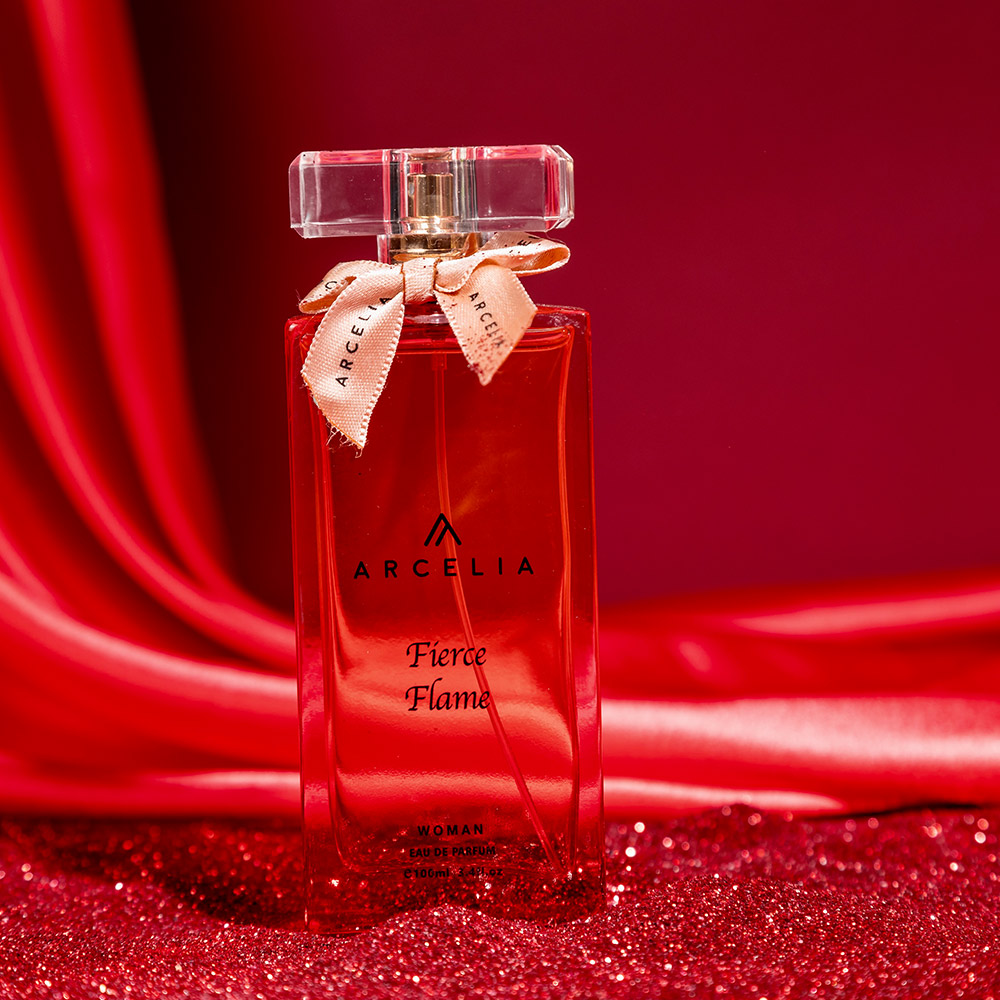 Arcelia Fierce Flame is a new fragrance by Shoppers Stop which walks into a room and leaves an air of mystery with this intense oriental gourmand fragrance that makes you an effortless head turner. It has seductive feminine notes of orange blossom and jasmine, which are followed by vanilla in powerful harmony. Buy here.
The Sustainable Bride
She dares to go beyond the conventional, into the road less travelled. She wants to please her own aesthetics and gets secretly thrilled to witness a shocked audience. She will ditch the traditional red and gold, and make a stunning picture in a blue or a wine-coloured wedding ensemble. She blatantly defies the norm and has no qualms letting her hair down at her own wedding. She will switch the gold jewels for handmade floral adornments. She is conscious of the fabric and the way it was sourced. She is aware of all the organic markets in her area. So. when it comes to perfume, it's obvious that she will want to discover brands that are ethical and sustainable in terms of raw materials.
13. Boond Motiya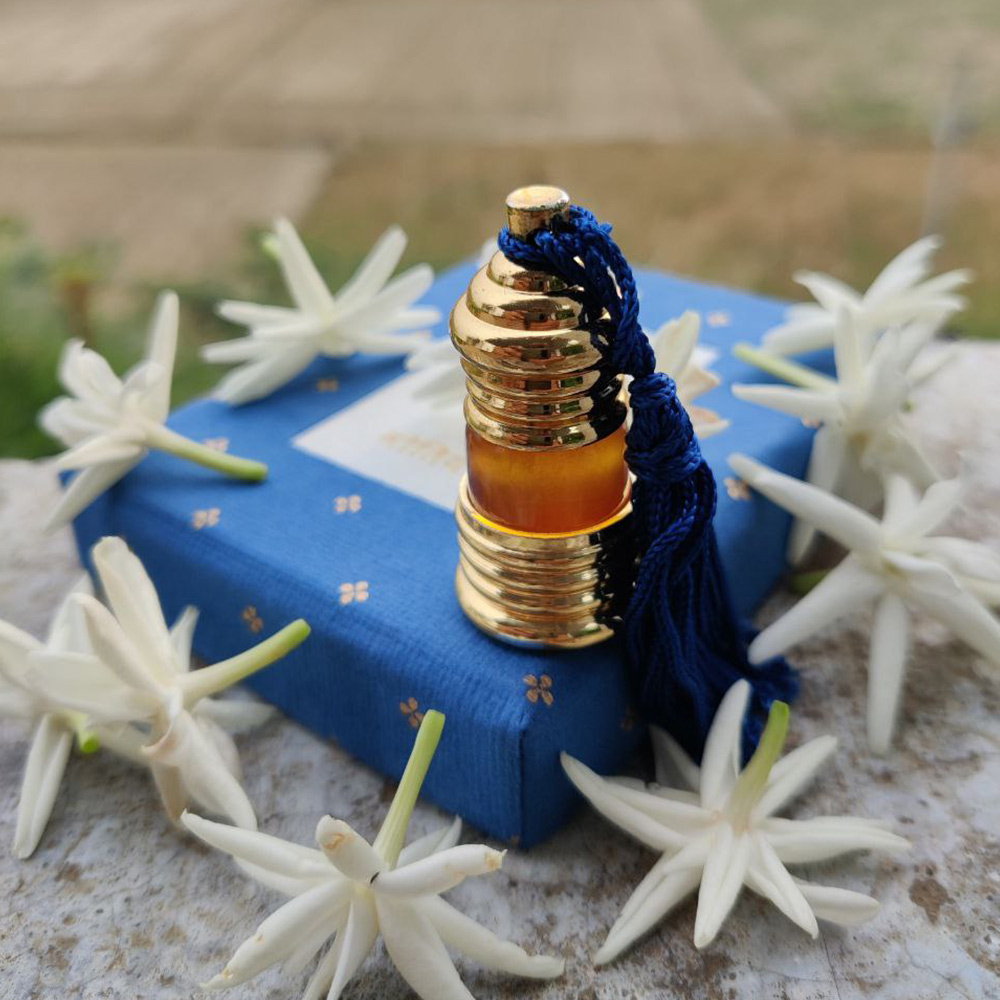 Boond Motiya is a sweet floral fragrance with jasmine as the leading ingredient. Co-founder of this homegrown brand, Krati Tandon mentions how it is a favourite among brides to wear it on their wedding night and often to gift it to their bridesmaids. Boond is a Kannauj-based niche perfumery brand that is using the traditional technique of extraction and also support artisans with steady jobs. The fragrances are handcrafted, alcohol-free, made of natural ingredients, and their packaging is plastic-free and recycled. Buy here.
14. Mystique by Kastoor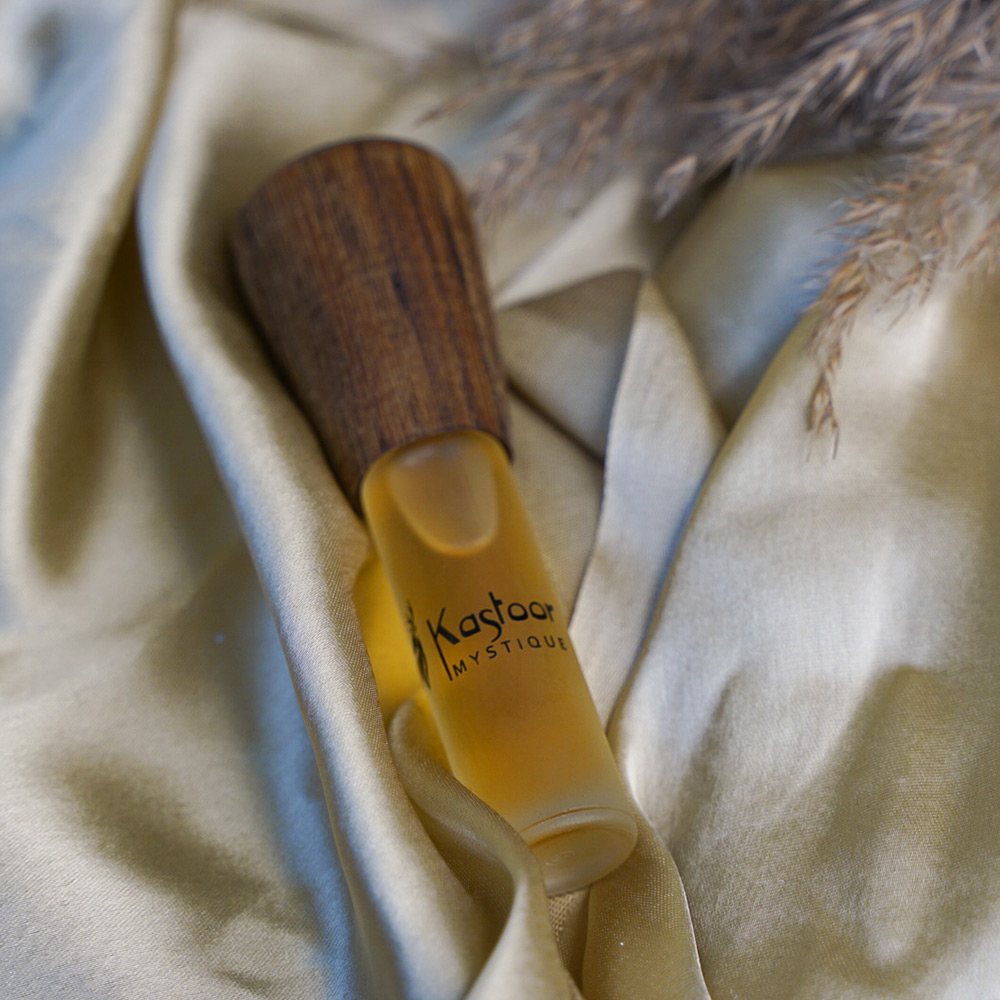 It is a modern perfumed oil or attar that captures the carnal charm of a rose, wrapped warmly in notes of the earthy oud. Mystique is long-lasting and is made with traditional methods of hydro distillation without any synthetic chemicals or alcohol. Kastoor is heady, romantic and powerful. It's not an easy perfume that can be worn anytime, anytime but then we are not talking of being ordinary here. Buy here.
15. Isak Dew of Life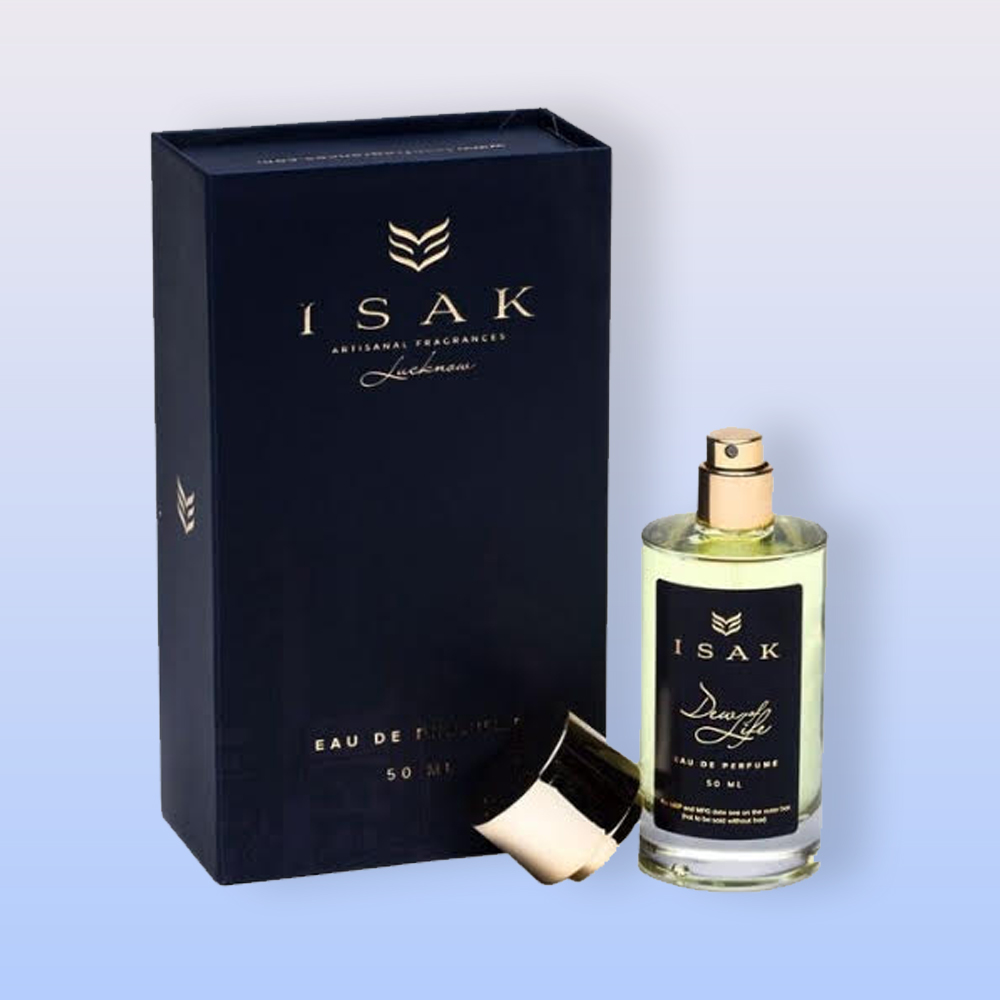 It is a floral woody fragrance that's long-lasting and fresh. It features jasmine as the top note, resting on the stable heart of vetiver and sandalwood. Musk and carnation form the unusual base. All in all, it is a great option when you want to feel fresh and comfortable though the day. When you are not in a mood for extra and want to embrace the basics, just go for this one. Buy here.
16. Love Chopard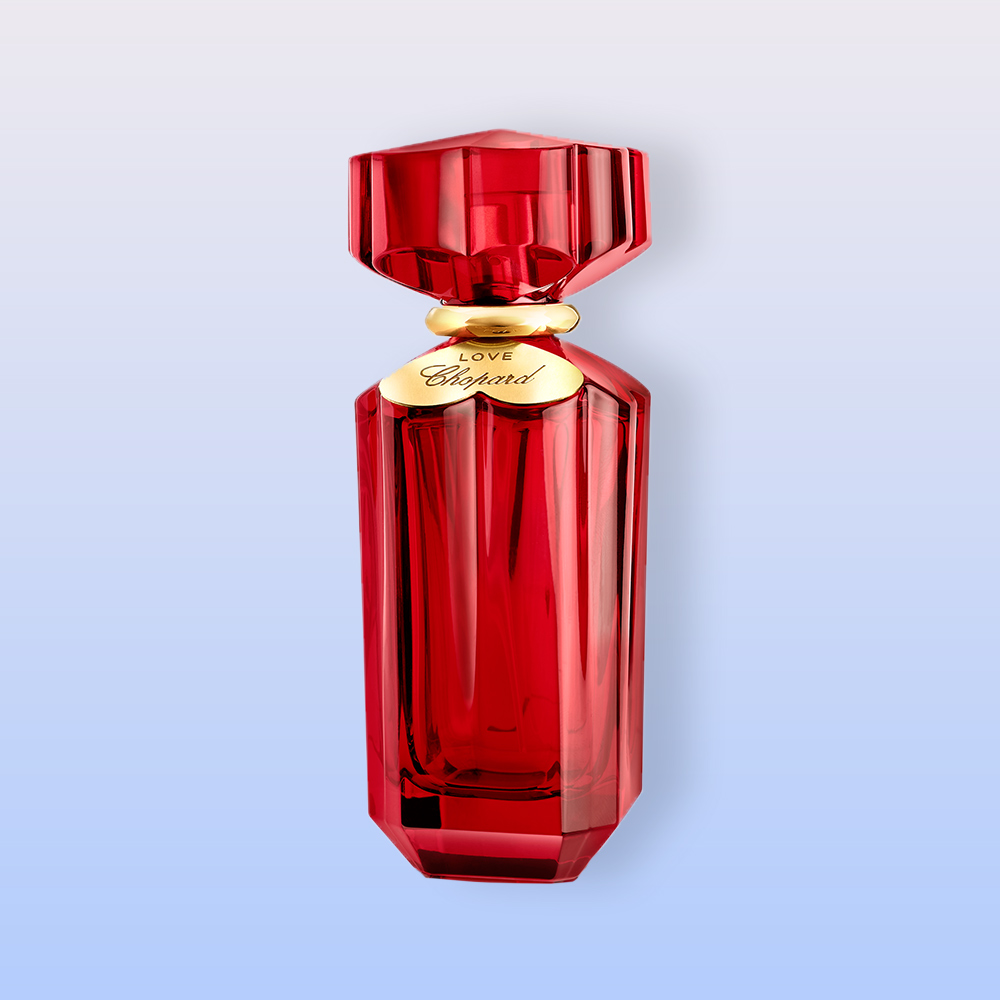 Chopard's glamourous tribute to roses is a flamboyant and seductive scent, crafted by Master Perfumer Alberto Morillas around a whirl of the world's most gorgeous roses intertwined with a superb list of sustainably-sourced natural ingredients. Love Chopard marks new milestones in Chopard's Journey to a more sustainable world. Sustainably sourced from all over the planet by certified partners, they bring together many of the world's most passionate and engaged artisans and local producers. Buy here.
Photo: Shutterstock