In the past, the quintessential Indian bride always gravitated towards heavy lehengas in traditional colours. But not anymore, because new-age brides want to have fun, experiment and follow the unconventional route to make a striking appearance at every function! And it's not just the brides, but also bridesmaids, who want to be in the spotlight.
Not everyone understands this 'sentiment' like designer Arpita Mehta does. Her eponymous label is best known for its flattering take on Indian wear that views fashion as a form of self-expression to make the wearer feel confident and beautiful.
Today, Arpita Mehta's clientele includes celebrities like Deepika Padukone, Katrina Kaif, Sonam Kapoor, Sonakshi Sinha, Kareena Kapoor Khan, and Alia Bhatt, to name a few. She recently unveiled her bridal line at the FDCI X Lakmé Fashion Week 2021. She stayed true to her signature style of blending tradition with contemporary elements and presented silhouettes that are playful, feminine, and gorgeous. Her collection is dominated by exquisite hues of dust pink, mint, fuchsia, and scarlet, and that's a standout for sure!  
We caught up with Arpita Mehta to know a little more about bridal wear trends that are here to stay this season, and beyond!
Edited excerpts:
1. Heavy and dressy (but not OTT) garments will rule the roost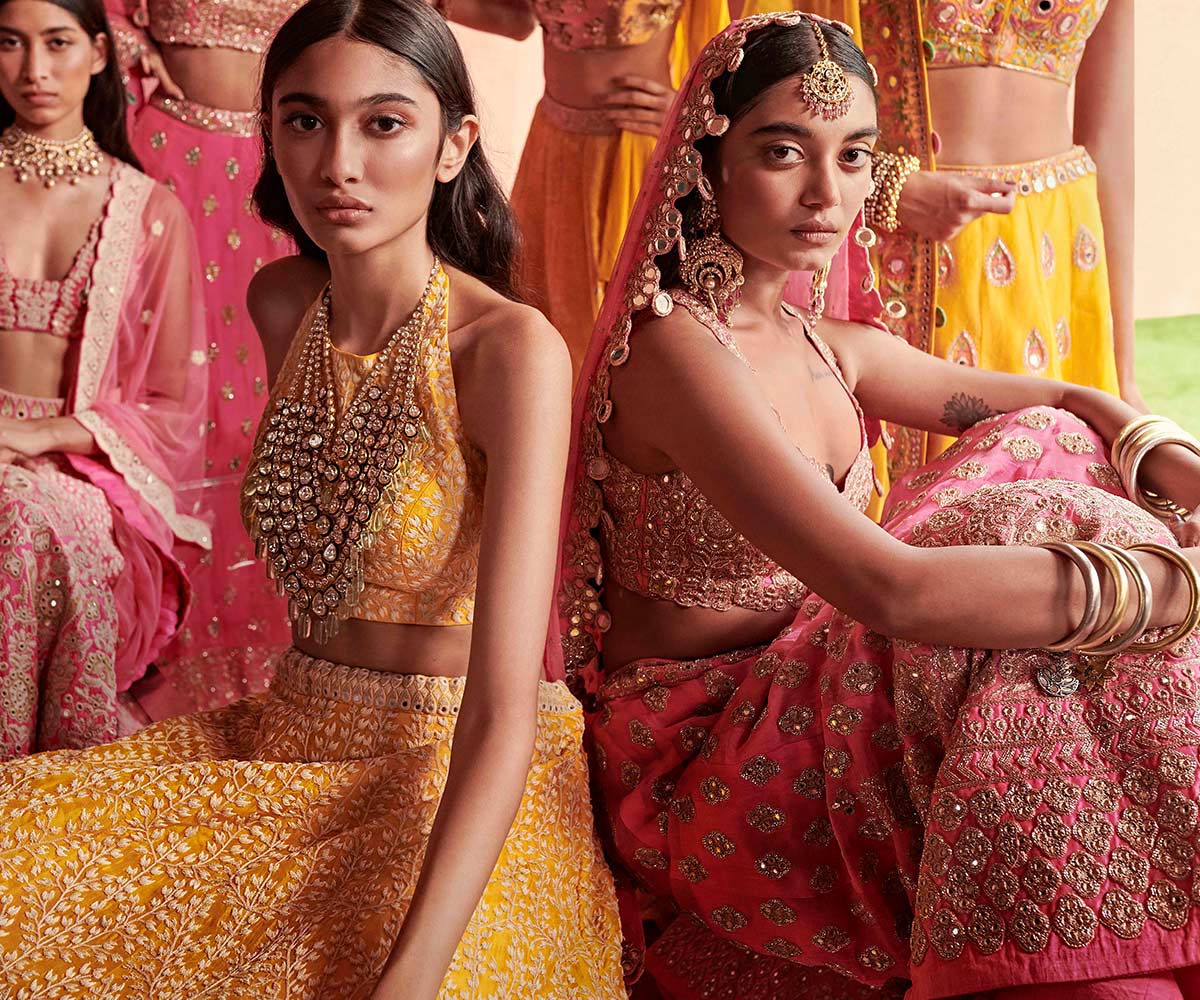 "What we have experienced in the past year and a half (and even now) is that even though weddings are becoming smaller in size, the bride still wants to look her best. Of course, the extravagance has become understated, but it's still her big day! New-age brides are looking for bridal lehengas embellished with hand embroideries and soft prints, with a burst of colour — that's what our collection is all about," says Arpita.
2. Headscarves instead of dupattas for bridesmaids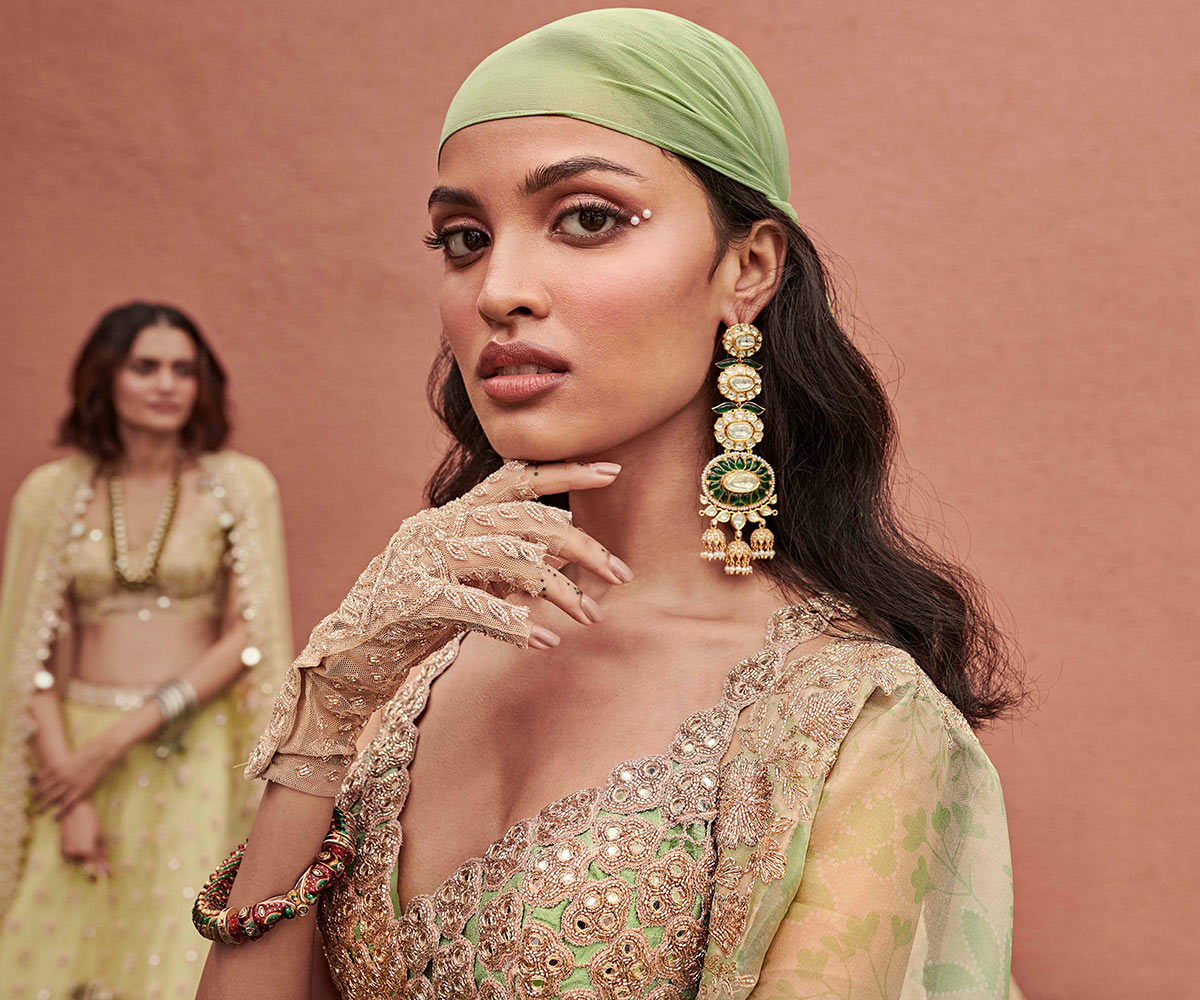 While dupattas have always been draped in versatile ways, Arpita recommends bridesmaids to wear them as head scarfs to up their style game. "Bridesmaids want to have a lot more fun today, also because weddings are more intimate, and meaningful than ever before and headscarves are more wearable and easier to carry," she adds.
3. Chainmail all the way!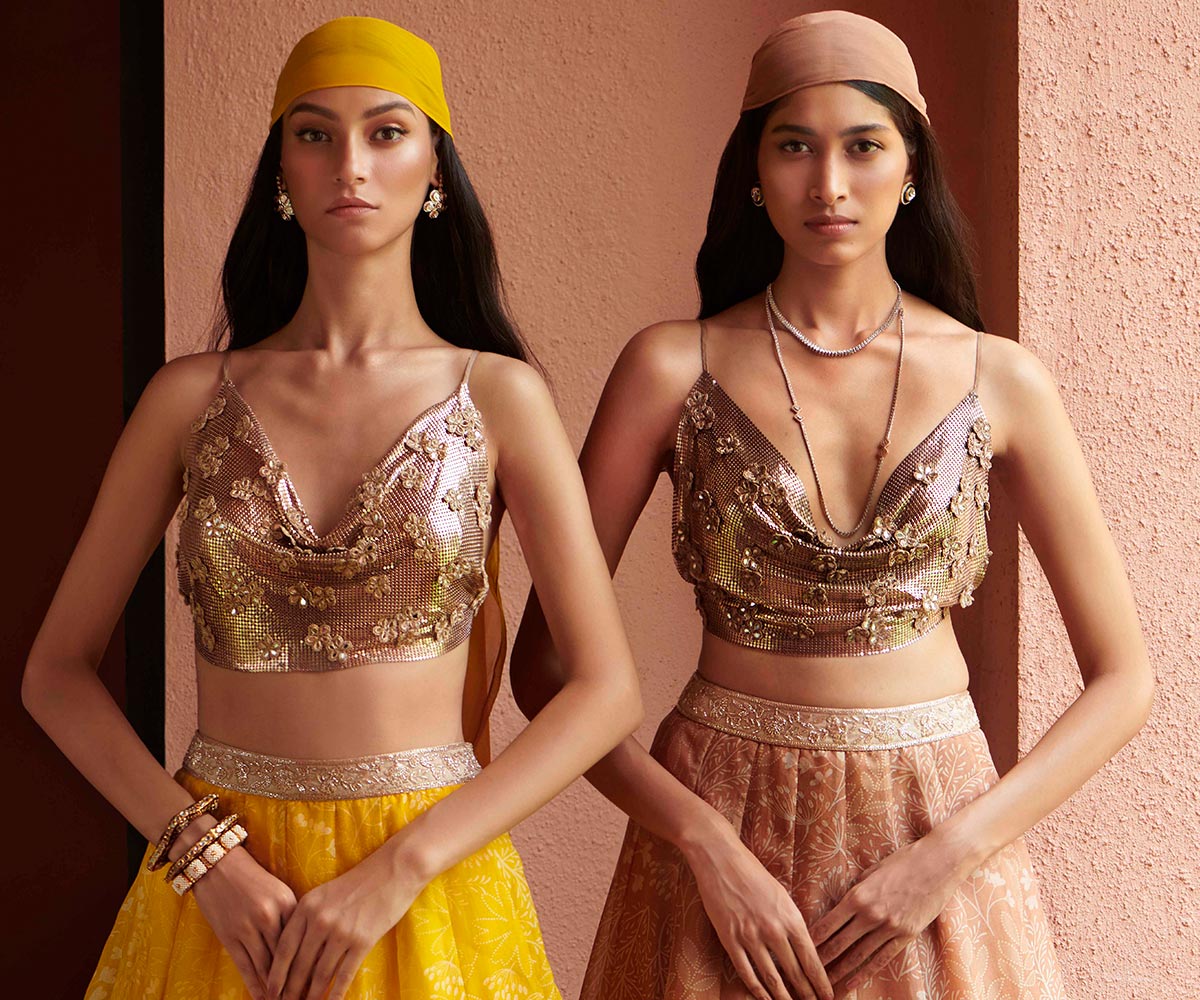 Many years ago, chainmail was a rage. It made quite an appearance in nightclubs, and Arpita believes it can really take bridal wear to a whole new level. "It is such a beautiful element to incorporate in bridal wear. To make them softer, we have done mirror applique flowers. We have hand-embroidered them and that adds a sense of softness."
4. Embroidered hand gloves for beautiful hands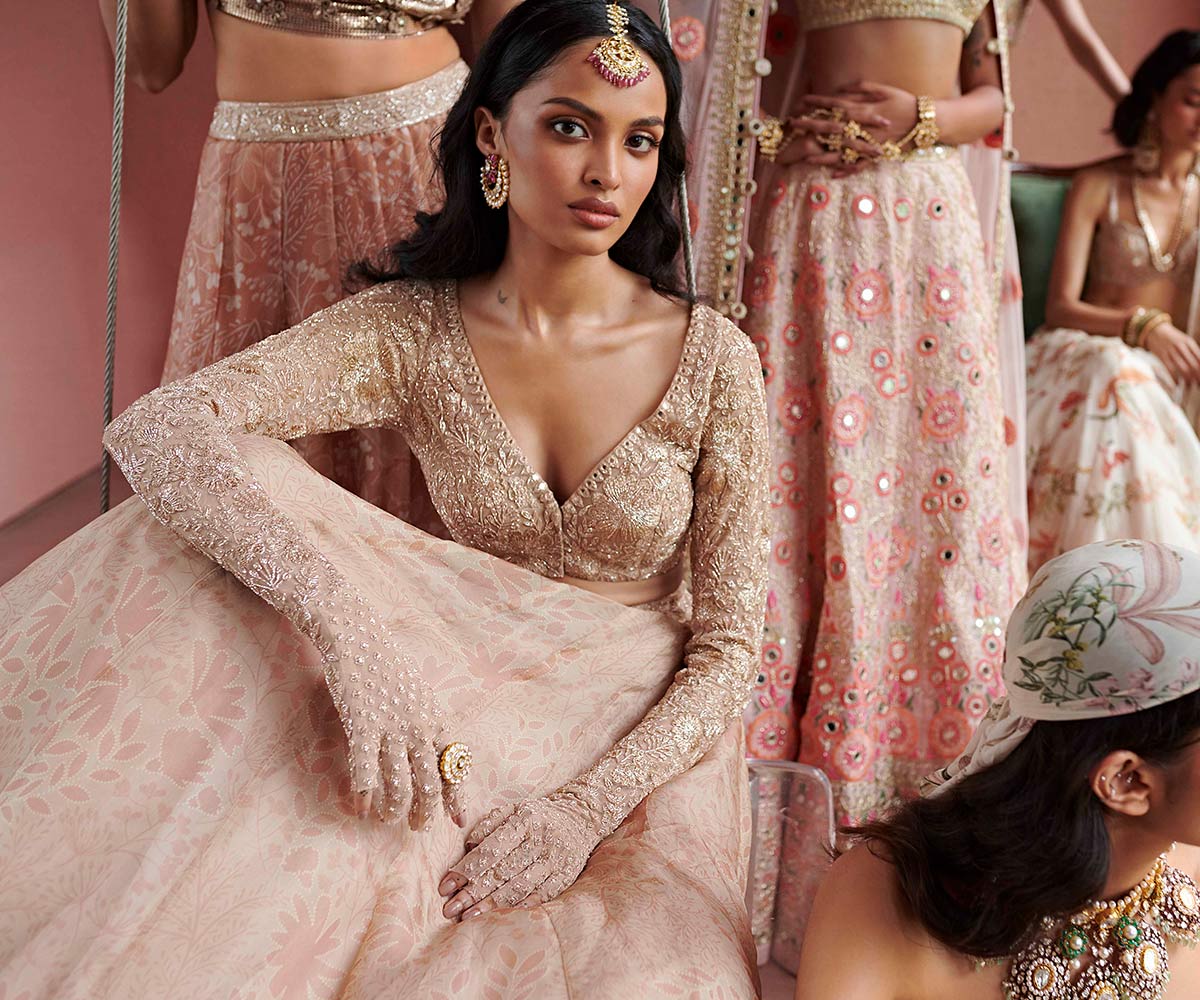 Most of us love mehendi but can't stand the unsightly orange colour that it leaves behind the very next day! Mehta has a solution for bridesmaids, which can work wonderfully for mehendi functions. "We have designed hand-embroidered gloves to make your hands look beautiful. There are so many times when you don't want mehendi the next day, but only for a particular function. These gloves make your hands look ornate and embellished," she says.
5. Wear a veil 
If a head dupatta is an integral part of your bridal wear, it's time to embrace a new trend! "If a bride is looking for drama, opt for a veil. Earlier, brides would wear these heavy head dupattas, but it would be very cumbersome for them. The veil is soft, lightweight and embroidered. It looks dreamy and enhances the attire. Net veils are a big hit," adds Arpita.
6. Accessorise, accessorise, accessorise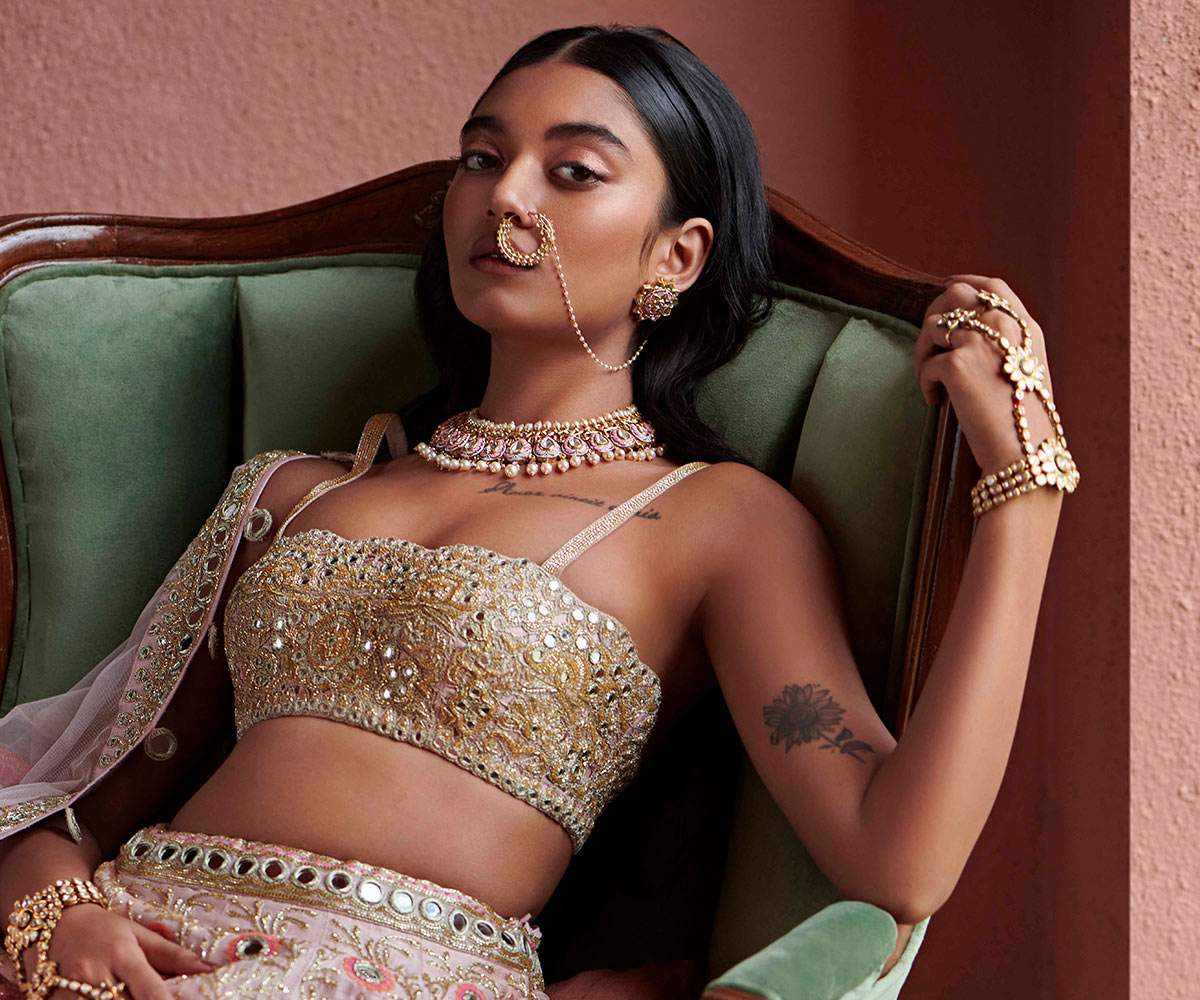 "Bridesmaids can have fun with accessories. Brides wearing nose rings are common, but we have showcased even bridesmaids wearing nose rings or nath and stacked up bangles, and also the septum nose ring. At the end of the day, it is all about experimenting with our inherent traditional pieces but wearing it in unique ways," she says.
7. Reusing your bridal lehenga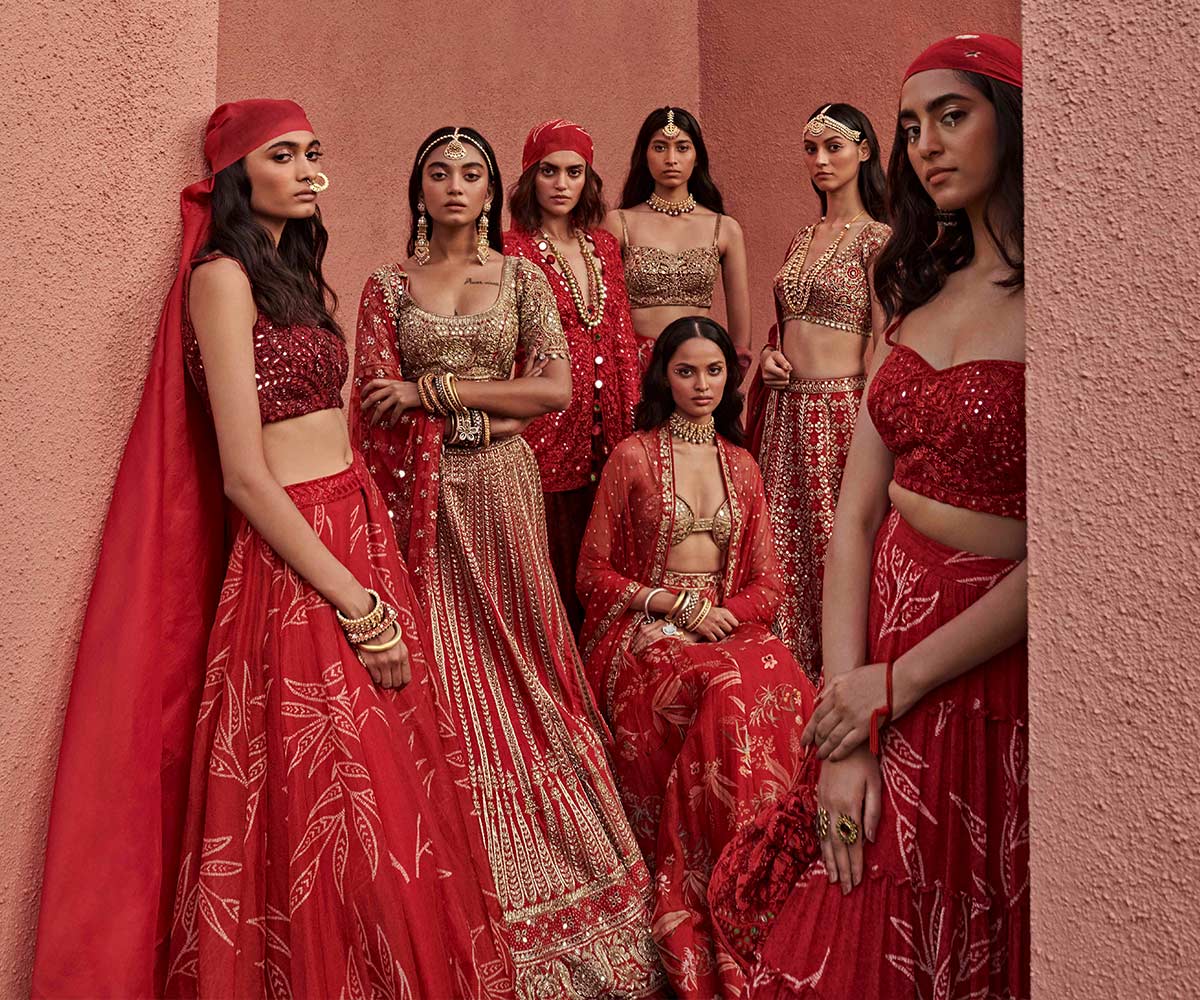 "I think versatility and reusability are a must now. The bridal lehenga, however heavy or light it may be, should be something that can be used again. That's why I recommend brides to go for something classic, rather than going for something trendy. Trends can be followed for other functions," believes Arpita.
But she says none of the 'looks' in your mind will come together if you don't follow this pro tip! "The bridal look is not just about the clothes, but it is an amalgamation of jewellery and hair, and makeup, and the way it is styled. I think every bride should make a mood board. That gives you so much clarity because there are so many options available today," she concludes. 
Photo: FDCI X Lakmé Fashion Week