Who doesn't love a good egg recipe? It's a trick question, of course. Eggs are affordable, easily available and can be used in any dish. Whether it's the traditional boiled egg or omelette or the more fancy cakes, there is a place for eggs everywhere.
Also, did we mention that eggs are packed with nutrients? A healthy dish that is also tasty - a win-win for all. Who would not want to add this nutritious, healthy, inexpensive item to their regular lunch, breakfast, and dinner recipes and make them the best egg recipes? Most egg recipes are easy-to-make from the comfort of your own kitchen.
Here are five best egg recipes that you must try at home
1. Egg chilli fry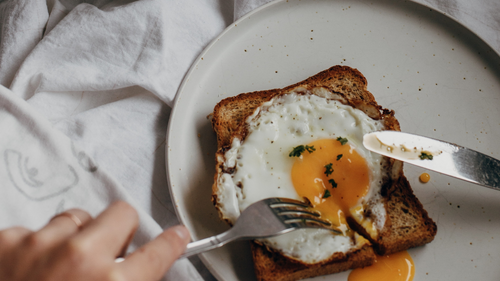 This is a spicy, Indo-Chinese street-style snack that is loved by all. It uses the same ingredients as you would find in a chilli chicken or chicken manchurian. It is super easy to prepare and makes for the perfect evening snack. This egg recipe can be made for the purpose of starters or a delicious gravy for the purpose of the main course. You can pair it with fried rice, noodles, or just steamed rice to make for a satisfying meal.
Planning to make this homemade egg recipe? Click here to see its recipe. 
2. Anda ghotala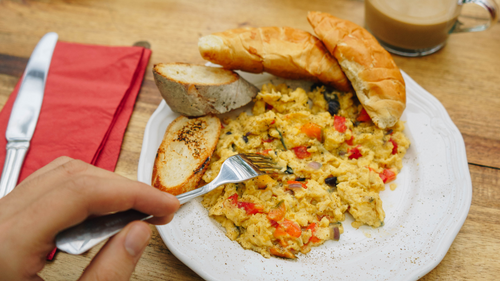 Anda ghotala has always been a popular street food recipe in Surat and is now popularly making its way to the street food in Mumbai and Pune. One can easily make Anda Ghotala at home in under 15 minutes using simple ingredients like pav bhaji masala, ginger garlic paste and of course eggs. One can eat Anda Ghotala on its own or along with some warm, buttery pav. It is one of the best egg recipes you'll ever find. Want to make this popular homemade egg recipe? Click here to see its recipe. 
3. Anda curry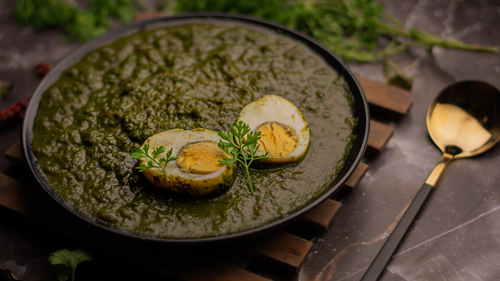 One of the best egg recipes that are also easy to make, Anda Curry is loved by everyone as it is one of the most comforting dishes. It can be eaten with both roti and rice. The recipe is easy to make and involves inserting tiny holes into a boiled egg and seasoning it with salt and red chilli powder.
Anda curry is not just tasty, but also healthy, as it is loaded with protein, calcium and minerals. Want to try this homemade egg recipe? Click here to see its recipe. 
4. Bread omelette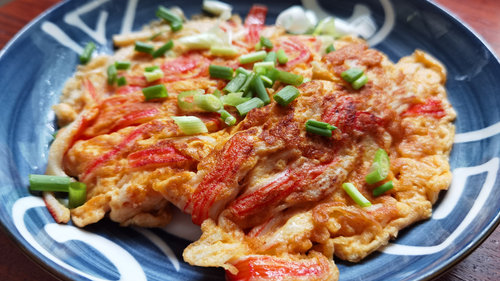 Bread omelette is one of the simplest, best, and most popular egg dishes in the world. It has a creamy egg filling, coupled with scintillating flavours and finely chopped vegetables. The omelette is sandwiched between crispy, toasted pieces of bread. You can even play around with the omelette - keep it crispy, greasy, or even soft and runny! It makes for the perfect breakfast option, isn't it?
Want to include this popular egg dish in your food plan anytime soon? Click here to see its recipe.
5. Mr. and Mrs. Egg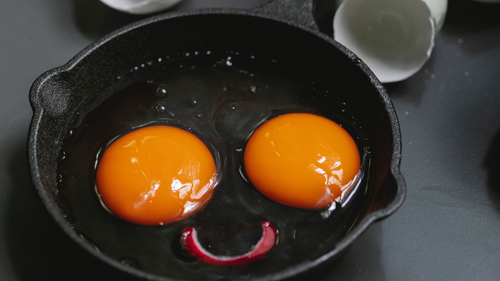 Made with brown bread, egg yolks, and egg whites, Mr. and Mrs. Egg is a simple and easy recipe but still one of the best home-made egg recipes. It is loved by everyone as it is super easy to make and qualifies for nothing but perfection!
If you are planning to make this anytime soon, click here to see its recipe.
---
Photo: Shutterstock