No season calls for as much celebration as the Holidays. As the year ends, the spirits are high and everyone's ready to let their hair down. In Delhi, where December also means clear skies, beautiful days, and a chance to be out and about, holidays are even more special. The city has been abuzz with action and we bring you the coolest places to eat — and drink — this December.
1. Rendezvous with Gary Mehigan at The Chambers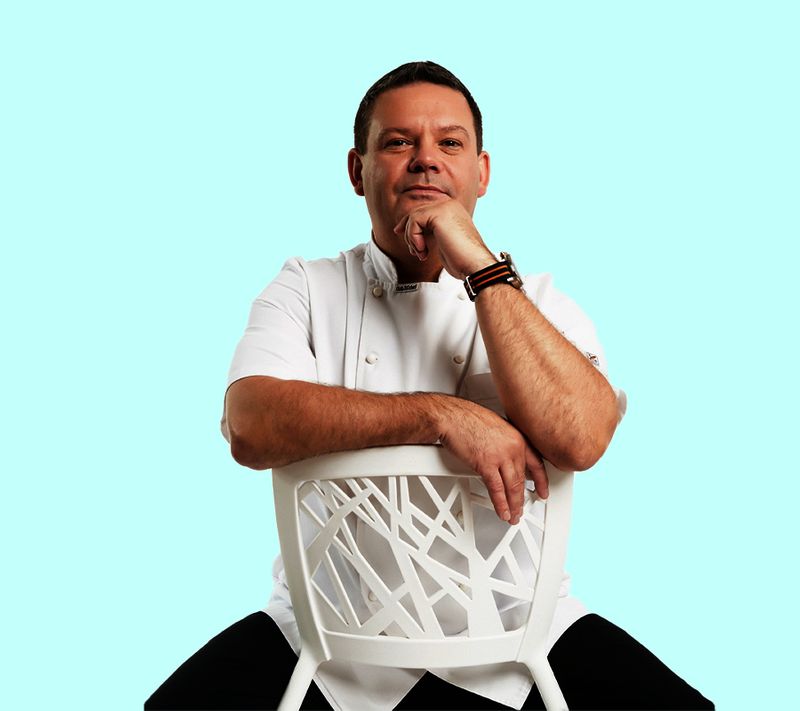 The Chambers is India's very first exclusive business club and is known for its niche partnerships that bring ultra-exclusive culinary experiences to its members. In December, The Chambers offers a number of exquisite offerings but the most sought-after will be the Rendezvous with Chef Gary Mehigan.
Gary, who is known the world over as a chef par excellence and the face of MasterChef Australia, will create an exquisite multi-course gastronomic experience that promises a grand epicurean odyssey of signature flavours. Thoughtfully paired with a selection of the finest beverages, also a signature of The Chambers Taj Mahal, New Delhi, this is a dinner not to be missed. 
Date: December 20, 2022
Address: Taj Mahal Hotel, 1 Mansingh Road, New Delhi
Price: INR 8500 plus taxes 
2. Experience authentic 'Omakase' with Chef Hiroshi at Pickwick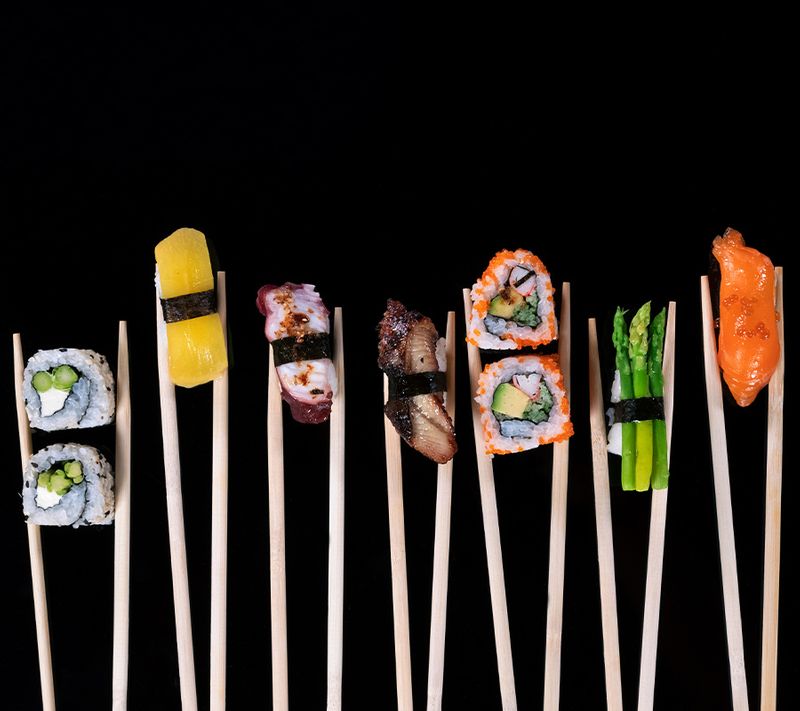 Chef Hiroshi Isomura, who comes with 40 years of experience in traditional and contemporary Japanese cuisine, is now in Delhi and offers one of the city's few authentic omakase dining experiences.
The elaborate 10-course meal is created exclusively with the freshest produce flown in daily from Japan and is custom-made for every guest based on their preferences.
According to executive chef, Vivek Rana, Chef Hiroshi is the only native Japanese chef in Delhi adept in omakase. Some of the finest dishes by Hiroshi that you must try are Tuna Tarter, Smoked Salmon Avocado, Temari Sushi, Yellow Tail Sashimi in Goma Sauce, Yakitori, Gindara, Tempura mix, and Dobin Mushi.   
Date: Ongoing 
Address: The Claridges, 12, Dr APJ Abdul Kalam Road, New Delhi
Price: INR 4500  plus taxes
3. Macallan's limited-edition pairing menu at Whiskey Samba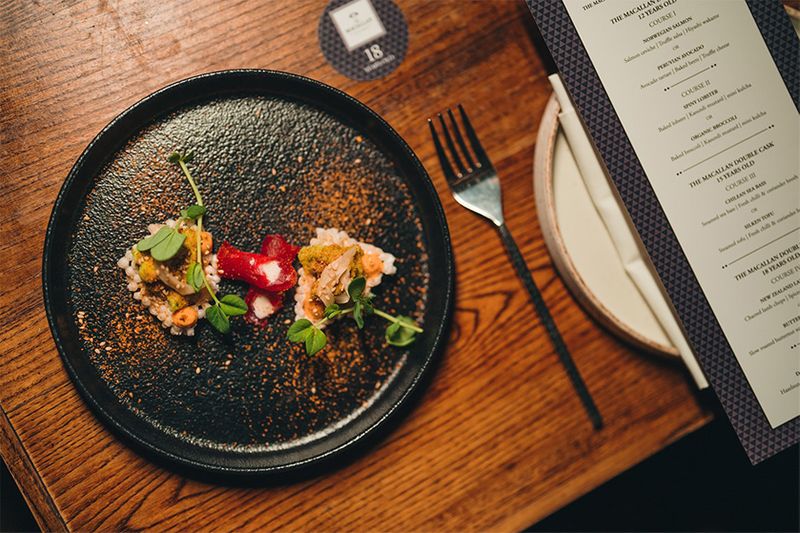 The Macallan, one of the world's leading single malt whiskies, has tied up with Delhi's premium resto-pub Whiskey Samba to create a bespoke pairing menu. The 200-year-old time-honoured craft of whisky making is reminiscent in the five-course menu which features Norwegian salmon served with a side of hiyashe wakame, organic broccoli marinated with kasundi mustard, New Zealand lamb chops charred to evoke the smoky notes of The Macallan; a rich Dark Chocolate Cremeux reimagined with hazelnut micro-sponge, berry crumble and a luscious toffee sauce compliments the sweeter notes of the single malt. The limited-edition pairing menu will be available exclusively through the holiday season until 4th January 2023. 
Date: Till January 4, 2023
Address: Whiskey Samba, Two Horizon Center, Gurugram
Price: INR 7500 plus taxes 
4. Enjoy a picnic at The Greens at Taj Palace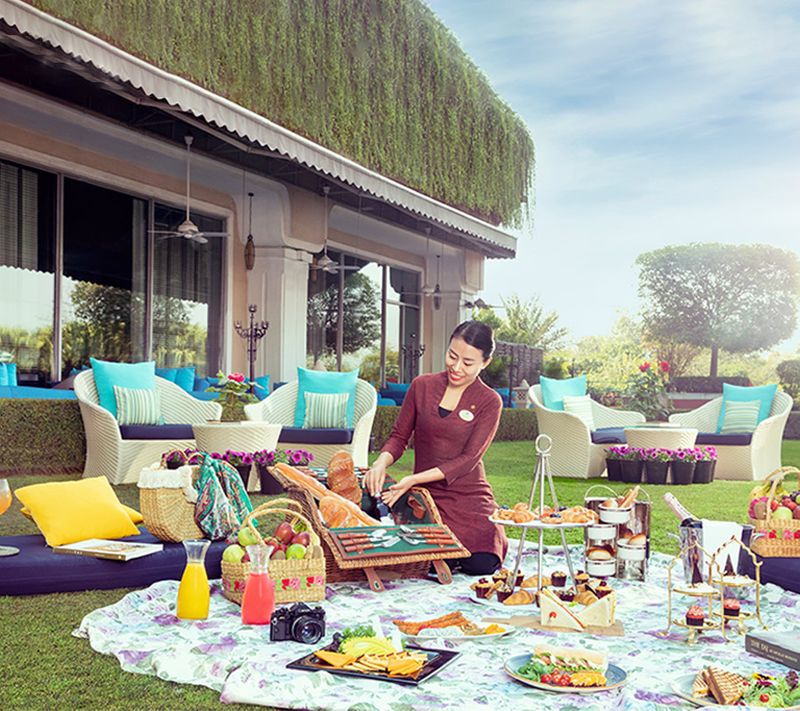 No winter holiday is complete without a picnic, but what's a picnic if its not luxe? This season, you can picnic in the lush gardens in the heart of Delhi. The lawns at the Taj Palace, for the first time, are offering a picnic complete with spectacular views of the grand palace and a kaleidoscopic gourmet spread fit for a king.
All you need to do is relax and unwind with your loved ones under the balmy winter sun while the team indulges you in a smorgasbord of picnic treats, thoughtfully curated as per your preference. As the sun sets, we recommend you to sit by the tea shop for a steaming mug of smooth rich single-origin hot chocolate that the palace is so famous for. It is the most perfect way to end a perfect day. 
Date: Ongoing through the winter 
Address: Taj Palace, 2, Sardar Patel Marg, New Delhi
Price: On request  
5. A date with Music & Mountains
Music & Mountains is bringing in the season with a new kitchen and bar menu that's all about love, happiness and comfort. The new wine selection includes the best of  Italy, Spain, South Africa and Germany, and the season's menu features a farm-fresh soup using mountain Apples from Uttarakhand, crisp radish, and homegrown celery topped with caramelised apples and Spanish chorizo.
The unique logwood ceiling, thrift whiteboard tables coupled with solid wood tree trunks, and an assortment of vintage chairs covered in chintz, faux fur, and tartan checks, set the mood for endless afternoons and long cocktail evenings while evenings are perfect for a date night. 
Date: Ongoing through the winter 
Address: M Block Market, Greater Kailash 1
Price: INR 2000 plus taxes
6. Celebrate a limited-edition truffle season menu at Zanotta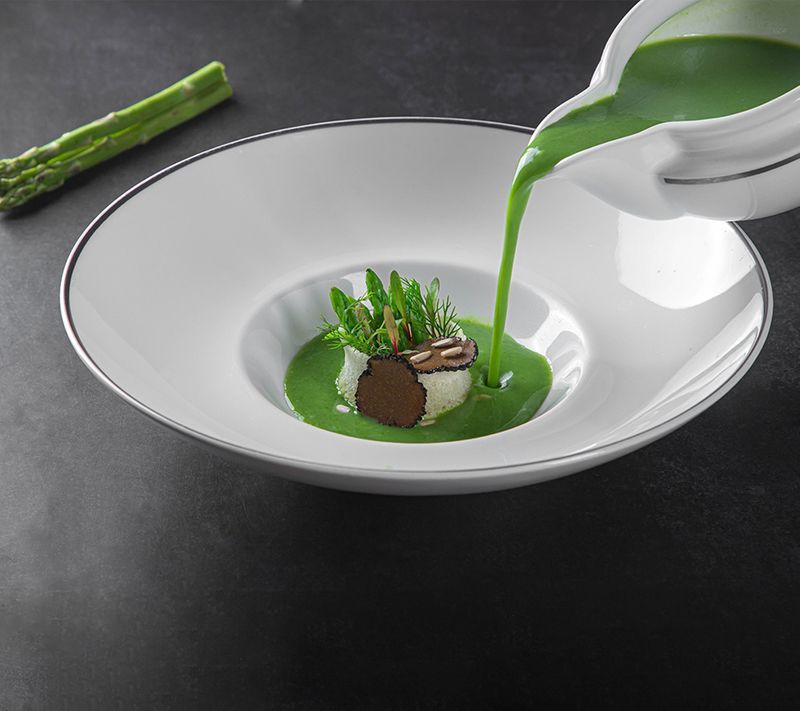 Zanotta stands right on top when it comes to elegant Italian food in the millennium city. This season, they are bringing fresh truffles in a limited-edition menu curated by in-house speciality chefs.
The five-course menu features classics like Panzanella Di Funghi Tartufatic, a classic Puglia truffle burrata with Parma ham & hollandaise sauce; Carre Di Agnello; Albicocca e Tartufo, roasted lamb rack with apricot puree and truffle dauphine potato; and Zuppa di Asparagi, a traditional asparagus soup served with toasted garlic bread, pan-seared scallops and sunflower seeds.
The menu is created with the freshest seasonal produce including squash, mushrooms, truffles, asparagus along with the finest quality seafood and meat. Paired with the finest wines, per course, this menu is for you if you appreciate the good things in life. 
Date: Until December 16, 2022
Address: The Leela Gurugram
Price: INR 2500 plus taxes
7. Dig into treats from The Imperial Arch at The Imperial New Delhi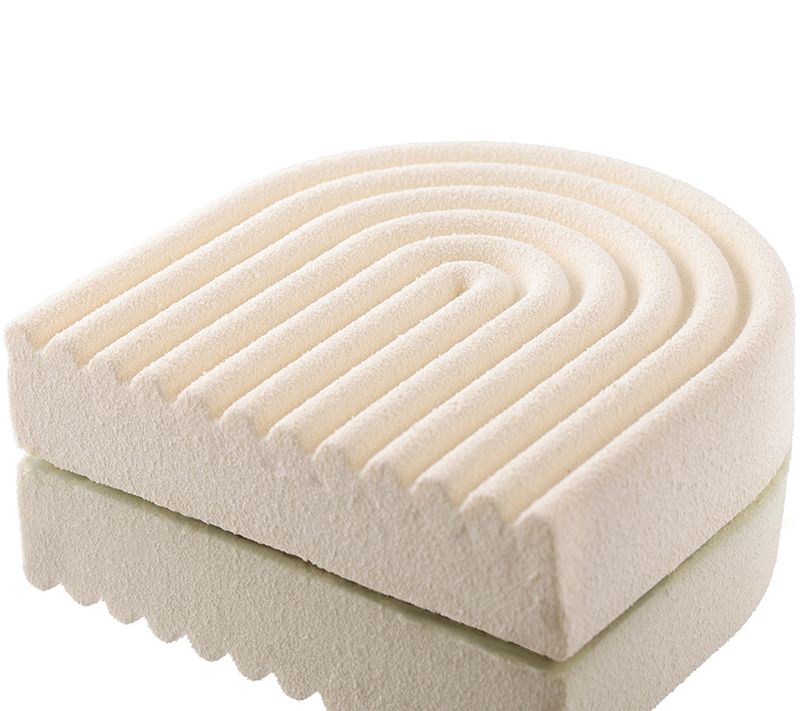 Step into the Art Deco corridors of the regal Imperial New Delhi to take in the aroma of freshly baked Christmas delights. You are right, The Imperial Patisserie is now back with a chic new avatar. Located at the lobby level, the patisserie offers a parade of exceptional cakes, never seen before in the city.
The Imperial Arch, modelled after the arches of the iconic hotel, is a haven for toffee and vanilla lovers, Banana and Caramel, filled with creamy caramel and Coconut and Kaya that combines the goodness of coconut mousse, tanginess of raspberry and the unique flavours of Kaya.
There are also sables coated with single-origin Belgian chocolate, layered with vanilla custard and topped with fresh berries. Indulging in these Pinterest-worthy cakes is a must this holiday season. 
Date: Until December 24, 2022
Address: The Imperial New Delhi, Janpath
Prices: INR 2250 plus taxes 
8. Bring in Christmas with a turkey dinner at Cilantro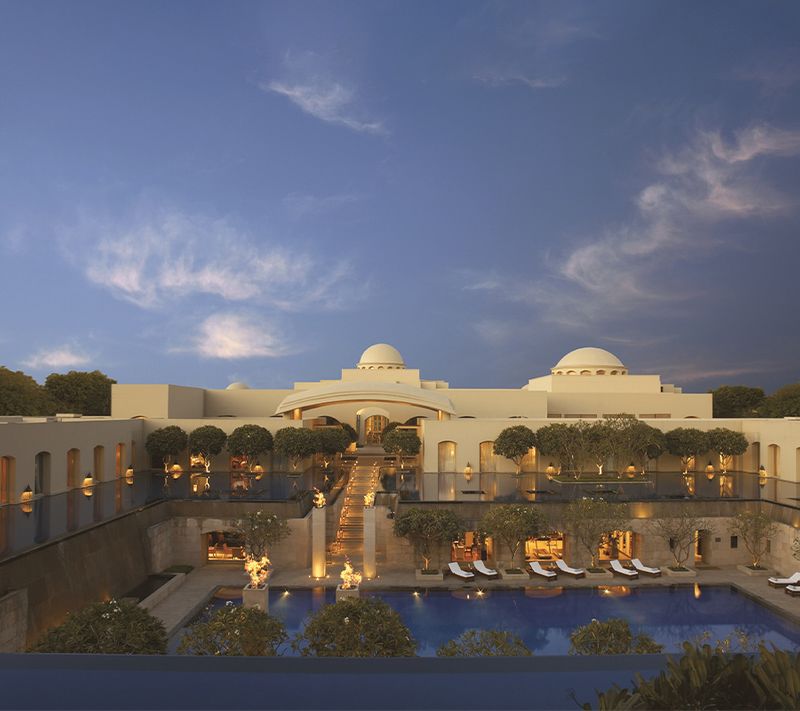 No holiday is complete without a holiday feast — and what better place to indulge in the penultimate celebration of the year than at the serene Trident, Gurgaon, touted as the most beautiful hotel in the national capital?
Their four-course Christmas Eve feast features traditional turkey, also a rarity in the capital, mulled wine, and eggnog. It is the perfect way to kick off the holiday feasting.
Select cuisines from around the world — Italian, Mediterranean, Lebanese, Far-eastern, and Indian — curated by the culinary maestros offer a world cuisine spread too. Adding to the merry vibe, sing along to spirited carols and end the year on a sweet note with their traditional Christmas pudding and cakes. 
Date: December  24, 2022
Address: The Trident, Phase V, Udyog Vihar Gurgaon 
Price: INR 2950 plus taxes
---
Photo: Taj Palace, New Delhi