Come December, everything from Google Doodles to season's greetings are adorned with visuals of snow, holly and chubby man in a red suit—all depicting the global holiday season of Christmas. And no virus variant can dampen our Holiday spirit!
Of all the Christmas traditions, the Christmas Market started off in Europe, in the month of Advent, as a celebratory run-up to the big day of December 25. After a year's hiatus, Christmas markets are cautiously opening to revellers (although many had to shut down due to Omicron threat). 
These Christmas markets, with wafting aromas of baked confections, children scurrying around amidst the sounds of Christmas carols, are nothing less than a fairy tale come to life. Some of the oldest Christmas markets are set in public squares of cities with incredible history and not to mention architecture.
Here are some of our favourite Christmas Markets, not just in Europe, but across the world that makes Christmas travel a memorable affair.
1. Vienna Christmas Dream and Christmas Market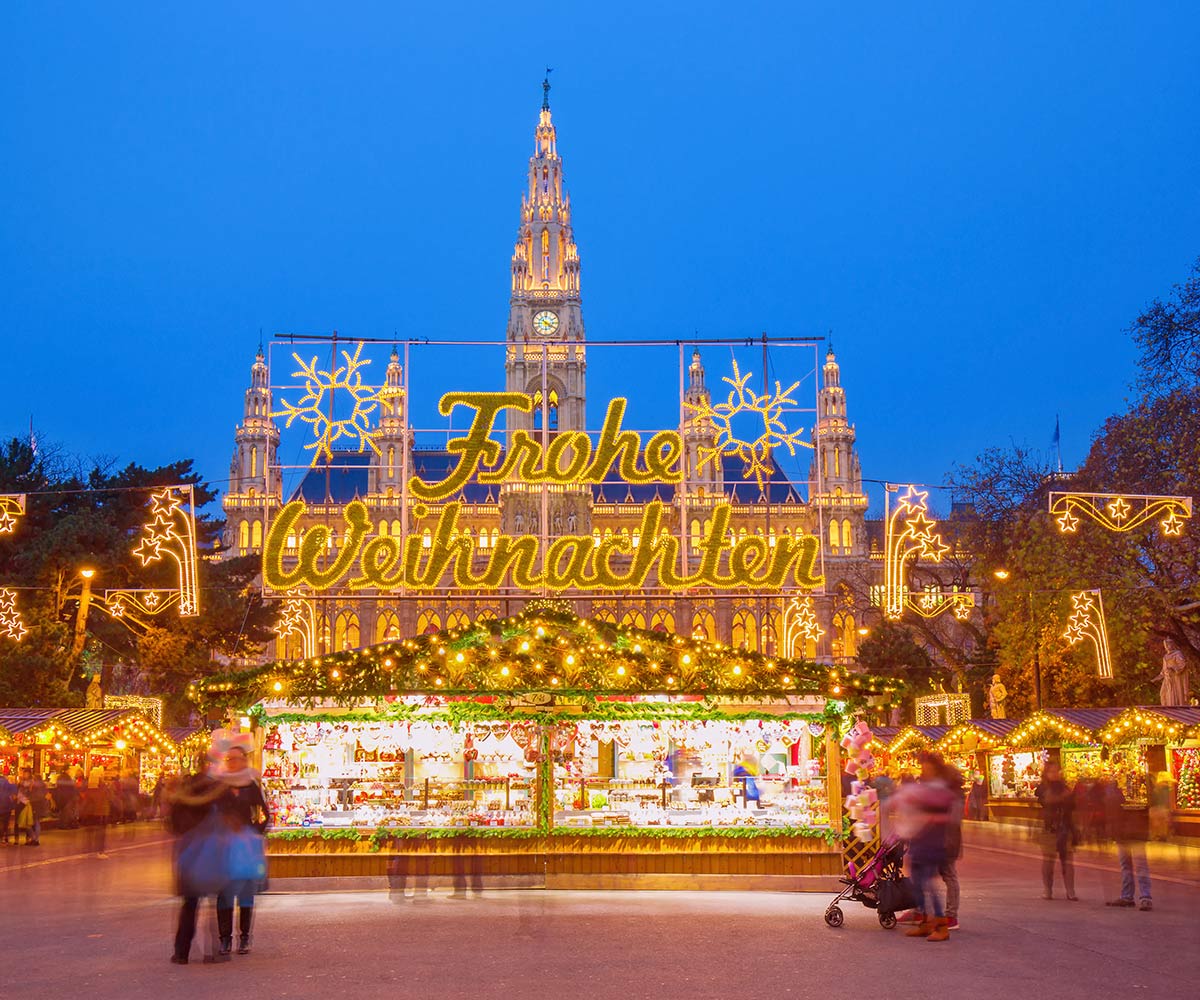 A grand Christmas tree, surrounded by colourful stalls that will lure you with everything from handicrafts to delicacies, Vienna's Christmas Dream and Christmas Market at City Hall Square will leave you spellbound. This Christmas Market has become a big draw for tourists from around the world with inclusions such as 3,000 sq metre parquet floor, ice skating rink and a nativity scene made from 12 hand-crafted exhibits.
When: November 12-December 26, 2021
Where: On the square in front of the City Hall
2. Hyde Park Winter Wonderland, London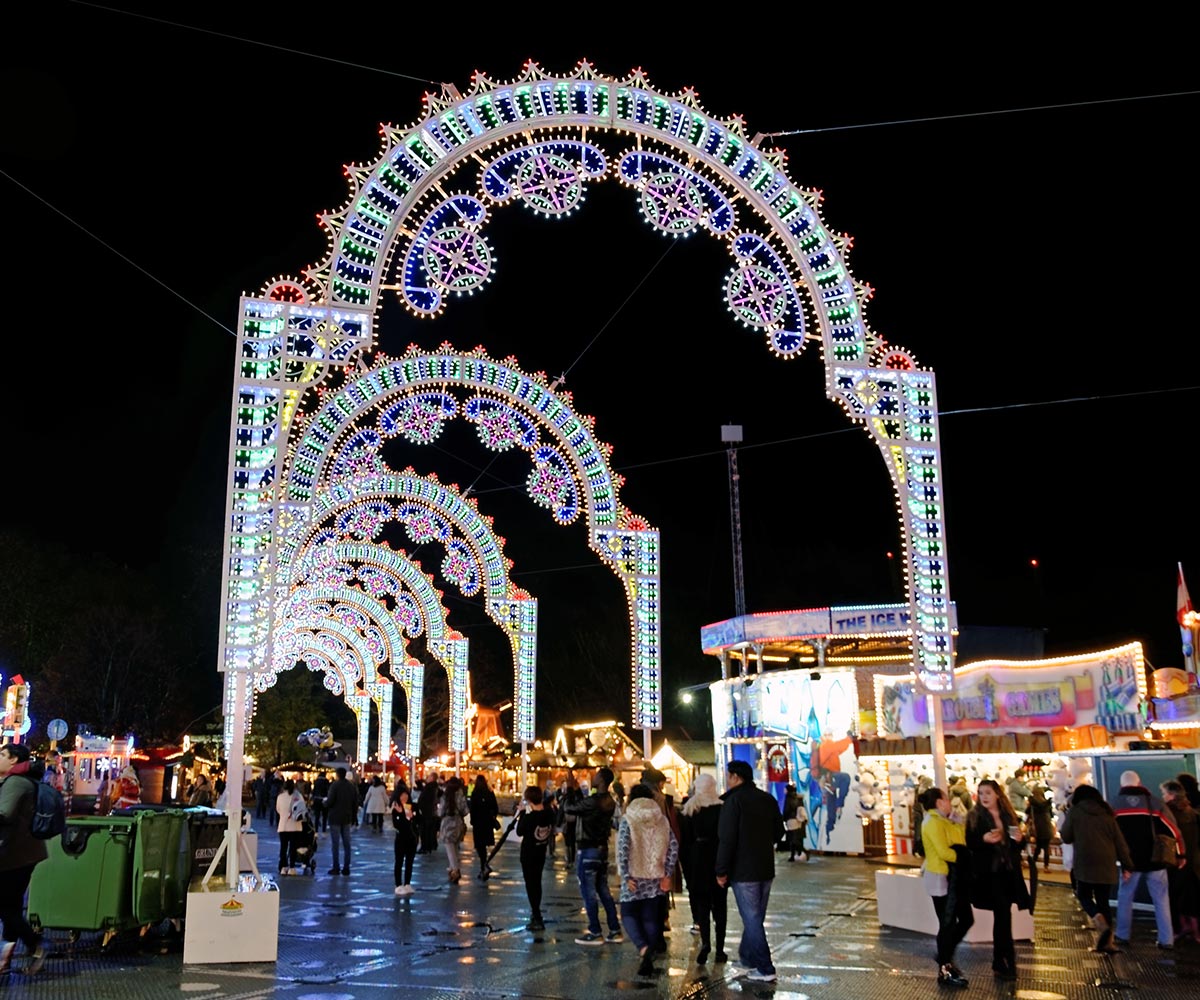 London's Hyde Park is home to one of the world's most recognisable Christmas Markets—Winter Wonderland. The decade-old winter extravaganza has left a mark in London's festivities with ice skating, shows, roller coaster rides, street food stalls, festive bars and live music. This year it will be a host to awe-inspiring attractions such as Ice Sculpting Workshops, Peter Pan On Ice, Teletubbies Christmas Show, and the return of The Magical Ice Kingdom with a sparkling new theme–'The Secret Forest'. Winter Wonderland also boasts UK's biggest outdoor ice rink and a new Coaster Pass that will give thrill-seekers tap 'n' ride access to all roller coasters.
When: November 19, 2021-January 3, 2022
Where: Hyde Park, London
3. 587th Striezelmarkt Dresden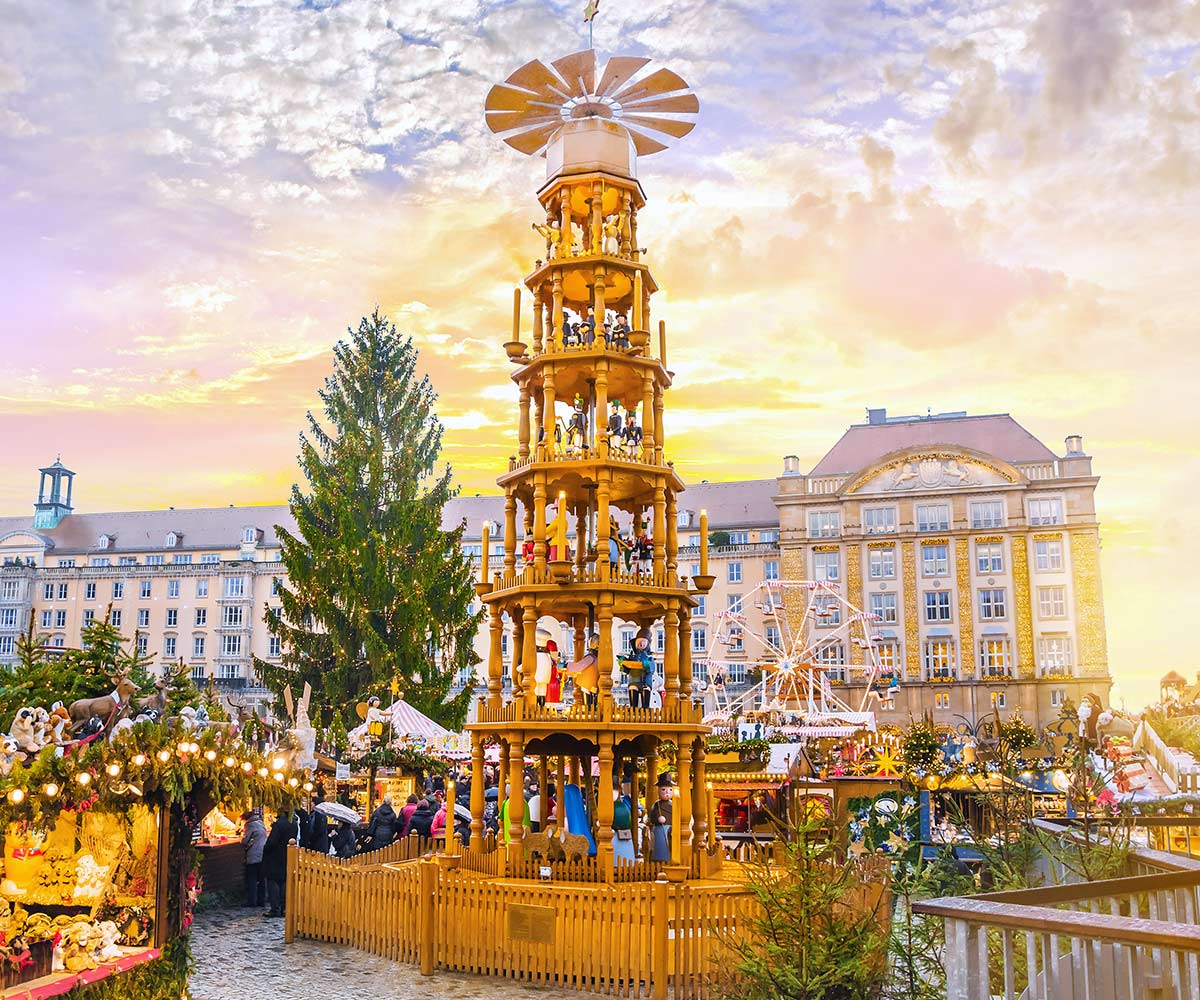 Since 1434, the Striezelmarkt or Dresden, Germany's Christmas market has preserved its distinctive character despite a few changes. The market's name comes from Stollen, the well-known Christmas bread, which is also known as 'Striezel' in Middle High German. The market has the world's largest Erzgebirge step pyramid, which made its way into the Guinness Book of World Records in 1999, at 14.62 meters. Visitors can expect a varied assortment of culinary delicacies and traditional products. The folk art of the region feature loving craftsmanship that produces miniature pyramids, Räuchermänner (smoking men) and other small figurines. The market stands are also always popular, selling blueprints and pottery from Lausitz, Lebkuchen from the gingerbread city of Pulsnitz, and Herrnhut stars.
When: Cancelled due to COVID-19
Where: Altmarkt Square, Dresden, Germany
4. Strasbourg Capitale de Noel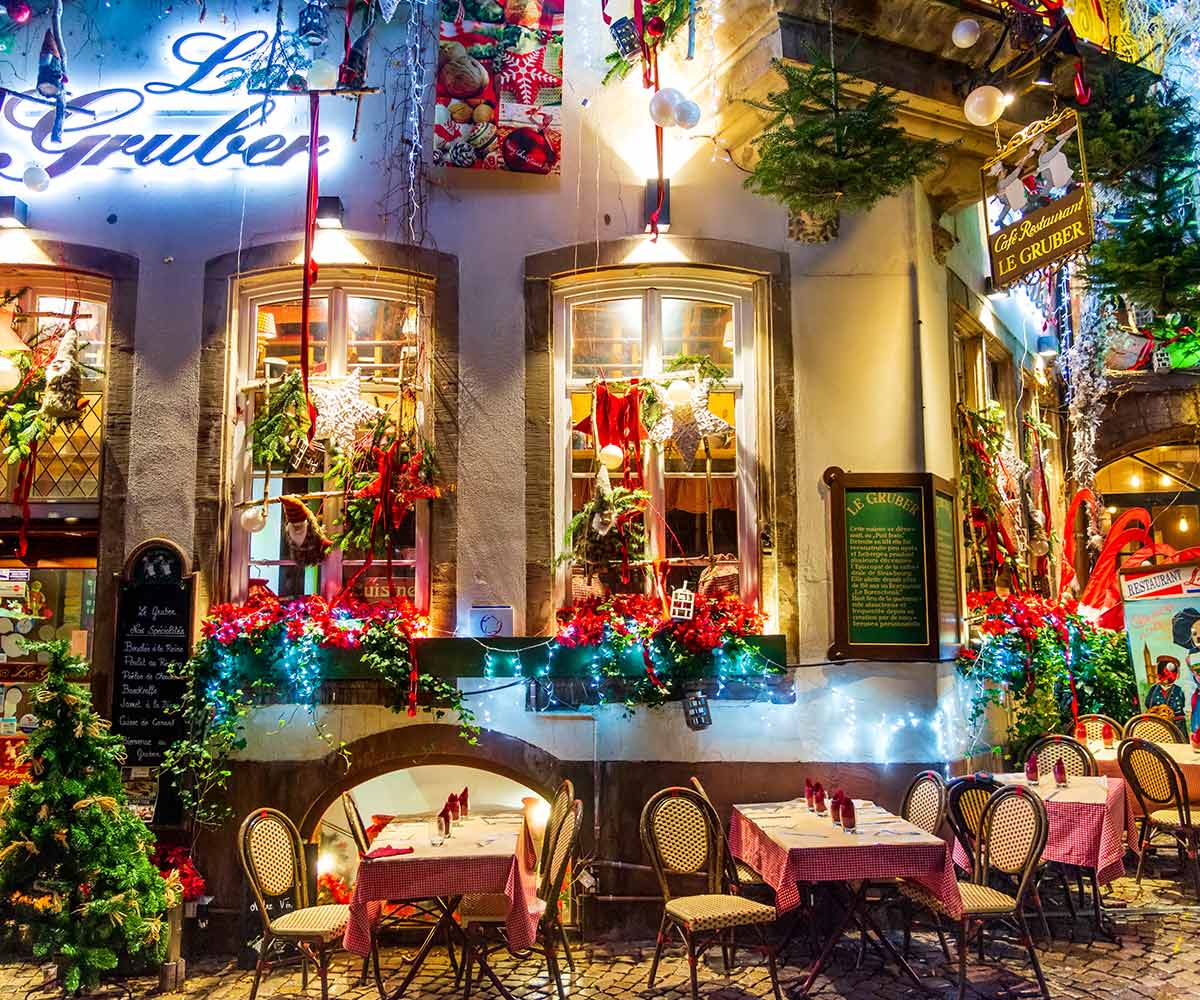 In the French region of Alsace, lies Strasbourg, which has been touted as the capital of Christmas. With good reason—there are more than 300 stalls, a majestic and mighty Christmas tree, multitudes of shows and concerts that will cater to all kinds of merrymakers at Strasbourg Capitale de Noel.
When: November 26-December 26, 2021
Where: Place de la Cathédrale, Strasbourg, France
5. Bryant Park Winter Village, New York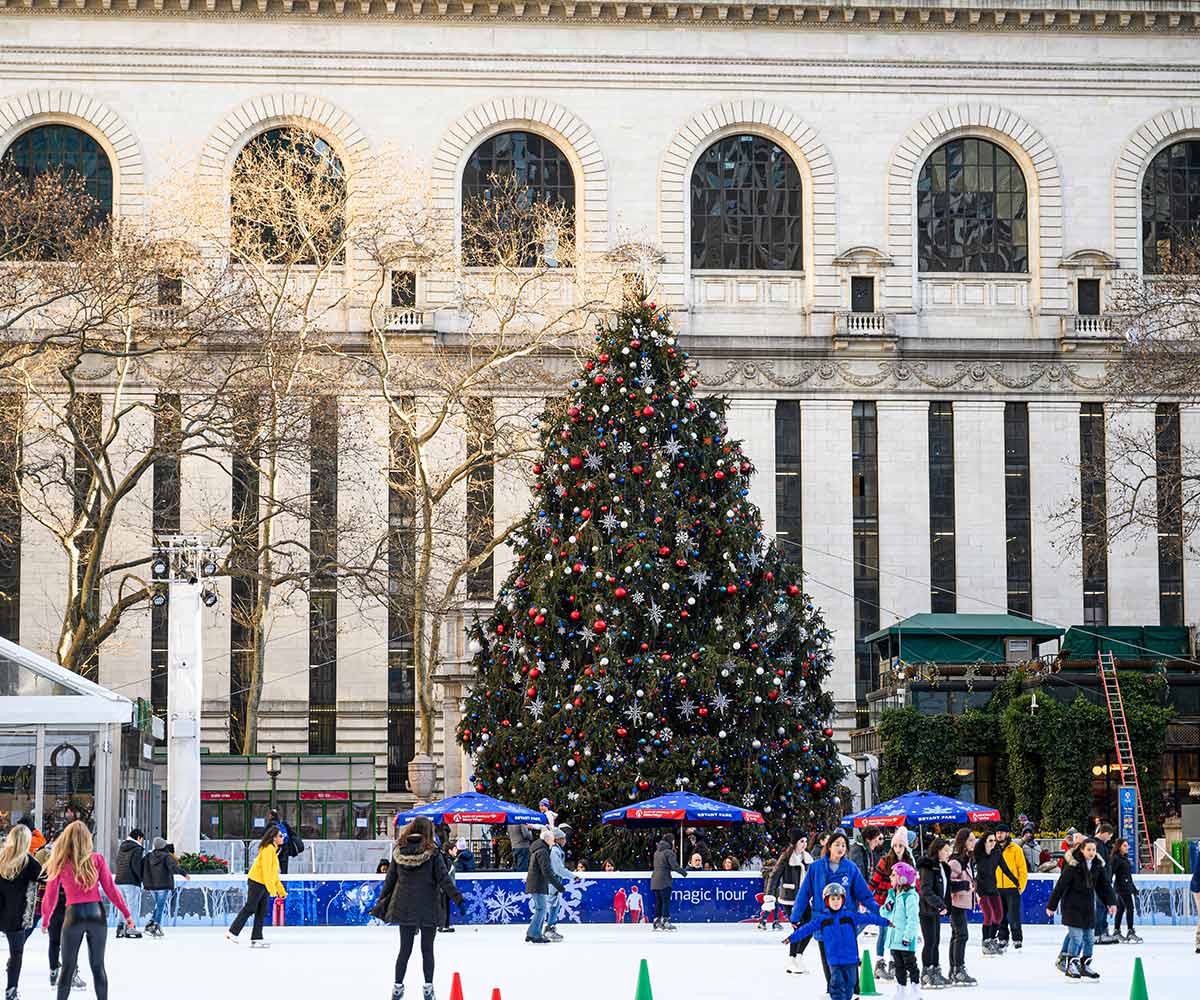 Holiday shops galore, The Lodge by Urbanspace an ice rink that is the highlight of the Bryant Park Winter Village, there is so much to do in one of New York's favourite Christmas markets. The Winter Village holiday market features food and artisanal boutiques offering delicious eats and exquisite gifts. The European-style open-air market hosts artisans from New York City and around the world. Located along Bryant Park's allées, plazas, and terraces, the Holiday Shops are housed in custom-designed kiosks. 
When: October 29, 2021 – January 2, 2022
Where: Bryant Park, Manhattan, New York City
6. Toronto Christmas Market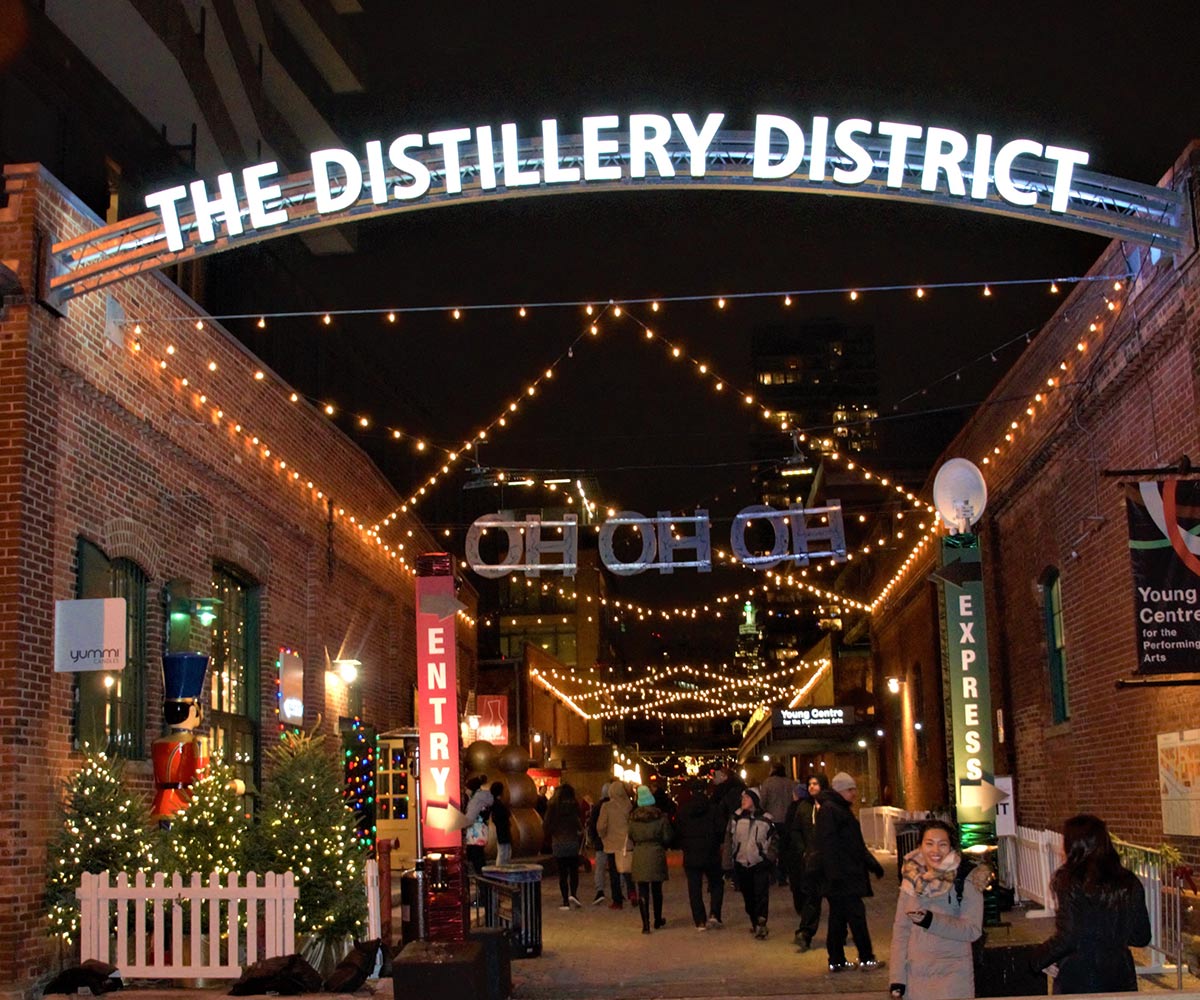 In its ninth edition, the Toronto Christmas Market is a smorgasbord of fun and festivities. The market features artisan handicrafts and food (think a lot of poutine!), entertainment to keep the entire family glued, Santa and his elves and much more. You can also check out The Distillery Winter Village with more than 75 merchants, restaurants and cafés serving locals and tourists. There are eight new vendor cabins offering curated seasonal items and gifts. 
When: Cancelled due to COVID-19 | The 2021 Distillery Winter Village – November 18 – December 31, 2021
Where: The Distillery Historic District, 55 Mill St, Toronto
7. Kolkata Christmas Festival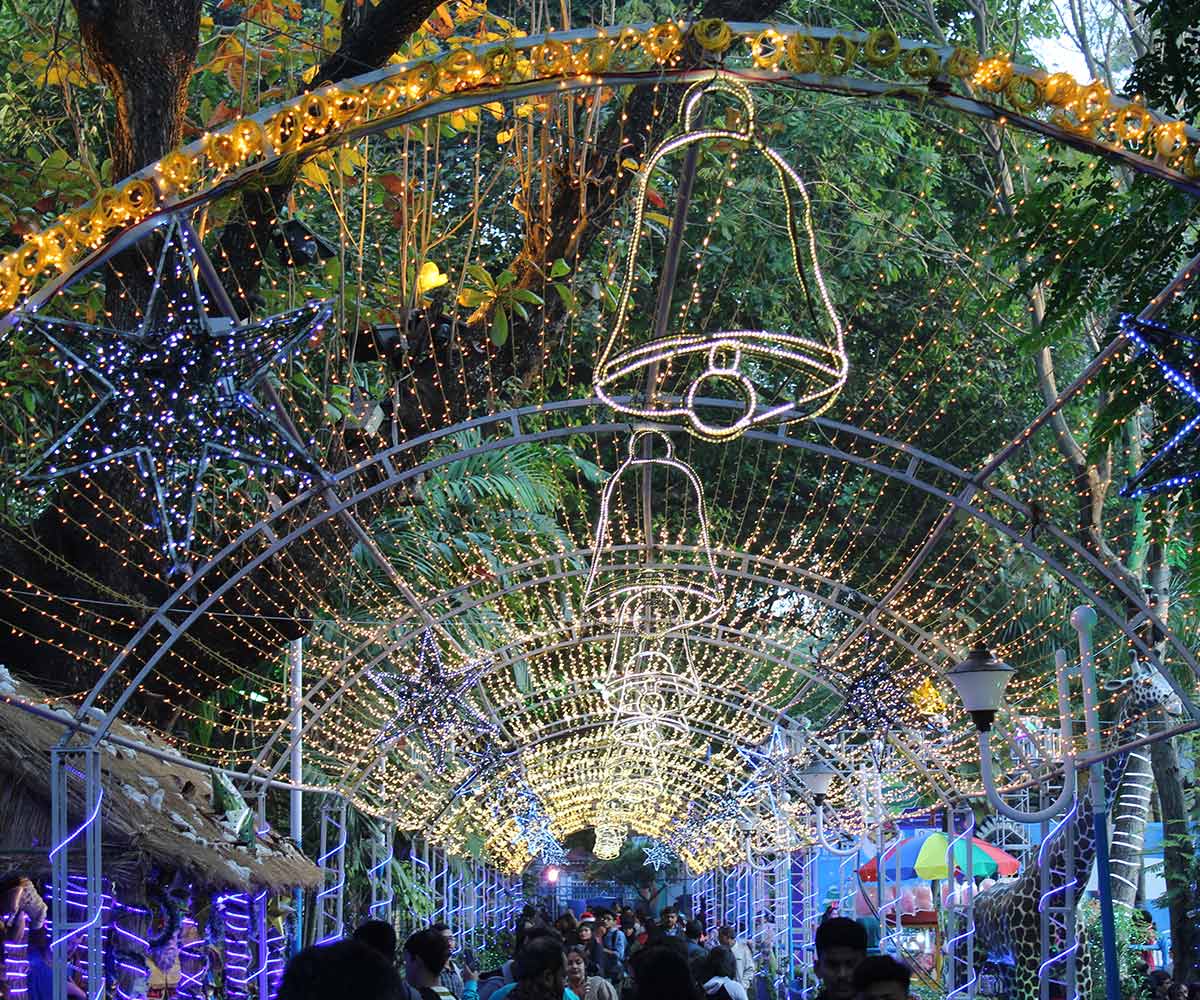 It's only been a couple of years since the Kolkata Christmas Festival has become a mainstay in the city's extremely active calendar. Chief Minister Mamata Banerjee will declare the festival open at Allen Park on Park Street. The weeklong festivities will include serenades of Christmas carols special choir performances, food stalls and live music by the Kolkata Police and Army bands as well as popular city bands. 
When: December 20-23, 2021
Where: Park Street, Kolkata
Please check COVID-19 protocols and lockdown rules before visiting.
Photo: Shutterstock