Since it's the season to be jolly, it makes perfect sense to begin this list with regional Christmas cakes that Indians in different corners of the country have created and celebrated. You'll be surprised by the sheer diversity of our very own desi cakes and Yuletide offerings. On that note, here's partaking of a slice of history.
How the Goan Baath cake achieved cult status as a Christmas cake
This wondrous concoction of fine sooji, coconut and aromatic spices deserves a place in the spotlight. Since the core ingredients are coarse, the cake needs a long resting time before baking, preferably overnight. The cake's texture is a winning blend of rough and smooth. Depending upon the addition of milk, the cake can be as dense or airy as you choose to make it.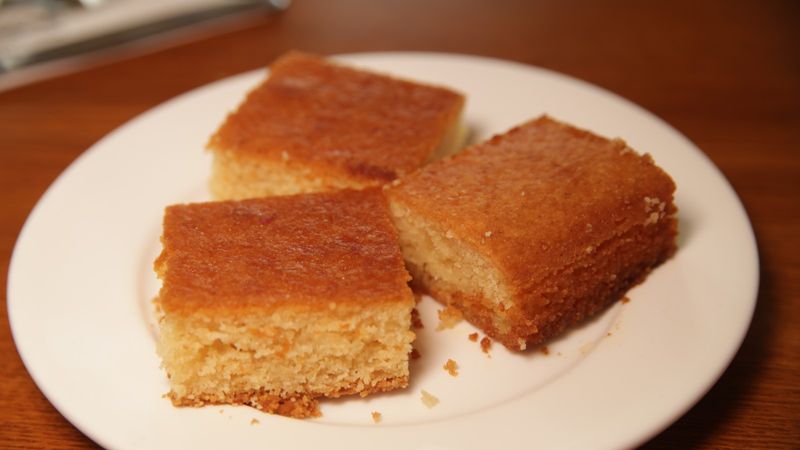 Come Christmas, the reassuring aroma of Baath mixes with the cheery December air. To be had with some yummy homemade wine. For the recipe, look out for the blog Hilda's Touch of Spice written by the Pune-based Hilda Mascarenhas. Amongst other things, the Goan blogger will have you know that her grandmom used a traditional clay oven for best results.
The Allahabadi cake is an ode to the Ganga-Jamuna tehzeeb
The Allahabadi cake has its origins in the fact that Allahabad had a sizeable Christian population thanks to the presence of the railways. For those not in the know: the Anglo-Indian community essentially ran the railways and in their free time came up with winsome gastronomic creations that convincingly added their Indian identity to westernized preparations.
Superbly individualistic, it is flavoured by desi ghee and spices like cinnamon, nutmeg, fennel, mace, nutmeg, and ginger. But the star ingredients are petha (the typically north Indian soft candy from ash gourd) and murabba (marinated fruit).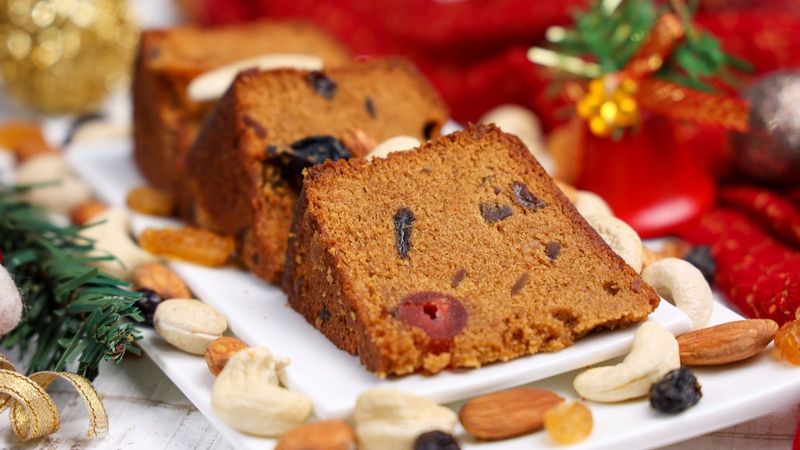 Clever Miss Barnett, an Anglo-Indian customer and the ingenious Mohammed Jumerati, then owner of Muslim-owned bakery Bushy, came up with a cake that can hold its own against the finest in the world.
Book your slot, wait patiently for your turn and then bring your ingredients along-and watch the staff at Bushy work their unique magic on it. (Yes, the tradition is for families to bring their own raw ingredients and have the staff mix it by hand.)
"What gives it a flavour all its own are the wooden ovens atop a coal furnace. No electric nonsense for us; perfection takes time," says current owner Mohammed Aslam.
The marmalades, murabba and preserved fruit are usually bought at the city's Loknath ki galli and the ghee best made at home. "Yellow butter is too runny and the taste is not the same. Why even use it when most Indians know how to make ghee? It is the one ingredient that makes the Allahabadi cake stand out," says Aslam.
Kolkata's Karamcha is a delicious jugaad
Listed in the iconic work The Calcutta Cook Book, the Karamcha cake derives its name from the basic ingredient karmacha (Calcutta cherries) that pretends to be a red cherry but is actually a sour kumquat dipped in red syrup. We ascribe this to a uniquely Indian jugaad.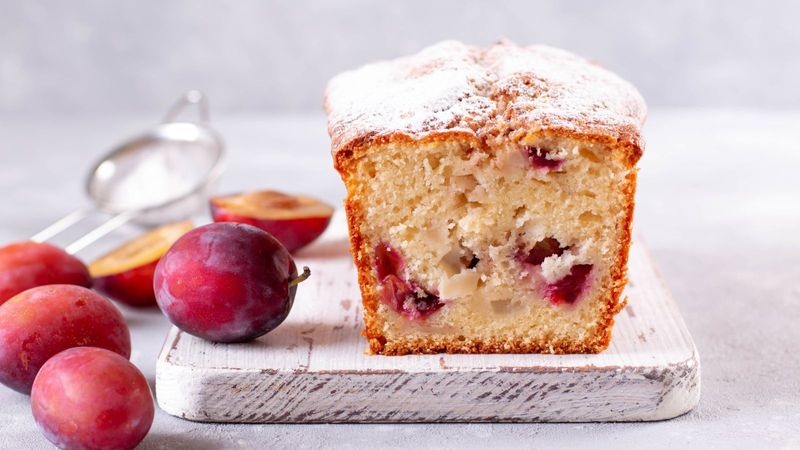 Karamcha, black raisins and mixed fruit peel are left to dry under the sun for a week. Then there are cashew nuts, almonds, walnuts, petha (just like Allahbadi cake) and ginger. Some folks are brave enough to add a pinch of garam masala for a fragrant bake on Christmas day.
How a local brew from Kerala found itself in Thalassery Christmas Cake
Bring out the bugles, for this is officially India's first-ever desi Christmas cake. Circa 1880, in the small coastal town of Thalasserry in north Kerala, Mambally Bapu—a businessman who shipped milk, tea and bread to British troops in Egypt—decided to set up his own little borma (bakery).
He had learnt biscuit making abroad, and wanted to popularise baked goods among the local Malayalis (back then, there was just one other bakery in the country and was meant only for the British). Thus was born the Royal Biscuit Factory which focused on bread and biscuits, mainly.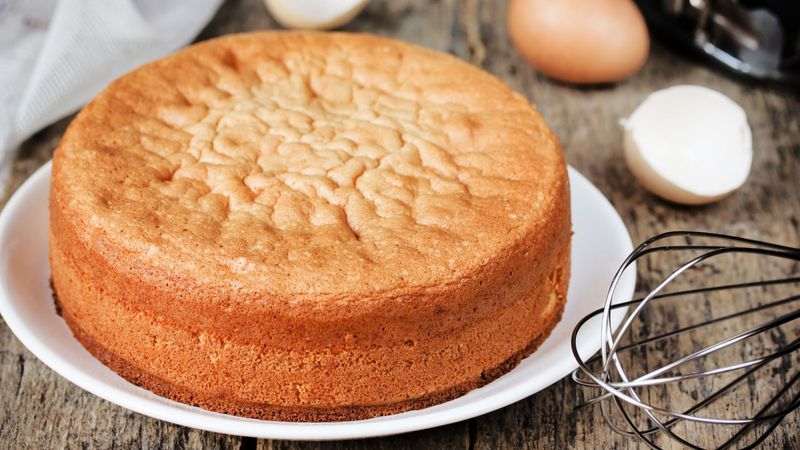 In 1883, a few days before Christmas, Murdoch Brown (a British planter who had started a cinnamon plantation at Anjarakkandy) came to the bakery with a rich plum cake he had brought from England. Urging Bapu to taste the cake, he asked him if he could bake one just like that. Like any baker worth his salt, Bapu took up the challenge, with no inkling that he was about to create culinary history.
To initiate him, Brown walked him through the basics of cake baking. He then handed over a bunch of ingredients (cocoa, dates, raisins and other dry fruits) and suggested a French brandy for the Christmas cake.
But Bapu had his own ways of handling the project. He procured the mould from a blacksmith, sourced the spices from local farms along the Malabar coast and introduced a desi flavour by using a local brew made using cashew apple and kadalipazham, a variety of banana. An ecstatic Brown was profuse with both his thanks and congratulations, Bapu having succeeded beyond his expectations.
To this day, Thalassery continues to be a big name in the cake industry. Come Christmas, and expatriates from the USA and UAE place bulk orders for Christmas, so much so that many of them stock nothing else nor accept orders for birthday cakes in the month of December. Of course, the Mambally family are prominent players with numerous bakeries in the city.
---
Photo: Shutterstock - Images used for representational purposes only