Did you know that every corner of the country has its own delicious, gooey, airy, cheesy, boozy variant of "cake"? Sometimes steamed, or baked in clay ovens, these desi desserts are super nutritious too-made with local and seasonal cereals, fruits and vegetables.
Check out this list that made us want more!
1. Mawa Cake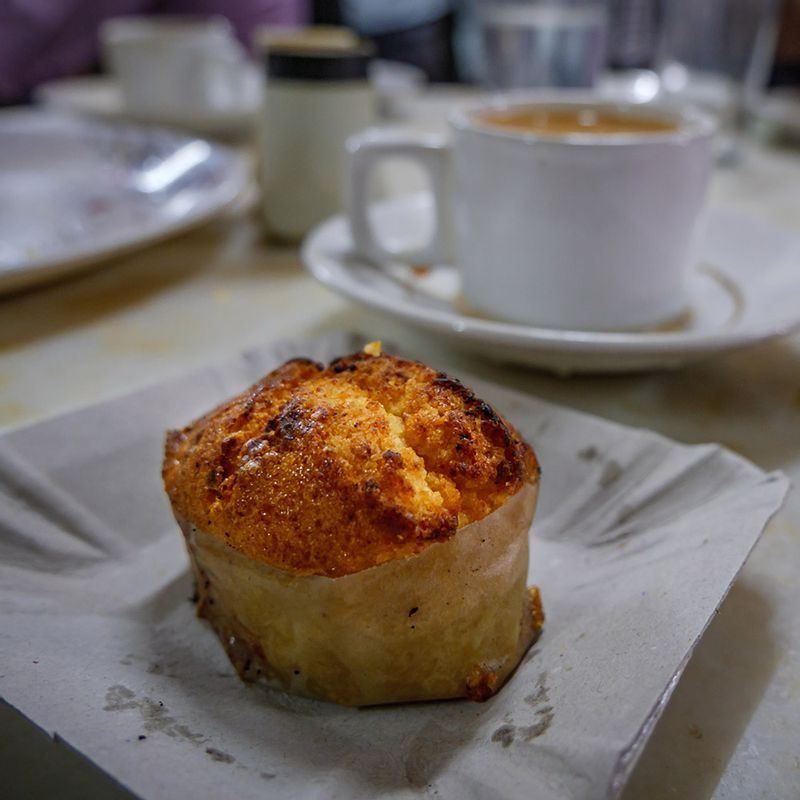 Like their chai that is strong, sweet, milky and replete with cardamom, the Mawa cake from the Parsi bakeries of Mumbai and Western Maharashtra is, milky and rich. Mawa, also known as khoya, is the base in many Indian milk-based sweets. It is made by reducing full-fat milk over low heat until most of the liquid has evaporated leaving behind the rich milk solids.
Add that to a cake, and you have the perfect tea-time accompaniment. "Nope, a foreigner couldn't have thought of it, it takes an Indian to work milk magic into a cake," says an assistant at Pune's historic Kayani Bakery, handing over the signature pale blue rectangular cardboard box tied up with string. Pure delight needs no fancy packaging!
2. Bebinca
Anyone who's ever been to Goa and explored its cuisine is familiar with the luxuriant bebinca cake. Goa has an interesting line of confectionary that is largely a legacy of the Portuguese. The locals replaced typical Portuguese baking staples like milk, butter and flour with coconut oil, ghee, rice flour, sooji and coconut milk.
The multi-layered Bebinka (or Bebinca) is baked, one layer at a time. Coconut milk, ghee, eggs, flour and jaggery are whisked together to make Bebinka, which was traditionally baked in clay ovens that gave it its distinct flavour.
3. Chenna Poda
One of our favourites, Chenna Poda has fresh paneer mixed with semolina and sugar and a dash of cardamom, is wrapped in Sal leaves and baked for hours. The result is a dense, moist cake with a luscious, caramelized crust. This is Odisha's feted chenna poda. Mouth = watering?
"Perhaps the most famous of all Odia foods is this glorious looking thing, the Chhena Poda. Literally translating into 'Burnt Cheese', this beloved sweet dish from Odisha is made using a very special technique I was lucky enough to witness firsthand. At Pahala, a tiny village along the highway between Cuttack and Bhubaneswar, batches and batches of Chhena Poda are made fresh one after the other every evening and what a sight it is!" writes chef Thomas Zacharias of The Bombay Canteen.
He further writes, "The beauty of wonderfully made Chhena Poda lies not just in that charred, caramelly flavour but also in the texture--soft, tender and moist from the sugar quickly dissolving into liquid within the mix before it can be absorbed by the starch. Crazy science behind it if you think about it. Pro tip: You can always tell a real chhena poda made the traditional way from a fake one by looking for the lines left behind by the sal leaves after they've been peeled off," on the photo-sharing app.
4. Cucumber Mandas or Tausalli
You can tell a true blue Manglorean from his recollection of the Mandas his mama used to make. "It's been around for ages," says Pune-based dentist Charles Anchan. "My mom learnt that from her mom."
Undoubtedly, one of Mangalore's most traditional dishes, this typically Saraswat dish is cooked along this coast that has an abundance of rice. "Now, there is no one-type of mandas, you can add other fruit as well, but his favourite is cucumber mandas," says Anchan. "Though it's a cake, the consistency is more pudding-like. Since it does not have a leavening agent, it is dense. Some people use yeast nowadays, but the effect is underwhelming. Like Plum cake, this is not meant to be a fluffy cake."
Rice is first soaked for a few hours. Fresh cucumber is diced and ground with freshly grated coconut. Then the soaked rice is added and the batter is ground together coarsely. This is then poured into a container lined with ghee. It is cooked on a very slow fire. A classic tea-time savoury to be sure.
5. Kochi sooji cake
The suji cake is a speciality of Kochi's fast-diminishing Jewish community but is nevertheless a gem worth preserving as a tribute to the culinary feats of their cooks. Made especially on the occasion of Rosh Hosannah or the Jewish New Year, this cake has sooji (or rava), sugar, eggs, cashew, raisins, cinnamon, cloves and nutmeg. Not to forget the ghee.
6. Malabari polas
In Kerala's Malabar region, cakes baked in covered pans are a hit. Some instances would be the Thari Pola, Malabari semolina cake. The Kadalakka Pola made with chickpea dal and the Mutta Pola a yummy cardamom-rich eggy cake sometimes touched by haldi, a favourite for a tea-time snack. There's also the Kai Pola which is the Indian version of a universal classic: banana bread.
Chattipathiri is another classic layered crepe-like cake. To make a convincing copy, one must stack layer upon layer of thin chappatis, immersed in an egg-milk-cardamom batter. Choc-a-bloc with nuts and raisins, it is cooked on a kadhai and the USP, without a doubt would be the roasted poppy seeds sprinkled on top.
Sources: Hilda's blog, quotes from Bushy's bakery, The Essential Kerala Cook Book, www.RuchikaRandhap.com, Abeeda Rasheed's recipes, Cooking of the Malabar
---
Photo: Shutterstock