India is a country where we celebrate a vast number of festivals all throughout the year. And honestly, the festive season is the most beautiful time of the year and you know exactly why. It's time to forget about your diet and indulge in some homemade goodness. The best part of any festival is the desserts that come along. Having said that, you don't have to wait for a festival to indulge in the dessert you've been craving. We all have our tried-and-tested family dessert recipes, but why not switch things up this year? Before festive season properly kicks in, master these recipes and wow your guests (or yourself) with exciting new treats.
There's no dearth of dessert recipes- from cheesilicious mango cake to anokhi kheer. And the best part? These quick desserts are so mouthwatering your guests might come back for seconds (or thirds, or fourths...we won't judge).
No matter what you choose, the key to making a standout sweet dessert recipe is to infuse high-quality ingredients with plenty of love. After all, festivals are about celebrating with those we love and cherishing our moments together.
So, what are you waiting for? Grab your apron, preheat your kadhai, and get ready to indulge in some serious sweetness.
Dessert recipes you can easily whip up
1. Cheesilicious mango cake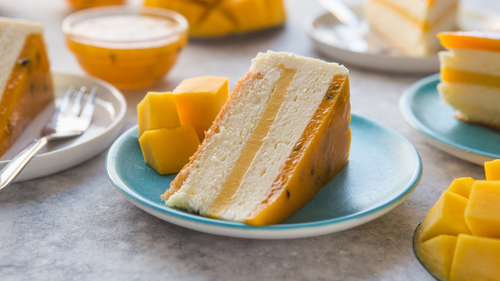 Introducing the cheesilicious mango cake. This delicious recipe combines the irresistible flavours of mango and cheese, creating a heavenly fusion of taste to impress your guests. The zingy and sweet mango complements the creamy cheese frosting perfectly, creating a soft and fluffy cake that's easy to make and incredibly delicious.
Not only is this cake a showstopper in taste, but it's also a stunning centrepiece for any summer party or gathering. You can create a quick dessert recipe with just a few simple ingredients that leave your guests craving. So, indulge in the festivities with this irresistible dessert that will make your taste buds sing! Check out the quick dessert recipe for this cheesilicious mango cake by Miss Yamini.
2. Chocolate golgappa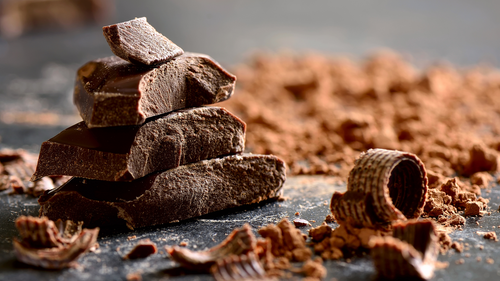 Golgappa lovers, we have a treat for you! Imagine the tantalising tadka of golgappa infused with chocolatey goodness. It's the perfect fusion of flavours that will leave your guests wanting more. This dessert recipe will be a huge hit, so prepare more than you think. Check out this quick sweet recipe for chocolate golgappa here, and get ready to indulge in heavenly goodness.
3. Tawa mithai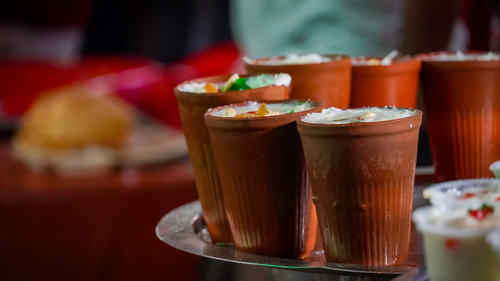 Why settle for just one mithai when you can combine four of your favourites? This unique sweet recipe celebrates the essence of Indian festivals and delivers a flavour that will mesmerise you. The best part is that it is one of the easiest desserts to make. It takes only 10-15 minutes, so you can impress your guests with this quick dessert recipe that is easy to whip up. They'll be amazed by the taste, and you'll be happy to share this recipe by Chef Smit Sagar. Don't hesitate to try it and indulge in the deliciousness of four mithais in one. Check out the dessert recipe here.
4. Mango cream chaat
Satisfy your sweet tooth with this delectable mango cream chaat! This sweet dessert is a flavour explosion that will leave you wanting more. Don't believe us? Try this quick dessert recipe for yourself in just five minutes. The combination of tangy and sweet with a hint of cinnamon will make your taste buds dance with joy. This sweet dessert recipe is sure to become a staple for your sweet cravings. Don't wait any longer. Check out the full and quick sweet recipe here and indulge in the mouth-watering goodness of mango cream chaat.
5. Anokhi kheer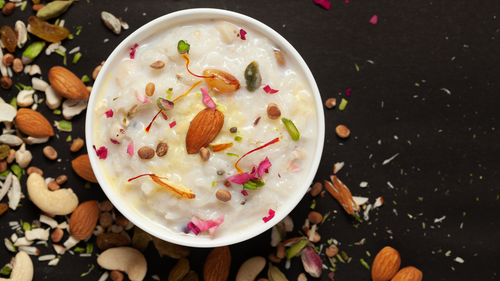 Kheer is a traditional Indian dessert that is one of the easiest to make. MasterChef Pankaj Bhadouria's recipe adds a twist to this classic dish by incorporating a variety of dry fruits, making it a perfect dish to serve during the festive season. This dessert recipe is easy to follow, and the result is a delicious and flavourful bowl of goodness. The creamy texture and the rich taste of the dry fruits make it a treat everyone will love. So, if you want to add spice to your festive get-togethers, this quick dessert recipe is a must-try. Get ready to indulge in the sweet and nutty flavours that this dessert has to offer. Check out the full recipe of anokhi kheer by Chef Pankaj Bhadouria.
6. Chocolate molten cake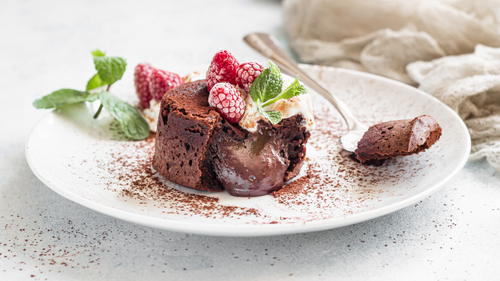 Looking for a dessert that's rich, gooey, and oh-so-decadent? Look no further than our mouth-watering molten chocolate cake- a quick dessert recipe for you! Perfectly balanced with just the right amount of sweetness, this heavenly treat will have your taste buds dancing with delight. So ditch those tired old recipes and treat yourself to the ultimate indulgence. Check out the full sweet recipe of chocolate molten cake.
7. Chocolate brownie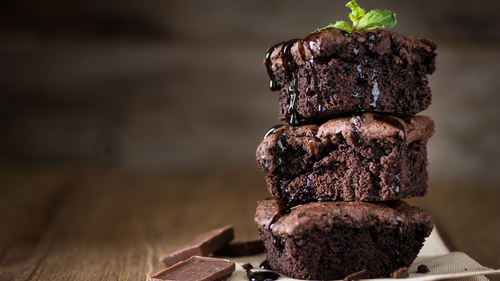 Attention all baking enthusiasts, it's time to put your skills to the test with this easy-to-bake chocolate brownie quick dessert recipe! Fear not; even if you're a beginner, you can quickly whip up a batch of these delectable treats. Surprise your loved ones with a homemade gift they'll never forget - the look on their faces when they taste your scrumptious brownies will be priceless. And the best part? This recipe is so simple you won't even break into a sweat. So keep the secret to yourself and let them marvel at your baking skills. It'll be our little secret! Check out the sweet recipe of chocolate brownie by Faroza.
8. Kheer kadam brigaderio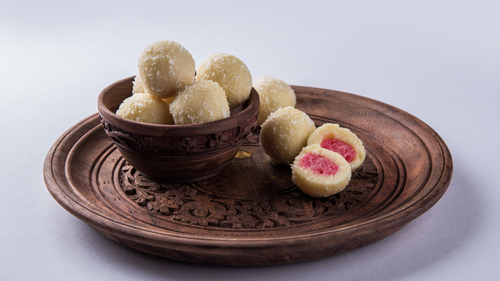 Hold onto your taste buds because we've got another fusion recipe to blow your mind! Get ready to indulge in the ultimate combination of Bengali kheer kadam and Brazilian brigadeiro with our mouth-watering kheer kadam brigadeiro. This delectable quick dessert is not your average dessert - it's a fusion of two cultures that'll have you feeling like you're dining at a five-star restaurant. Sink your teeth into the creamy chenna balls, coated in a luscious khoya covering and topped with roasted coconut, pistachio crumbs, chocolate ganache or sprinkles. So what are you waiting for? Get cooking and prepare to be amazed. Check out the full sweet recipe here.
Food brings people together, and what better way to celebrate than indulging in lip-smacking delicacies that are sure to impress? From traditional sweets such as kheer to savoury snacks like mathri and masala peanuts, there's something for everyone to enjoy.
But beyond satisfying our cravings, food also plays an integral part in our culture and traditions. Each dish has a unique history and significance, and by cooking and sharing them with our loved ones, we can keep these traditions alive and create new memories.
And let's not forget the joy of cooking itself. With these quick sweet recipes, it's your chance to get creative, try new flavours, and put your personal touch on dishes.
So, whether hosting a big family gathering or enjoying a quiet evening at home or simply celebrating a festival, take the opportunity to whip up something special in the kitchen! You might even discover a new favourite dish or cooking technique.
Food is not just nourishment for us. It's a way to connect, celebrate our culture and traditions, and create lasting memories. So, let's raise a toast to good food, good company, and all the joys that come with them.
---
Photo: Shutterstock