Bengalis love their sleep as much as they love their food. 
For all the bad rep that Kolkatans have received as people that love their sleep, it happens to be a city that wakes up pretty early and hungry, too.Unlike, say Mumbai, which takes its time kicking up the engines and not stopping once it does, Kolkata is up-and-about by 6 am with a combination of people littering its sun-kissed streets. Many of them can be found dotting the city's breakfast joints, cha in hand, engrossed in lively political gossip or adda while waiting for their plate of kochurialoo'rtorkari and sandwiches. That the east of India sees a much earlier sunrise (at around 5:30 am each morning) helps explain this phenomenon. And the presence of a diverse range of brekkie joints, serving everything from classic Udupi breakfast meals to quintessentially Bengali offerings, alongside bhar er cha (or kulhad chai)only adds fuel to the fire. 
The abundance of these breakfast joints subsequently, means a lot of clutter, with places such as Flury's and Territy Bazaar's Indo-Asian breakfast kiosks drawing misplaced admiration, despite their overpriced nosh and poor-quality food, respectively. We're here to help you cull the herd with hand-picked favourites from Kolkata's best, albeit lesser-known, breakfast gems, so that you can start your day right, whether you live in Kolkata, or are visiting the city for your fill of joy!
1. Maharaja Snacks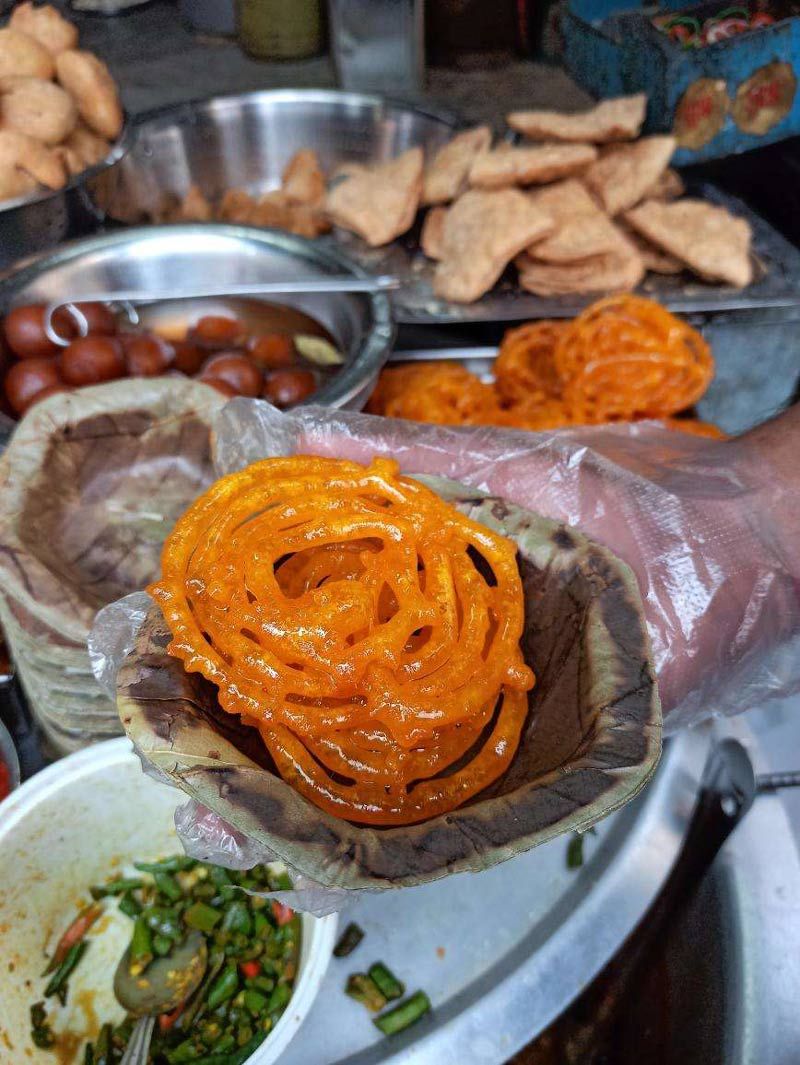 Few can understand fully the joy of dunking a crisp kochuri, Bengal's delicious take on puri, into a sweet-spicy potato curry, while balancing the sal-leaves bowl it comes in first thing in the morning. An indulgent and ritualistic breakfast, by equal measure, kochurialoo'rtorkari, in general, is a fulfilling first-meal, but the one at Maharaja Snacks – iconic in its own right – is something from a culinary dream. Their twin red and green chutneys help add all that chatpata oomph to the dish and when coupled with their milky-sweet tea and crisp jalebis (better known in Kolkata as jilipi) it transports you to food heaven.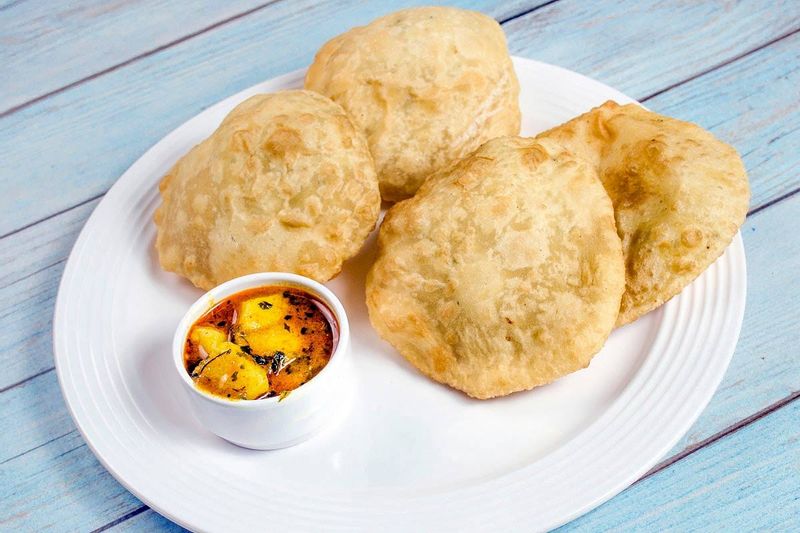 Where: 195A, Sarat Bose Road, Desapriya Park | 7 am 
2. Raj's Spanish Café 
A stone's throw away from Café Blue Sky, tucked inconspicuously behind hippie clothing shops, Spanish Café has for long satisfied the cravings of those seeking flavours from across the world. That too from a time, when the city was neatly divided into uppity fine-dines and garden-variety multicuisine eateries, and had very little to offer in terms of casual dining spaces. You can try anything from an English, Spanish or Muesli breakfast to sandwiches, salads and snacks at the quaint little space that doubles up as a cultural landmark, given its popularity with tourists who're known to inhabit the neighbourhood. 
Where: 7, Sudder St, Fire Brigade Head Quarter, Dharmatala, Taltala | 8 am 
3. Sabir's Hotel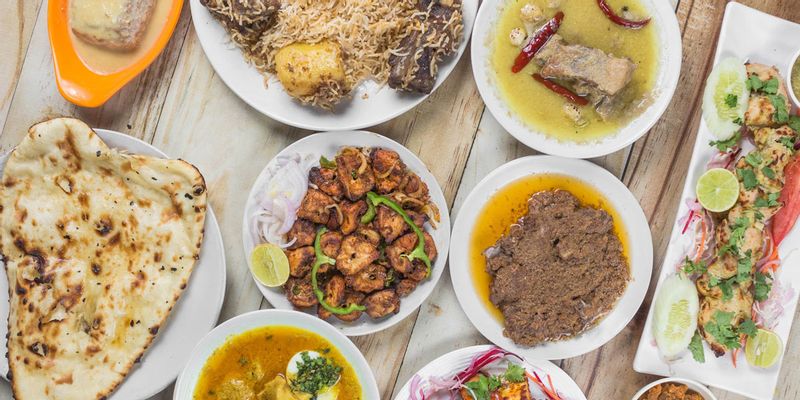 A true-blue Kolkata foodie will tell you (without flailing) that the very best thing to try at the iconic Mughlai eatery in the north of the city, Sabir's Hotel, is the delicious phirni. And the next best thing is their early morning brekkie. Soft khamiri rotis, robust beef stews and curries, and decadent sweetmeats make Sabir's a great place to kick-start the day, even if you're not a morning person. 
Where: 3, 5, Chandni Chowk St, Near Sabir Hotel, Chandni Chawk, Bowbazar | 8 am 
4. Balwant Singh's Dhaba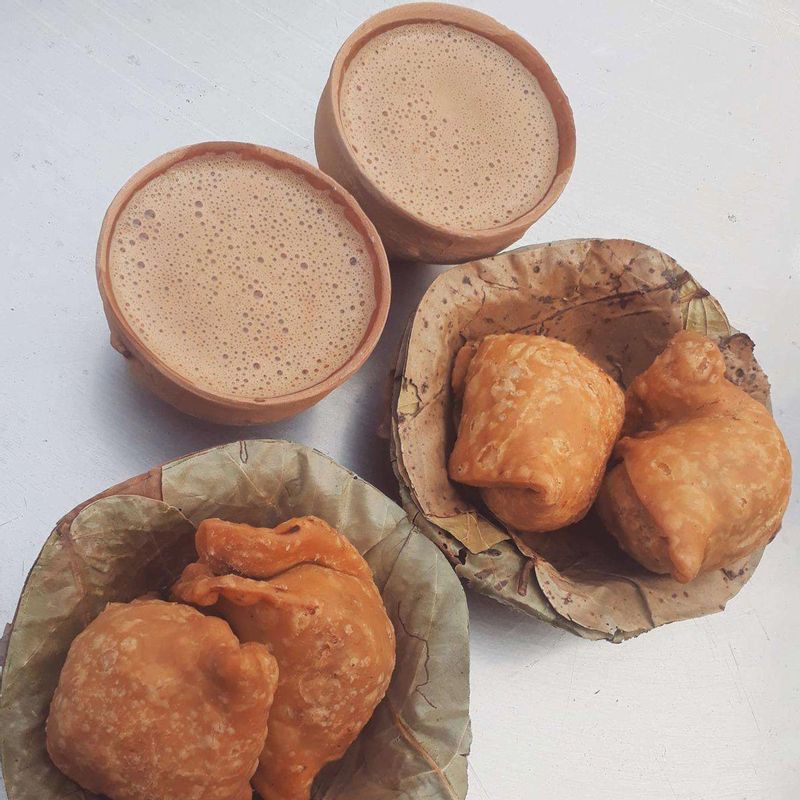 It's hard to talk about the place that made dhoodh-cola famous in the city, without welling up a little from the sheer pang of nostalgia. But we'll fight that tear to tell you that Balwant's (as it is simply known in Kolkata) is not just the perfect stop for hot chai or cold lassi after midnight long drives, but also a veritable option to go breakfast-ing in, especially if you love aloo parathas. Samosa, kulchas and more are available at this Punjabi dhaba all through the night, barring a short window between 3 am and 4 am, when they briefly shut. 
Where: 10/B, Harish Mukherjee Road, Bhowanipore | 4 am 
5. Calcutta Stock Exchange Lane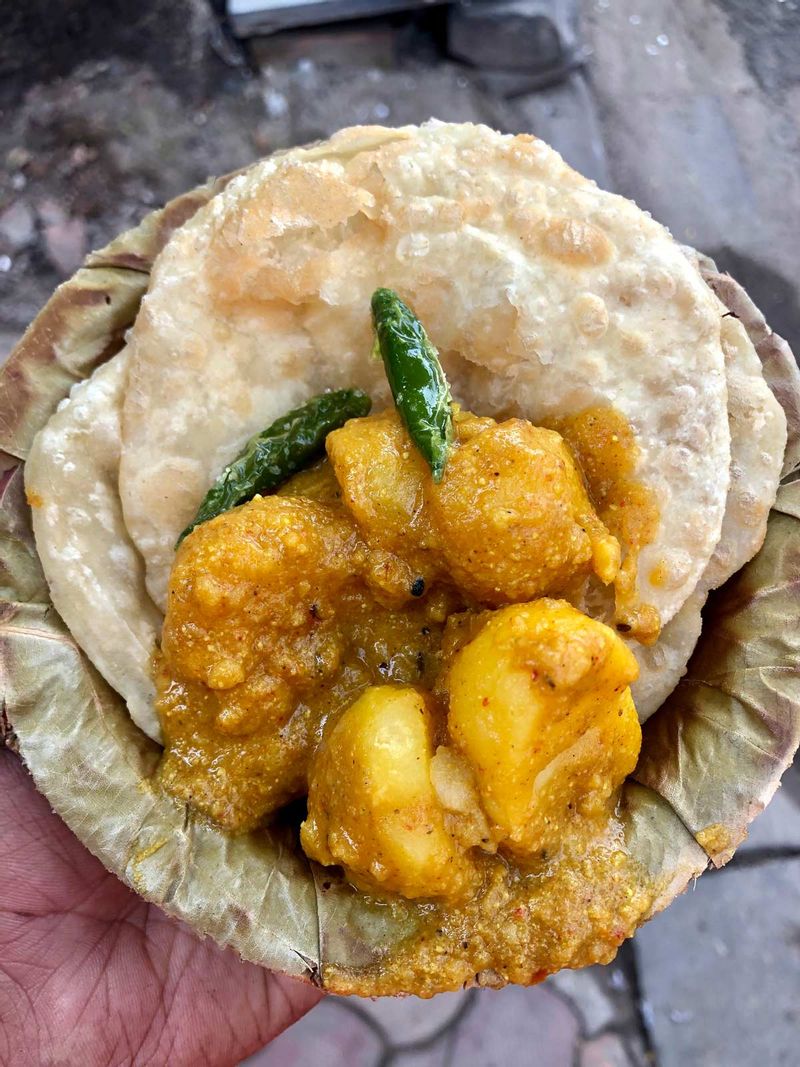 If you love your morning coffee with a side of poetry, drop by near Calcutta Stock Exchange to find yourself in the midst of a line of stalls and shops selling breakfast nosh. Steeped in years of history and culture, this area (by virtue of housing South Asia's oldest stock exchange) has much to offer in terms of cultural experience. Alongside this, the tea stalls in and around CSE are serving up delicious brekkie staples, such as kachori-sabzi, pav bhaji, South Indian snacks and a host of sandwiches. Serious gastronomes, however, tout the luscious malai toast and kulhadwaali chai as the absolute must-haves here. 
Where: 7, Lyons Range, Murgighata, Dalhousie | 5.30 am
---
Photo: Shutterstock