Most people who have lived and worked in Mumbai will unanimously agree that Matunga is where you find the best filter coffee. Patrons who frequent Matunga's Udupi cafes call it 'kaapi'. The Udupi cafes' story is as distinct as the beverage they brew for eager customers each day.
Most of the delicacies you find in the lanes of Matunga trace their origins back to Udupi, a district in Karnataka, 58 km away from Mangalore. It's also the birthplace of A Rama Nayak, the founder of the first Udupi restaurant in Mumbai.
Udupi to Matunga
A Rama Nayak came to Mumbai then-Bombay in the 1930s. He aimed to serve meals to as many people as possible. The benchmark for affordability was set at what a blue-collar mill worker in Bombay could pay for a meal. Soon many more cafes followed suit. Amba Bhavan in 1933, Café Mysore in 1934, Mani's Lunch Home in 1937 and Café Madras in 1940.
Over the decades, these Udupi cafes have flourished on the mantra of affordability for a healthy and hearty meal. Office goers, mill workers, students and residents alike embraced these Udupi cafes. The cafes have now become an essential stop for a quick meal or cup of coffee. 
Plan a cafe trail
Café Madras, started by Gopal Kamath in 1940, is the most popular Udupi Cafe in Mumbai. He first began operations with his head chef who came from Madras, giving the café its name. For its 75th anniversary in 2015, the cafe served all its dishes at the first served rates in 1940. A unique gesture and most of the regular patrons retained the bill as a souvenir.
Ramashraya is another Udupi cafe in the area that locals swear by. Just like the others, this cafe too has a Pineapple Sheera on its menu. It's the cafe's daily signature dish along with a new sheera every day. Chikoo, strawberry, mango, badam and butterscotch are some of the famous sheera variants. While we're at it, the Mysore Rava Onion Sada served here is one of the city's best dosas. 
Best filter coffee in Mumbai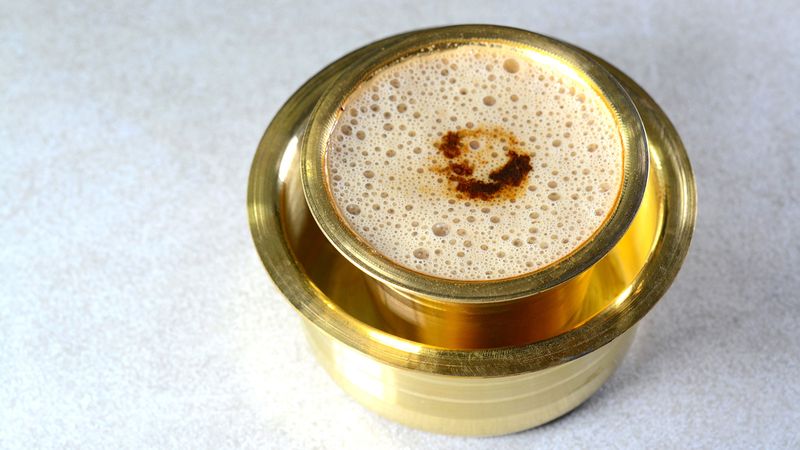 It's no surprise that with so many cafes, "where do you get the best filter coffee in Matunga?" is the most frequently asked question. The most popular answer is inevitably Amba Coffee Bhavan. The café is named after Goddess Amba who is worshipped in owner Shripati Rao's native place in Udupi.
Mani's lunch home is another iconic eatery to add to your list. While the other cafés are run by owners from Udupi or Mangalore, the owners of Mani's (as it is fondly called) are Brahmins from Kerala. Mani's, name after the founder, was started in 1937. Raman, an accounts officer in a software company for over a decade, is now taking the family business ahead. He confirms that food cooked here is how it's cooked in Kerala Brahmin homes. He also informs us that none of the café's preparations uses jaggery. 
What to order at the cafes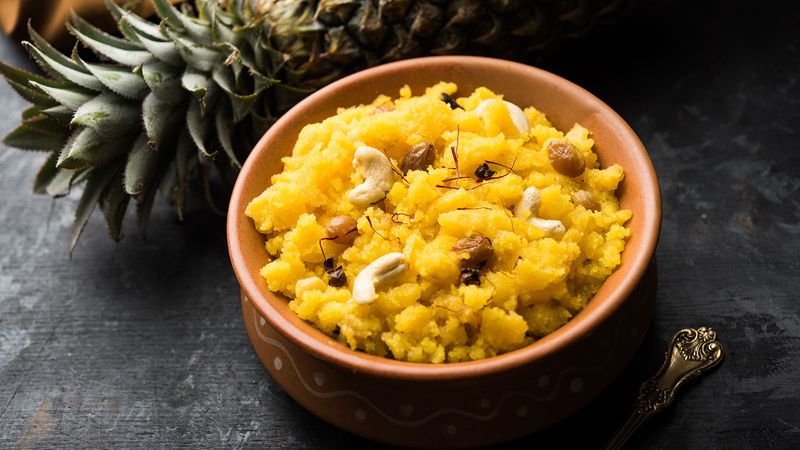 Arya Bhavan serves excellent Brahmin Idli,  and Bisebele Bhaat. The Dilkhush Dosa at Ayyapans is a must-try. Café Mysore has its version of Dilkhush Dosa and a very innovative Idli Gadbad. 
A distinct sub-culture
It will only be fair to end this story by going back to A Rama Nayak's restaurant who brought Udupi food to Mumbai. Even after eight decades, the neighbourhood is still famous for its healthy and budget-friendly meals. The cafe owners know most of the regular patrons personally.
People who serve the food at most of these cafes walk without footwear. Patrons are even allowed to step into their kitchens to check how the food is prepared. If you waste their sambar or rasam, you have to pay a fine of Rs 13. The logic behind this is that you're lucky to have food. Many are not so fortunate, so you must respect food.
I don't remember any patron referring to the people serving food here as a "waiter" in so many years. It might be a disrespectful term to use here.
With its Udupi food, Matunga completes the South Indian vegetarian palate in Mumbai's extremely diverse food scene. But one thing that is unique about Matunga that other places struggle with – you can walk into any Udupi Café, and you can be sure of healthy food at great value for money. Every one of the 11 Udupi cafés here delivers on that promise. It's safe to say that A Rama Nayak's legacy is well and truly hallmarked in the pantheon of food greats!
---
Photo: Shutterstock