Some actors burst onto the scene with one superhit and attain overnight stardom. Others build a following and credibility slowly and steadily through careful choice of meaningful cinema and interesting roles. Vicky Kaushal, the current national heartthrob, has the rare quality of being both an actor and a star. And he wears both hats effortlessly. One look at his career, and you know he is here for the long haul. 
Breaking into the lead with Neeraj Ghaywan's award-winning film Masaan in 2015 was a risk, but one that paid off handsomely. Kaushal bagged the best debut award at International Indian Film Academy (IIFA) Awards and Screen Awards for his role. Not falling for the commercial race to the top, Kaushal kept choosing meaningful roles. 
In 2018, he delivered the two biggest hits of the year, Sanju and Raazi, but was willing to let co-stars Ranbir Kapoor and Alia Bhatt, respectively, walk away with the lead roles. The very same year, he experimented with smaller productions for OTT platforms—Love Per Square Foot and Lust Stories. He was still waiting to make that decisive move towards superstardom.
In 2019, the pecking order of leading men in Bollywood changed with Vicky Kaushal announcing his entry to the very top with his National Award-winning performance in URI: The Surgical Strike. Rest, as they say, is history. Balancing his roles with commercial acumen and critical sensibilities, Kaushal is now ready with the release of Shoojit Sircar's magnum opus, Sardar Udham, on Amazon Prime Video.
In an interview with Zee Zest, ahead of the launch of the film, Vicky Kaushal shares how the role of Udham Singh has changed him as a person. Edited excerpts.
1. Why do you think it was important to tell the story of Sardar Udham Singh?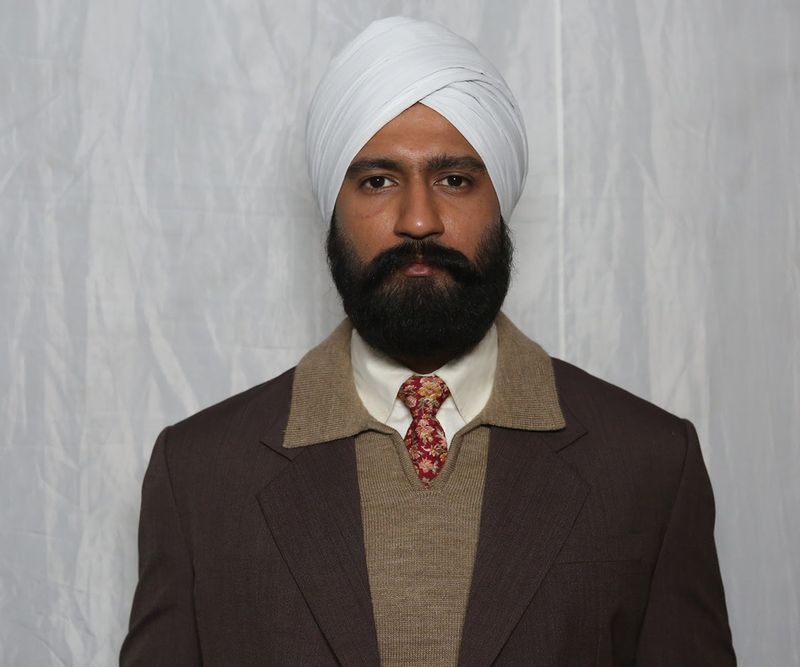 Many of India's freedom fighters get lost in our history books with just a mention in a single line or a paragraph or, at the maximum, a page. Sardar Udham Singh was one of them. His is not a story that is widely documented in our books. Hence, it is extremely important to tell his story, be it through films, poetry, novels, scriptures, or any other way. I have been fortunate enough to be part of a film that will showcase his life, which needed to be shared far and wide, particularly for our future generations. Sacrifices and beliefs of freedom fighters such as Sardar Udham Singh are something that must not be forgotten, because the freedom that we, as a young nation, savour today, we owe all to them.
2. Your family hails from Hoshiarpur, not so far from Jallianwala Bagh, what did you know about Udham Singh before being a part of the film?
As I was growing up, I have always heard about Udham Singh's life and his heroic adventures from my grandparents. He has always come across as an intriguing individual who was an important part of our history. There are many different stories and legends about him, most of them are not widely documented. Udham Singh's character has always been a mysterious one for me, so I immersed myself completely with the hope of being guided by Shoojitda (Sircar).
3. How was your experience of shooting with Shoojit Sircar? 
Shoojitda has been living with this story for over two decades now, backed with an extraordinary amount of research. So, I knew the story was in good hands. Very early on when I started discussing the film with him, I understood that there was only one way to do this; I had to entirely surrender to his vision. After working together on this film, we have truly connected in more ways than one and it has been an incredible learning experience for me, personally.
4. Irrfan Khan was to play Udham Singh as per the original plan. How does it feel to step into his shoes?
Irrfan saab is one of the finest actors that the world has witnessed to date. Nobody can fill his shoes; it is a big responsibility and to have been selected to play the same part as he would have is an absolute honour.   
5. Amol Parashar is playing the role of Shaheed Bhagat Singh, can you share how have you both portrayed the relationship between Udham Singh and Bhagat Singh?
Amol is a brilliant actor who has effortlessly taken on the mantle of Shaheed Bhagat Singh. One can only imagine the pressure to do justice to such a historical icon. I am very excited to show the camaraderie between the two on-screen, which is seldom seen on such a scale. For Sardar Udham Singh, Shaheed Bhagat Singh was not just an inspiration and a friend, but a brother and guru, who truly inspired him in his quest to achieve India's freedom. This strong bond they shared will be seen through the film.
6. How difficult was it to portray the different phases of Udham Singh's life?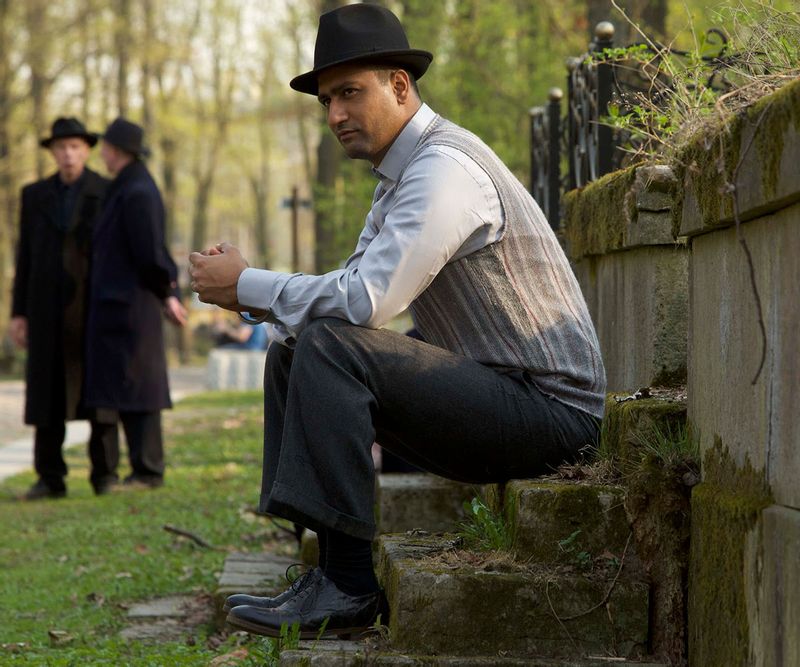 How does one play the part of a legendary figure whose name and sacrifice are forever etched in our history? It is a responsibility beyond my wildest dreams. It was indeed a very demanding role, both physically and emotionally, but his life and journey are such an important piece in history, that we must not forget them. If I have succeeded to bring forth a little bit of Udham Singh's dedication, his sacrifices across different phases of his life, it will be worth it. I am definitely no longer the same person as before after playing this role.
7. You have played very different roles in Masaan, Raazi, URI: The Surgical Strike and Sardar Udham, how do you choose a film? 
I am always hungry for roles that move me. I have never planned my career trajectory in terms of the films I take up. My mantra has always been to feel excited and passionate about the story or the character that I would enjoy as an audience. While I definitely try to do different things through my various roles, I primarily select my films based on my instincts.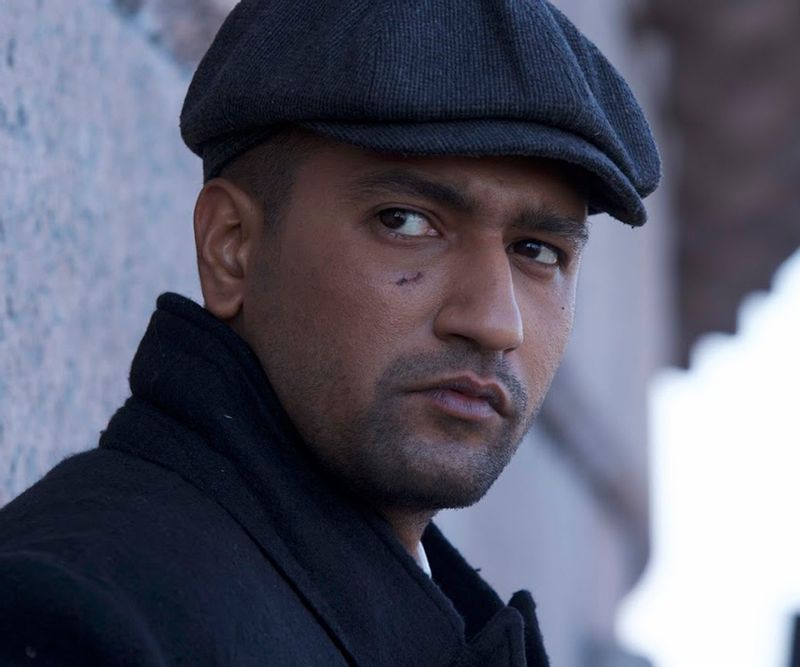 8.  Tell us about your future slate of movies. And which ones are you super excited about?
I am very excited to be back on screen; playing the amazing roles that I have been waiting to show the world. But for now, I am thrilled to be able to present Sardar Udham, and can't wait to see the audience's reactions when it releases on October 16, 2021on Amazon Prime Video.
9.  From assisting Anurag Kashyap in Gangs of Wasseypur to being the lead in Manmarziyaan, how has been your journey with him?
I think Anurag sir and Shoojit sir are similar in many ways. They don't have a textbook way of shooting a film. They both are absolutely fantastic editors and they have their edits running in their minds while they are shooting for the films. They both have a very fluid way of executing the film. As an actor, I feel like you are thrown into an extremely real world and you start reacting to that world. With Anurag sir, my journey started in 2010 by assisting him on Gangs of Wasseypur and that I think became my film school as it taught me a lot. It taught me the basics of how a film is made, how people come together and work towards making a film, and that I will always be grateful for.
10. You come from a Bollywood family. Your father is a legendary action director; two brothers are actors, do you discuss work at home? 
If you happen to visit my home, it's a very non-filmy home. You will feel as if you've come to a mini-Punjab. It's my dad, my mom, my younger brother, Sunny and I: we all live together. My father is also from the industry and I have learned a lot of things from him. We do discuss work; I do bounce off my scripts with him and I do share regular updates like how my day went and what shoot I did on that day and such stuff but apart from we are not a filmy family at all.
Quick Bites with Vicky Kaushal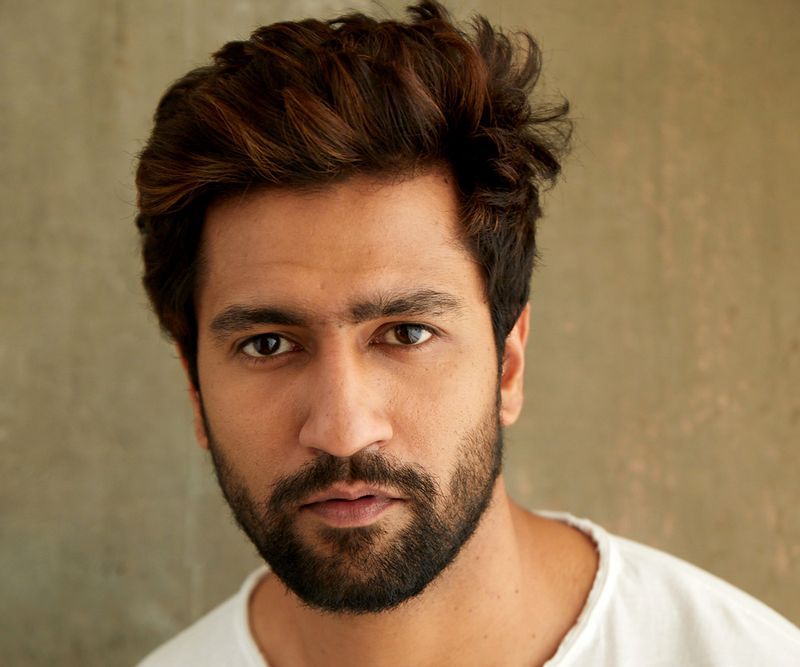 Favourite city in the world - Mumbai

Three places on your bucket list - I would say Bhutan, Leh-Ladakh and the countryside of Japan

Favourite cuisine - Mexican and Indian

Vicky can cook: (To save life) Maggi, (to impress someone) Egg Bhurji
---
Photo: Amazon Prime Video