"I couldn't do mediocre roles, but mediocre roles were all that I was offered. And that can be very mentally taxing," says Morea when asked about his hiatus from mainstream Bollywood projects.  
In many ways, Morea defined the early 2000s with films such as Pyaar Mein Kabhi Kabhi (1999) and Raaz (2002) that were influential, and far ahead of their times. And he brought a refreshingly restrained edge to a range of roles from the passionate to the romantic – but The Empire upturns everything we knew or had assumed about Morea. 
In The Empire, based on the first in the historical fiction series, Empire of the Moghul, authored by Alex Rutherford (pseudonym for writers Diana and Michael Preston), Dino plays Mohammad Shaybani Khan, the primary adversary of Babur, played by Kunal Kapoor. The show is created by Nikkhil Advani, directed by Mitakshara Kumar, and is airing on Disney Plus Hotstar Premium.
However, if the creators genuinely wanted to avoid the inevitable Game of Thrones comparisons, they should've also steered clear from sometimes quite literally lifting entire scenes and set details from the HBO show. In some cases, even the camera angles used in battle scenes are subpar carbon copies.
Apart from the battle sequences which the creators have tried their best to stage on as grand a scale as possible, The Empire is refreshing in the sense that it lays bare the pathos of Mughal Emperor Babur's own family — a role Kunal Kapoor essays with both a subdued elegance and conflicted demeanour. We see a family almost always on the verge of crumbling entirely, particularly through the lenses of Babur's sister Khanzada Begum, given life by Drashti Dhami, the winner of Jhalak Dikhhla Jaa 6. 
In an exclusive interview, we quizzed Dino Morea on his portrayal of Mohammad Shaybani Khan in The Empire, his comeback to Bollywood and future projects.
Edited excerpts:
1. What went through your mind when The Empire was offered to you?
The script was so entertaining. When I understood the scale of the project and the intensity with which I had to play an out-and-out evil antagonist who was so brutal, it was something straight out of a dream. The first proper role I would do after the long hiatus would have to be unique. I knew I could shine in something new. The scale was immense and I knew it would get the eyeballs I was looking for. And choosing Mohammad Shaybani Khan paid off in this regard.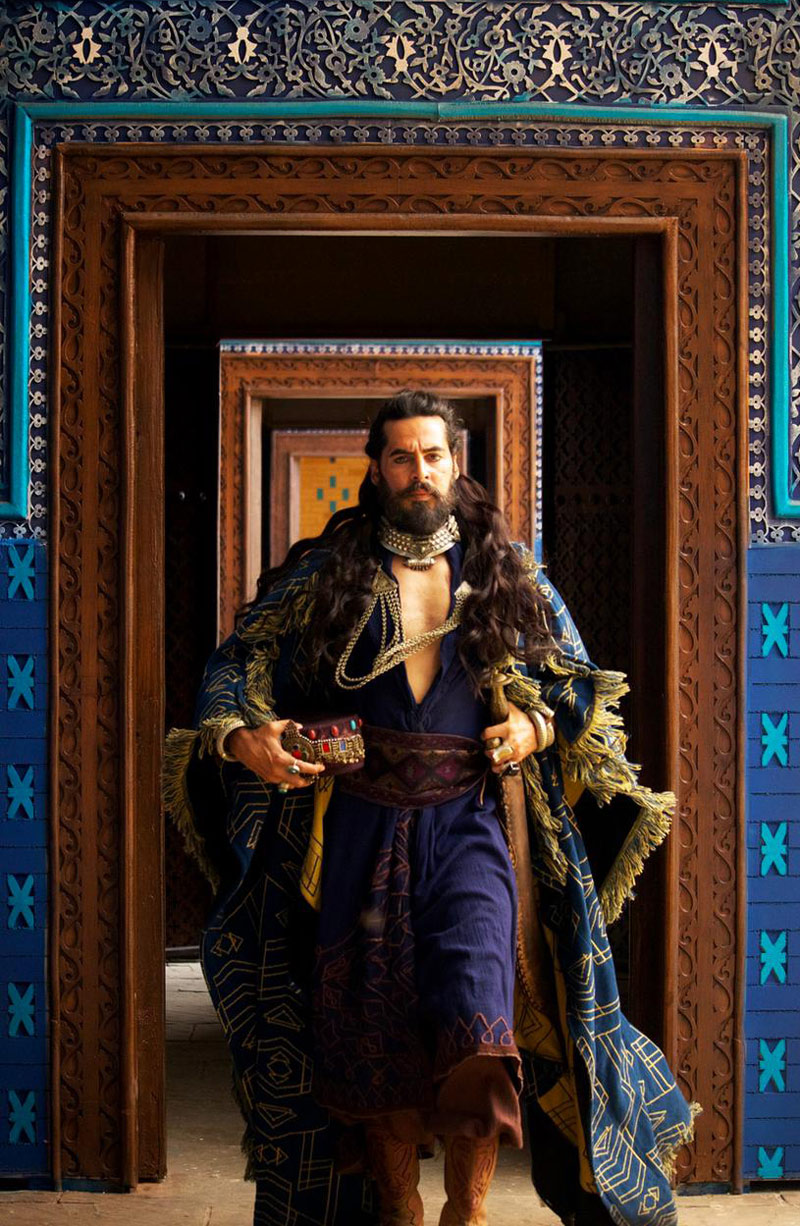 2. What was your process to prepare for a character who is evil with almost no redeeming features? Did it affect you personally?
I switch on and switch off. When the shoot for the day is over, I want nothing more than to go home and rest. In the case of Mohammad Shaybani Khan's character, even though, I switched off, the nuanced body habits of the character stayed with me. It was a 120-day schedule, it becomes intertwined with your personality. You're always judging and bettering yourself, and that adds to the fluidity between the personal and the professional. Besides, I was always working on myself, my language, and my acting during the hiatus. In a unique process, I was learning the movement of the character by watching videos of the black panther, the animal. I started associating various other animals for specific moods and even created a separate playlist for every scene. All this was done to channelise the right energy and it helped. Even standing still has a thought behind it. 
3. What has changed in the industry in the last two decades? 
Our directors and producers are finally paying more attention to the script. During my initial days, there were filmmakers who were heavily influenced by the West. But you cannot fool the audience now. And now public feedback is as instant as it is brutally honest, you don't even need critics anymore. Your Instagram gives all the feedback you could hope for and more. The audience will not accept subpar films, particularly on OTT platforms. They recognise and have a taste for good action, drama, and overall well-made movies. They are globally literate in cinema. India is a gold mine of stories, legends, and folktales. We have to tap into that bank.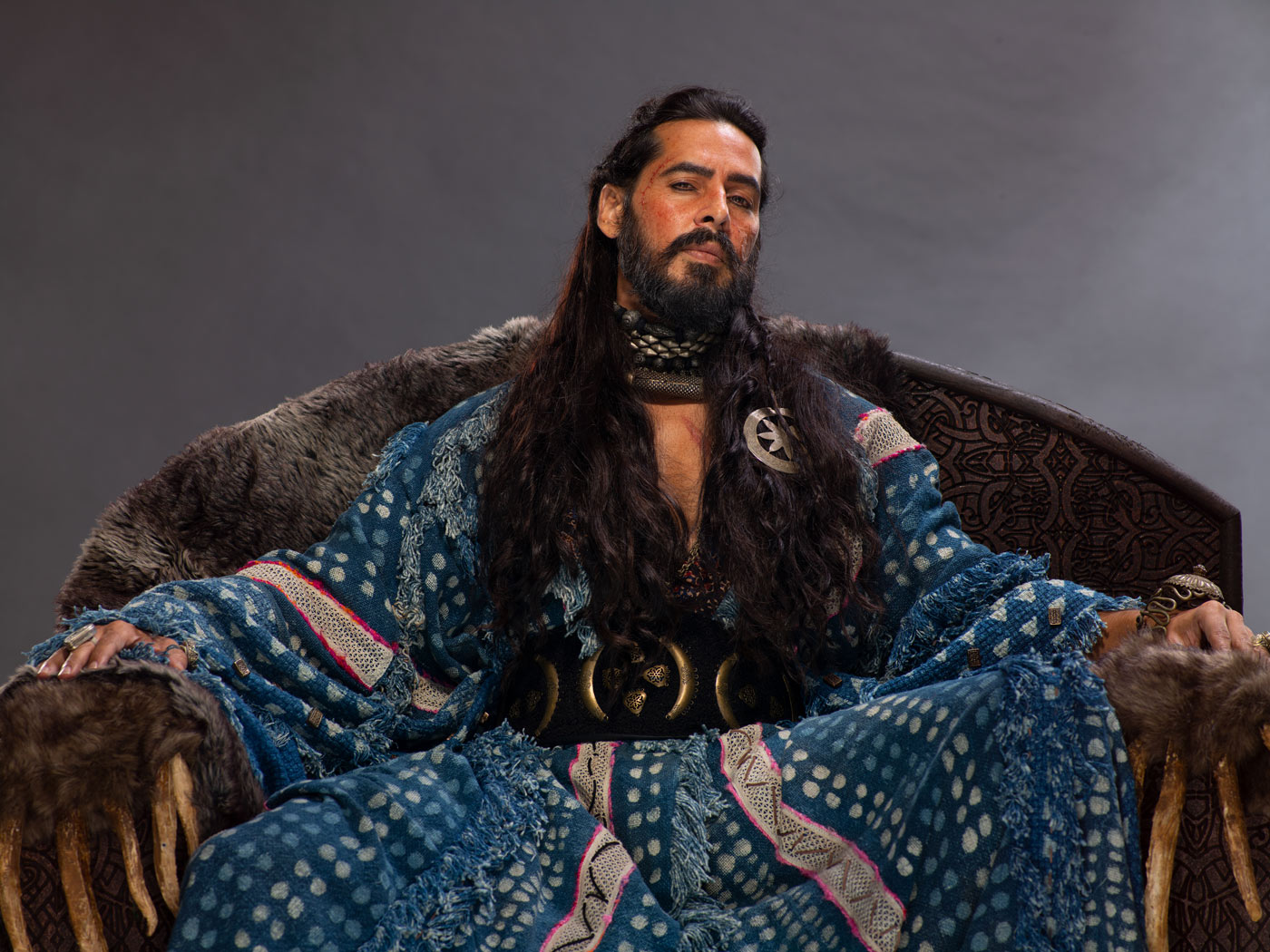 4. What does the future hold for you? Any directors on your wishlist? 
I don't want to rush into doing films. If I've been patient for so many years, it makes no sense to be impulsive now. People had written me off, so by that logic, I have nowhere else to go but up. But there are definitely directors I'd love to work with such as Sriram Raghavan, Amit Sharma, Raju Hirani, Anurag Kashyap to name a few. I'd like to keep experimenting too, for example, Helmet (a comedy film starring Aparshakti Khurana, Abhishek Banerjee, and Sharib Hashmi in lead roles) which I've co-produced will premiere on September 3, 2021, on Zee5. 
5. Did your mental health take a beating during your acting hiatus? How did you deal with it? 
After doing 15 movies and making a conscious decision to not do films is never a happy choice. You think you're doing everything right, but suddenly the offers coming your way are so mediocre. But it's a trap in itself because if you don't do those roles, there's the fear you might be out of sight and out of mind. What does one do? Go for those mediocre roles? I certainly couldn't. It was mentally taxing, but one needs to keep at it. I knew I had to say no to rubbish but I was still knocking on the doors of producers and directors telling them I'm still here, give me proper roles. There is no shame in that, it's part of my job. More importantly, I never lost hope. But I had to do odd jobs, make appearances, invest in businesses – I couldn't survive on love and fresh air after all. But all this while, my love for acting never went away. That was all the hope I needed. 
Photo: Rohan Shrestha