Netflix's latest Bollywood offering, Haseen Dillruba, is a whodunit that explores the changing flavour of love between a newly married small-town couple – from sweet beginnings to a bitter aftertaste and salty-sweet banter. Starring Taapsee Pannu, Vikrant Massey and Harshvardhan Rane, this is a story that fits multiple genres, and has characters that are multi-dimensional – all the contents of a good Bollywood masala film. 
In an interview with Zee Zest, Vikrant Massey and director Vinil Mathew share their thoughts on the film, including what attracted them to the story of Haseen Dillruba, working with Taapsee Pannu and Harshvardhan Rane, and the rise of opportunities with OTT. 
Edited excerpts: 
1. What drew you to the story of Haseen Dillruba, and what do you hope the viewers take away from the film? 
Vinil: The beauty and the complexity of the world created by Kanika [Dhillon], the writer of the film, is what attracted me. I like to explore human relationships and their dynamics, and here was a story that had it all; two flawed characters and their immense love for each other. 
Also, Haseen Dillruba offered me an opportunity to mix various genres into one film. You still can't figure whether it's a thriller or a comedy or a romantic film. That's something that hooked me on to it and I feel it will be worth the effort.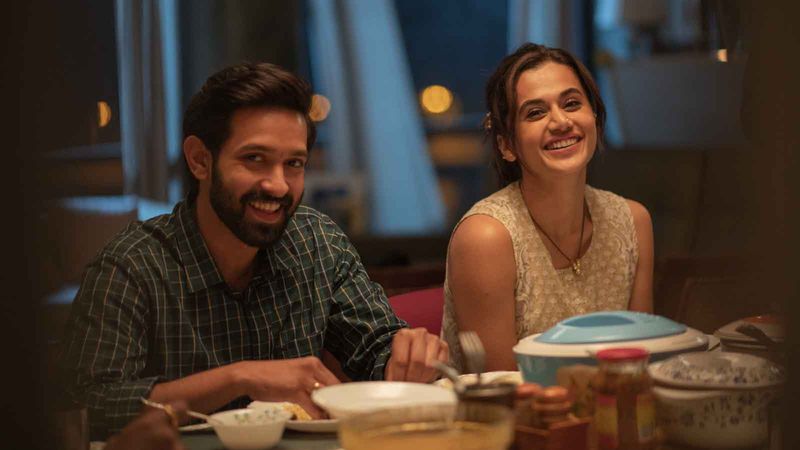 Vikrant: At the outset, it was the world that Kanika had presented to me. We get to read multiple scripts across genres but this was the first time I had read something like this. A love story set in a thriller. A crime drama set in a love story's premise. You can call it anything, that's the beauty of the script. 
The script promised me an opportunity to utilise my skill set in every way I can, and no one had, up until then, come to me with something like this. 
Since the past year, I was looking for a role that was different from the regular role of the guy-next-door that I was getting offered. And when this came along, I knew I was in safe hands. Kanika had written created an amazing world [in her story], I had worked with Vinil before, so all I had to do was just be there and do as I was told. 
2. How was the experience of working with Taapsee Pannu and Harshvardhan Rane? And what were your learnings from the film? 
Vikrant: Taapsee was a laugh riot, to begin with. She is full of life, jovial and her energy is infectious. As a co-actor, you get to learn so much from her. We are both opposites in our approach to acting. It is interesting to observe someone of her calibre –  one of the most successful actors in Bollywood today – in such close proximity.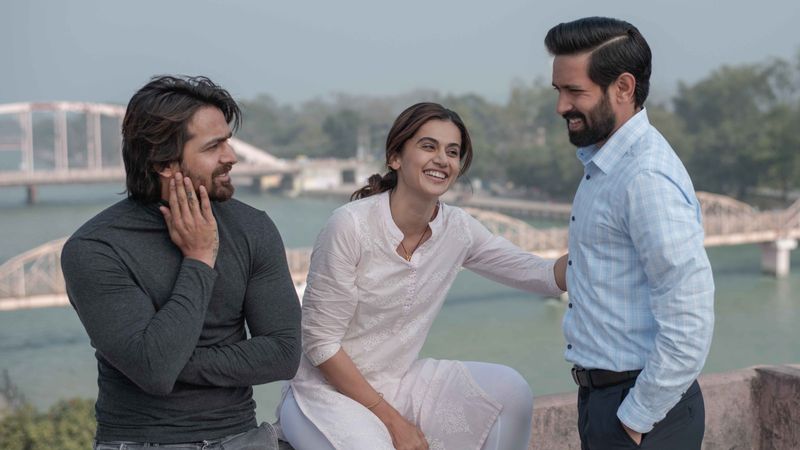 One of the few tricks of the trade I picked up from Taapsee is spontaneity. I am someone who spends a lot of time trying to break things down and understand better. But she is spontaneous, and that is something that I noticed even after watching the film. In some scenes where I felt I have done a decent job, I feel it is probably because of Taapsee, I had to respond to what she had done. 
Harsh is humble and ever-present person, and like Taapsee's says, he is just like clay, you can mould him the way you want. 
3. With OTT platforms and quality content gaining prominence, artists are now seeing a new version of stardom. What are your thoughts on this? 
Vinil: The emergence of OTT platforms has encouraged experimentation with story-telling both in content and form. I think that's a welcome sign because the theatrical platform used to be narrow, and it was so tough to make a film and then wait for its success. That is primarily driven by revenue generation. OTT and digital platforms give you more latitude in terms of chasing the story and content rather than thinking of revenues. It encourages you to create out of the box, and create edgier content. However, nothing can replace the theatrical experience because that remains an amazing way to watch and enjoy a film. As creators, we'd like to have both avenues open to us.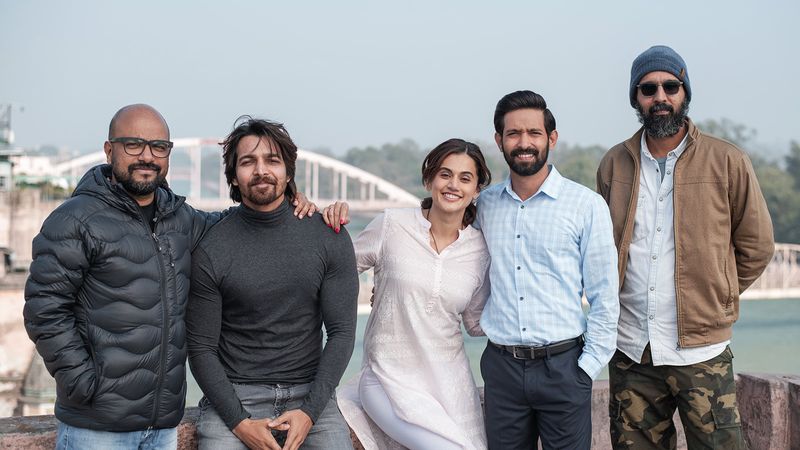 Vikrant: I think OTT has opened up an ocean of opportunities not just for actors but for anyone associated with the Indian film industry. There is so much regional content on OTT platforms today, which was not the case earlier. So, it is a great time to be a storyteller, technician, or an actor. If your priorities are set, and you're not worried about numbers, then you just go out there, showcase your skills and share your story with people. 
Then again, it is too nascent. I think we must just sit back and not draw any conclusions. As Vinil rightly said, watching anything in a theatre has been part of our culture. So, that will hold a distinct significance in comparison to what OTT culture is. But both can co-exist and even complement each other. 
4. From Shyam in Balika Vadhu to Alok in Chhapak and now, Rishu in Haseen Dillruba, we've seen you take on complex and diverse roles. Do you choose them or do they choose you? 
Vikrant: I think it is a mix of both. When I ventured from television into films, I wasn't in a position to choose. It was probably my persona or my body of work which they had seen on television that made them [casting directors, directors and producers] choose me for complex and diverse characters.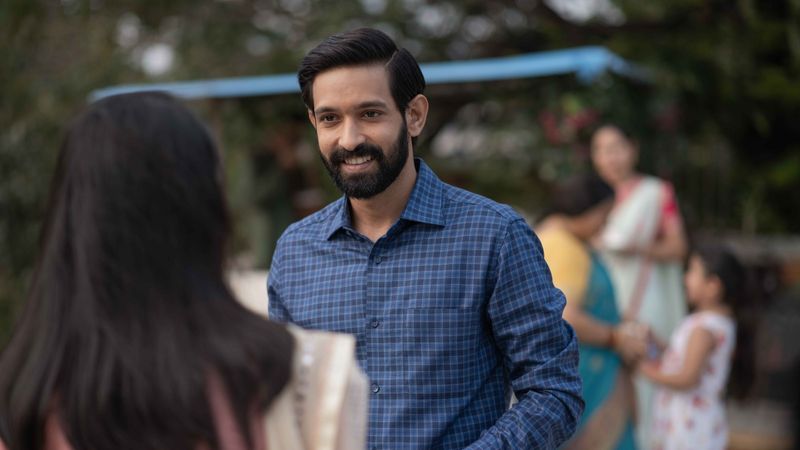 I was blessed in that case because if I had the choice, I would have chosen the same kind of roles. So, initially, these roles chose me, and now I am consciously choosing them because I like it that way. 
I like complex things. Life is complex, and so are human interpersonal relationships. I find it interesting; it keeps me alive, and in this ever-competitive world, it also gives me opportunities to keep reinventing myself and presenting myself in a new light. 
---
Photo: Netflix India