Filmmaker, producer, screenwriter, actor, singer and TV host, Farhan Akhtar makes a comeback with the highly anticipated feature film, Toofaan, now streaming on Amazon Prime. Akhtar opens up to Zee Zest about what drew him to the character of Ajju Bhai and how he worked on his fitness to play a boxer on screen.
Edited excerpts:
1. From Bhaag Milkha Bhaag to Toofaan, we've seen you moulding yourself, mind and body, according to the role. Why do you think it is so important to do so?
As an artiste, it is imperative to keep pushing the envelope, that makes our craft more exciting. You are always on the lookout for a role that not only inspires but also challenges you. The role of Aziz Ali demanded intense physical training combined with an extremely high emotional quotient.
I did not want to use any kind of prosthetics or padding; it was important to 'live' it. On one hand, we know it is just a job, but on the other, we constantly want to keep giving everything because this is an art and you want to do absolute justice to the best of your capabilities. And boxing in itself is a very demanding sport, unlike any other. I had to learn and internalise the discipline required for the sport within a span of 7-8 months.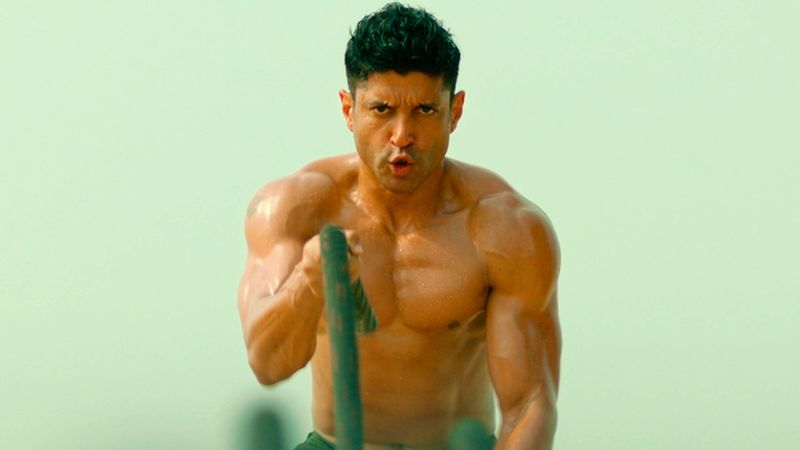 2. How did you achieve the boxer bod for Toofaan?
I trained for almost two years to get under the skin of the character. As I mentioned earlier, we were not training for a film, we were training to be a boxer. I had to completely trust my trainers and submit myself into this 'toofani' world. For Toofaan, I had to undergo two types of changes – bulk up and lean down. My calorie intake was monitored in both phases to ensure that I don't have any significant health impact that would affect me in the long run. I must have roughly spent about 5-6 months just to learn the basic techniques of boxing and then physically prepare myself. Mornings would go into the boxing sessions; thereafter I would have physio sessions in order to make sure my muscles were alright before commencing strength-building exercises in the evening.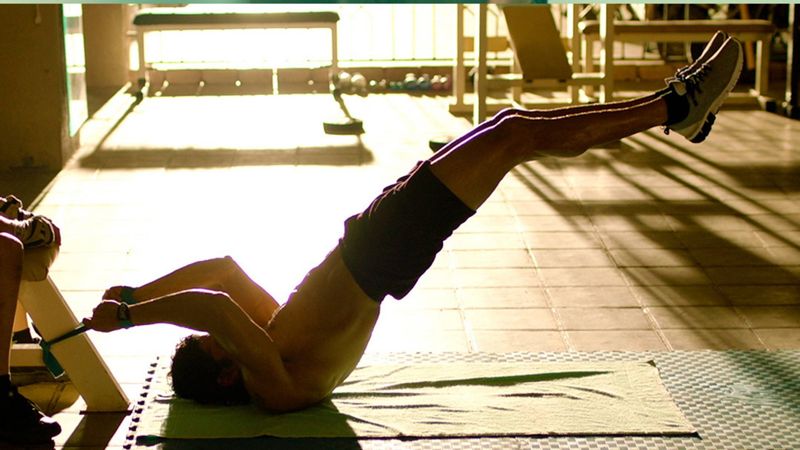 3. What drew you towards the role of Ajju Bhai? Which part of his journey resonates with yours?
The idea was conceptualised by me, but I would have never been able to pull this off without my incredible crew and the director's vision. I had immense faith in the ability of Rakeysh Omprakash Mehra to tell the story of Toofaan. It was truly a labour of love that I am quite proud of. With Ajju Bhai, I got to do the 'Bambaiya' slang which I haven't had a chance to do in any of my previous films. So, to play this character-who thinks he is very cool.
I wouldn't say his life resonates with mine, he and I come from very different backgrounds and circumstances. But one thing I do take away from him is that to achieve greatness in anything, one has to completely immerse into it.
4. Why is Toofaan 'a tale of hope, faith and inner strength fuelled by passion and perseverance'? 
Toofaan gave me this brilliant opportunity to push my limits, not just in terms of fitness, but also through the emotional rollercoaster that the story demands. A parallel can be drawn between my character's narrative and that of boxing – you start fresh, sometimes get beaten down, you get back up again and fight for glory!
Ajju Bhai's journey starts off from ground zero, where he is a street goon, but has dreams, unlike any other. He dedicates his life to hope, finds inspiration from Ananya and channels his entire self into achieving something that is much bigger than what he could have imagined. But none of this would have been possible had he not had the sheer strength and perseverance to pull through what life had in store for him. So yes, I definitely believe it is a story of passion and faith among all the things, and not just about boxing, the sport.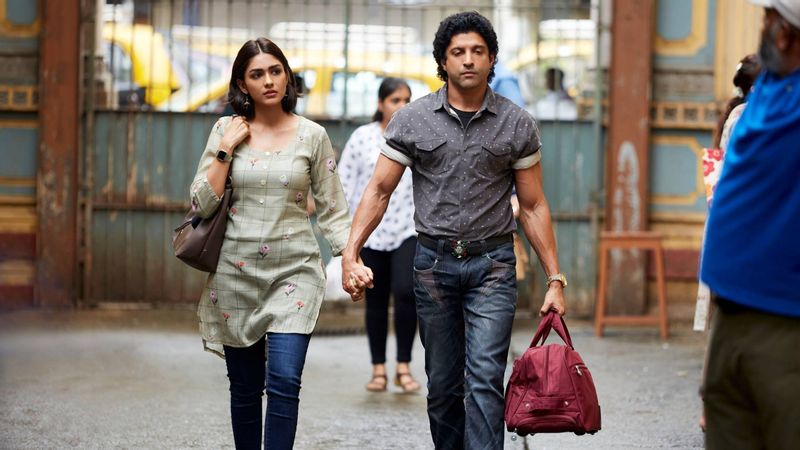 5. What are your thoughts on the new version of stardom that is driven by the content and is independent of numbers, thanks to OTT platforms?
I don't look at it from a star's angle. We, as artistes (actors, directors, and others as well), want to create a story that can be watched and enjoyed by as many people as possible. Be it in theatres, on television or even OTT. As long as there is a story worth telling, there is an audience for it and one can only hope the viewers enjoy the story for what it is.  
6. What are your thoughts on films releasing directly on OTT? 
Can't speak on behalf of others, although for me this was an amazing way to reach audiences of almost 240 countries and territories on the same day and date. I am very thankful to Amazon Prime Video for this. Given the situation that we are living in, OTT has been a boon for all to be able to showcase their work. If times were different, maybe these films would have been in theatres, for the magical experience that it gives. But unfortunately, we aren't and I am just glad that our story is still able to reach in places where possibly it wouldn't have, had it been a theatrical release.
As for the web shows, we at Excel Entertainment are hungry storytellers. Every story, every narrative has its own pace and strength. If we think a story fits a particular format, our aim is to do justice to it first, the medium is the second aspect to it. Streaming was an exciting new medium for us to be able to tell long-format stories that would have been difficult to fit the two-three hours durations.  
Professional boxer Neeraj Goyat on working with Farhan Akhtar in Toofaan
When I was flying to Mumbai to choreograph the fight sequences for Toofaan, I thought I had to do acting-wali boxing with an actor. But when I reached the set, I saw someone practising Speed Ball. I first thought it was a foreign boxer practising. Only when I looked closely, did I realise it was Farhan Akhtar. 
The 15-20 days that I spent with Farhan in Mumbai, I never felt I was boxing with an actor, he had already transformed into a boxer. His passion is amazing, he perfected every boxing technique including the difficult Speed Ball.
As far as Farhan's body is concerned, fitness coach Samir Jaura prepared him as an athlete. His training schedule was exactly how we boxers have.
---
Photo: Amazon Prime Video