Mrunal Thakur, Farhan Akhtar, and Paresh Rawal starrer, Toofaan, has recently released on Amazon Prime. Directed by Rakeysh Om Prakash Mehra, the film is a biopic of boxing champion Aziz Ali played by Akhtar aka Ajju Bhai. While Rawal plays the coach, Nana Prabhu, Thakur portrays the role of Dr Ananya, a source of motivation not just for Ajju, but for everyone around her. 
Mrunal Thakur, who first appeared in the popular TV series Kumkum Bhagya, in 2014, has been steadily been carving a niche for herself with riveting roles. She debuted in the film industry with the award-winning film, Love Sonia. She went on to appear in Bollywood hits such as Super 30, Batla House and Netflix horror anthology, Ghost Stories. After Toofaan, Thakur will soon be seen in another sports film – Jersey, a remake of the Telugu film by the same name.
In an exclusive interview with Zee Zest, Toofaan's leading lady gets candid about her role in the movie, and her personal life. Edited excerpts.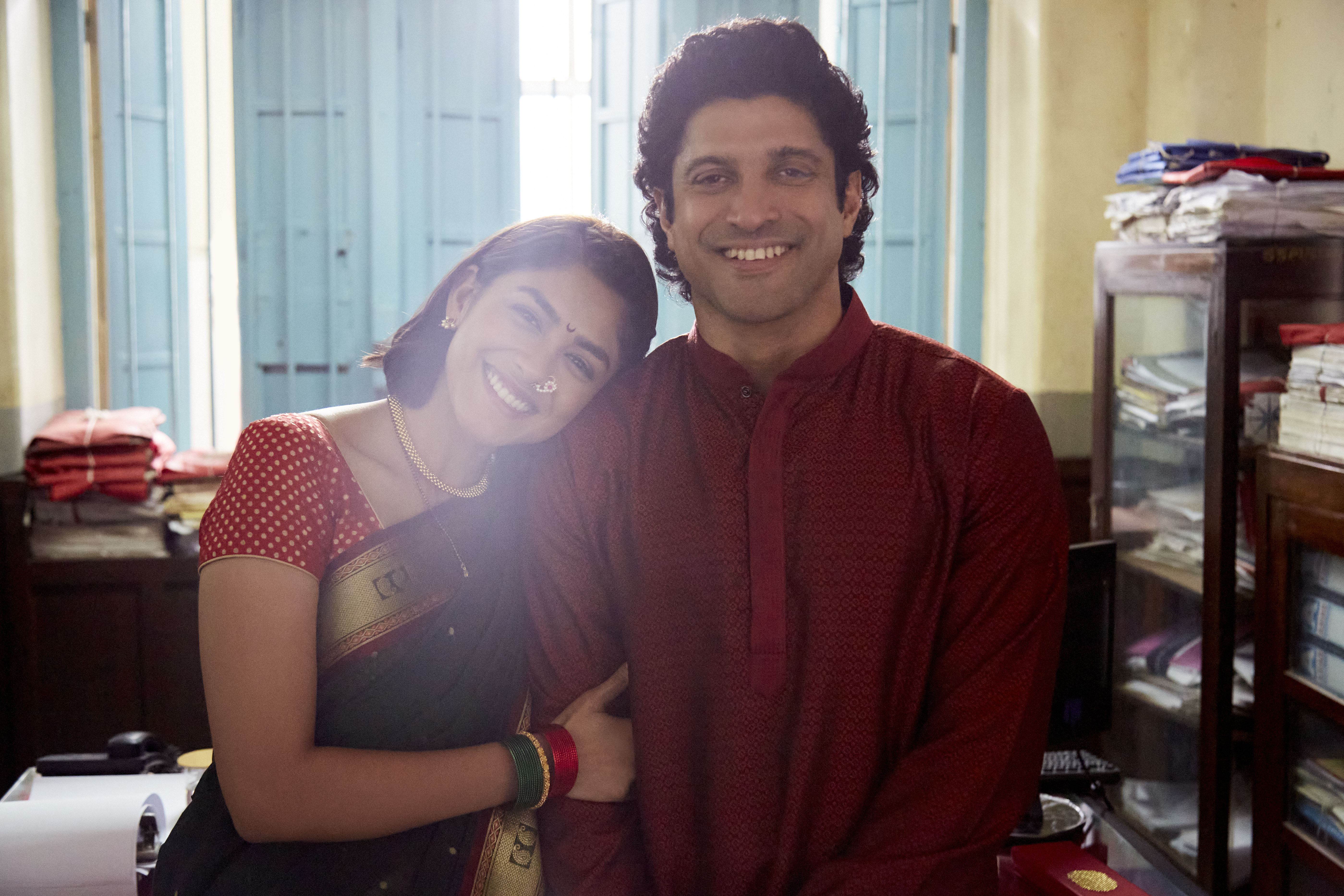 1. Tell us about Toofaan and your character in it?
When I jumped into this project, I didn't know much about boxing. But, as we started filming, I realised that getting into the ring, wearing the gloves, and the bouts are fascinating. I started learning MMA (Mixed Martial Arts) and was able to feel the rush. That's when I started enjoying boxing.
Toofaan is a riveting sports drama that depicts an inspirational story of a man that grows into his passion for boxing. The film with adrenaline-pumping moments promises to entertain and inspire the audience to believe in themselves. My character, Ananya, is a ray of hope and sunshine. She is one of the most courageous girls I have ever met. She has faced a lot of setbacks in her life but channelises them in a positive way, not just for Ajju, but for her as well. One of the reasons, she chooses to become a doctor is to cure and rid people of their pain. Although she resides in Shivaji Park, she decides to treat people in Dongri and Nagpada. Despite having the opportunity to study and work abroad, she chooses to stay in Mumbai. She is a catalyst who transforms Ajju Bhai to Aziz Ali (played by Farhan Akhtar). A stubborn, firm, and focused person, she believes that if Ajju's job is to break things, her's (Ananya's) is to fix them.
2. How close or far are you from your reel life character, Dr Ananya?
When I started shooting for Toofaan, there weren't many similarities other than the fact that both of us are Maharashtrians. But, by the time we finished filming, I realised that Ananya and Mrunal are similar in many ways. Both are courageous, and just like Ananya, Mrunal too has become decisive in life. 
I am thankful to the writer and director for creating such a powerful role, which is the soul of the film. I feel fortunate that at such an early stage in my career, Rakeysh sir not just offered me a film but a character that is going to be remembered forever. I want the audience to remember me as Ananya and not as Mrunal.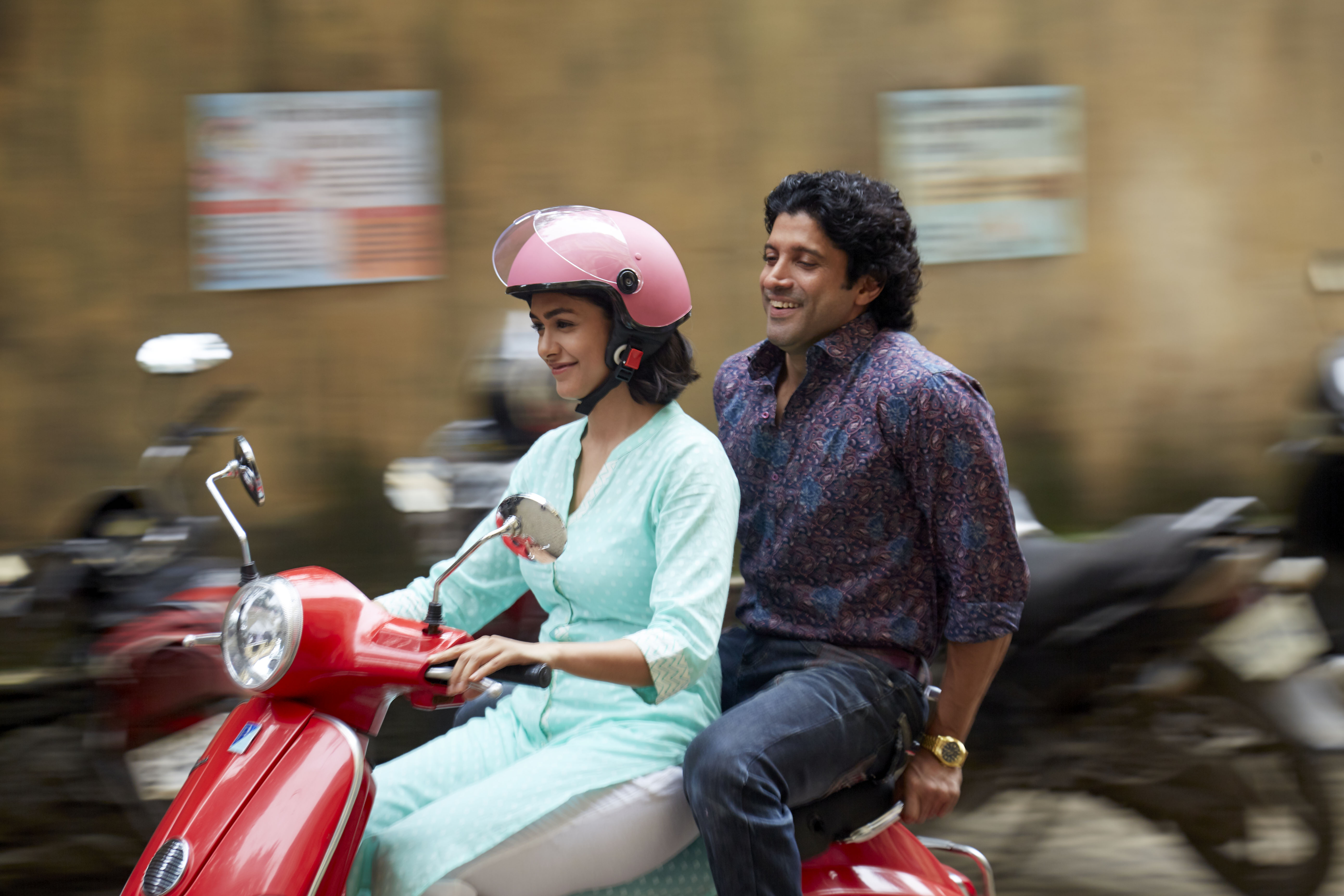 3. How was your experience of working with Farhan Akhtar? 
Let me put it this way; we didn't meet Farhan on the sets during the shoot. Who we met was boxer Aziz Ali or Ajju Bhai. Such is the level of dedication and passion he has put behind his character, just like he always puts behind every role he performs. Working with Farhan was a true delight not only because of the kind of person he is on the sets but also because of his professionalism. He always motivates everybody on the sets, and his desire for perfection and passion to live the role he is performing motivates everyone on the set and helps us emulate this desire and push for more.
4. How has the actor in you evolved and what have been the biggest takeaways in your career so far?
Throughout my career, I have been fortunate enough to have an opportunity to work on some of the most exciting projects. As an artiste, after some point, all you tend to think of when the director says 'action' is whether you are doing justice to the character and whether the audience will like your performance. Doing this movie has changed my attitude towards my performances and I can never go back to what I thought acting was all about. I am thankful to all my fans for all the love and support they have bestowed on me and I hope and believe that this journey will be amazing not just for me but also for all my fans.
5. What are the factors that help you zero in on a particular role or character, big or small?
No role is big or small; instead, what matters is its impact on the story. Be it Toofaan, Batla House or any of my previous roles, the characters have been beautifully written and added a new dimension to the storyline. Dr. Ananya Prabhu's character in Toofaan similarly is the movie's backbone, a great daughter, a doting wife and a qualified doctor. Getting into this particular character was never about the physicality, you needed to get into the skin of the character mentally and really feel it. I feel the film's storyline and the way its characters are written, play an extremely crucial role for any artiste to choose to be a part of the project.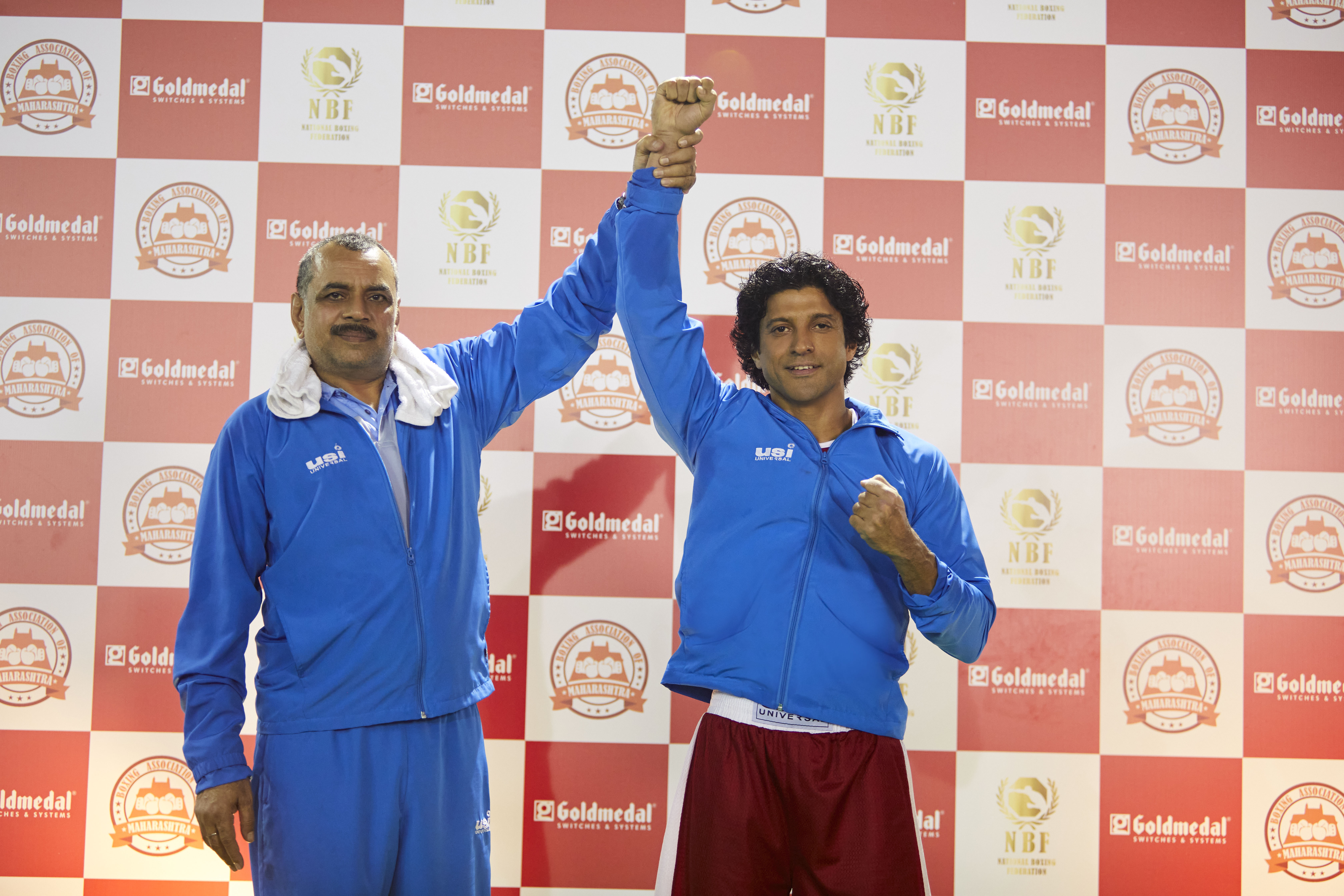 6. Was it a conscious decision to choose two sports movies Toofaan and Jersey back-to-back?
I was hungry to be a part of good films and play good roles. These films had real-life emotions. Every time I read the script of Toofaan, Ananya gave me palpitations, just like when I watched the original Telugu version of Jersey. The main challenge for me was to be a part of two sports films and still be different. I hope the audience enjoys both my characters and I hope that I make them laugh, cry, love, and more. 
7. A dream role or a project that you'd like to pursue?
I am fascinated by space, and I recently heard that there's a biopic being made on Kalpana Chawla. I am also a Marvel and DC fan and would love to play a superhero someday. I love to watch action movies as well.
Photo: Amazon Prime Video