There's something Rasika Dugal is never likely to be 'out of love' with -- being completely invested in every role she takes on. It's an attribute that seamlessly reflects in the fluidity that she brings to each character on screen - whether in ensemble dramas such as Delhi Crime, A Suitable Boy and Mirzapur, or Out of Love where she drives the narrative. 
Variety and versatility have been mainstays in the career of the Film and Television Institute of India (FTII) alumnus who has worked across the theatre, television, film and web series space, lending her own different strokes to the different shades of a woman.
In Out of Love, she convincingly essays Meera, a doctor, who is one half of a couple dealing with infidelity and its impact on their relationship and their child, while Mirzapur showcased Rasika as Beena Tripathi, a crime lord's conniving wife, who wears her sexuality on her sleeve.
In conversation with ZeeZest, Dugal shares her thoughts about being a part of season-based content, fielding great expectations, making it conventional to choose the unconventional, her favourite 'qissa' with the late Irrfan Khan, and whether she finds intimacy on screen intimidating.
Edited Excerpts:
1. After featuring in the second season of Mirzapur, you were recently seen in Out of Love - Season 2. What has the feedback been?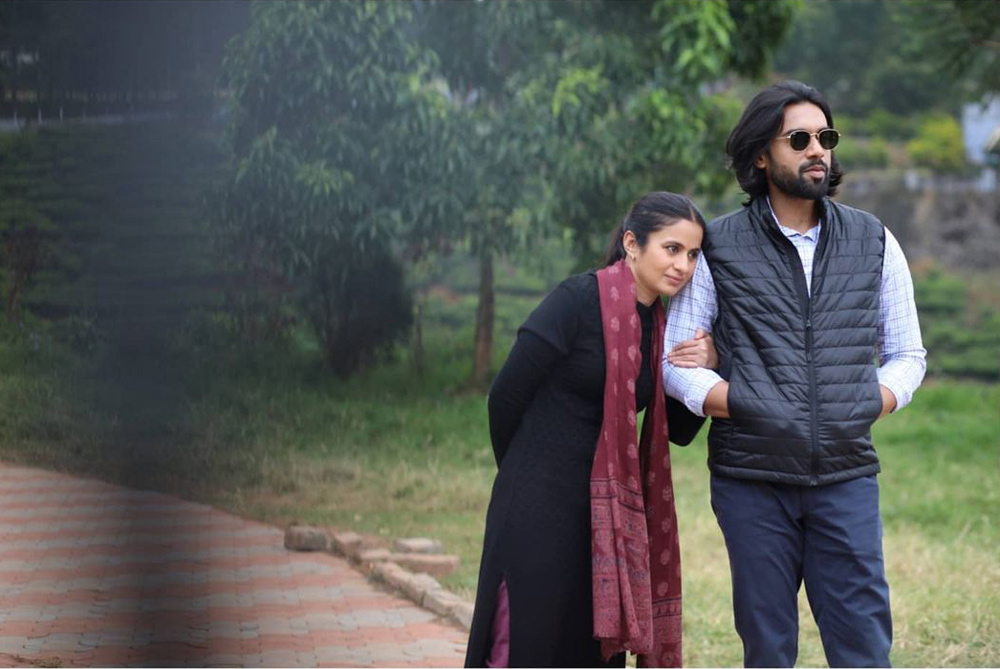 I find it very interesting to see how audiences react differently to shows. The Mirzapur audience is very quirky and curious, 'What's happening next? Who is going to die? When is season 3 coming?' They have a thrill quotient, whereas the Out of Love audience is emotionally invested. A lot of women have written to me saying they could relate to some parts of my character, Meera. That's always fascinating. And the Delhi Crime audience has a very sensitive and responsible citizen kind of response. For a character like Meera, there's complete empathy, even for her recklessness, which I felt very moved by.
2. What is it about the season system that makes it tricky for actors?
The tricky part comes for the writers, and my heart really goes out to them because typically, every season ends at a point where the stakes have been raised. To take that even further is, I think, is a difficult writing job. As an actor, I have found the journey very interesting, even though initially, I was nervous about it because of lack of experience. Normally, you play the character and then it's done. Then you watch it. But here, you watch yourself be another person, and then you're expected to revisit it with the consciousness of having watched it. So, I feel a little nervous that I have so much information. It's almost like you know this person, but you have to reimagine them.
When you start a new season, you realise the character has changed from the last time you met them. Beena Tripathi of Mirzapur is a new person. She was violated brutally at the end of Season 1, and so, based on that experience and more, she is a changed person. Similarly, with Meera. I always see Meera as somebody who never really had close friends, so she starts out Season 2 as someone who has changed that about herself. 
I feel that if you have had a good season, the audience is invested in you. In a way, your job is half done. Then they want to know what's happening with you.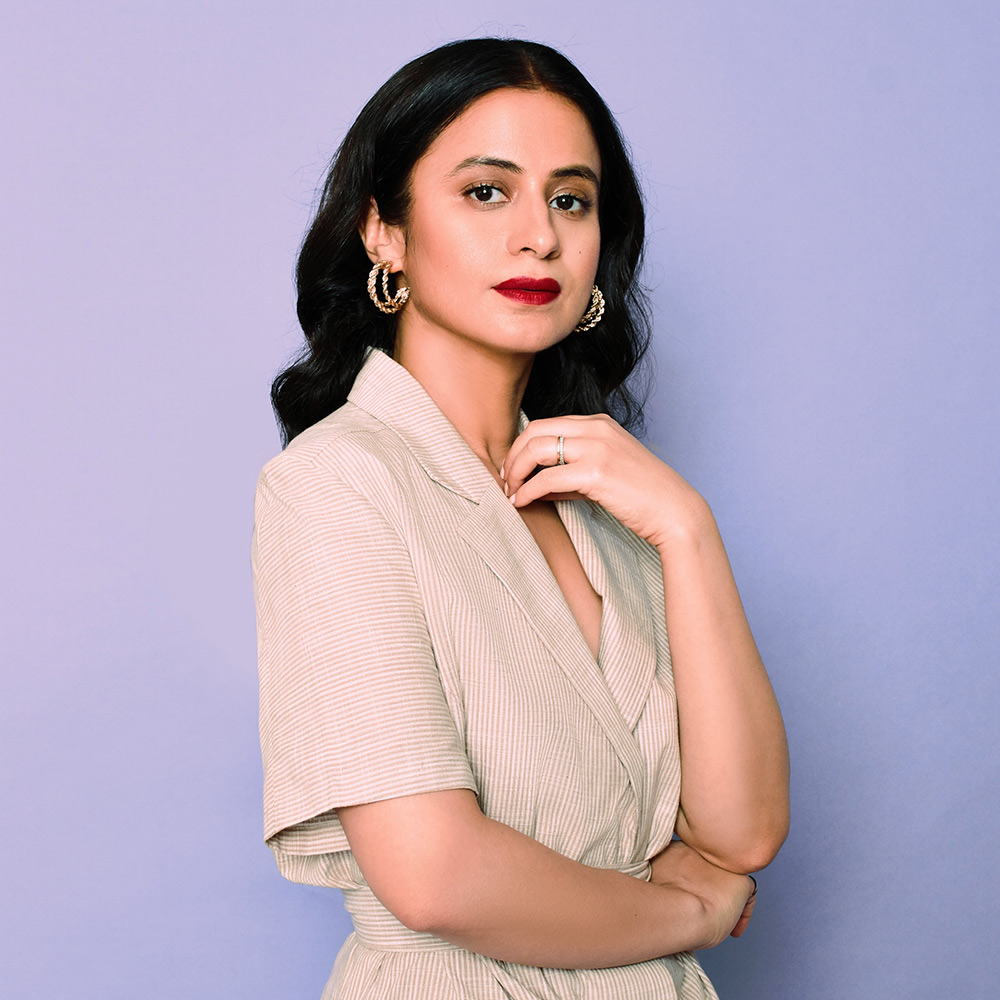 3. Does intimacy on screen intimidate you as an actor?
As long as it is aesthetically shot, it doesn't intimidate me. Until now, I have not worked with an intimacy director, but the sets that I have worked on, and the directors I have worked with, have allowed long conversations about the scenes before we have shot it. And if I have needed any kind of information into the detail of how exactly the shot is going to look, and if I wanted to look at what has been shot just to be comfortable, all of that was complied with, without making me feel uncomfortable.  But I think the idea of intimacy directors is a concept we should also adopt. I have heard that there are a few intimacy directors in Mumbai, but I am yet to work with one so far.
4. Over time, the audience has started associating quality with your presence in a project. Are the expectations unnerving?
Not yet. It is heart-warming, but I don't take the pressure of it. I think all my pressure is reserved for while I am shooting. There are a million ways to play any single moment on a shoot, and how you choose to play it is a difficult decision to make. I always wonder whether the director and I have made the right choice for that moment or not. Even if I am confident about the director, I always wonder if I have given enough options or not, rehearsed enough or not, or if I could have done it differently. So, how the story will eventually turn out and how it will be received, is something I have no mind space for, and absolutely no control over once I am done shooting. 
5. Your roles are marked by variety and are deeply complex. Do you choose them or do they choose you?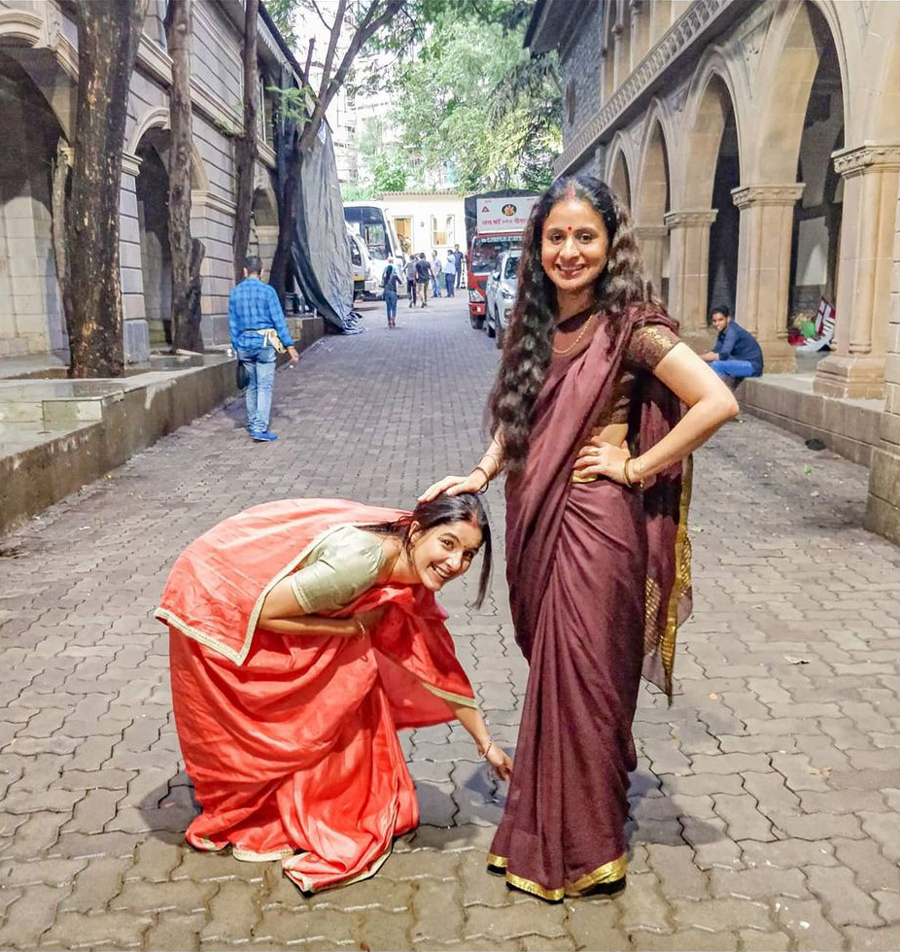 I'd love to say I choose them, but I think they choose me (laughs). I'd love to take credit for my choices, but I don't think I can because at one point when I didn't have so much work -- for example, Qissa -- it was the only thing that I had at that time. I knew it was a beautiful script, but if I had five more scripts, I don't know what choice I would have made. But increasingly now that I have a choice, I find saying no to a project difficult because I am always wondering if I am making the right choice or not. The one thing that has become important to me, and I try to stay true to, is that I try to see if the director and co-actors are people I want to collaborate with creatively. And it doesn't mean whether they are well-known or not. 
It can be a script or a story in which I have a smaller part, but if I feel this would be a better creative collaboration than in which I have a bigger part, I would probably do the smaller one. At this stage, I want to give more and more to roles because otherwise, it's not an interesting job anymore. 
7. Talking of Qissa, can you share your favourite memory with the late Irrfan Khan?
There are many, but there's a very special one. It was a moment where Irrfan and director Anup Singh introduced me to the possibilities of performance. We were shooting the second last scene of the film, and till then every scene we had shot for Qissa was special. I felt this one should be magical and impactful. But when we shot this scene, I didn't feel anything. I was disappointed and went to Anup like a helpless child, but he didn't have time. Then I went to Irrfan and he shrugged his shoulders to express that it happens and that I need to deal with it.
A few days later, Anup called me on a day off. He asked me to reshoot the scene. He tweaked the choreography a bit, and Irrfan held my hand before 'action'. We did eight takes which were magical. And till today I will not forget that experience, because no amount of rehearsal could have replaced the experience I had between action and cut. 
8. The year 2020, which brought on an unprecedented situation, was fruitful for you work-wise. How do you look back?
With a lot of gratitude. But I feel a lot of guilt also. As human beings, you tend to feel, 'What can I do to make life better for people who are not having a good time?' Sometimes you don't know how to reach out, sometimes you do it in ways that you wonder are enough or not. And those are some of the questions we have asked ourselves in the past few months. I am very grateful for what I have, but I have also thought about how I can help or contribute successfully to changing something around. 
9. In the past year, we also saw you upping your social media game!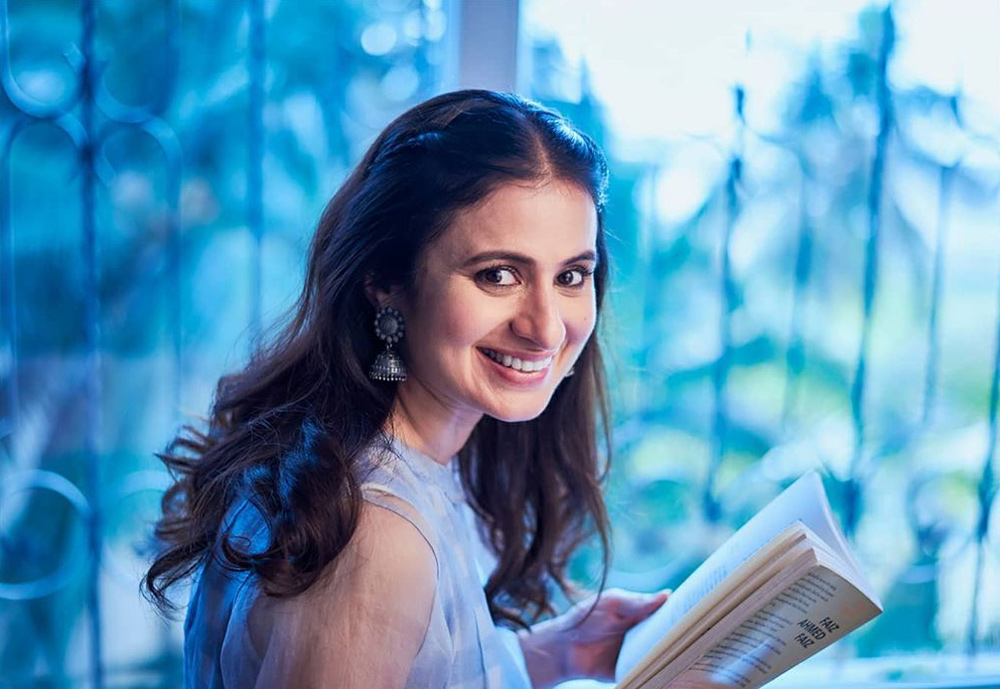 It has become a very important part of being a public figure. But I think I have also personally started enjoying some bits of it. It was new and strange to me, and I was still trying to get comfortable. I used to feel that people are always so well turned out on Instagram and I always have to have a good picture for it, and that's why I would feel daunted by it. But I have realised now that there is room for you to be yourself, and people will relate to it and be kind about it. 
10. In the past months, we have heard a lot of discussion around 'outsiders' in the industry. How has your experience been?
I have been fortunate to largely work with people, who I have been creatively aligned with. That's why those projects have been beautiful experiences for me. I have worked with some of the most sensitive directors and best actors that our country has. The experiences that didn't work out well were those where I didn't feel the project asked of me what I expected. 
When I was graduating from FTII, all of us were asked to give feedback to one another. Somebody said, 'Rasika is very hardworking, she is a great actor, she is dedicated and one of the best students in the class, but she constantly needs people to encourage her, and Mumbai mein aisa nahi hoga. When she goes out, she might have trouble because people will put her down instead of encouraging her'. 
But, looking back at my career, there have been so many people who have been so kind and encouraging.
11. You did shows like Powder, Permanent Roommates and Humorously Yours way before this kind of content became a trend. How has entertainment changed? 
When I did them, I didn't know I was doing anything different. It's just that the scripts seemed very different. Powder was phenomenally written. As for Permanent Roommates, I was impressed with the kind of fresh work The Viral Fever was doing. It was very slice-of-life and had a different voice. Back then, I had no idea that streaming content would become so popular that it was actually going to change my life as an actor, and that of many people in the industry. 
RAPID FIRE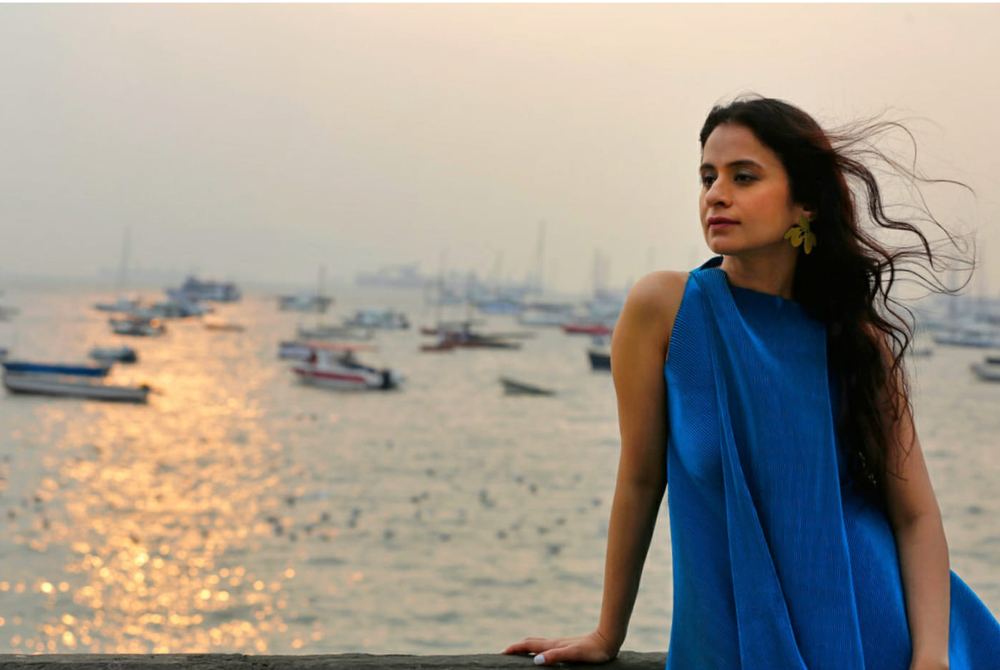 Three words that describe you best?
Instinctive, sleepy and confused.
A new thing you've learnt in the lockdown?
To exercise no matter what happens.
A role you are itching to do?
I want to play the lead in a biopic!
Anyone in mind?
Amrita Pritam
One thing you cook the most in the kitchen?
Stir-fried vegetables
Gymming or Yoga?
Yoga
Do you have a nickname?
People in FTII used to call me Raso because they felt my name was not Punjabi enough. And my friends in Sophia used to call me Saddu because that was short for Sardar.
Photo: Team Rasika Dugal