Vidya Balan and Vidya Vincent, the righteous forest officer that the National Award-winning actor plays in her latest film Sherni, may be different from each other, but look closer and you will find parallels. They make space for themselves in a male-dominated space, remain undeterred by challenges, know their strengths, do what they believe in and let their work speak for themselves. Nothing or nobody screams out loud in Sherni either. Yet, there is a roar!  
From playing a radio jockey in Tumhari Sulu to a scientist in Mission Mangal, a mathematician in Shakuntala Devi and now a forest officer in Sherni, Vidya's unconventional choice of projects in recent times have further cemented her space in the Hindi film industry as an artiste who wants to not just entertain, but inspire and reflect the changing reality and place of women in Indian society. 
In conversation with Zee Zest, Vidya Balan talks about how her choices impact her personally, the battles she picks, and the only thing that she dreads doing on screen. 
Excerpts:
1. What were your expectations from playing an understated role and working with Amit Masurkar inSherni?  
When I took on this role, what excited me most is that it is not just a story set in the jungle. Director Amit Masurkar has an unusual world view and he is unapologetic about it. Look at his choice of subject and the way he chooses to tell a story... It has got its own pace. He doesn't come under pressure to adhere to a certain type of storytelling, and that is refreshing. 
As an actor, the character of Vidya Vincent is so subtle, and yet so nuanced and understated that it was tough for me. I was constantly hoping that I was living out his vision, because it is difficult to judge a performance such as this. But I am happy that he is happy, and that I am receiving so much love for it. People are writing long messages to me about the man-animal conflict; and women are telling me about the times they felt like Vidya Vincent at their workplace -- where they felt the anger but weren't able to express it.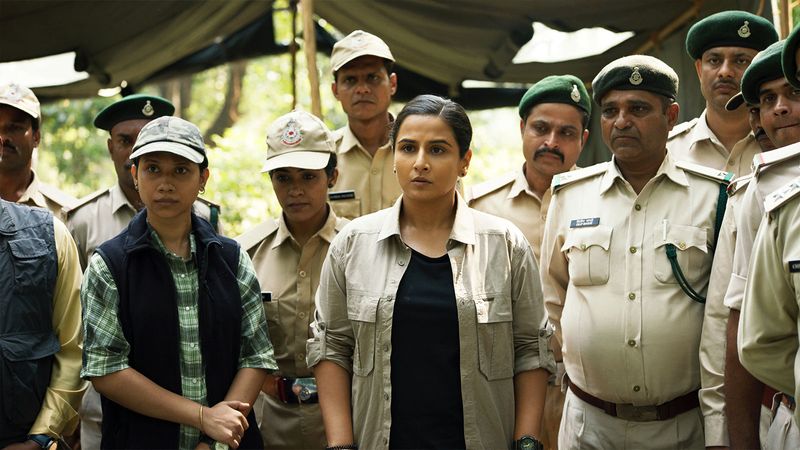 2. Apart from the man-animal conflict, the film touches upon the man-woman conflict. What is your personal takeaway from this project? 
That is very difficult to say because it's not any one thing. What has changed is my relationship with nature. I think I can now claim to have a relationship with nature. Previously, I was a little indifferent because I am a city-bred girl. Of course, I like the mountains, the seas, the oceans and the forests, but I would always be intimidated by being amidst nature. Especially in the forests because I always felt threatened by the unknown... the animal. But I think that has changed with this film. 
As for the man-woman conflict, it is all around us. But the good thing is that we are having the right kind of conversations, which is bringing about awareness. And awareness is the first step to change. Things are changing, but it is going to take a very long time for them to completely equalise. 
There are men who now check themselves before they say something that might sound sexist or there are some evolved men who are comfortable about being at par with women. But we need to get rid of the deep-seated conditioning about a man-woman relationship. It won't happen overnight of course, but the good thing is that we have started calling it out. 
3. Interestingly, Vidya Vincent is a Malayali Catholic, a rare representation in Bollywood, and it comes without the usual trappings. 
Oh yes, that was amazing because I am a Palakkad Iyer, they call us Tam-Brahms (Tamil Brahmins), and we speak Tamil with a lot of Malayalam. Although my Malayalam is not strong, I knew enough to use it in some places in the film. It is interesting to see people on screen that you have not seen much before. India is such a diverse country that I would often wonder why. The beauty is that Vidya Vincent being a Malayali Catholic does not impact her story in any way. Religion is irrelevant here. And I liked how he (Masurkar) did not make a big deal about it at all. My mom and the few Malayali friends that I have were thrilled that I spoke in Malayalam.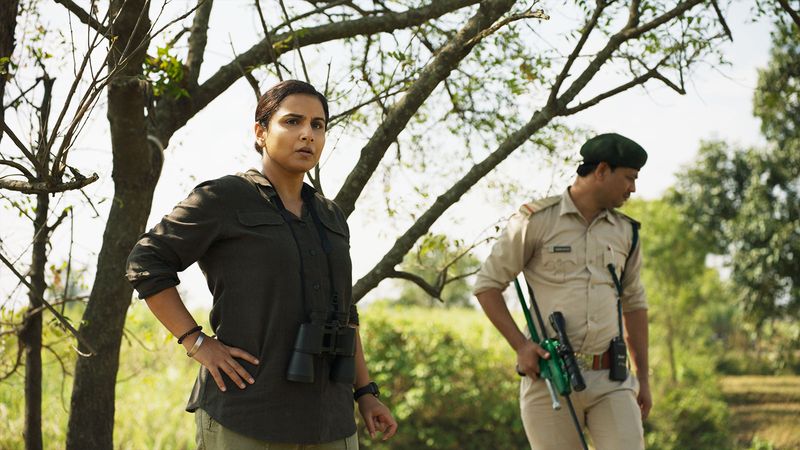 4. In the film, actor Neeraj Kabi says, "Learn to pick your battles". Is it something you apply in real life? 
Yes. Because sometimes in life things seem inconsequential, and you don't want to waste energy. Action makes the point loud and clear. Sometimes in life we realise that People can say whatever they want and you may still end up doing what you want to do. So yes, pick your battles, and sometimes if you are in the mood to fight, that is  fine, too. 
5. It's easy to bracket your films as 'women-oriented'. On the outset each role may look the same, yet it carries many different layers.  
When people use the term women-centric films, I feel it is okay as at this point because it is still not the norm. There are not as many women-centric films as there are male-centric films. Someday, and soon, the need to distinguish it will become redundant. But until then, it's okay, just for people to know. Our (women's) stories are as much human as the male-centric films. Sometimes I do believe our films are more nuanced, and that there's a lot more happening in this space than your regular film with a male hero. And I mean this with no disrespect, but I think it's there for everyone to see because as women, we have to work doubly hard to get the attention, to grab eyeballs, and to prove our mettle. But I do think what is happening in the so-called 'female-centric' space is far more exciting, because we have not reached a formula. (And thank God for that!)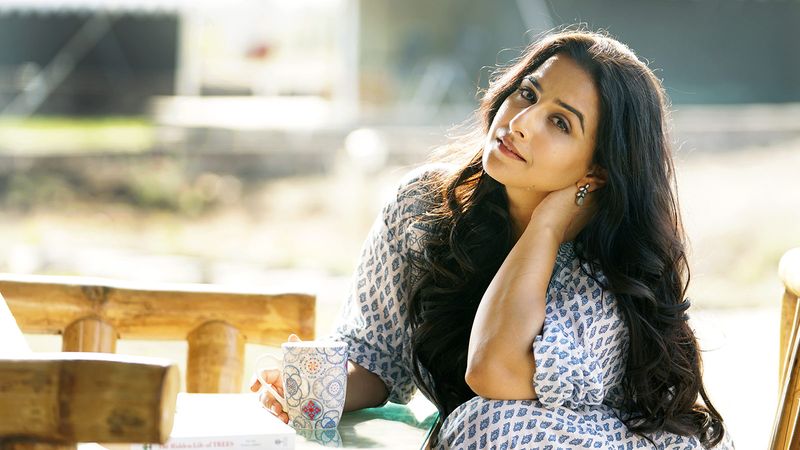 6. Do the roles you play on screen have a residual effect on you as a person? 
Of course, most definitely. If they didn't impact me, it would be a pointless exercise. It's like knowing another person, living in that person's head, and therefore, figuring out how that person would feel in different situations, their worldview or stand on things. Every person you know impacts you - some in deeper ways, some not. Like I said, Sherni has definitely altered my relationship with nature and my understanding of conservation. I had learnt about it in school, read articles about global warming and watched documentaries. But the way this film has changed me, I think little else has. 
This was an experience of being present in nature. And I think that's what nature teaches you -- to be present, fully. In this film, I was tuned into nature. 
I was listening to the sounds of the birds and animals, the rustling of the leaves, the crackling of the dry leaves under my feet. I was feeling the silence and the gentle breeze, the change in smell. I remember the refreshing whiff of the junglee tulsi. There was no mind space to do anything else. That we managed to make the film is a big thing. Nature can be very distracting, because it is so calming that it can disconnect you from the rest of the world. Thankfully, we made our film and I think we managed to make a good one. 
---
Rapid Fire:  
1. Do you prefer being a change-seeker or change-maker? 
Change-seeker. Because when you seek is when you make it. 
2. The role closest to the real Vidya Balan? 
Oh my God, that's not fair (laughs). But I think Sulu from Tumhari Sulu. 
3. One thing you dread doing for the screen?
Dancing! 
4. A mantra you follow in everyday life? 
Let go. Let Grow. Let God. 
5. One bad habit that you would like to give up? 
I'd like to internalise stress less (laughs).
---
---
Photo: Vidya Balan and Amazon Prime Video