Oscar award-winning actor Kate Winslet returns to HBO with a series titled Mare of Easttown starring as Mare Sheehan, a detective whose life is crumbling as she investigates a murder in her own town and is forced to confront her past expectations while living in the close-knit community, one she grew up in. Winslet, 45, who has been nominated for seven Academy Awards, winning once in 2009 for her role in The Reader is once again winning rave reviews for her realistic portrayal in the slow-burn thriller, also touted as one of Winslet's greatest works. 
In an exclusive interview, she talks about her role, preparing for it, and once again, her weight. Edited excerpts.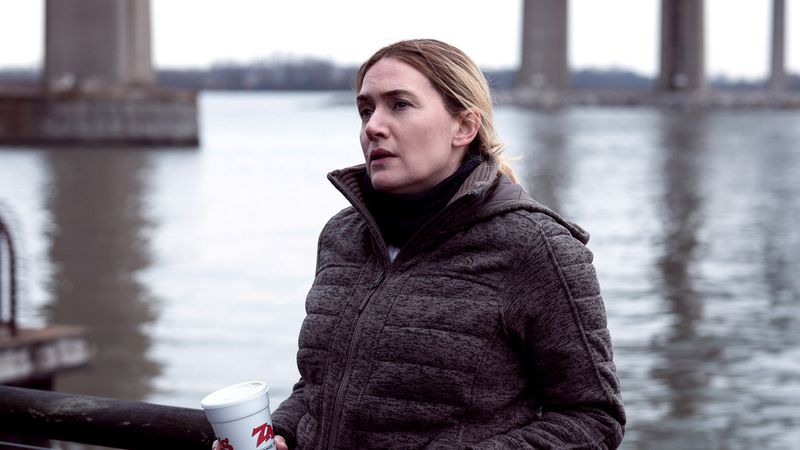 1. How did you transition from playing a palaeontologist in Ammonite to being Mare Sheehan because they are so different and you make it look so effortless?
It was like one of the biggest challenges I think I've ever been slapped with. And Mare Sheehan is nothing like me. So that's pretty scary in a great way if you're an actor who likes to feel terrified and exposed. I had never done anything like this, so was excited to read something that just gripped me right away. I got the sense of not just who she was, but the world that she lives in, where she comes from, the sense of community, being so entrenched in a society that you sort of forget who you are from time to time. The sense of responsibility that Mare Sheehan carries -- for reasons to do with her backstory -- really, really intrigued me. But the story has such a heart and it's rooted in so much truth, and it really resonated with me. I was excited to work with HBO again, having done Mildred Pierce with them back in 2010. And I wanted to be part of an ensemble. There's nothing more luxurious for an actor to spend time in the company of other wonderful actors. And I knew with the strength of the script that HBO would really cast up those supporting roles, which they did. So, I was very excited by all of it. It came at the perfect time in many ways for me where I was looking for something that was going to consume me as much as this would and it certainly did. I feel very lucky that it came along.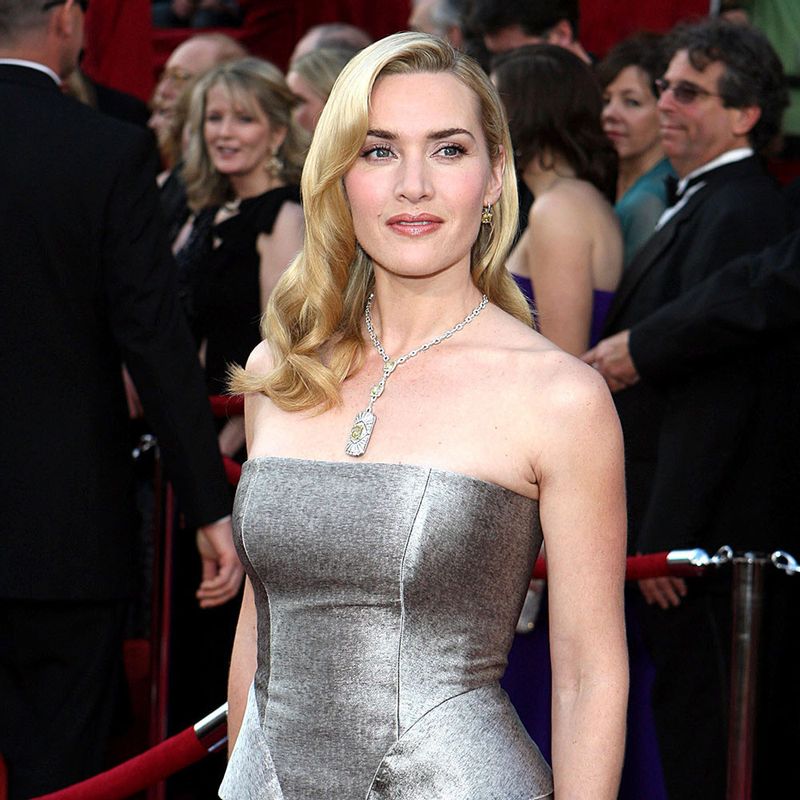 2. Do you relate to Mare Sheehan in some ways?
This character, in many ways, felt a million miles away from me, which she is, in terms of the job that she does. I could never do the job that Mare does. I could never be a detective. I don't think I have the mental stamina that is required. I have stamina, but in a different way. But I think the one thing I did feel I had in common with Mare that I quite honestly was able to lean on a lot was that real sense of family and how much it means to her to hold that together at all costs. And to be able to admit to herself from time to time that she has failed in a lot of areas and tries desperately to correct those errors and to hold everyone as close to her as she can, even if she's a difficult person to live with. Despite that, it is her love for her family that grounds her and drives her in life, and is her number one priority. That was something that I was able to connect with, in the midst of all the other things that were so far away and so far removed from myself. Not to mention the Delco dialect, learning it drove me mad, as did learning how to be a detective, the real nuts and bolts, the detail of the job. I didn't want to just show up on the day, so I spent several months working with the Easttown Police Department, as well as Marple Township Police Department and they were all amazing. It had a great woman named Christine Bleiler, who is a female sergeant detective, and was incredible and very supportive and was on set with us a lot. That was a very long-winded way of answering your question, as you can see, I have a lot to say about playing Mare.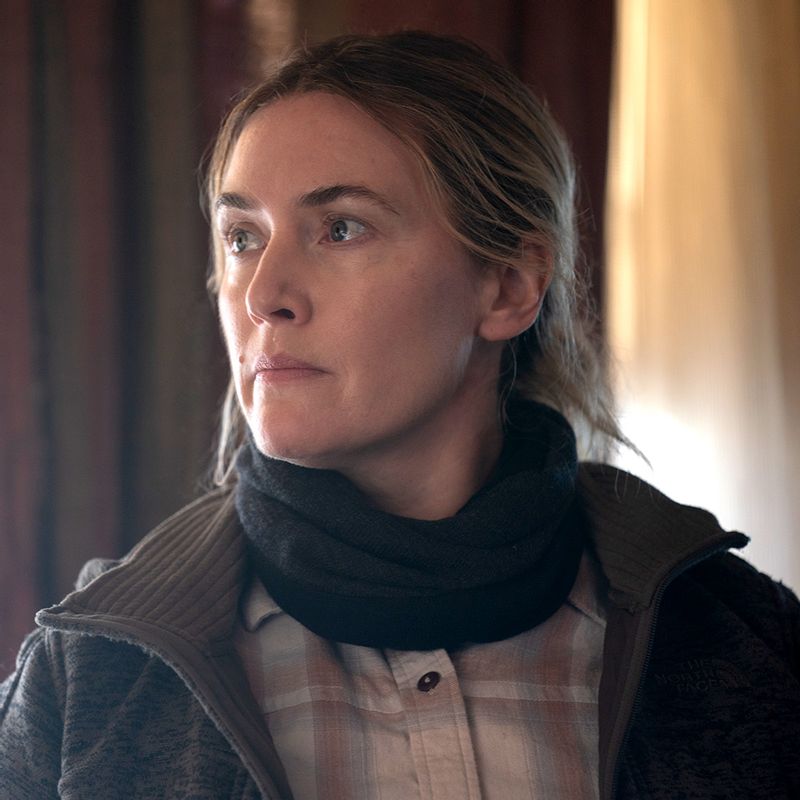 3. What was it like to shoot in a small town like Kensington?
It was a real dilemma for me. Not knowing this world at all. Well, where can you find those things? TV shows. I watched a lot of real crime drama and a lot of YouTube footage. Particularly of the opioid district, Kensington, because I spent some time working with the real police department in blacked-out vehicles driving around those areas in order to learn. But we really wanted to capture the essence of what it's like to be a detective, you know, from that town. It's a place that really exists. The people there were just wonderful and so incredibly helpful with everything we had to do. And if something ever felt fake or phoney, we would say, "Tell us, please tell us right away." So, Bleiler, would come up to me and say, "That's what they do on TV. Don't do that. No, that doesn't work." And she would correct us and I would love it so much. She said, "Sometimes it can be messy. Things go wrong, allow for that. Don't worry if it isn't perfect, exactly perfect all the time." I'd get so obsessed with putting the handcuffs on correctly. And she would say, " Sometimes one of them falls off and you're like, 'Oh, shoot, I've got to do that again on the way to the back of the car.'" That's how I worked through,  observing real people working with real people. That was what I did more than anything else.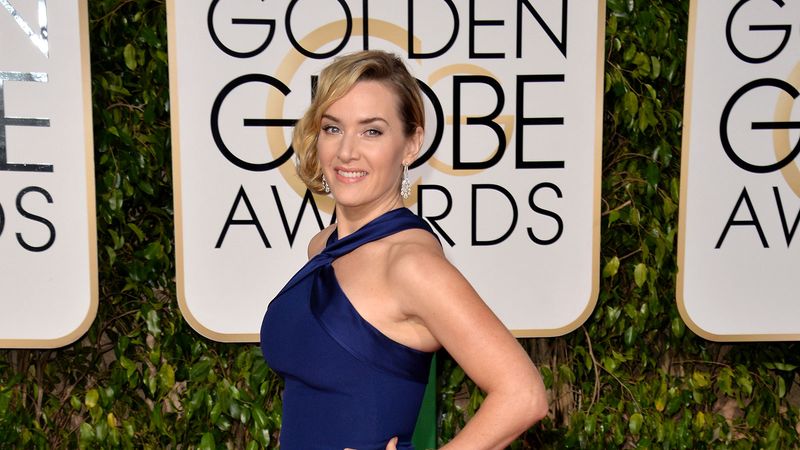 4. How do you deal with the fear and the competition that your industry brings?*
So, the way that I think I deal with fear is just to really try and honestly face it and do the work. It doesn't matter how long I've been doing this job; you just can't ever rest on your laurels. My dad has said to me my whole life, "You're only as good as your last gig, babe." And I really believe that to this day. Plus, we live in a world now where there are so many incredible actresses and it's so exciting to see this. It does mean that we all have to contribute. We've all got to stay in the game. We have got to work hard. We have got to deliver on integrity every time. And I still really feel that. No matter how much experience I've had maintaining that sort of high standard of work ethic and integrity, it is really important to me because I think audiences can tell. I think they can tell if you're lazy or you haven't quite learnt your lines properly and you're skirting over the top of it. I think audiences need to be respected because, if it weren't for them, then none of us would have a job. And being part of Mare of Easttown hammered that into me. When it's television, you're going right into somebody's home and entertaining them in their room, you have to honour that place and you have to deliver; especially when you're working with people like Brad and Craig, these great artists who bring so much commitment and so much colour. And so, I just try and work hard. I try and work through the fear.
5. What do awards mean to you?*
It's about validation; it's about the acknowledgement of hard work. Acting for me is something that I love next after my children and my husband. It means so much to me; going to work, making a film and playing a character costs me a heck of a lot emotionally, so an award is an acknowledgement of that hard work.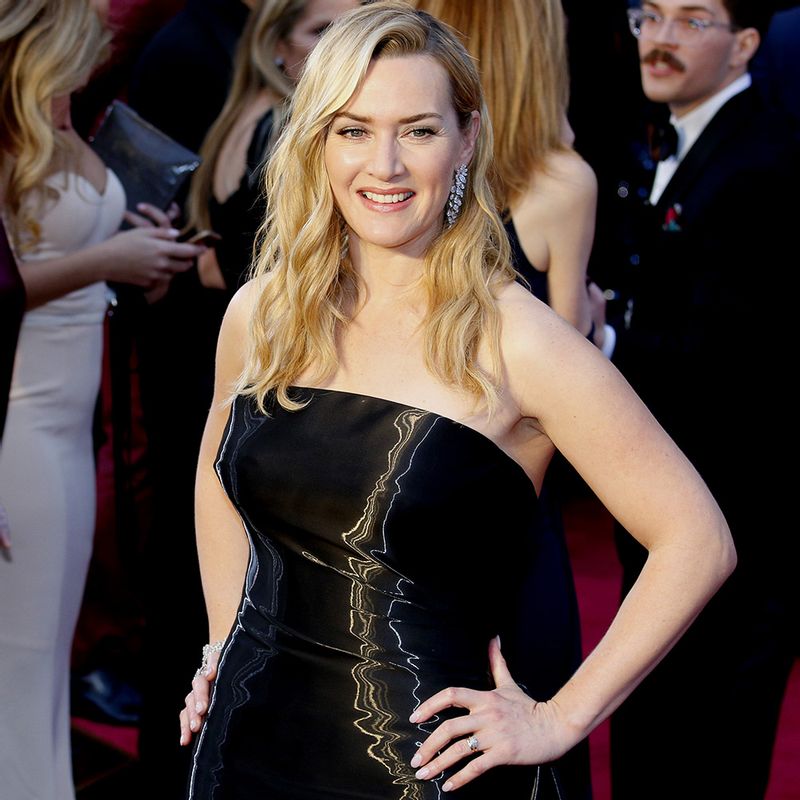 6. Even after Titanic, you were labelled as fat. There has been a discussion about your weight in Mare of Easttown again. Have you come to terms with that?*
The media wrote about it, but honestly, I don't pay attention to that and I don't read it. I have been able to find my place and I'm comfortable with it. If I read what was written about my weight then my perception of myself would start to shift and change. It's like being bullied in school all over again and your security and confidence levels are affected. You question who you are and that's what it feels like when you are talked about, scrutinised and judged in the public eye. In my early twenties, I did have a little bit of a rough ride coming into the industry and that was really hard because I would read and hear things about me that were just so untrue. I am only human and it's hurtful. So, it is best not to read what is written about you I am just who I am and I feel very comfortable in that place. 
Also when you have children, it just changes everything; when you've gone through childbirth, the idea of being self-conscious is just obliterated in that labour delivery ward. It's gone, it's like a goodbye to all comprehension of my physical being. Happiness does come from within and as I grow older, I get more and more comfortable in my skin, but I still have all the marks and scars of imperfection, there's no such thing as perfect and I am happy to be imperfect.
*Excerpts from a previous interview.
Mare of Easttown is streaming on Disney+ Hotstar Premium in India.
---
Photo: Shutterstock