In pursuing two of the toughest adventures–scaling above 8000 metres Himalayan peaks without using supplemental oxygen and high-latitude sailing to the poles–Mike Horn, arguably the world's greatest adventurer alive, deals with mental and physical challenges posed by cold, darkness, and isolation.
Born and educated in South Africa, and now a Swiss national, Mike Horn, at the young age of 24 decided to pursue his dreams of exploring the world. Horn's first expedition, in 1997, was a six-month solo trip to South America. His record-breaking expeditions include a circumnavigation of the equator via bike, foot, canoe and sailboat (1999-2000), a solo circumnavigation of the arctic circle sans motorised transportation (2002-2004), a human-powered trip to the North Pole (2006), crossings of the Arctic (2019) and Antarctica (2016-2017), and a two-year circumnavigation of the planet via the two poles aboard his 35-metre custom-made sailboat, Pangaea (2016-2019). 
Horn has circumnavigated the earth a total of 27 times. Has scaled peaks like Gasherbrum, Broad Peak and Makalu- all 8000 metres (or above) Himalayan peaks- without supplemental oxygen. In 2020, Horn has spent time researching the effects of the pandemic on whales in Greenland and aims to make the world carbon neutral by 2050. Pitting himself against nature in the most challenging solo adventures, be it swimming the Amazon, climbing the Himalayan peaks sans supplementary oxygen or working on Hydrogen as the future source of mobility, Horn brings attention to melting ice caps, deforestation and clean energy-giving sustainability a push and working on a roadmap for a cleaner and greener world. 
Closer home, Horn has associated with the ICC World Cup-winning Indian cricket team in 2011, as well as the IPL-winning Kolkata Knight Riders team in 2012 as the motivational coach. To help him achieve his goals, are like-minded brands like Panerai, that he is associated with since 2001 as an ambassador. A Mike Horn edition Panerai watch is not just a device to keep time, it's a gadget to bring Horn back home safe, every time he sets out to conquer the world.
Here he talks about all this and more, in an interview. Edited excerpts. 
1. In the early part of 2020 you sailed to Greenland and Svalbard. What did you aim to achieve?
After the outbreak of the global pandemic, it was the first time we went back to the polar region and that offered us a unique opportunity to record whale songs. The purpose was to do research on the impact of lockdown on the lives of whales as they were not being hunted during the pandemic. We had the opportunity to decode many patterns related to the behaviour of the whales, and to compare them before and after COVID-19. A whale that's hunted is stressed, and through whale songs, we could record a stressed whale. And when there's no hunting, you can record a whale that just swims freely.
2. How did you get interested in high latitude sailing?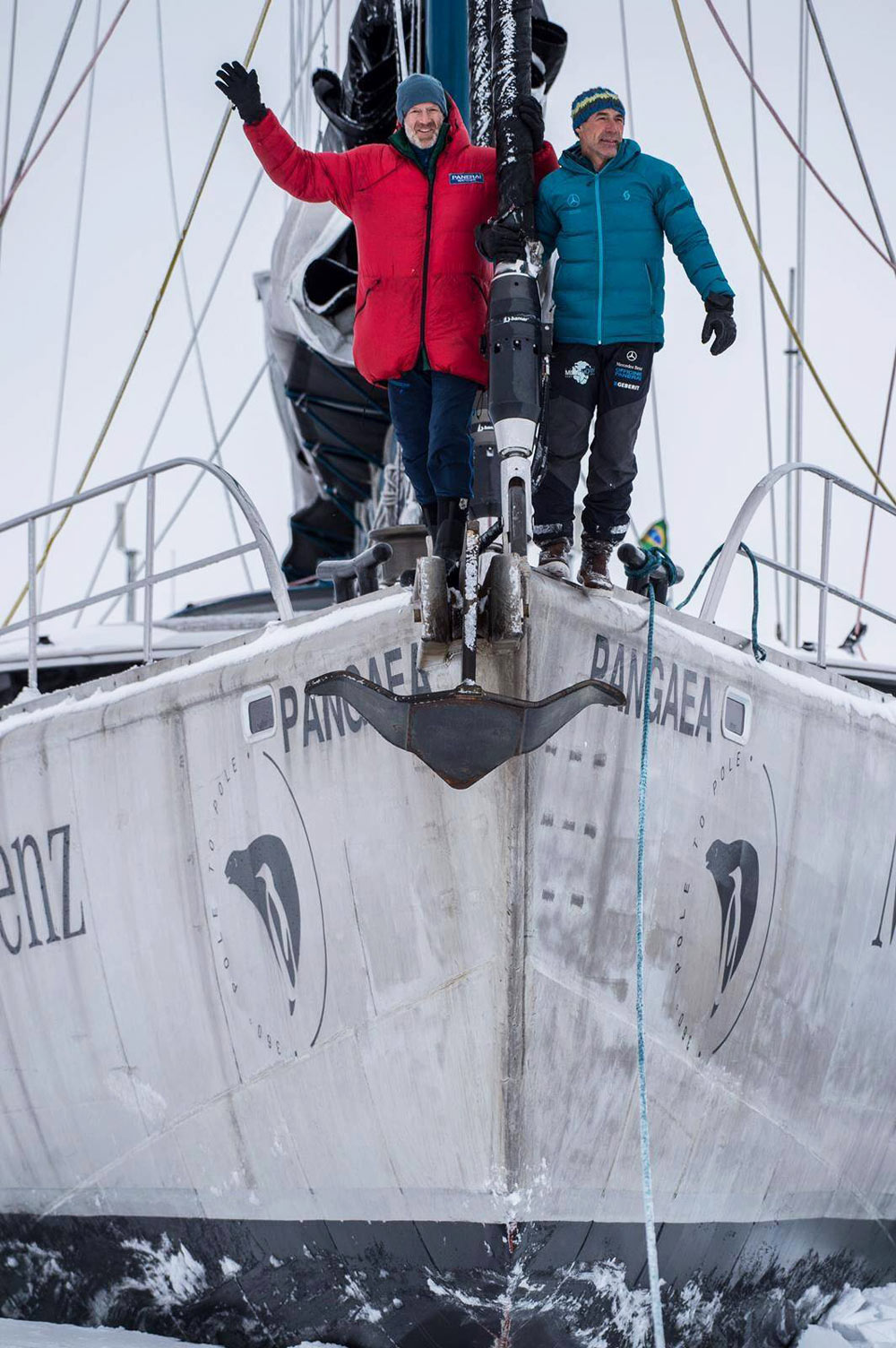 It is the feeling of going someplace where nobody else has been. In 2019, my boat became the first one that got to the highest point in the polar ocean. It is this curiosity that pulls me to places that are remote. It's the risk that makes me feel alive. The tough part of high latitude sailing is that you are never sure of coming back home alive. We need to have all the knowledge, the information and take decisions to ensure the safety of the vehicle and the lives of the crew.  
3. Describe your relationship with your second home, the custom-made 35m Pangaea.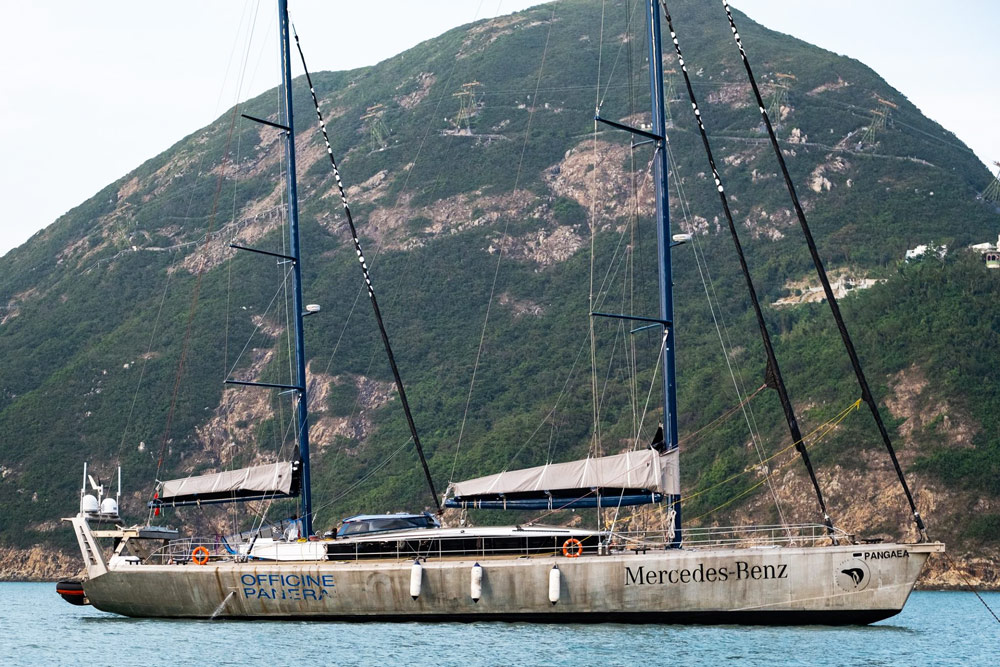 It's my first home. In the past five years, I have spent only 32 days at home and a lot more aboard the Pangaea. When your life is an adventure, you feel most happy. You know that you have a purpose. In the ocean is where I want to be. I do not care about having many things, I care about having a life that is lived to the fullest.
4. You have successfully scaled 8000 metre Himalayan peaks—Gasherbrum 1 and 2, Broad peak, Makalu without supplementary oxygen. What happened to your K2 expedition?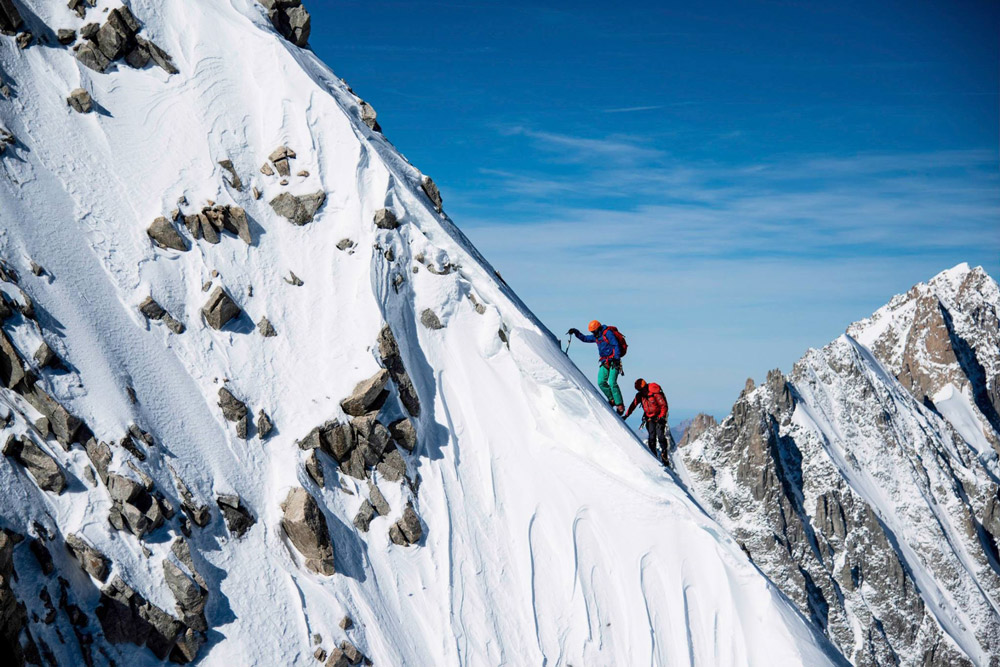 In 2019, when we attempted to summit the K2 we returned at the bottleneck. You have got just seven per cent of oxygen in the death zone above an altitude of 7500 metres, and you can stay alive for 24 hours only. The day we attempted the summit the weather was perfect and we thought we would make it. Then the wind picked up at 8000 metres and the jet stream lowered and started hitting the upper parts of the peaks. We started freezing much quicker. The blood circulation slowed down as we didn't have enough oxygen in our blood. The moment we went into the bottleneck there was an accumulation of snow that we knew would create an avalanche, it became unsafe and we decided to turn back. It was my greatest disappointment. The mountain will be there but I have only one life; the moment I can turn back is the moment I can try again. I would love to go back, but at the end of the day, it is nature that decides I have to just follow.
5. You have a long standing partner in Panerai for almost two decades now. How has the relationship evolved?
My association with Panerai started in 2001. They have made five limited edition Mike Horn watches so far and have also launched the 30-piece limited edition Submersible eLAB-ID at the Watches and Wonders in April 2021- made of 98.6 percent recycled material. Last year, they could create only five of the EcoPangaea Tourbillon GMT 50 mm made from the stainless steel drive shaft of my boat. My favourite timepiece from Panerai is the first one that Johann Rupert, Chairman, Richemont Group, gave me when I won the Laureus Award in Monaco in 2001. He took off his special edition Laureus watch from his wrist and put it around mine and said that from now on  you will only wear a Panerai watch. It has been 21 years since that moment and these watches have helped me navigate and come back home safely.  
6. You were born in Johannesburg and now live in Switzerland. Tell me one South African and one Swiss thing about you.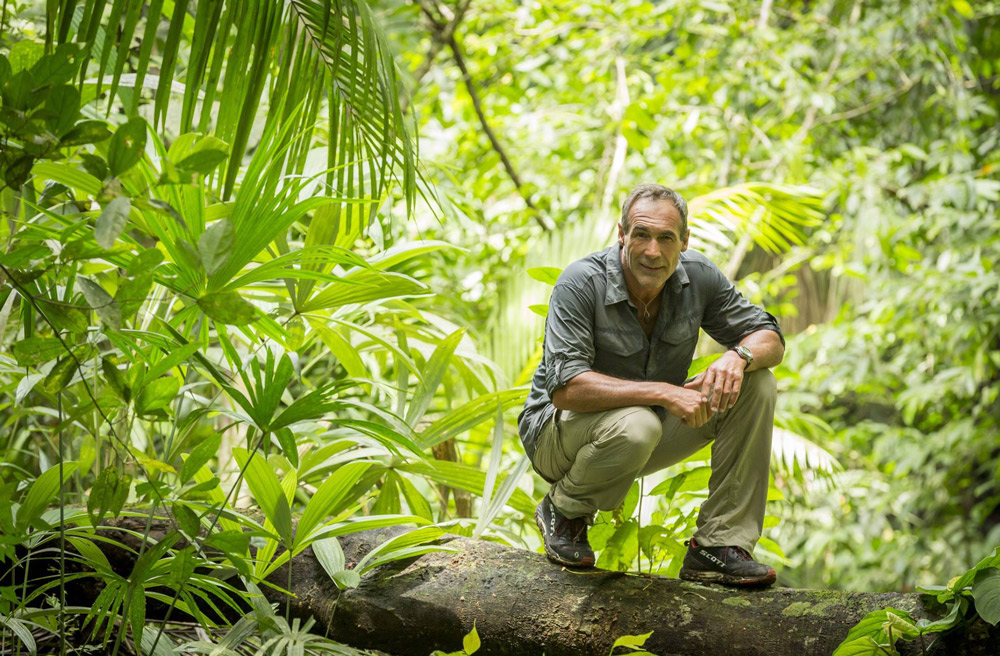 I love the South African wilderness. Like in India, you need to be aware of what is happening around you and have ideas to find solutions. Switzerland is the opposite of that. There is structure, discipline, planning, and precision in everything we do. Switzerland is clean and there is no unemployment. This combination has made me the best version of the explorer that I am today.
7. Tell us what invokes each of these emotions in you?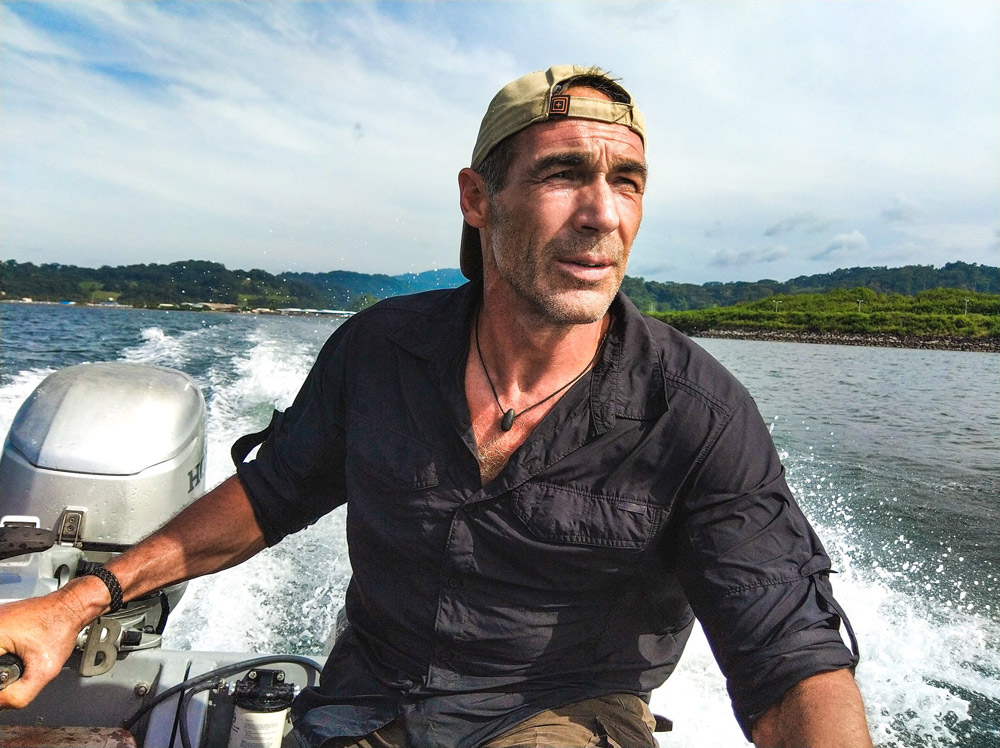 Happiness - Coming back home alive.
Sadness - When I don't meet my expectations.
Disgust - When people do not keep their word.
Fear - My home, where I live.
Surprise – Goes with knowledge. You can surprise when you have the knowledge to make the right decision.
Anger - Count to ten and then decide what you want to do.
Photo: Panerai, Facebook/Mike Horn