I have always loved the mountains and started trekking in Nepal in my teens followed by a month-long mountaineering course at the Nehru Institute of Mountaineering in Uttarkashi. Given my shocking fitness levels, these are feats I still can't believe I accomplished. Despite the occasional whining and body ache, I can admit that there's something addictive about the outdoors that that keeps drawing me back.
Over the years, my adventurous spirit may have upgraded itself from camping to glamping and on occasion, underwater. Like my first, unforgettable dive in the Andamans in 2017. My Jaws-induced fear of open waters was finally overcome. After a travel hiatus due to the pandemic, my first flight out was back to the mountains, after all, being outdoors and with fewer people around was the need of the hour. 
Beyond the holy waters in Rishikesh
I decided to spend my 40th birthday in the holy city of Rishikesh. But, that's not all the Garhwal city has to offer. The first two days of my trip were in the luxurious palace-turned-wellness retreat, Ananda In The Himalayas. Shortly after, I was reunited with the rest of my family at a property on the banks of the Ganga, Atali Ganga, a more adventure-driven lodging. I had no reason for choosing this town, other than a convenient flight and good hotel offerings in a picturesque setting.
However, I discovered on my trip that Rishikesh has something for everyone – whether you're seeking the quiet calm of an ashram, a luxury spa vacation or something more active. The one thing that remains common at every property here is the warm hospitality and hearty, delicious meals filled with local fare. Whether we were in the throes of indulgence at Ananda, or the more self-service style Atali, people here were equally gracious with their warmth.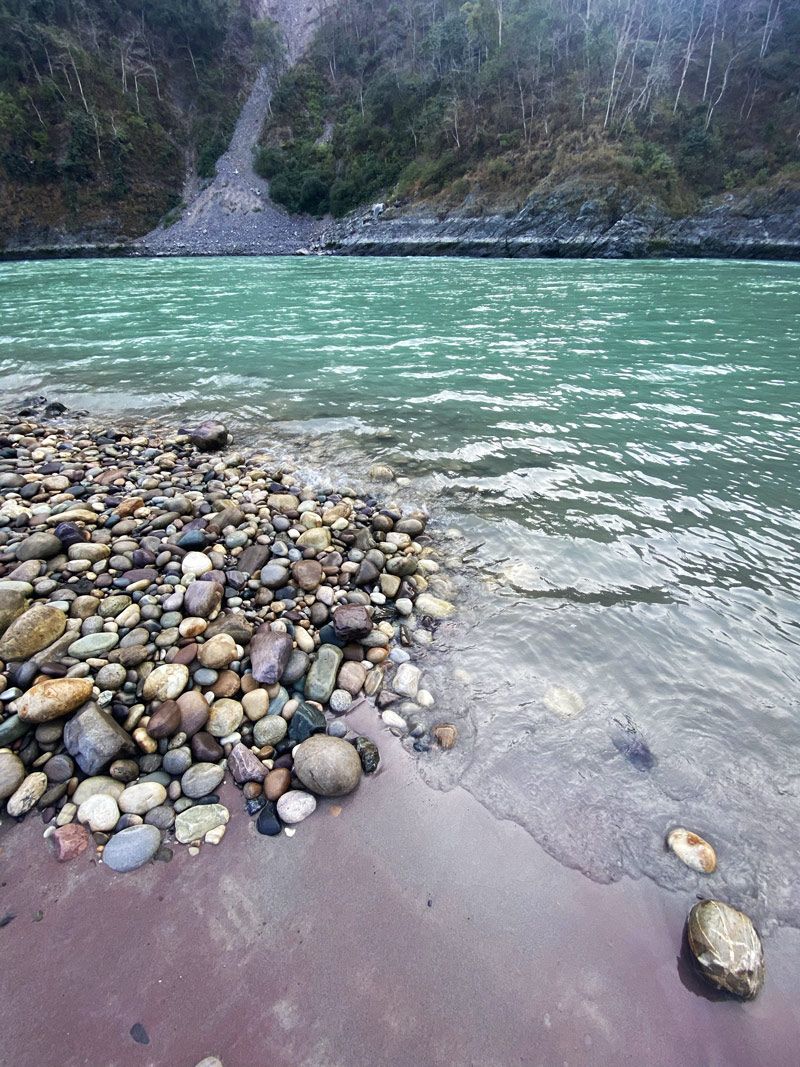 My birthday began with a dip in the turquoise blue Ganga in the middle of December, something I have seen videos of but never imagined doing. This remains the highlight of my trip. The minerals in the pristine icy waters are known to have therapeutic properties. While I can't confirm that, what I did experience was a feeling akin to a shot of caffeine. Standing on the soft sandy riverbed, in a less treacherous part of the river, my body felt energized. Experiencing this with the closest members of my family was magical. It was followed by a steaming hot chai and coconut biscuits, on the clean, white, sandy banks of the river. 
Rishikesh offers plenty more for those who enjoy the outdoors – white water rafting, kayaking, mountain biking and high-altitude trekking. Keeping in mind our seven-year-old daughter, we opted for a long walk along the narrow paths in the neighbouring hills, with the river keeping us company throughout, and a picnic lunch on the banks. 
A ski holiday in Gulmarg
A few weeks later, we were scheduled to spend New Year's Eve in Gulmarg, Kashmir, with a couple of friends. Our flight to Srinagar was cancelled due to bad weather and subsequently, the airport closed. While the disappointment was crushing, a part of me was relieved to have avoided the -10-degree climate it came with. A yearly family ritual, I was determined to make it there before ski season ended. We arrived there on our second attempt, in March. 
I have been visiting Gulmarg for the last six years, except in 2020. It's where I learnt to ski. And despite realising my worst fears when I came tumbling down one time and nearly broke a bone, I was addicted. My days have often ended with bad weather and aching limbs and yet, I keep going back for more. The first trip, six years ago, was when I caught the skiing bug and also made friends for life, from our loyal ski instructor to the owner of the property we have always stayed at – the Highlands Park.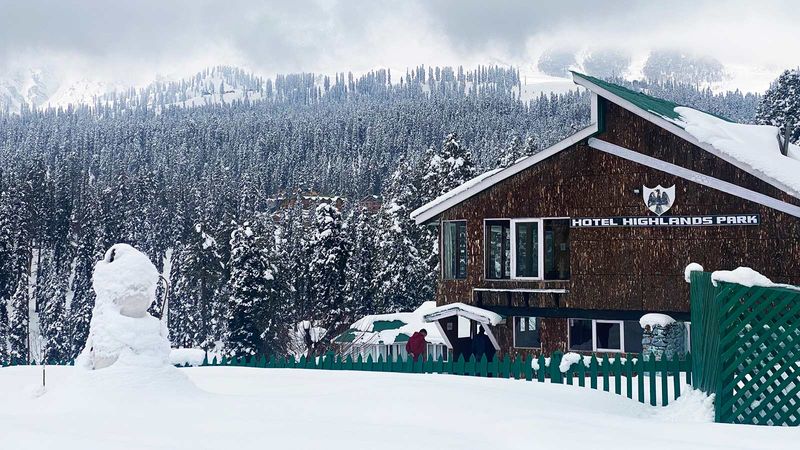 A recently refurbished property, the Highlands Park, has the cosiest set of rooms and suites, each with traditional Bukhara heaters that keep them lit and warm. Evenings here are spent around the wood-fed heater in the cosy living room and bar, exchanging stories with fellow travellers about ski-slope discoveries and mishaps. These are often topped off with a meal of local Kashmiri saag, gushtaba or yakhni pulao and washed down with warm mulled wine.
Whether you're a beginner or a veteran, whether you ski or not, there's something for everyone in Gulmarg, too. From bunny slopes to off-piste double black diamonds, gondola rides and snowmobiles, tubing or sledging, you'll find it all. The cable car rides up the slopes sometimes takes you above the clouds leaving you with mesmerizing views that you can never have enough of.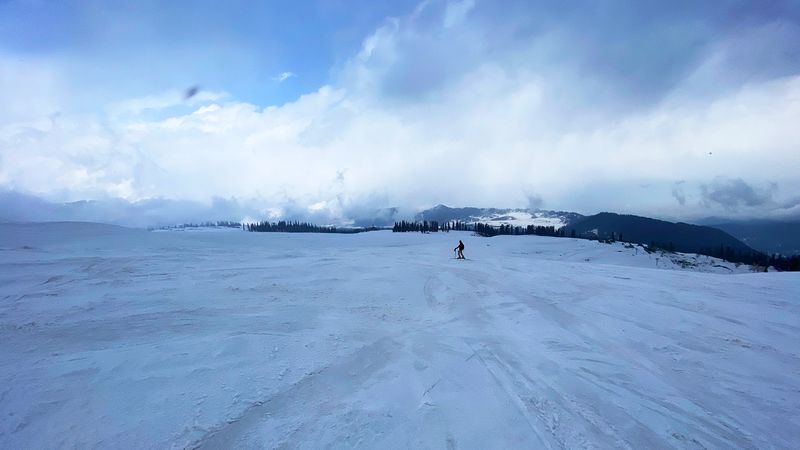 Adventure activities aren't just part of my bucket list but something I have truly connected with over the years. Whether it's diving in the deep ocean, zipping down a treacherously steep hill or plunging into icy cold water, I thrive in the thrill of achieving every little challenge. And as you take the plunge yourself, you will realise that you are fitter than you think, and adventure isn't just for the fitness freaks among us. 
When preparing to ski in Gulmarg
• Take good waterproof ski pants, jacket, gloves, thermals and trekking boots.
• All ski equipment can be rented locally.
• Ensure your guide is a ski guide and not a porter doubling up as an instructor – all guides will have an ID and fixed day rates.
• You'll need to rent a car for the day if you are planning to go to the gondola. 
• Carry your own alcohol. Most hotels allow you to BYOB.
After nine years as a tax consultant, Gauri Devidayal was bitten by the entrepreneurial bug. She started her company Food Matters with her husband, Jay Yusuf, and runs successful restaurants such as The Table and Mag Street Kitchen in Mumbai.
---
Photo: Gauri Devidayal