She bagged the National Award for her performance in the 2007 Tamil film, Paruthiveeran. She has since worked seamlessly across industries in the South, appearing on occasion in Bollywood films, too including in an item song with Shah Rukh Khan, in Chennai Express. Actor Priya Mani has had a journey spanning nearly two decades and two recent OTT releases that have put her on the Bollywood map like never before. The Family Man, directed by Raj and DK, is an espionage thriller based on the life of a middle-class intelligence officer. Priya Mani who plays the protagonist's, Manoj Bajpayee, Tamil-speaking wife talks to Zee Zest about the new release that dropped a day ahead of her 37th birthday. Excerpts. 
Did you always want to be an actor? When did you first know?
It happened while I was in college. First, I was getting a lot of modelling offers. It was ramp modelling initially and later print. I went to Chennai and got my portfolio done. I started getting a lot of offers for ads. I did many sari and jewellery ads. Then I began getting film offers. The first one was for a Malayalam film which I couldn't take up since I had college to finish and exams to give. I started my acting career in 2002 with noted director Bharathiraja's film.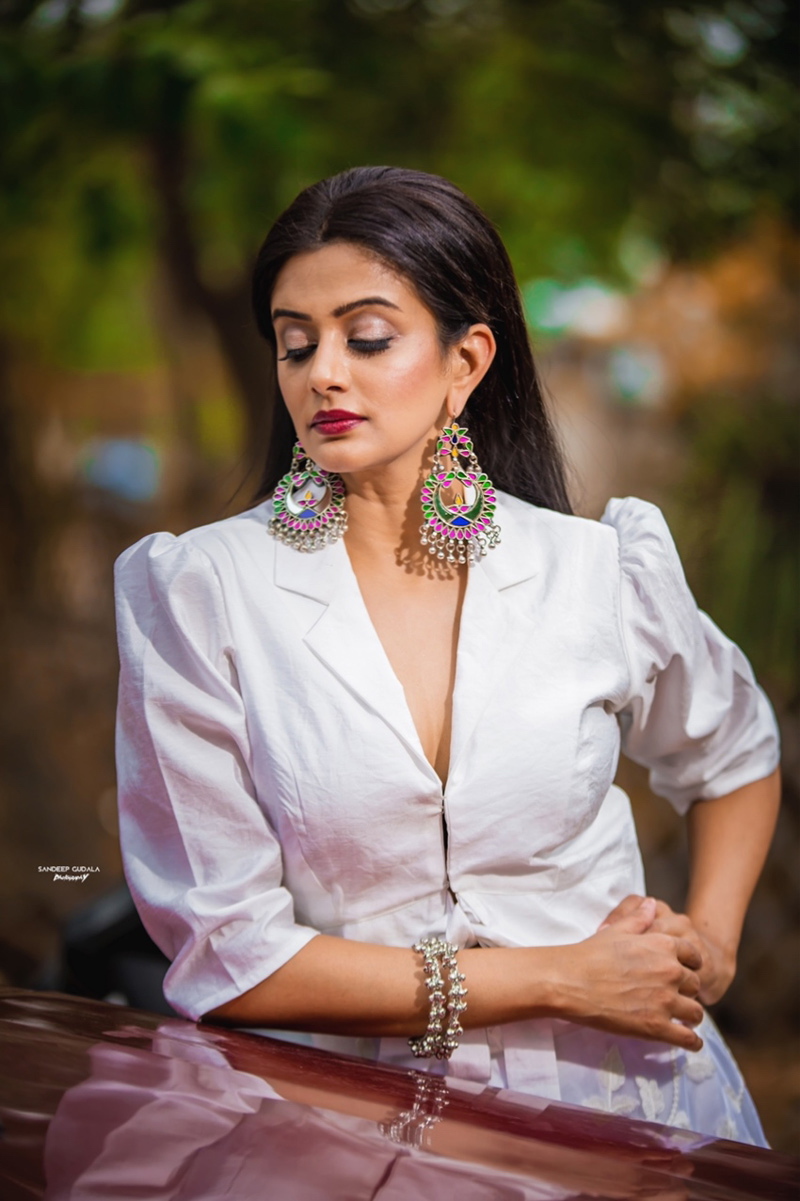 From Paruthiveeran to The Family Man 2, what part of your journey was planned and what not?
My career was not planned at all. I began taking it more seriously after Paruthiveeran and the response it received. People started noticing and appreciating the performance. Before that, every time I shot for a film, it would take a year to release. I had done two films were with legendary directors – Bharathiraja and Balu Mahendra. Even here, the release was delayed. I thought I wasn't meant for the industry and wanted to explore a plan B. If Paruthiveeran hadn't done well, I would have probably quit. But it did, and the rest, as they say, is history.
You have worked across several film industries. How different are they for an actor? 
For me, the only difference is the language, and of course different directors and co-stars. Apart from that, the working style is quite similar. Except in the South, we start a shoot day fairly early, 7.30 am most of the time. In Mumbai, shoots start a little late in the day. Mumbai is also quieter during shoots. They have VHFs and their own channels while in the South, they simply yell to communicate with each other.
Did you always have Bollywood dreams? If so, what kind?
I did not think of having a career in Bollywood. I thought I would be satisfied in the South, which frankly I am. But now, Bollywood is opening up to actors and technicians from the South. It's obviously everyone's dream because we have all grown up watching the Khans and Bachchan. I got the chance to work in a few, and some didn't do well. But they did notice my talent and body of work. I wanted to work with Shah Rukh Khan, and have always been an ardent fan. Fortunately, I got to shake a leg with him in Chennai Express. We shot the song over five nights and it was a fabulous experience.
How did The Family Man happen and why did you decide to take it up?
I got a call from casting director Mukesh Chhabra. I had heard about him but had never met him. He told me about the series and the moment he said it was being directed by Raj and DK, I knew there was a South connect. Then they told me it was going to be with Manoj Bajpayee, and I said yes.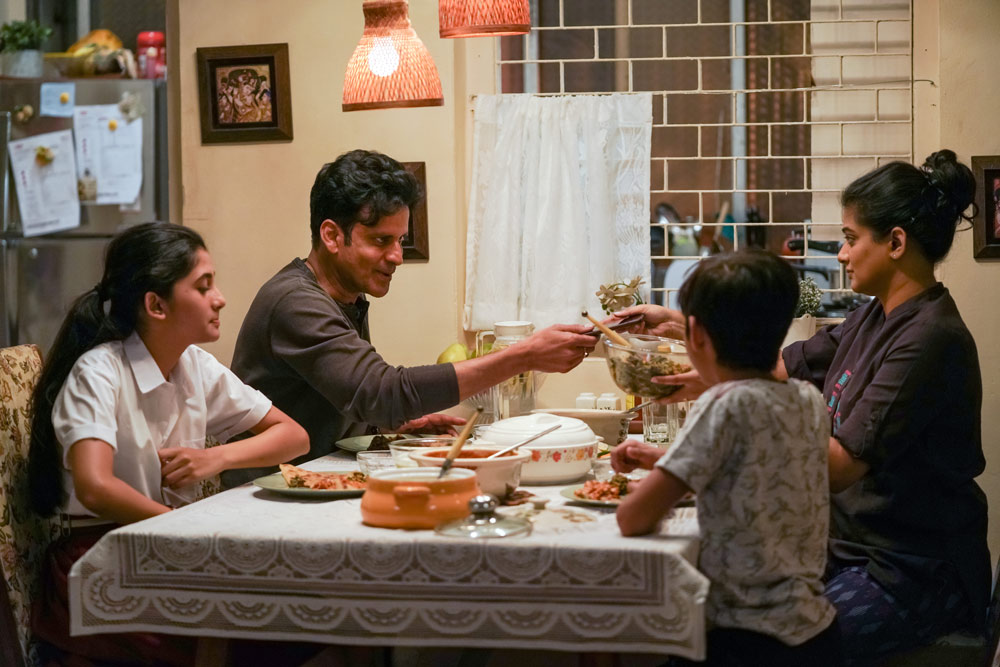 Were you flooded with offers after the first season?
I did get a lot of offers from Bollywood, more so for web series. But I wanted to take my time and not rush into anything. I did another series for Alt Balaji titled His Storyy, with an unusual subject. It got some great reviews. This and The Family Man has pushed my career to a new level. I am being recognised more and get a lot of appreciation. I can safely say things are looking good now.
Do you see yourself as a cinema or a series person? 
For me, work is work, whether it is a film, OTT, or music video. Any platform is fine. When you work on a project, you come there as an actor and are not privy to the creative process. You are only trying to make your part as convincing as possible. 
How different is The Family Man 2? What's going to change?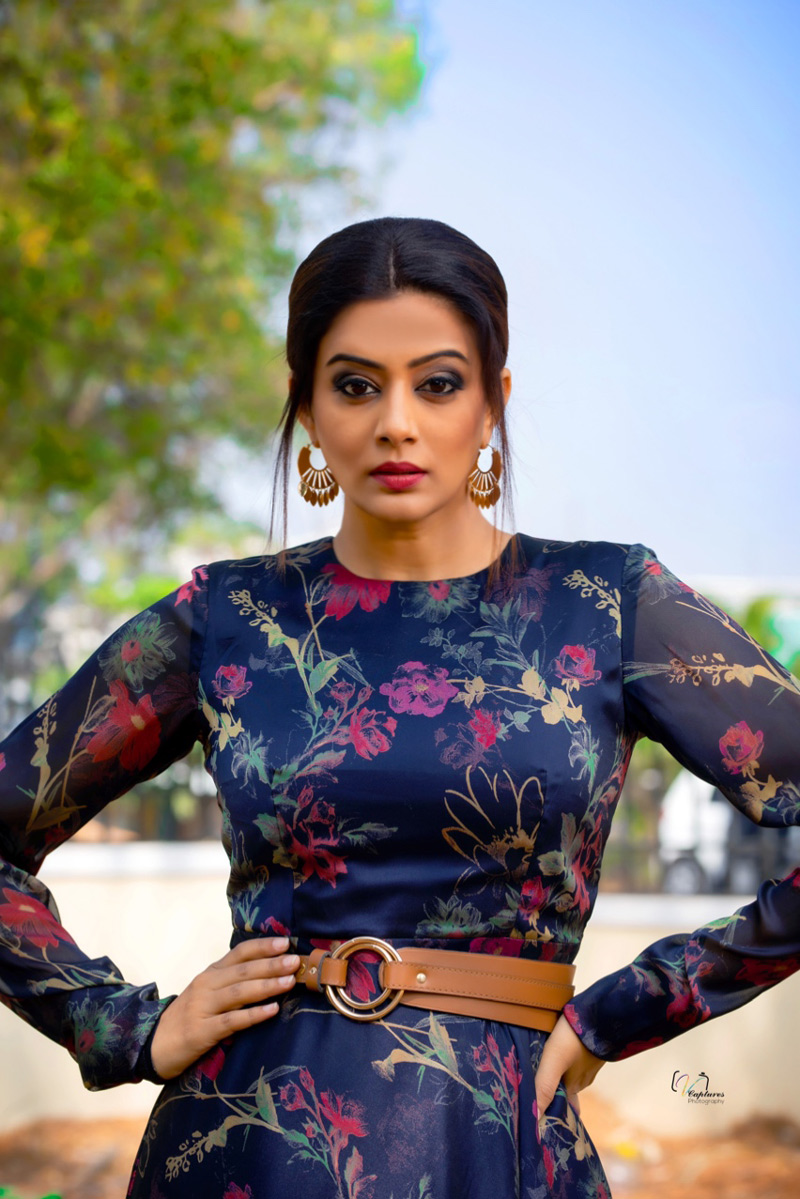 All I can say for now is that the dynamics in the family are set to change. There is a lot more drama and it's a lot more sentimental. The audience will not expect what's coming. 
Your choice of roles has always been talked about. Is there a process you follow? 
Once they send me the story, the first question I ask is if there are intimate scenes and kissing. I am not comfortable doing that on screen. If there is an essential scene, I have a conversation with the makers and see if there is a possibility of doing it in a suggestive way. The first thing is of course the script. If it's good, I will do it no matter who the director or production house is. 
Is the film industry a better place for female actors in their 30s now? What has changed? 
As of now, the industry has truly opened up to women in their 30s. Technically age is not a barrier but especially in the South, there used to be a taboo with women who were married or engaged. Now, the mindset in the industry has changed. There are scripts being written for women. You see people like Samantha Akkineni, Nayanthara, and Kajal Aggarwal, who are getting roles as a lead. Bollywood didn't have these problems and doesn't have them now. 
The representation of South Indian characters was talked about in The Family Man. What do you have to say about that? 
Raj and DK wanted authentic actors for the characters. In season one, they had Malayali actors for an opening in Kerala. They could have gone for Hindi-speaking actors but they wanted authenticity. They wanted a Tamil-speaking girl brought up in Matunga and that's how I came in. Now, season two has moved to Chennai and has a lot of Tamil actors. Earlier Bollywood actors would represent South Indians and spoke Hindi funnily. Now, they are bringing in actors from the South. It's a welcome change. 
Rapid-fire with Priya Mani
1. What are you watching these days?
A lot of Korean dramas. I finish one in two to three days.
2. Your favourite travel destination
I love London and I've been going there for the past two to three years with my husband.
3. Food you can't live without 
South Indian home food.
4. How many languages can you speak?
Six: English, Tamil, Kannada, Hindi, Malayalam and Telugu.
Photo: Priya Mani