You may have seen the viral video of Amol Parashar's character, Chitvan, in TVF's Triplings playing "the mada faka" song on a DJ console in a Rajasthani haveli much to the shock of the conservative guests around.
In just the last few years Parashar has already delivered back-to-back hits. In Alankrita Shrivastava's Dolly Kitty Aur Wo Chamakte Sitare he essayed the role of Osman Ansari – a delivery guy caught in the complex web of a desire with a married Konkona Sen Sharma nearly derailing his ordinary life. And now in the first short film Save the da(y)te of Netflix's anthology Feels Like Ishq, he is back in the crazy dynamics of love. This time, he plays the natural foil to Radhika Madan's character who has her own idea of what constitutes romantic fulfilment.
Parashar joins Zee Zest to talk about all things love, his journey, OTT, and more.
1. From Tripling to Feels Like Ishq. The last few years have been special. How do you feel about it?
Much of it, particularly in terms of format and type of work was not easy to imagine because it didn't exist. I couldn't imagine doing web shows, because they were never there in the first place. Even though people were saying that the internet is the future, you never know what the future looks like. But now it is here. And it's definitely all things pleasant. But the idea that we are here and we're doing this has taken a lot of work. All these actors you see on OTTs now as 'fresh faces' were there for a long time. People couldn't cast me in films, even though they'd say we'll cast you one day. The mathematical odds were never too high because there were ten people for one role. But now it's happening.
2. Whether it was Osman Ansari in Dolly Kitty or Jay in Feels Like Ishq—your recent roles have tried to bring out the nuances of anxiety and love. Your thoughts?
It's interesting, this pattern that you have noticed. I think to some extent it is true for all these characters. Maybe what has happened is now that conventional love stories are slowly losing relevance, we are seeing a new take on love, perhaps a slight cynicism that our generation has towards eternal love. The character of Osman was the old-school kind, and he stood out because he was this naïve, innocent character with his ideals. In the 90s we saw a certain type of love, with rains at the right time and flowers kissing. But we're beyond that now.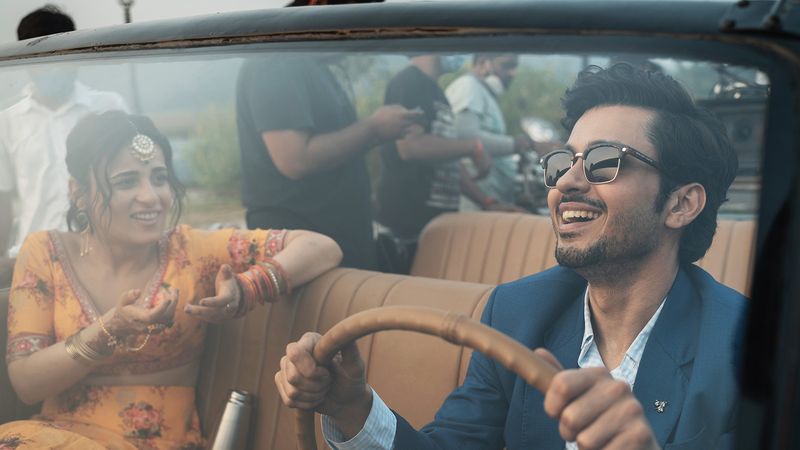 3. What school of thought do you follow when it comes to love?
I've had my fair share of cynicism in love. We all go through that phase. We are Radhika's character someday where we believe in the free-me-love notion, other times we are not. We realise that love might not exist in that form and that language, but hopefully, you might bump into someone and define that form and language with them.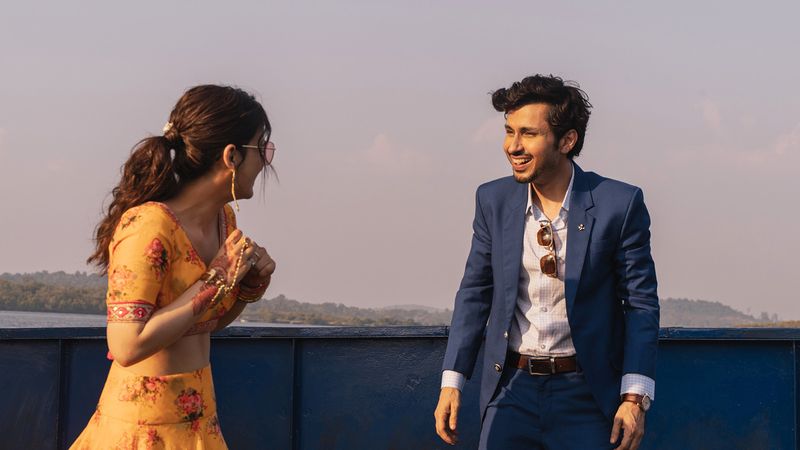 4. Can you share something about your debut as the lead with Vishesh Films scheduled to release later this year?
This film is immensely different from what they have done. This film is an out-and-out comedy. So, in many ways, this is my brand of film more than a typical Vishesh Films' product. The script is hilarious, and the fact that it's under Vishesh, a brand that's been here since forever, is also comforting.
5. You've been quite vocal about the intersection of mental health with masculinity. Do you think the pandemic has changed things for the better?
None of us were trained in these things, sadly, when we were growing up. I'm also learning with every article I read, or every mistake I make or others do. I do try to reflect on the choices I've made, and the people in my life. In my family, there was never this idea that my father is this superior patriarch. That helped me carve out my own definition of masculinity. And the not-so-great things one picks up growing up in North India, I've tried to shed them. I'd like to believe I'm now a little more confident in the way I sit and talk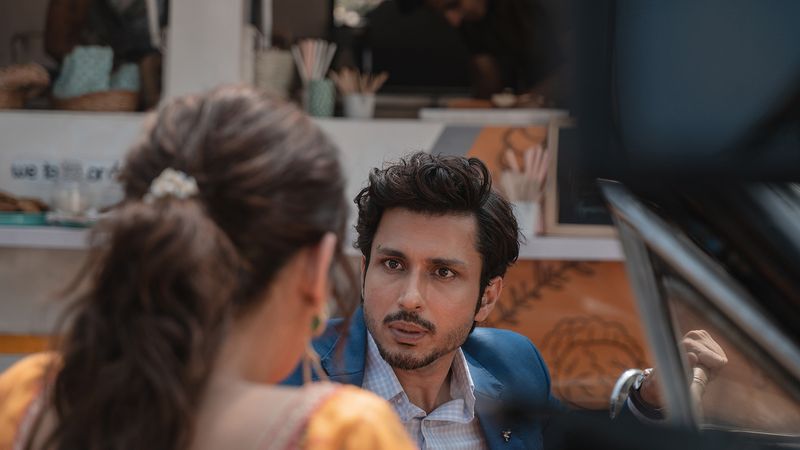 6. In what ways do you think have your IIT days have shaped your career as an actor?
You do end up having an analytical approach to life in those days. I do come from that background for sure. But I started acting in IIT, I don't know where life would have taken me if I didn't. I did some plays with them, and then when I came to Mumbai, I realised that my approach was that of breaking down things and understanding them – that can be a block too. Initially, it was a major block. If I saw some logical flaws in the script, they would creep up on me and destabilise me. But then you slowly learn to balance things. I tried to fight this analytical instinct at the beginning because I thought I was an "artist" but I realised these were just terms that we've made up, as long as you can say what you want to say, it doesn't matter how you come up with it. 
---
Photo: Hitesh Bhanushali and Danish Lalkhani; Netflix India