Including sustainability in the business KRA of a luxury brand's CEO has always been tricky, as it invariably leads to an immediate negative outcome on the balance sheet of the company. Brands tend to always project more than doing the real thing. Things started changing a few years ago, and this change picked up speed during the long pandemic break in 2020-21. What was just a good PR story, has certainly become the centerpiece of the product strategy for many luxury brands. 
Sustainability in travel 
I recently met with Jeremy Jauncey, the CEO and founder of Beautiful Destinations, and an ambassador with WWF and Panerai, who is doing some stellar work in pushing sustainability in the travel sector (the travel industry contributes 5-8% of the global carbon footprint) and asked him to break down how a common traveller choosing his next family holiday can lower his carbon footprint. His immediate suggestion was to choose hotels that state a low carbon footprint (WWF has footprint calculators for hotels) and that engage with the local community and use local products. He also suggests travelling as less as possible by air and consuming as local as possible. Eating blueberries in London winters that are flown from Argentina isn't sustainable. 
An old player in the business of hospitality, that has been pushing sustainability as its core agenda, Soneva has invested 10 million dollars over the year in subsidizing low-carbon gas stoves, mangrove conservation, and seagrass amongst other things that resulted in saving over half a million tons of carbon dioxide emissions, that can be equated with taking 1,00,000 cars off the road for a whole year. Aiming to be completely free of plastic from 2022, the chain has adopted single-use and disposable plastic as the top priority and also aims to reduce exposure to this fossil-fuel-based material for guests and communities, being mindful of its harmful impacts on wellness and wildlife.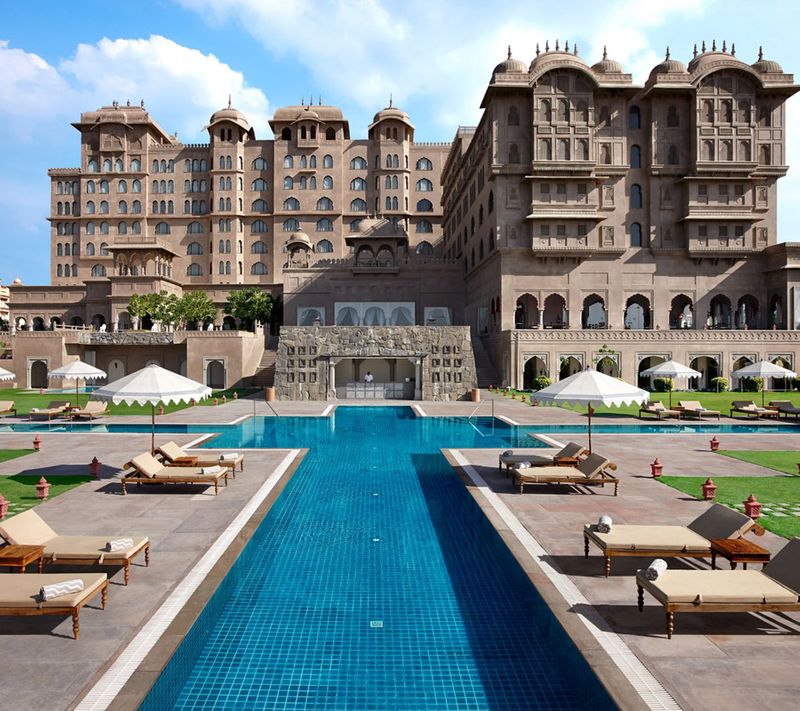 Among the bigger hospitality chains Fairmont, Marriott, Hilton, and Hyatt have started doing their bit towards reducing their carbon footprint. In addition to employing common recycling practices like encouraging guests to reuse towels and offering eco-friendly toiletries, they've also got some impressive green features in the hotel's construction. 
Celebrating 10 long years in India, Fairmont Jaipur has started advocating sustainability with all earnestness. Today, on World Earth day, the hotel is organizing a plantation drive that involves participation from the General Manager, staff managers and also the present guests. As a meaningful token of remembrance, Fairmont Jaipur is giving the guests Jasmine seeds in handmade recycled paper pockets for keepsake. Jasmine often depicts love, beauty, and purity which is intentional to the effort of Fairmont Jaipur's sustainable initiatives. The hotel has also collaborated with Sunfuel – which is an EV charging company, introducing bio-degradable amenities in the rooms, involving the local community in various cultural activities and also coming up with its own water bottling plant. About 94% of Hilton's energy is now green energy! Hilton hotels are also at the forefront of recycling and waste reduction in other areas. They recycle mattresses and help to recycle partially used soap, and they also donate uneaten food to local food banks.
Luxury brands can be sustainable too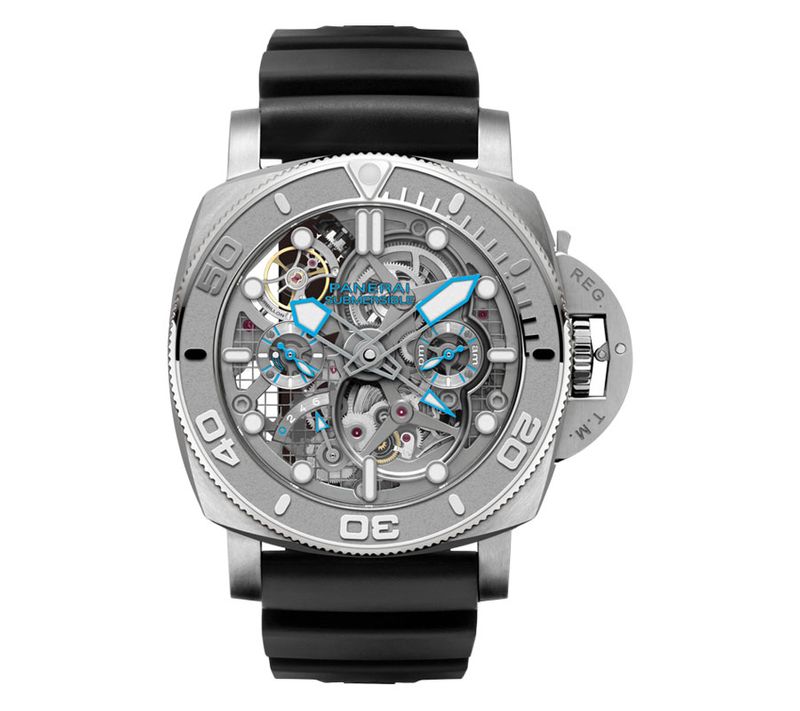 It all started for the Italian luxury watchmaker Panerai a couple of years ago, when explorer and brand ambassador Mike Horn carried a broken steel piece from his boat 'Pangaea' to the Panerai Manufacture in Neuchatel, and CEO Jean-Marc Pontroue decided to use the recycled steel to make five pieces of Mike Horn edition tourbillon GMT timepieces. The brand went on to launch products last year made of almost 99% recycled material. And what's even more heartwarming to know, Panerai has shared the list of all 10 suppliers who helped them achieve this incredible feat with the rest of the industry, so that the industry can benefit from the go-green solution as a whole. The brand had earlier made watch straps with recycled PET bottles, and the sustainability movement seems irreversible now.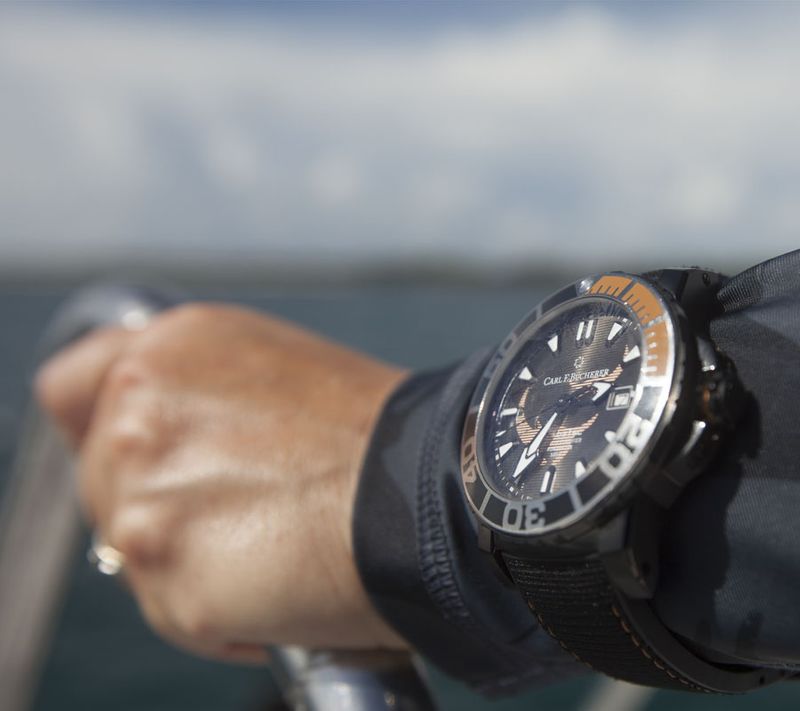 Raising awareness for a cause that helps sustainability, Carl F Bucherer is working with the UK-based Manta Trust towards conserving the oceans and the habitat of the rare manta rays in the Maldives. Similarly, a few years ago, IWC Schaffhausen had joined hands with the Charles Darwin Foundation for research and protection of the natural phenomenon in the Galapagos Islands.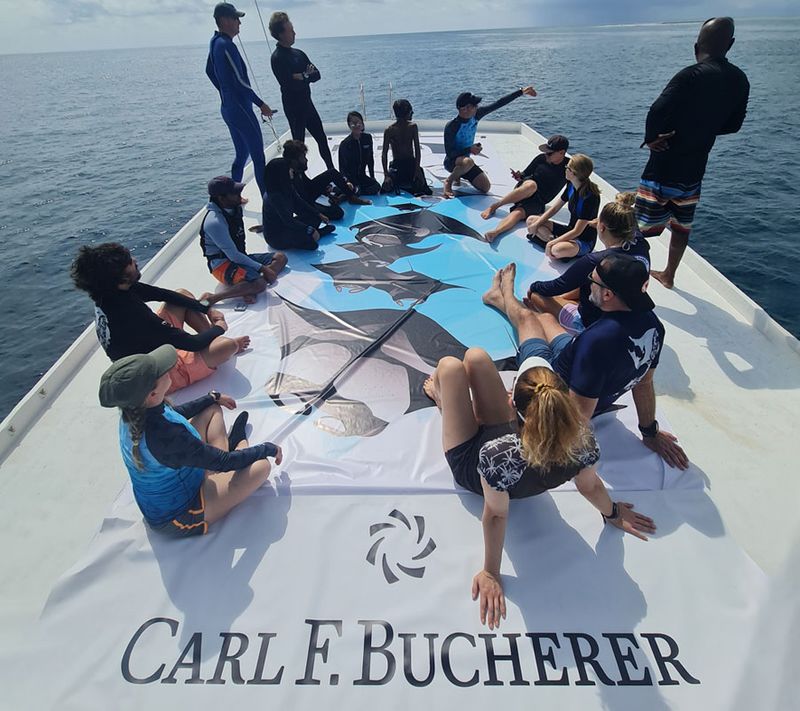 Japanese watchmakers Seiko and Citizen both have invested in solar-powered and radio-controlled/satellite watches that draw energy from nature and use less polluting quartz batteries. Now, TAG Heuer has added a solar watch to their collection, the Solargraph at the recently concluded Watches and Wonders in Geneva—a hugely welcoming initiative indeed.
Homegrown brands acing the game 
I remember meeting ace couturier, Rajesh Pratap Singh a few years ago, and one thing, among many, he had mentioned was to buy good but to buy less—even if it was bad for business. He explained how one pair of denim trousers consumes approximately 8,000-10,000 litres of water. So, buying less helps conserve water. Worldwide, there is great progress made by small fashion brands like Paris-based Sézane which are working on fair and safe working conditions, eco-friendly materials and packaging, and using renewable energy to make beautiful boots and clogs for women; or San-Francisco-based Allbirds which work on carbon-neutrality, natural, and recycled materials, with WRAP & SMETA certified production for their sneakers and loafers. Dozens of slow fashion brands dedicated to ethical practices and sustainability have emerged like Pact, Kotn, Vetta, or Sézane who are working on GOTS-certified organic cotton, carbon offset shipping, recycled and biodegradable packaging.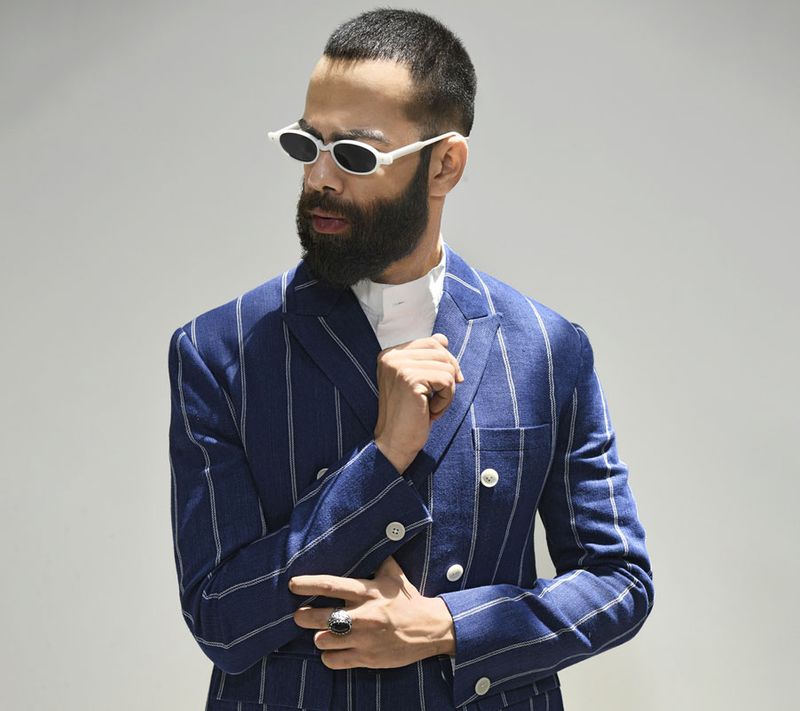 Back home in India, small but sustainable fashion brands like No Nasties, B-Label, and Nicobar are working to ensure that no harmful chemicals or pesticides are used in the production process, no child labour, no hazardous factories, focus on community impact, fair trade, and vegan certification. Some are making use of leftover and discarded fabrics from large manufacturers instead of letting them end up in a landfill somewhere. The Delhi-based startup, Mio Borsa, offers contemporary, compact, and useful pieces for daily use—such as bucket handbags, crossbody pouches, and totes. They use vegan leather that actually feels like leather and a natural component, pinate, which is pineapple stalk extract that imparts a leather-like sheen.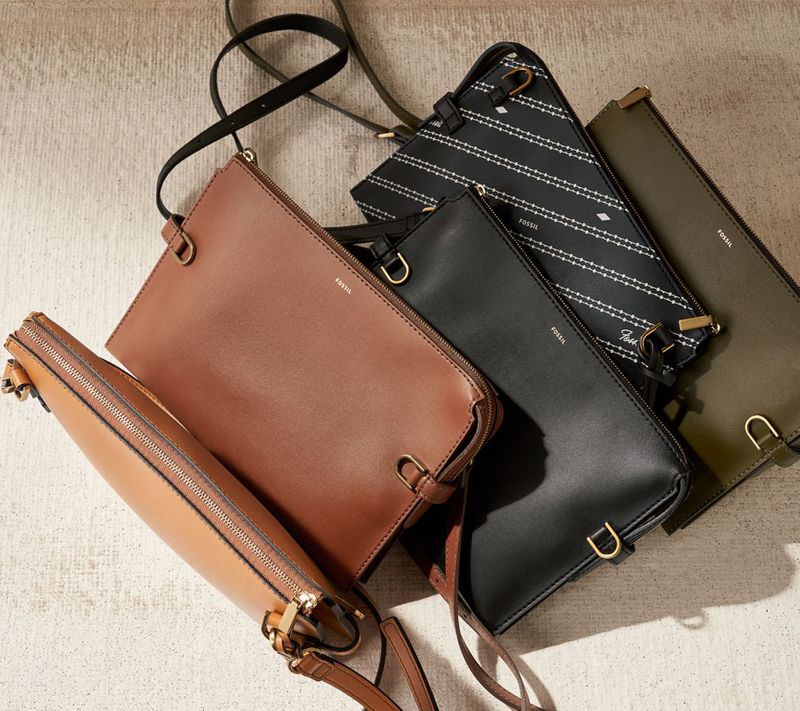 As the conversation around sustainability picks up steam this Earth Month, another brand that's doing its bit is Fossil, incorporating pro-planet accessories into daily looks. From solar-powered timepieces to pro-planet materials like ocean plastic and bio-based castor oil, Fossil is bringing their A-game when comes to slaying style and sustainability goals.
The power of hydrogen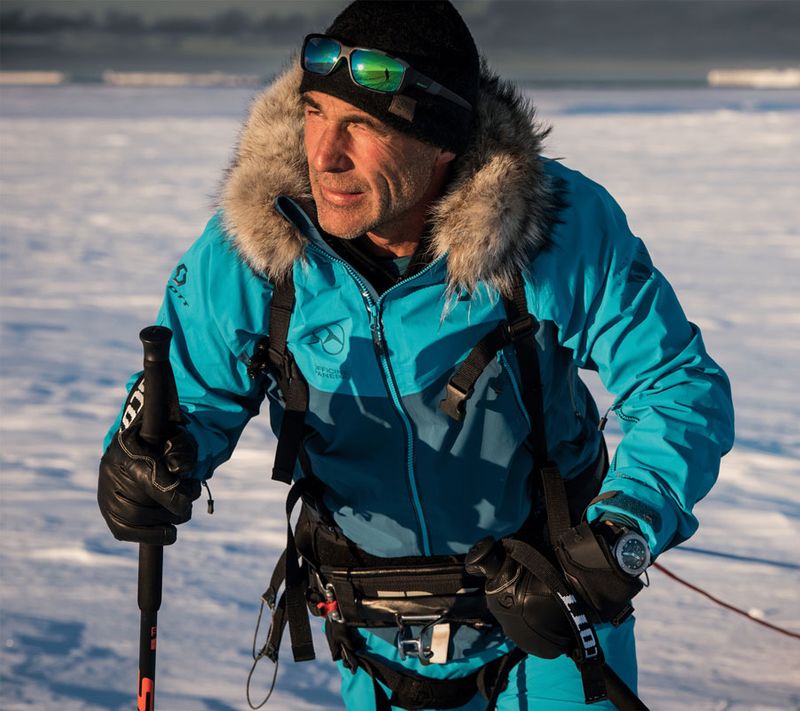 Mike Horn, who is pitting hydrogen as the future of mobility, feels the hydrogen revolution is even bigger than Tesla. There are things going for hydrogen as the hydrogen fuel cells deliver higher horsepower and longer distance than EVs. However, things going against the Hydrogen cars are their slower pace of adoption so far and higher costs, as compared to the EVs. 
Munich-based BMW, hydrogen's biggest proponent among Germany's carmakers, is charting a path to a mass-market model around 2030. The company also has one eye on shifting hydrogen policies in Europe and in China, the world's largest car market. It has developed a hydrogen prototype car based on its X5 SUV, in a project already partly funded by the German government. Jürgen Guldner, who heads up the hydrogen fuel-cell car programme at BMW, told Reuters they would build a test fleet of close to 100 cars in 2022. "Whether this (technology) is driven by politics or demand, we will be ready with a product," he said.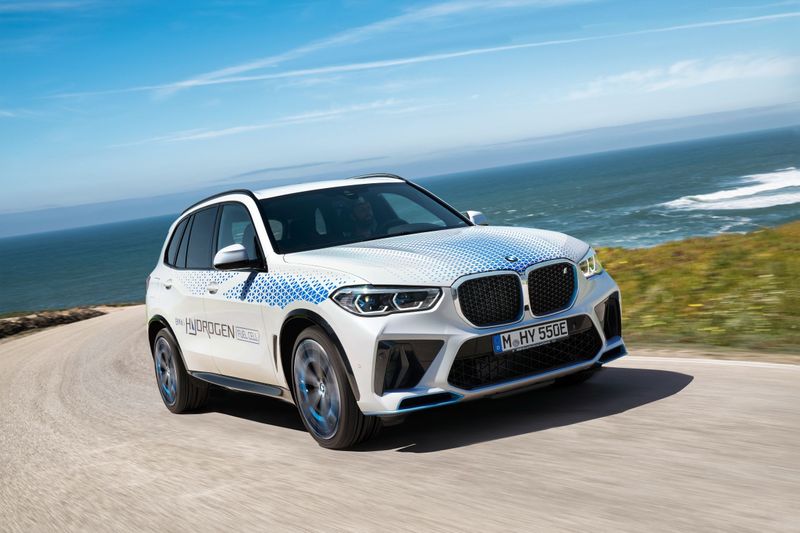 Forget the cars, imagine a future where hydrogen propels commercial transportation like ships that pollute the oceans or trucks and buses on the roads—the real impact will start kicking in only then.  
That still leaves us with one of the biggest polluters that we use regularly, airplanes. My interactions over the years with balloonist and explorer Bertrand Piccard, the man who spearheaded the solar-powered flight project Solar Impulse that travelled around the world without a drop of fossil fuel, leaves me with the hope that the world may fly without fuel by 2050. Solar Impulse 2 is certainly a feat of engineering. The plane boasts a wingspan larger than a B-747 jumbo jet, but only weighs around 5,000 pounds, which is comparable to an average family car. A staggering 17,248 photovoltaic solar cells—each one roughly the thickness of a human hair—blankets the delicate wings and fuselage. These cells bask in the sunlight, charging the plane's four lithium batteries to keep its propellers spinning through the dark nighttime hours. 
Carbon Neutrality by 2050 is a stiff target indeed—but politics, policies, the private sector, and people at large have to come together to make it a reality.  
---
Photo: Soneva Fushi