If there is one culinary trend we're seeing grow exponentially, it's the endeavour for sustainability. After all, like so many of our everyday actions, what we choose to put on our plate has a massive impact on our collective. That's why talking about sustainability has become the central theme in the gastronomy world today; zero waste, locally sourced, organic, grass-fed and other terms have begun to appear more and more on restaurant menus. "There can be no conflict between a better meal and a better world," wrote trailblazer chef René Redzepi in 2011 in an article for The Guardian.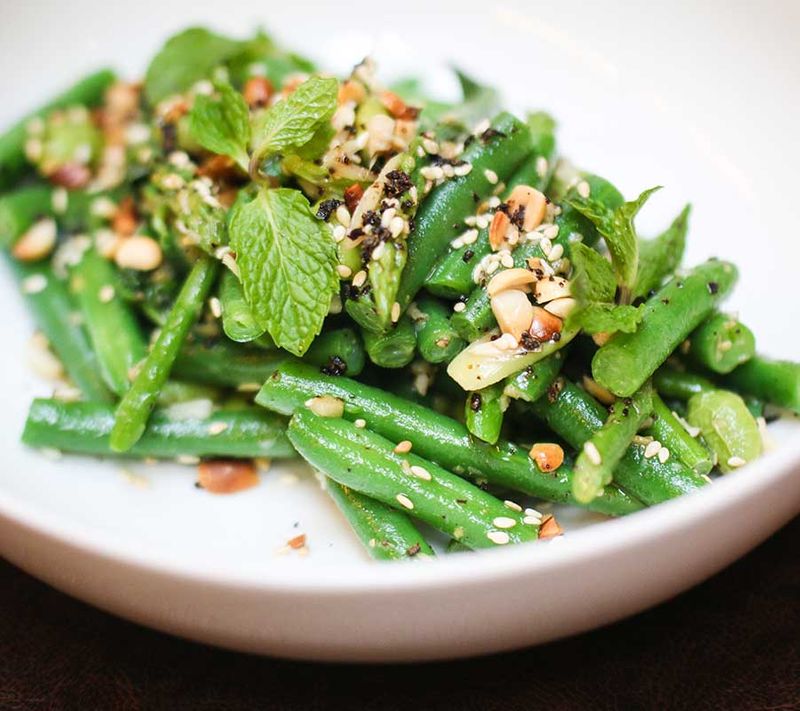 Since then, chefs and restaurant owners have sought ways to serve good food without damaging the environment. When we talk about sustainability in the fine-dining space, the challenge doesn't stop at tackling food waste and plastic packaging, but goes beyond: how food is sourced, seasonality, how far ingredients travel, and not to mention responsible suppliers.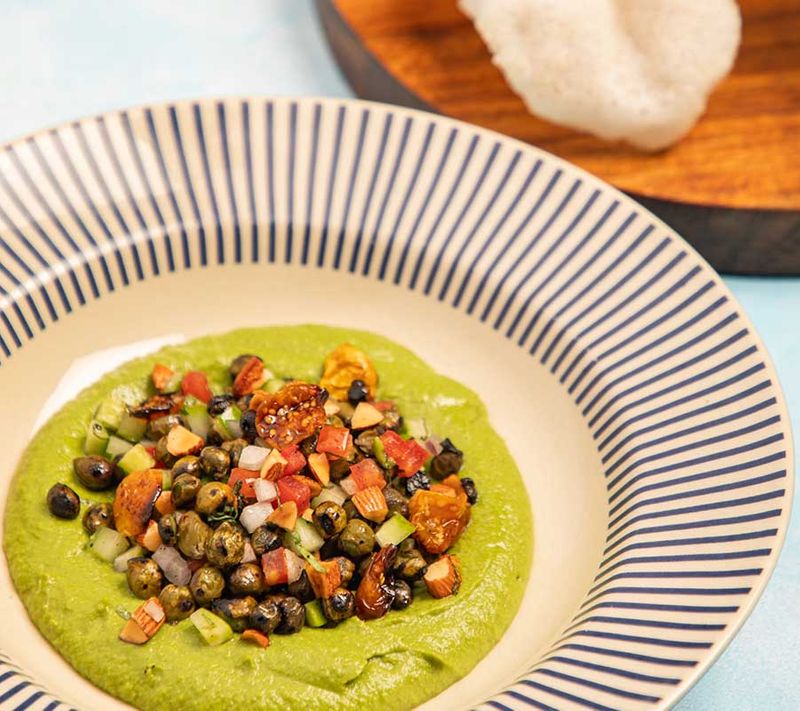 "Sustainability in dining is not just limited to sustainability in the food, it needs to be looked at holistically. Overall sustainability can be achieved when using resources like water and electricity inside the restaurant set up, plus sustainability in produce selection, sourcing of ingredients, and the amount of food waste generated on the plate as well as in the kitchen," believes Hussain Shahzad, executive chef, The Bombay Canteen and O Pedro. Serving more vegetables and better meat, supporting the local community, valuing natural resources and reducing and reusing waste has been on the agenda of chefs and restaurant owners in the fine-dining space.
The trailblazers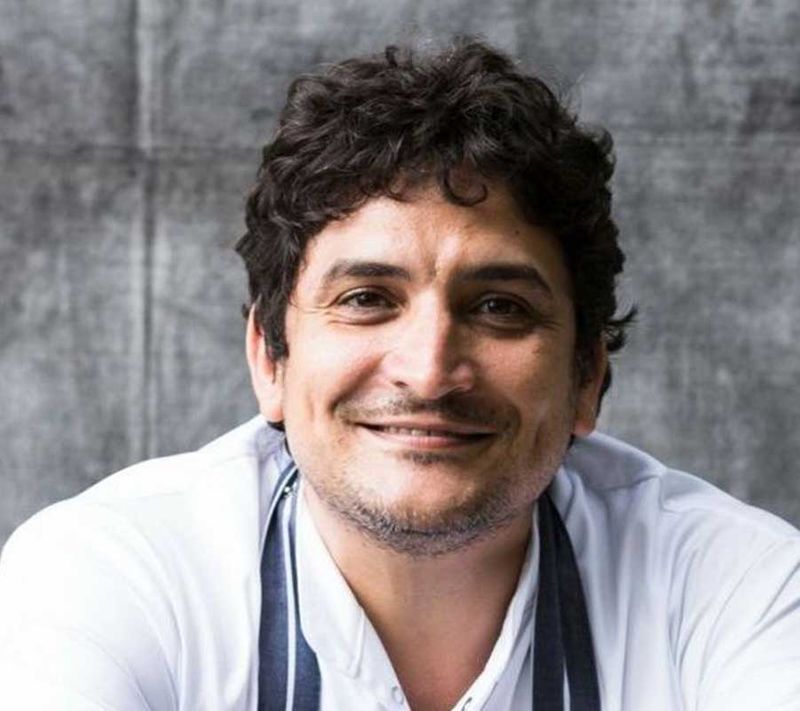 Argentinian chef Mauro Colagreco of acclaimed restaurant Mirazur on the Côte d'Azur and chef Alain Passard of L'Arpège, Paris, have taken the lead in growing their own vegetables. Both chefs are renowned for their cooking as well as their fairytale-like gardens in which they grow most, if not all, of their produce. Colagreco buys a few products from the nearby Ventimiglia Market, while Passard creates his daily menu based on produce that is delivered from his garden 120 miles southwest of Paris. But in 2001, Passard shocked the culinary world by abruptly pulling meat from his menu. "I was struggling to have a creative relationship with a corpse, a dead animal!" he would later explain. And the European culinary establishment, which initially recoiled from Passard's new direction, has returned in force. L'Arpège has held on to its third Michelin star and reservations are as hard as ever to come by.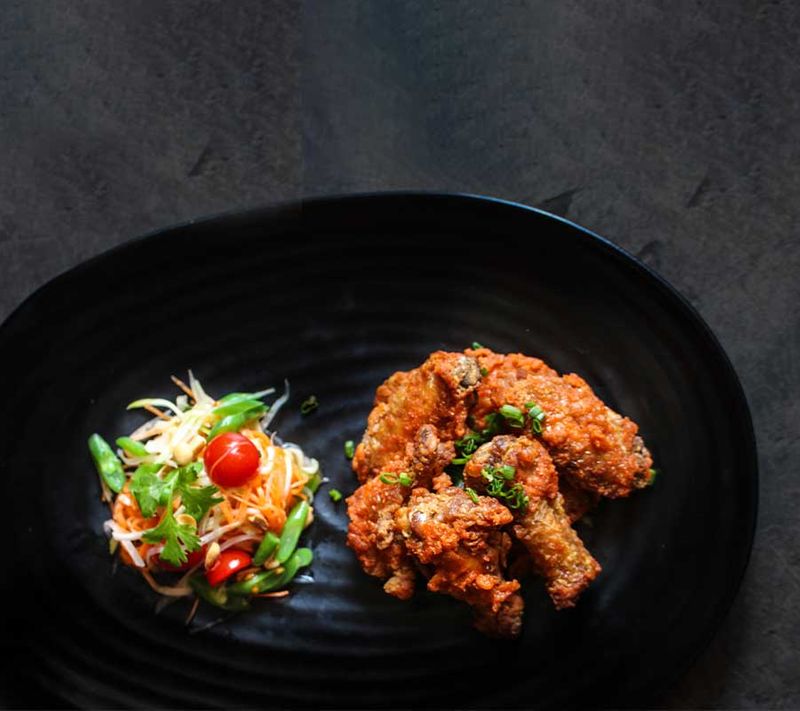 Schloss Schauenstein, the winner of the 2019 Sustainable Restaurant Award from The World's 50 Best Restaurants, embraces the local produce of Switzerland to create unique and luxurious dishes that sometimes you have to wait eight months to get a table to taste. This three-Michelin-starred restaurant by chef Andreas Caminada has an extensive garden and three greenhouses laden with vegetables, herbs, and fruits. There is also a small coffee roastery on-site and hydroelectricity to power all elements of the restaurant. All local produce is delivered in baskets and glass, and all remaining packaging is collected by a local company that converts it into renewable energy.
Vocal for local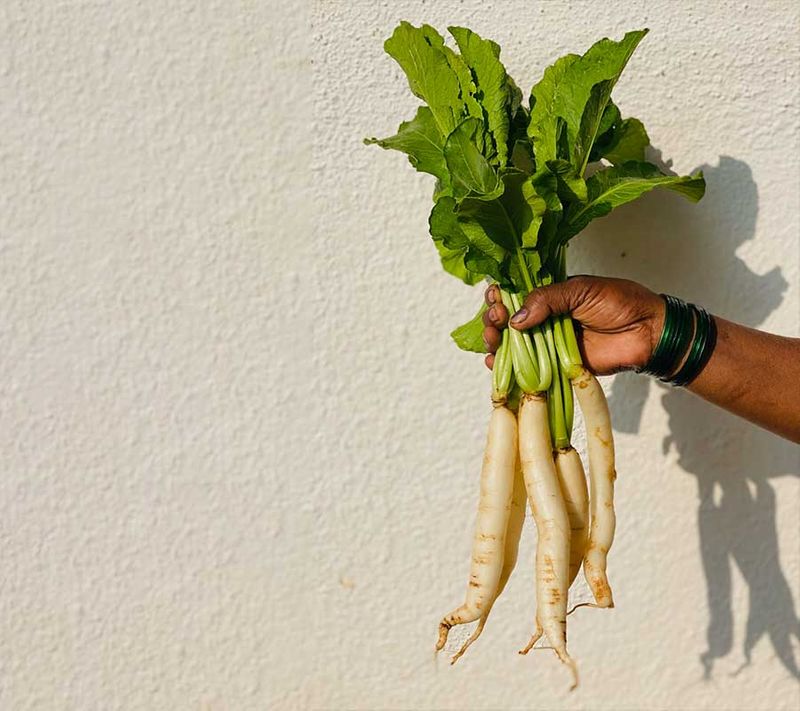 Back home, using local produce is a key guiding principle at The Bombay Canteen and O Pedro. According to Shahzad, not only does it help the restaurant to give back, it also reduces carbon footprint and helps stay rooted in the community. When it comes to seafood, both establishments refrain from cooking commercially popular varieties like pomfret, rawas, and kingfish. "We try and apply our skills in cooking with produce that is less in demand. We want people to discover and enjoy fish like mackerel, red snapper, or even seabass while dining with us," says Shahzad. Only locally-sourced ingredients end up in the kitchen and menus are designed according to the seasons. Leftover bread at The Bombay Canteen kitchen is engaged to make miso and a bread crisp which is served with the winter special hara chana salad. Left-over lemon peels that are usually discarded are also used to make miso. The yakhni in the Gucchi & Girda, a dish from Kashmir, is crafted using leftover whey, not yoghurt. An everyday ordering cycle also helps cut down on the wastage of ingredients. "Generating waste has become a part of our culture, but we need to work towards curbing that in all ways and means possible. It is the change in the mindset of people that we need to work on. At Hunger Inc's restaurants we try and do that with our team members in the training process as a part of our company culture," says Shahzad.
Tasting menus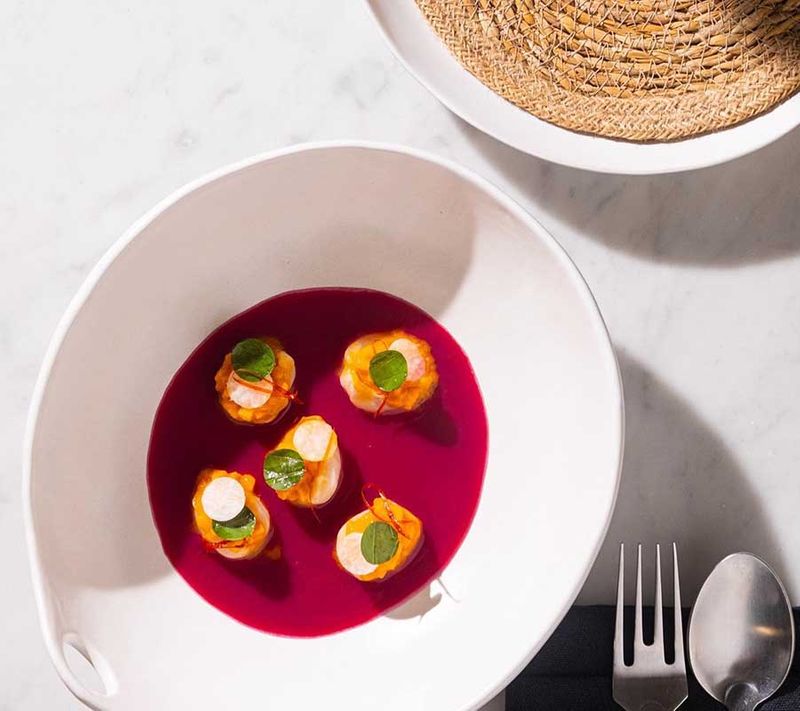 When Masque, an ingredient-driven restaurant, launched in 2016 co-owners Aditi Dugar and Prateek Sadhu made a conscious decision to work with a 'tasting menu only' concept. "The format worked best to tell a story to the diner and highlight the best produce that the country has to offer. It was also good for our zero-waste philosophy. A tasting menu ensures we restrict a lot of food waste in terms of how many portions we're cooking each night. That, coupled with a reservations-preferred policy, certainly helps as we know exactly how much we need to order," explains Dugar.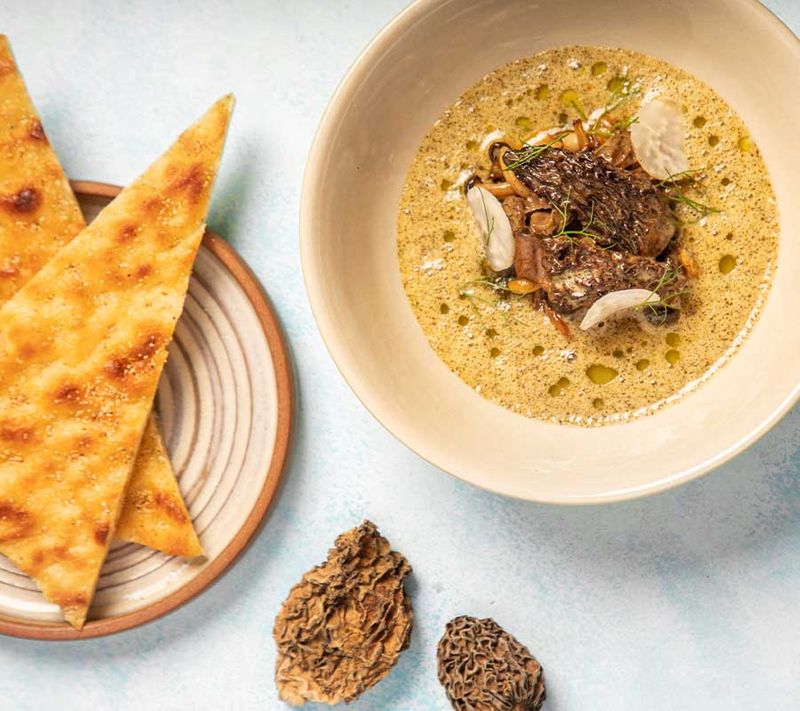 The acclaimed restaurant, which received the One To Watch Award for Asia's 50 Best Restaurants 2020 and made its proud debut on the list in 2021, focuses on indigenous ingredients and transforming traditional recipes into modern and elegant dishes. At Masque, byproducts are converted into a new product; trimmings and peels are dehydrated and converted into powders, salts, chips, and sauces—even fish bones make noodles. What remains is either composted or sent to the Masque Lab for the team to convert it into garums and vinegars, pastes or new bases. "Sustainability and transparency will be the main ingredients for the future of fine dining. It is no longer possible to ignore some of the ugly truths behind what is on our plate and the harm it is doing to our planet. To bridge that gap, there is an increasing focus on local, ethically sourced produce that's in season. This food philosophy is here to stay," says Dugar.
Farm to table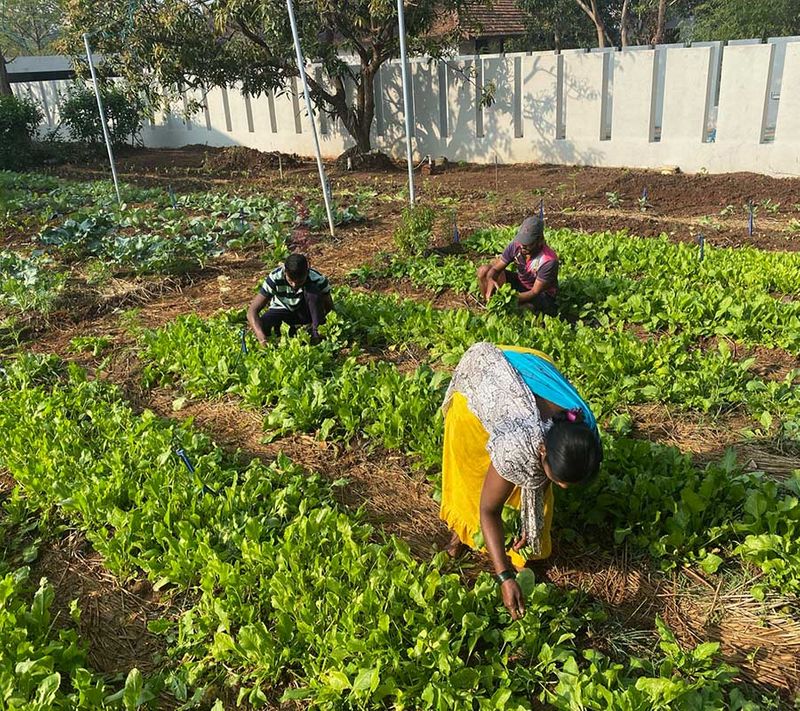 Long before sustainability became a thing in fine dining, Gauri Devidayal, the founder of south Mumbai's renowned restaurant The Table and Mag St Café, had been growing her own vegetables at her farm in Alibaug. "Many people think that farm to table is just about getting vegetables from a farm and serving it. Of course, most vegetables come from a farm. But the real meaning of the concept is knowing the journey of the produce from seed and soil to harvesting and finally serving it. I'm happy to say, we've been able to do that successfully at The Table Farm to a large extent," says Devidayal who enlisted the help of an urban farming specialist to help her prepare the farm for a sustainable, chemical-free process of growing her own produce. Mag St Cafe and The Table have ditched paper cups for coffee and encourage guests to bring their own cups/mugs to take their coffee or purchase the reusable tumblers. Even the delivery containers at her outlets are designed to be reused.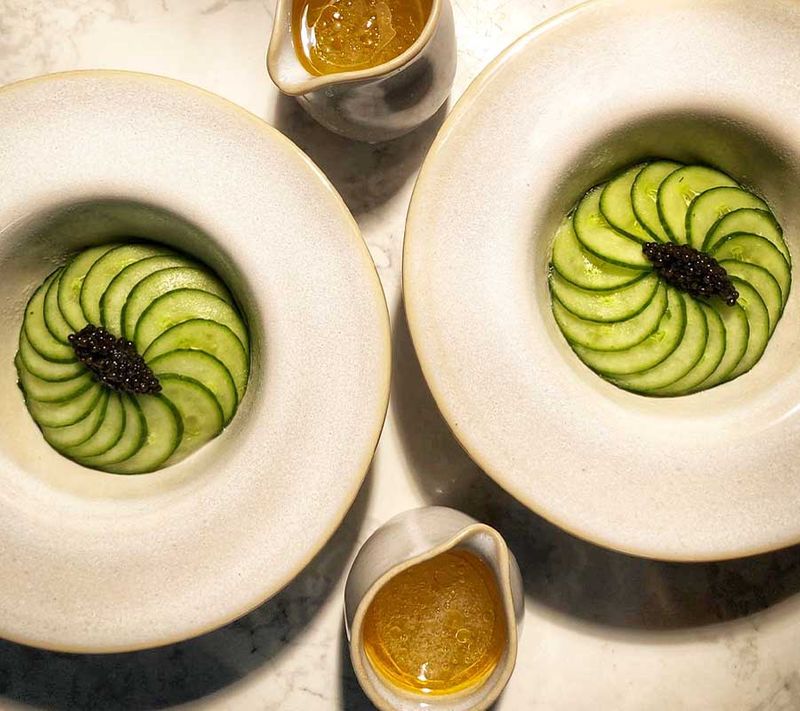 Another restaurant that is setting benchmarks in the farm table concept is Farmlore founded by Kaushik Raju. There is no printed menu at this gastronomic sanctuary, set in a 37-acre farm in Sathnur Village, Bangalore. The 10-course tasting menu here is entirely harvest driven and changes almost every day. "The most entertaining part of our work involves brainstorming around the harvest of the day. The menu changes quite drastically and depends entirely on what the farm throws at us. The only thing we ask our guests is to come with is an open mind," says Johnson Ebenezer, chef patron at Farmlore. There is no conventional gas stove in the kitchen. The food is cooked only on wood fire from the pruned mango wood on the farm. Post-service, the embers are used to slow cook certain items. Solar energy is used to power the restaurant while the kitchen waste finds itself in the compost bins.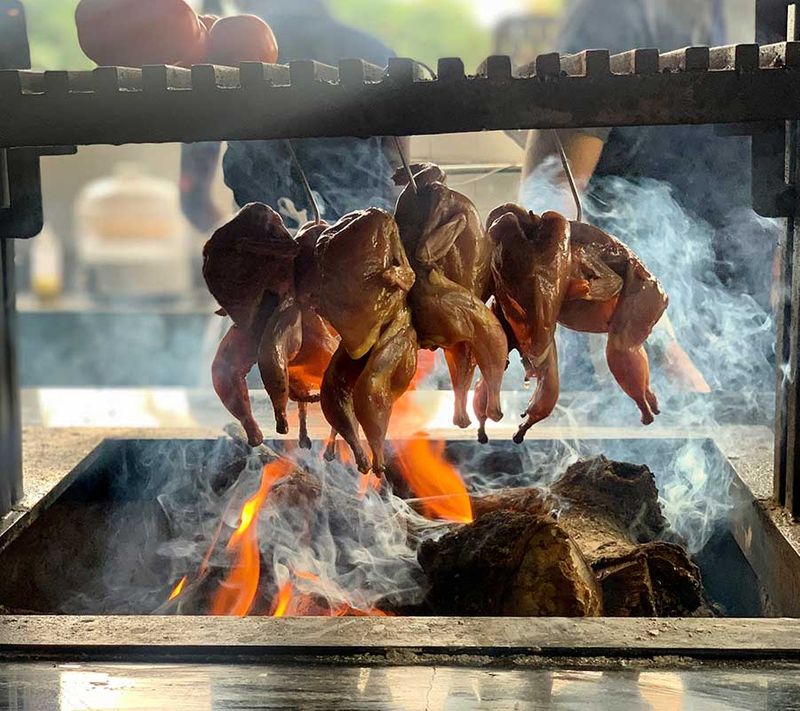 Bangalore-based Toast & Tonic has made sustainability the focal point of its restaurants. Most of the food, from bread to ferments and sauces, are made in-house. Even the stems of the spinach turn into a condiment after being salted and dried. This allows the restaurant to not only control the quality of their offerings but also manage supply chains more closely and minimise waste of raw materials. "While it's hard to rely on zero mile procurement, owing to the nature of our establishments, the amalgamation of regional and local produce in a myriad of ways, in cuisines that may not have classically lent themselves to those ingredients is a game-changer. Classic examples are the bathua or Malabar spinach Gyoza, or even the risottos done in freshly-pressed local mustard oil," explains Karan Upmanyu, sous chef, Toast & Tonic, Bangalore.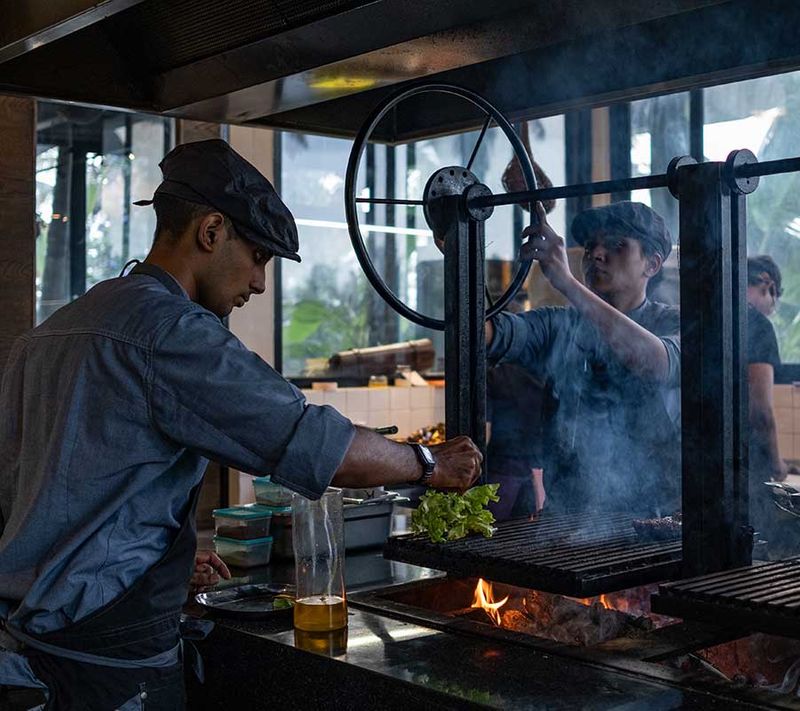 Some hotels and restaurants are taking the sustainability movement beyond the produce as well. For instance, ITC is the only hotel chain to introduce at its establishments zero-mile travelled water in glass bottles to reduce plastic waste. At 11 of its hotels, leftover oils from the kitchens are shared with companies engaged in generating biofuels through oil.
Making the choice to be sustainable poses many risks and its own set of challenges. Quality cannot always be guaranteed the same way it is in mass production. For some, this approach, which requires a strong capacity to adapt to the daily rhythm of the seasons, is a life-long project. "The reality is that it is not yet viable for profitable businesses to be 100%sustainable. But we certainly need to be thinking about and making conscious choices as long as they do not compromise on the quality of the experience," believes Devidayal. 
---
Photo: Shutterstock and featured brands