As fashion trends come and go, we often fail to realise this is the same industry that is the second-largest polluters in the world. "Every second, the equivalent of one garbage truck of textiles is landfilled or burned. If nothing changes, by 2050 the fashion industry will use up a quarter of the world's carbon budget. Washing clothes also releases half a million tonnes of microfibres into the ocean every year," mentions an article on the United Nations Environment Programme (UNEP).  
Fortunately, a variety of experienced as well as young fashion designers and entrepreneurs in India have realised fashion's negative impact on the environment, and are taking measures towards sustainability. While some are using local and eco-friendly fabrics like GOTS certified cotton, rose and hemp, a few are motivating customers to upcycle existing clothes, and others, challenging their creative imagination to create seasonless collections.
Here, we present to you a compilation of brands that are amplifying the message of sustainable fashion to create a healthier planet:
1. Grassroot by Anita Dongre 
Ace fashion designer Anita Dongre and her five brands, which include her couture label House of Anita Dongre, ethical fashion brand Grassroot, two high street labels and a jewellery brand, are the embodiment of sustainable fashion. It is her team and her commitment to supporting local artisans, sourcing ethically-made raw materials, and adopting environmentally sensitive processes that have helped them progress towards carbon neutrality.  
2. Doodlage 
With zero-waste and innovation at its core, Delhi-based startup Doodlage is a sustainable fashion brand that must be on your radar if you want to take baby steps towards a greener future. Started by entrepreneur Kriti Tulu in 2012, Doodlage's forte lies in using rejected fabric and fashion wastes to create stylish apparel, accessories and stationery. Knitted mufflers, sweaters and shirts are a few examples of the clothing on offer.  
3. Pero  
Another designer that's known for consistently weaving sustainability into her designs is Aneeth Arora, founder of Delhi-based label Pero. The fashion label has a wide array of beautifully crafted wearables, which started as reusable fabrics and were then transformed into everyday clothes with the help of local artisans. Another highlight of their products is the intricate embroidery coupled with unique patterns. Think artsy knits, trendy trench coats and much more. 
4. Gur Organics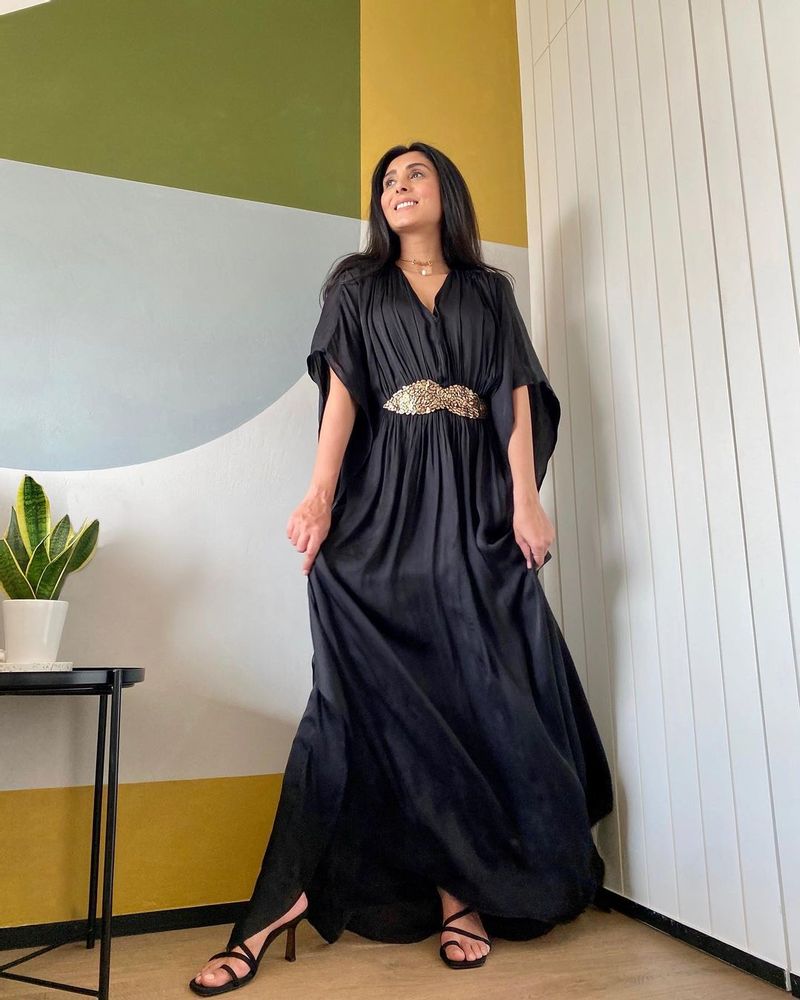 Stylist and fashion entrepreneur Pernia Qureshi, who gave India its first luxury fashion e-commerce platform, Pernia's Pop Up Shop, is the brains behind Gur Organics. She launched Gur Organics, a sustainable luxury fashion label, to change the perception of those who typecast sustainable clothing as 'dull and boring'. The brand's collection features fashion-forward ensembles for women, made from ethically sourced, organic fabrics. This includes fabrics made using fibres from rose, banana, eucalyptus and orange. Gur Organics also has a no-plastic policy.   
5. Ka-Sha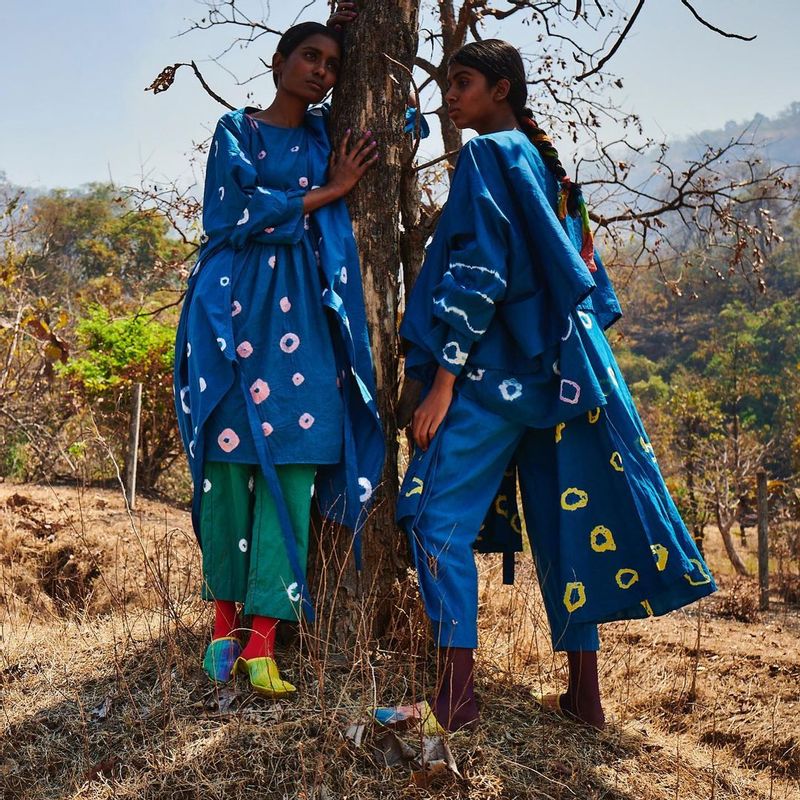 Launched in 2011, Pune-based Ka-Sha by Karishma Shahani is a fashion label that strongly believes in zero-waste. Ka-Sha's collections are made out of reused and repurposed fabrics (sarees, jackets, etc.), old vegetable sacks, rejected plastic bags and ribbons. These fabrics and items are transformed into jackets, kurtis, dresses and even accessories defined by bold prints and patchwork. What further remains, goes into creating the label's signature pompoms, footwear and scarves.  
6. Ba No Batwo 
Restore, revive, retain and reinterpret – these are the principles that are the driving force of designer Gargi Parmar's Ba No Batwo. Based in Aurangabad, the folks at the brand call themselves 'modern-day ragpickers' because they collect plastic bottles, discarded clothes, cosmetic containers and other textile waste to recycle and make handcrafted jewellery, stationery and home décor items.  
7. Bhu:sattva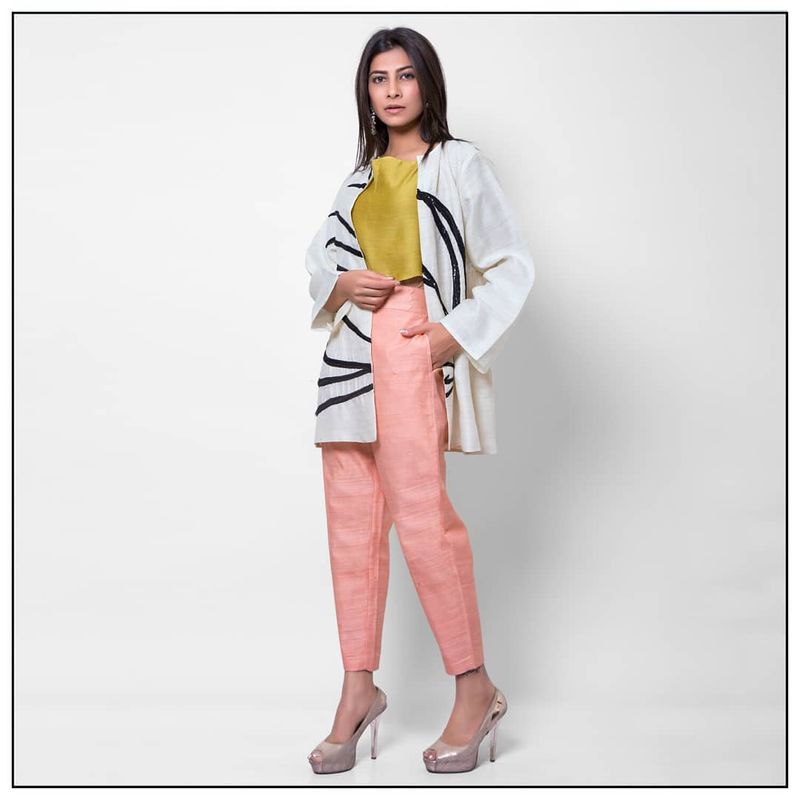 Gujarat-based organic clothing brand Bhu:sattva, founded by Jainam Kumarpal in 2009, is known for fabric blends made from fibres of bamboo, banana, and soybean mixed with khadi and cotton. The label caters to both, men and women, and their USP lies in how they blend Indian fabrics with western cuts and silhouettes.  
8. Rias Jaipur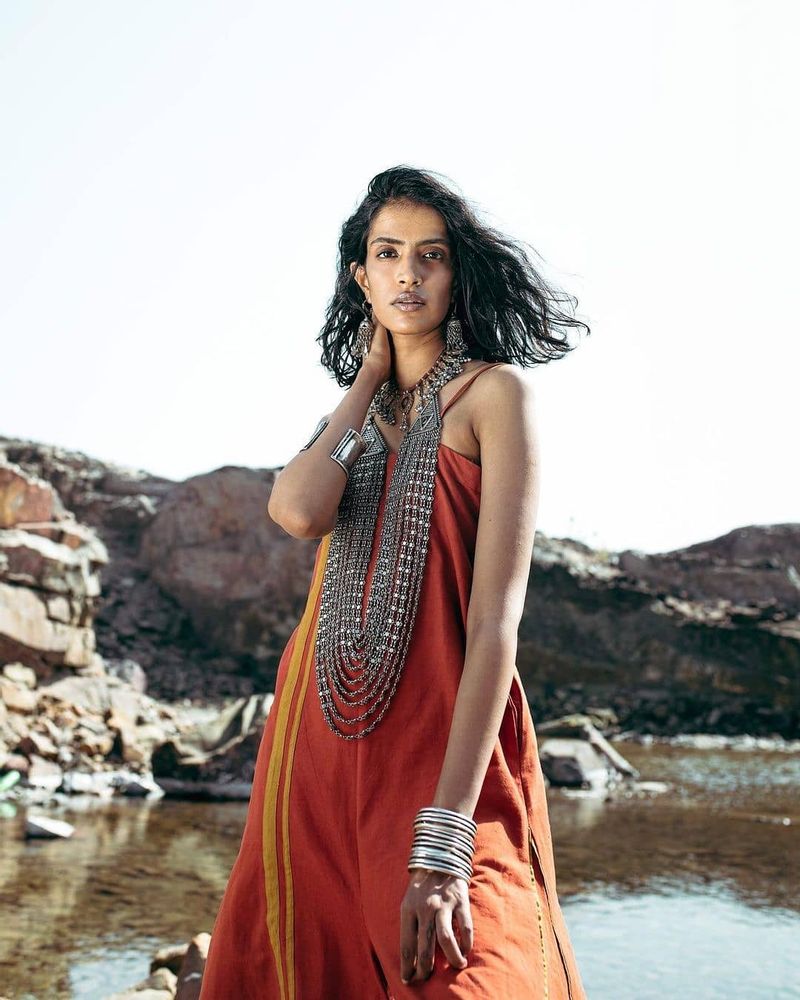 Handwoven fabrics, natural dyes and hand block prints meet millennial-friendly, contemporary silhouettes at Rias Jaipur. A-line dress with joggers, dresses, tops, trench jogger sets, khadi saris finished off with Dabu, or block printing are a few of the clothing styles present in their collections.  
9. Upasana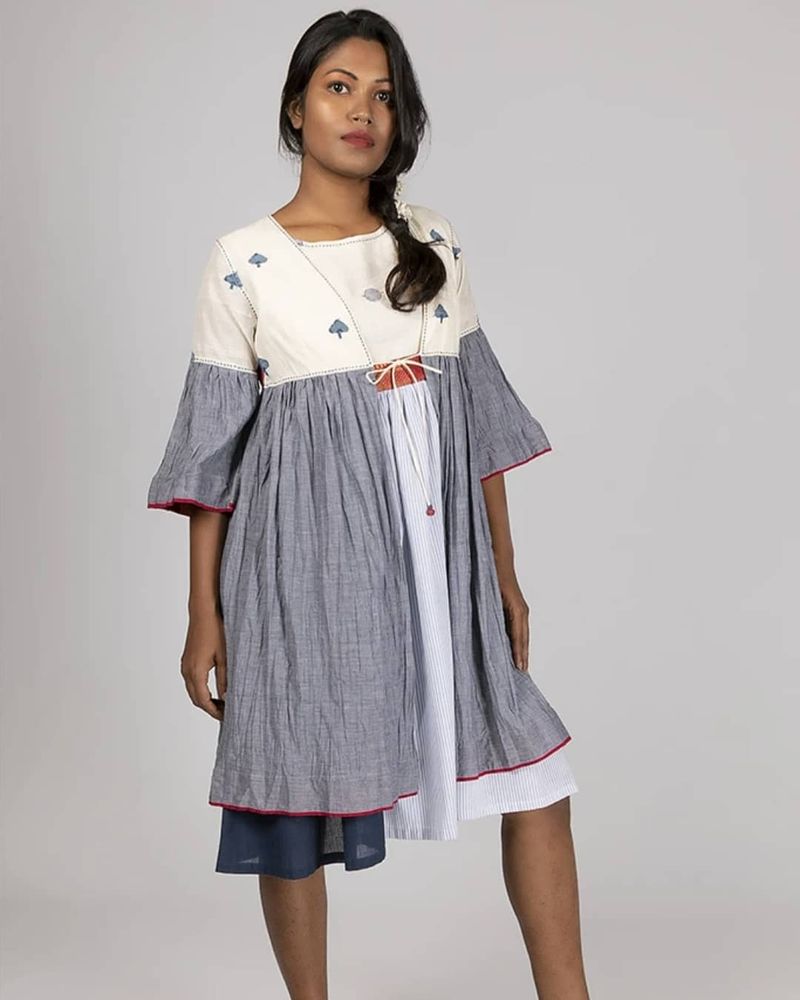 While most sustainable brands focus on creating conscious fashion while taking care of the environment, Auroville-based Uma Prajapati's brand, Upasana, aims to go beyond that. The fashion label looks at social issues -- from tsunami trauma, farmer suicides to garbage littering and weavers losing their job -- and finds solutions to promote the economic and social development of those affected. All this while promoting homegrown textiles and techniques from different parts of India. On offer is a range of men and women's clothing and accessories. So, when someone shops from Upasana, you aren't only benefitting the label, but also the entire community behind it. 
10. Ethicus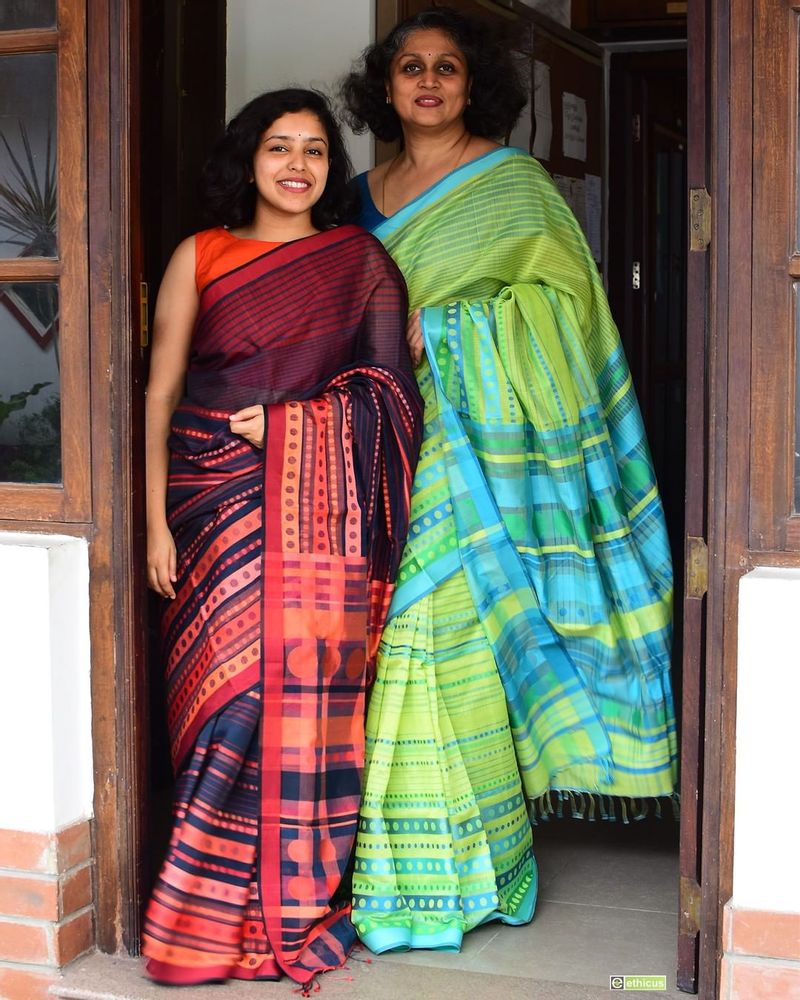 Pollachi-based Vijayalakshmi Nachiar's Ethicus is known for championing handcrafted organic cotton with traditional textiles and weaves such as Ajrakh, Bandhani and Chikankari. The brand, which specialises in sarees, believes in farm to fashion, and that's exactly what it does – grows its own organic cotton and weaves it into six yards of happiness. If you're a saree lover and want to create a sustainable wardrobe on a budget for yourself, you can start with an Ethicus piece.  
Special mention
11. SaltScout.com 
Not a fashion brand but Salt Scout hosts charity sales of celebrity memorabilia to promote a circular fashion system and support environmental conservation. In the past, they've collaborated with Bollywood stars such as Soha Ali Khan, Sharmila Tagore, Alia Bhatt and Sonakshi Sinha. Currently, they are hosting an online charity auction where actor Nauheed Cyrusi, who will be seen in an upcoming web series called Six, has opened her closet to a COVID-19 relief fundraiser. The proceeds of this sale will go to Hemkunt Foundation.
---
Photo: Facebook/Grassroot and Instagram/Featured Brands