Have you ever spotted a tiger in the forest? Or watched a sloth bear hang upside down from a tree? The thrill of watching wildlife in their natural habitat is unmatched. If you are looking to plan your next wildlife vacation, look no further than Maharashtra's, rich biodiversity, which is a treasure trove of experiences that no wildlife lover should miss. The state has several national parks, reserves and sanctuaries where travellers can observe wildlife up close and Maharashtra Tourism has been drawing up policies to promote road trips, wildlife and adventure tourism. The recent 'caravan tourism' policy, which aims to provide a unique experience to travel lovers also promotes tourism in remote areas of the state, is proof enough.
Sights of the Indian giant squirrel (also, the state animal), tiger, leopard, sloth bear, nilgai, bison and a range of rare winged migrants and herpetofauna (reptiles, amphibians and insects), won't disappoint you. But determining a unique travel experience, one that guarantees encounters, is not easy
When it comes to wildlife tourism in Maharashtra, most hope to catch a glimpse of the Royal Bengal tiger. With as few as 312 tigers (according to the All India Tiger Estimation Report 2018), to spot these ferocious predators in all their majesty is surely a fascinating experience. The trend of promoting celebrity tigers as part of Indian wildlife conservation has added to the craze of spotting tigers. 
Ever heard of the dominant female tigress Maya of Tadoba or Bittu in Maharashtra's Chandrapur district? Whether this trend is good or not is debatable, but it has increased footfalls at national parks, reserves and sanctuaries informs Lokesh Tardalkar, educator and CFO of travel company Travers India. "Travellers fail to realise that tigers are just one of the elements of the state's biodiversity," says Tardalkar. 
To help you make the most of your next wildlife getaway, we speak to wildlife enthusiasts to put together this definitive wishlist for the best wildlife encounters in Maharashtra.
1. Tadoba-Andhari Tiger Reserve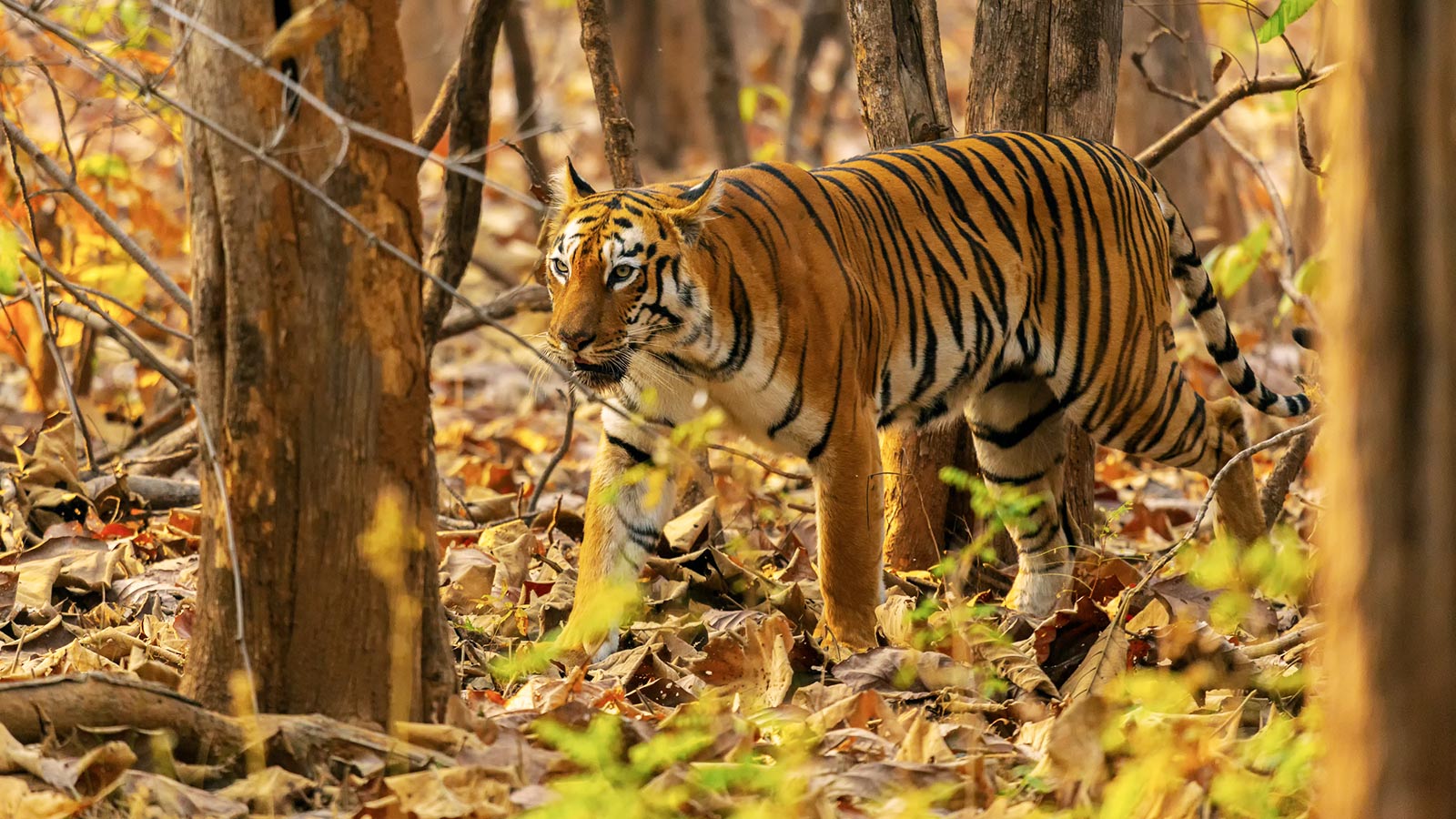 Sachin Rai is an award-winning professional wildlife photographer, who has been leading tours and workshops at Indian and international locations for almost two decades. Tadoba-Andhari Tiger Reserve tops the list for wild encounters in Maharashtra. Located in Chandrapur district, this reserve is popularly known as the 'jewel of Vidarbha'. Ask Rai what makes it number one and he promptly lists: rich in wildlife, good infrastructure, and knowledgeable tour guides. "It is your best bet to spot tigers," he says. In addition, you will also find other large mammals, hundreds of species of birds and the Indian marsh crocodile in this dry deciduous forest. 
While summer is the best time to visit, he tells us about Tadoba's best kept secret: the buffer zone. "The core zones are off limits, but not many know that you can visit the buffer. The sightings are good and if you're lucky, you might spot a tiger," Rai explains. 
Take your own vehicle or hire one at the reserve for safari. Tadoba has three core zones and 10 gates, and each has a specialty of its own. Rai suggests you gain thorough knowledge about these before planning your trip.
Best time to visit: March to May
What to look for: Tiger, hyena, spotted deer, gaur, nilgai, four horned antelopes, marsh crocodile and exotic migrant birds. 
How to reach: The closest railway station is Chandrapur, approx. 35 km away, and closest airport is at Nagpur, about 140 km away. Visitors can hire a taxi from both places to reach Tadoba National Park.
Where to stay: MTDC Holiday Resort, Irai Safari Retreat or The Pugmark Jungle Lodge
2. Pench National Park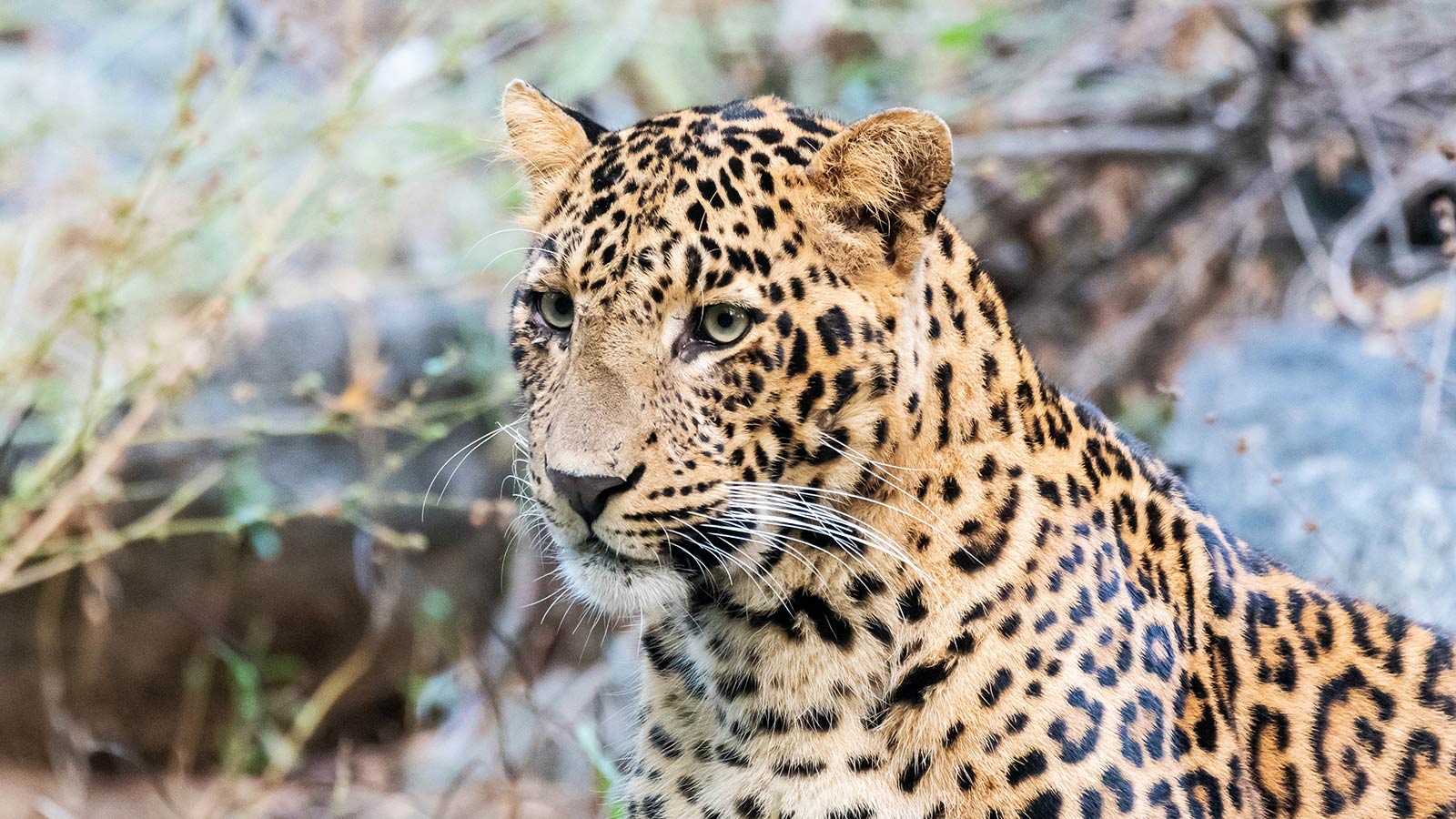 Shared by Maharashtra and Madhya Pradesh, the Pench forests inspired Rudyard Kipling to write the legendary Jungle Book. The landscape, which is an amalgamation of four different hill ranges, is as vast as it is dramatic and that's what makes it a photographer's paradise, according to Alankar Chandra, a professional wildlife photographer and founder, Wild Voyager, a company that plans unique journeys to wildlife hotspots. Tiger and leopard sightings are common in Pench, but don't miss out on other species such as langur, golden jackal, cheetal, nilgai, sambar and packs of wild dogs. Birdwatchers seldom return disappointed from Pench. The park has over 150 species like white-necked stork, parakeets, and shrikes. This includes migratory birds like Magpie robin, racket tailed drongo and red jungle fowl that visit during winter. 
Best time to visit: October to February
What to look for: Animals such as tiger, leopard, nilgai, langur, golden jackal and sambar, and birds such as white-necked stork, parakeets and shrikes.
How to reach: Pench National Park is approx. 93 km from Sonegaon airport and about 30 km from the Seoni railway station. 
Where to stay: Maharashtra Eco Tourism Sillari and Kolitmara, Pench Jungle Camp or Baghvan Taj Safari Lodge 
3. Nawegaon-Nagzira Tiger Reserve (NNTR)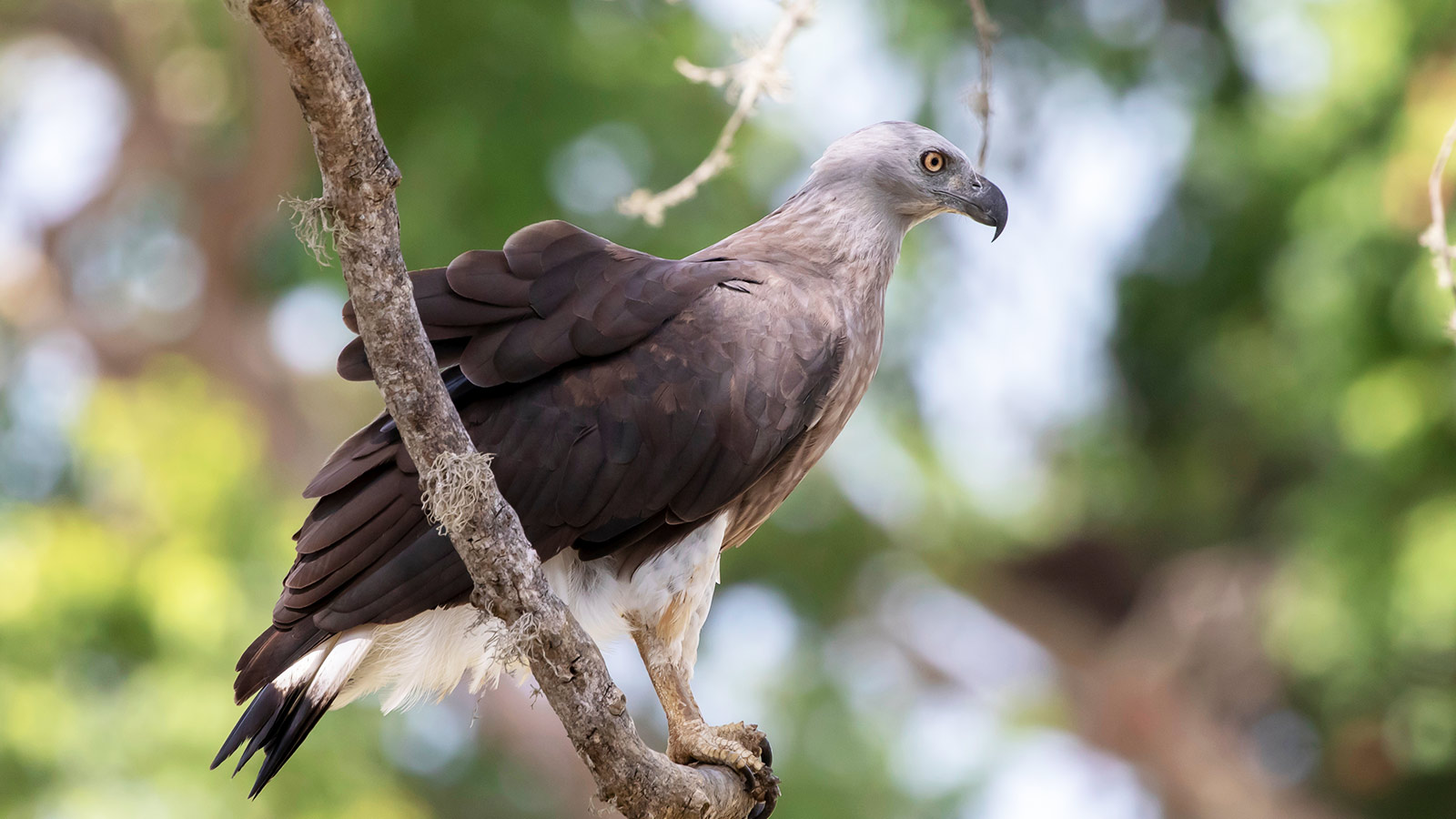 "This is the place you pick when you want to observe wildlife like at Tadoba, but avoid the crowd and distractions," says wildlife biologist and founder of SPROUTS Environment Trust, Anand Pendharkar. Although not as popular as Pench or Tadoba, Nawegaon-Nagzira is great for spotting large mammals, reptiles, amphibians and a variety of butterflies. The reserve consists of approx. 166 species of birds, which makes it a haven for birdwatchers, especially during winters when many migratory birds stop by its lake. But what amazes Pendharkar the most is the diverse vegetation – trees, grass, bamboo and more – which, he feels,  gives more meaning to the entire travel experience. "It is important to recognise them. When you know about trees and shrubs, you will automatically know which creature or animal will be found there. It's all connected," he explains. 
Best time to visit: October to June
What to look for: Tiger, leopard, panther, small India civet, sloth bear, grey headed fish eagle, woodpeckers, eagles, owls.
How to reach: NNTR is closest to Soundad and Tirora railway stations, both are 20 km away, and the Nagpur airport, which is 130 km away.
Where to stay: Nagzira or Navegaon Eco Tourism Complex by Forest Development Corporation of Maharashtra (FDCM), Tuli Suites Resort and Love Inn Nagzira Resorts
Note: Stay suggestions are based on Google ratings and reviews by users who have visited these properties.
Photo: Shutterstock