The conversation around wildlife, and particularly, tiger spotting, has been mired with debates around whether these are detrimental to the cause of conservation. Having said that, many wildlife facilities across the country have made an effort to provide services, like wildlife safaris and spottings, in a conscientious manner. Because the truth is, there's something transformative about watching a beast in its natural habitat. Of them, tigers top the list.
There's good news
On July 28, 2020, Union Minister of Environment, Forest and Climate Change, Prakash Javadekar announced that India now accounts for 70 per cent of the world's tiger population. The announcement was made after he released the Status of Tigers Co-predators and Prey in India 2018 report at a press conference in Delhi. As per the report, the tiger population has remarkably shot up by 110 per cent since 2006 and our country now has 2,976 breathtaking wild cats! Of them, Madhya Pradesh accounts for the highest population with 526 wild cats inhabiting the state, followed by Karnataka, which has 524.
This is a major success for conservationists, who have worked tirelessly to increase India's tiger population, which was formerly on the edge of extinction. Credit must be given to the systematic tiger conservation methods employed by the government and those working in conservation, through plans, such as Project Tiger, launched in 1973, alongside the efforts of charities like TOFTigers and The Corbett Foundation (TCF).
Government initiatives, like a ban on hunting and awareness creation, have helped to that end considerably. Improving tourism infrastructure at key tiger habitats, increased and enhanced vigilance and, of course, pressure from conservationists across the globe have helped further. Given that tigers are fast breeders, it helped speed up their restoration.
No doubt this calls for a celebration. So, we're throwing back to some of the best national parks and tiger reserves in India that are famous for tiger sightings.
1. Bandhavgarh National Park, Madhya Pradesh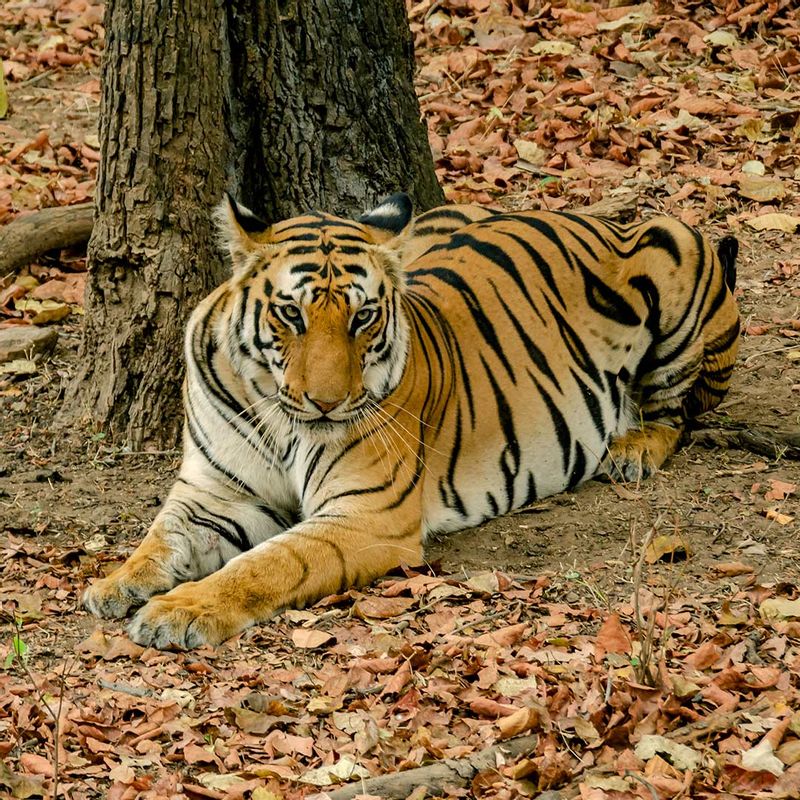 Madhya Pradesh aka the 'Tiger State of India' is home to Bandhavgarh National Park, which with over 70 tigers, has the highest tiger density in the country. The national park is home to celebrity tigresses Sita and Spotty - the local naturalist or tour guide accompanying you on the trip can help you identify them.
Tala, Magdhi and Khitauli are the three zones you have to drive through to be able to sight a tiger. Other attractions include sloth bears, porcupines, deer and a large variety of bird species for the bird-watcher in you.
Best time to spot a tiger: February to June
2. Kanha National Park, Madhya Pradesh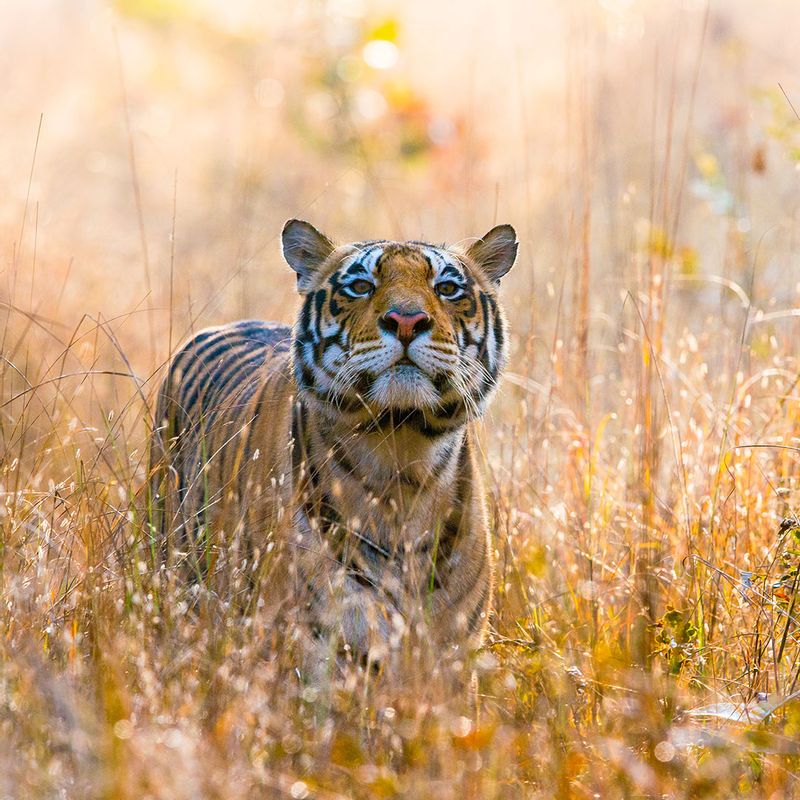 There's no better way to relive our childhood favourite, Rudyard Kipling's The Jungle Book, than Kanha National Park. The tourist attraction is believed to be the setting for Kipling's classic and one of the most accessible and well-managed reserves in Madhya Pradesh.
It spans across 940 square kilometres, where tigers can be spotted easily. While at Kanha, also keep an eye out for wild boards, leopards, elephants, hyenas and local and migratory birds.
Best time to spot a tiger: April to June
3. Ranthambore National Park, Rajasthan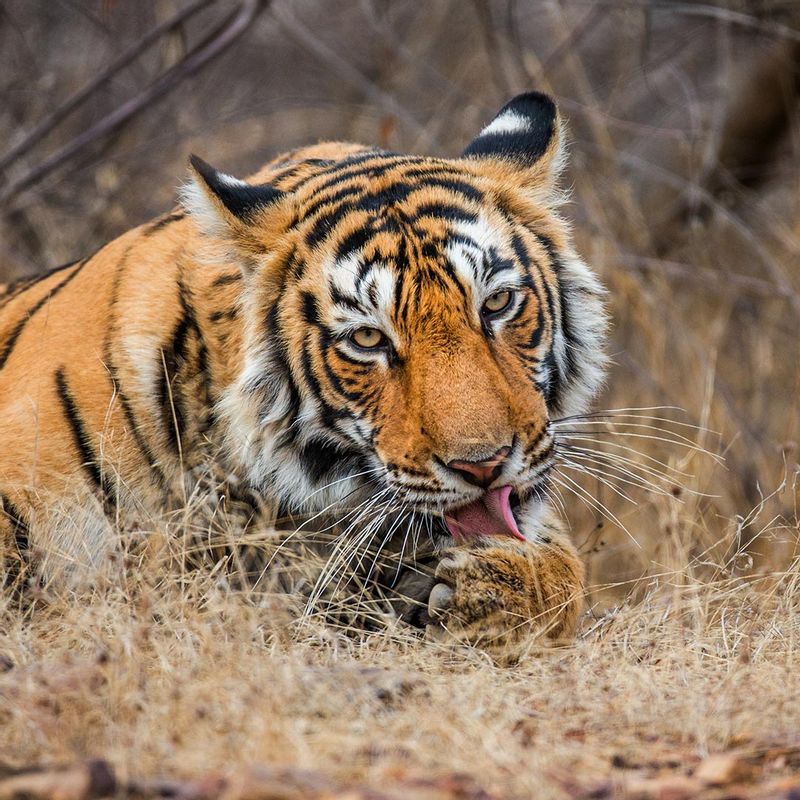 Once a hunting ground for kings, Rajasthan's Ranthambore National Park is a thing of spectacular beauty. It is one of the easiest places for tiger sightings, says Alankar Chandra of Wild Voyager, a tour company that curates luxury wildlife getaways. Spread across 1334 square kilometres, this national park became famous during the 1960s when Queen Elizabeth II visited it and Prince Philip shot a tiger here. 
Thankfully, hunting was banned in 1973 at Ranthambore after Project Tiger was introduced by the Central Government for their conservation. Other highlights of the park include its unspoiled wilderness, ruins of an ancient fort, where tigers and leopards are often spotted and wonderfully engaging safari service that you can avail of when you visit Ranthambore.
Best time to spot a tiger: April to May
4. Jim Corbett National Park, Uttarakhand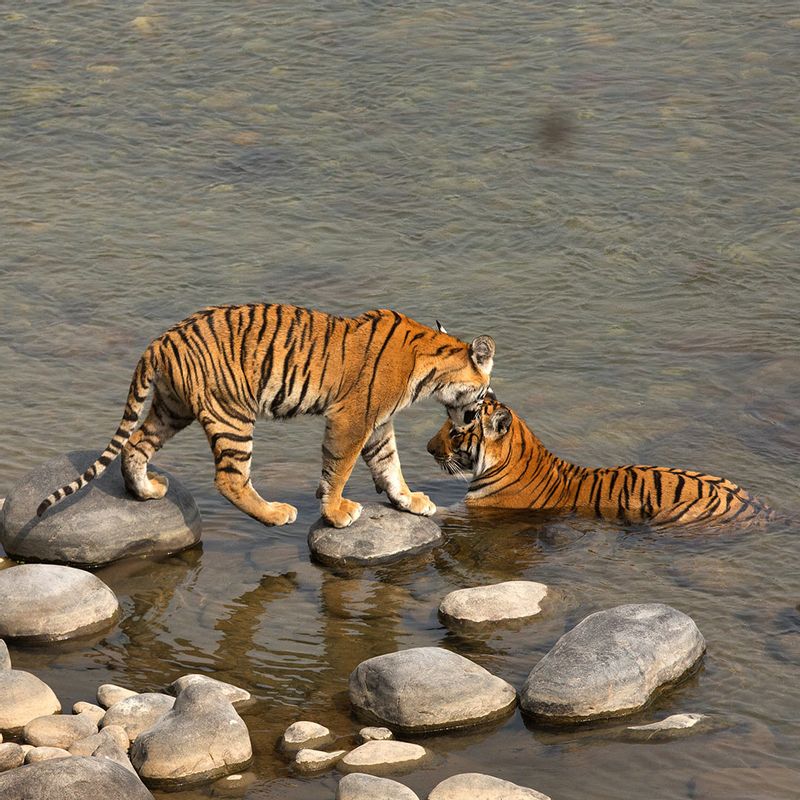 Established in 1936, Jim Corbett National Park is one of India's oldest parks. Nestled in the foothills of the Himalayan ranges, it has captured the imagination of many with its mesmerising landscapes and rich wildlife. According to the tiger census (2018-19), the park has the third-highest number of big cats in the country.
The reserve is divided into five ecotourism zones for the proper management of tourism, but the Bijrani or Dhikala safari zones are highly recommended because they have grasslands that attract tigers. Remember to check which zone is open when you visit.
Best time to spot a tiger: March to June
5. Tadoba Andhari Tiger Reserve, Maharashtra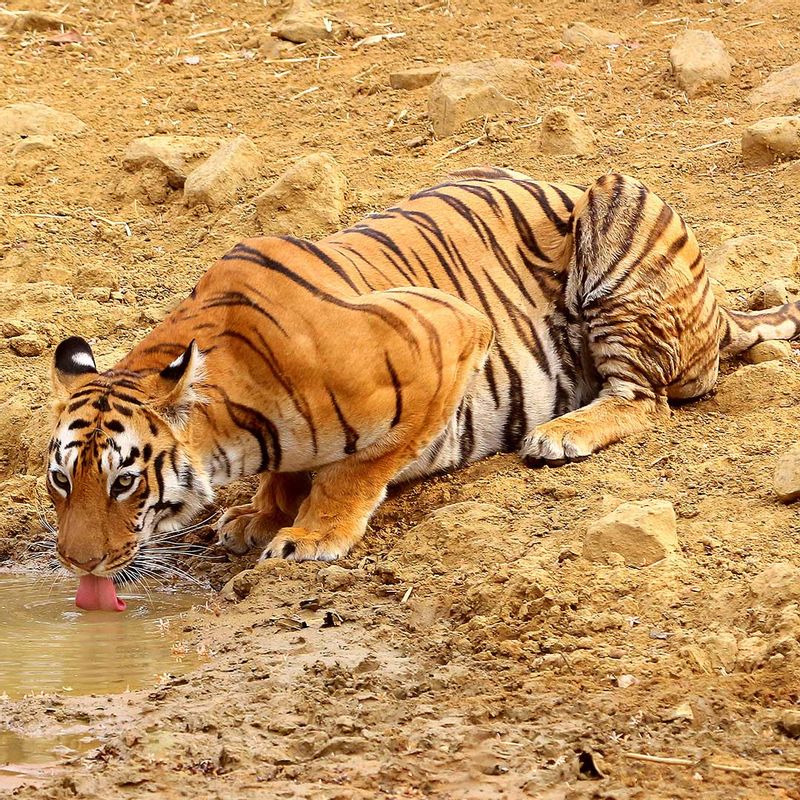 Also known as the 'jewel of Vidarbha', Tadoba Andhari Tiger Reserve (TATR) is located in the Chandrapur district of Maharashtra and is home to celebrity tigress Maya and her cubs. According to Sachin Rai, an award-winning professional wildlife photographer, it is the best place to spot a tiger in the state.
Since it is a dry deciduous forest, the best season to visit TATR is during summers, because the scorching heat attracts wildlife to the water bodies inside the reserve. TATR is lauded for solid infrastructure and knowledgeable tour guides, Rai shares. 
Best time to spot a tiger: March to May
---
Photo: Shutterstock