Around the world in three days — seems impractical, right? Well, an Indian duo has made the impossible possible. Their feat, of travelling to all the seven continents in a mere three days one hour five minutes and four seconds, has made it to the Guinness World Records. Going by the belief that 'all records are made to be broken', Dr Ali Irani and Sujoy Kumar Mitra are the first Indians to set the fastest travel time record, breaking the previous world record by almost 13 hours. The previous record was held by Khawla Al Romaithi from the United Arab Emirates, who travelled across seven continents in three days and 14 hours in February 2020.
While Irani (64) has worked with the Indian cricket team as a physiotherapist in the past, Mitra (39) quit his chemical engineering job in 2014 to explore the world. The passionate travellers, as they love to call themselves, started their journey from Antarctica on December 4 and landed in Melbourne, Australia on December 7, 2022. "Starting the journey from King George Island, Antarctica, we travelled to South America, Africa, Europe, North America, Asia and the last destination was in Oceania - Melbourne, Australia," says Irani.
An opportunity in challenges
What stood out as the biggest challenge for them was changing the route four times. They told Zee Zest, "The first route was during the pandemic, and due to restrictions, our Antarctica cruise was cancelled. Then, we had a flight via Rome to Alitalia. But the airline declared bankruptcy and we lost all our funds. We decided to attempt it after one year." Next came the post-Covid visa problems. "The challenge was how to select a country in North America (Mexico), which was not issuing visas. The USA had no new visa appointments, only renewal of previous visas, and Canada had five months waiting in 2022. Similarly, in Europe, the United Kingdom increased processing time to 10 weeks, wherein a lot of Schengen countries had more than 4-5 months waiting for visa appointments. These challenges brought the best out of us, and we were able to create a route in 73 hours and 05 minutes whereas the previous record was 86 hours and 14 minutes."
Planning the record-breaking route
You may be wondering how they travelled and if they even visited any of the tourist destinations or just hopped flights. Here's the thing — as per the Guinness World Record guidelines, it is mandatory to use scheduled transports. Mitra, who's been a frequent traveller for over a decade, explains, "We travelled to seven continents by scheduled flights. We crossed immigration in the country, used scheduled public transport like the metro to go to the nearest landmark, clicked pictures and returned to the airport. Using private cars was not allowed. In cities where there was no public transport at the airport, licensed private cars can be used for a maximum of 50 km." But then, planning the record took more time than expected. They had initially planned for pre-Covid conditions but due to Covid-related closures and post-Covid restrictions, the time duration increased. "However, we aspire to be part of a few more Guinness Records in travel," adds Irani.
The inspiration to travel the world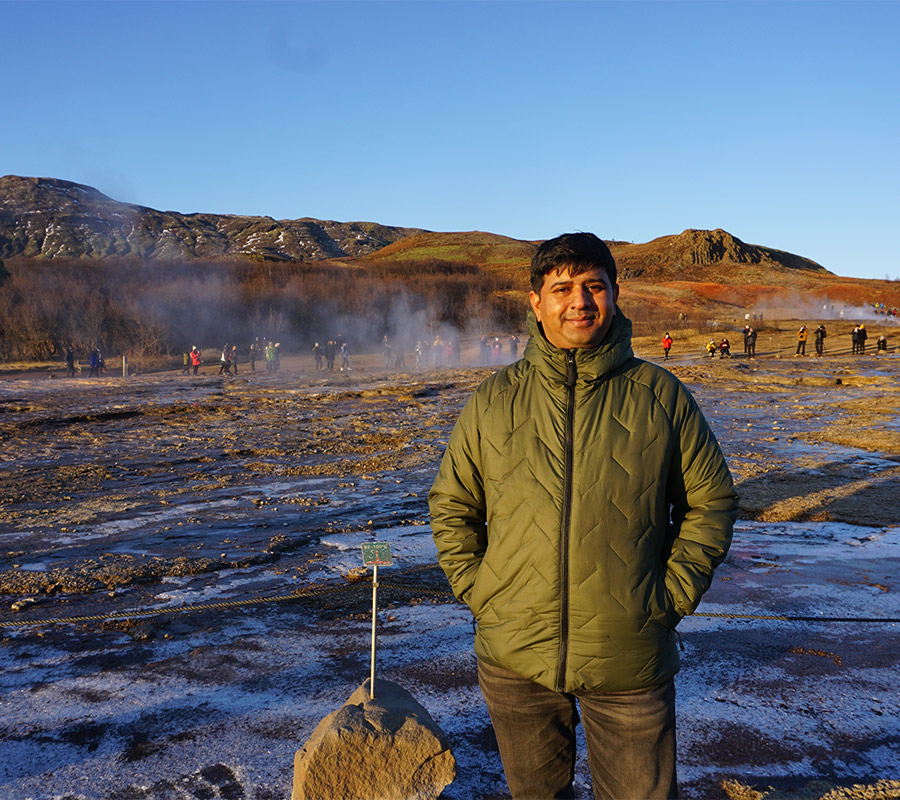 On what inspired them to achieve this glorious feat, Irani, who has been a frequent traveller from the time he worked with the Indian cricket team in 1987, says, "Travelling transcends boundaries and unites people around the world."
Mitra, who was born and brought up in Raebareli, says, "Taking a flight was an aspiration. Travelling internationally was too big a dream, but I had the passion to travel. I started visiting all major destinations in India from 2006 in general class, bus and sometimes sleeper class reservations. In December 2011, I took my first international trip from my savings." Today, he has covered 181 countries and has challenged 12 Guinness World Records in travel already.
And even though the journey may have ended, there are many more milestones that Mitra wants to achieve. 
Photo: Instagram/Ali Irani