As we await the wedding images of actors Katrina Kaif and Vicky Kaushal to finally put the speculations to rest and take over our feeds if they haven't yet, here's a look at the wedding venue that will host the biggest celebrity wedding of 2020. The couple has booked out one of India's newest luxury resorts, Six Senses Fort Barwara in Sawai Madhopur, Rajasthan. 
Sooryavanshi actor Kaif and Uri's lead Kaushal landed in Jaipur yesterday to make their way to the heritage hotel and start the wedding festivities. News reports also state that the couple has been advised to seek blessings at the Trinetra Ganesh temple located 32 km away from Six Senses Fort Barwara. The wedding is said to be scheduled to take place on December 9, 2021, with more than 100 VIP guests in attendance. As guests trickled in, a grand welcome awaited them at Fort Barwara, which included fireworks and performance on Khwaja Mere Khwaja from the film, Jodha Akbar. 
The town of Sawai Madhopur is abuzz with activity and preparation and at the heart of it all is the resort. Pioneers in sustainable hospitality, Six Senses Hotels Resorts and Spas opened the doors to their first hotel in India, Fort Barwara, in Rajasthan in October this year. 
The 14th-century fort, near Ranthambore, is a 2.5-hour drive from Jaipur Airport by car, and six to seven hours from Delhi by car. The luxury resort serves a Rajasthani inspiration for everything from décor to dinner. Two nights at this uber-luxe heritage hotel will pull you back upwards of Rs 1,30,000.
Here are 6 reasons why the regal Six Senses Fort Barwara resort makes the perfect venue for the fairy-tale Vicky-Kat wedding that Bollywood will ever witness on and off-screen:
1. A lesson in restoration
Fort Barwara was restored by Espire Group and Prithviraj Singh, the grandson of Raja Man Singh of Barwara. The architectural design along with the conservation of the fort was undertaken by late Nimish Patel and Parul Zaveri-led Panika. The 700-year-old fort was restored and converted into a modern resort with the use of traditional building techniques used in Rajasthan, sensitively incorporating efficient design elements, such as rainwater collection tanks and solar panels.
2. Luxe accommodation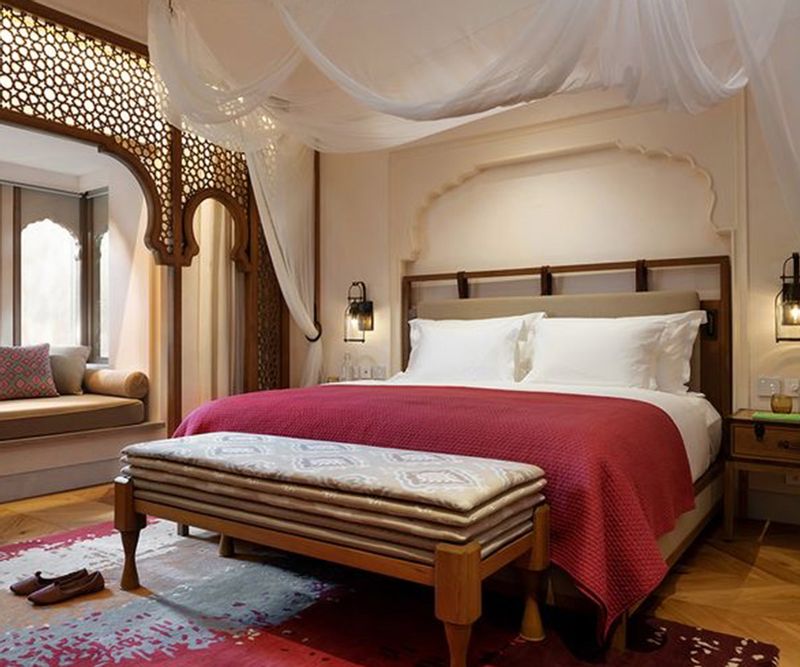 Six Senses Fort Barwara is spread across two original palaces, two original temples, and 48 beautifully appointed suites within the fort walls. Each of these suites are designed in a contemporary Rajasthani style to complement the historic backdrop of the fort while subtly incorporating state-of-the-art in-room technology. The east-facing rooms offer a view of the countryside while the west-facing rooms give you vistas of Barwara village and beyond.
3. Internationally acclaimed spa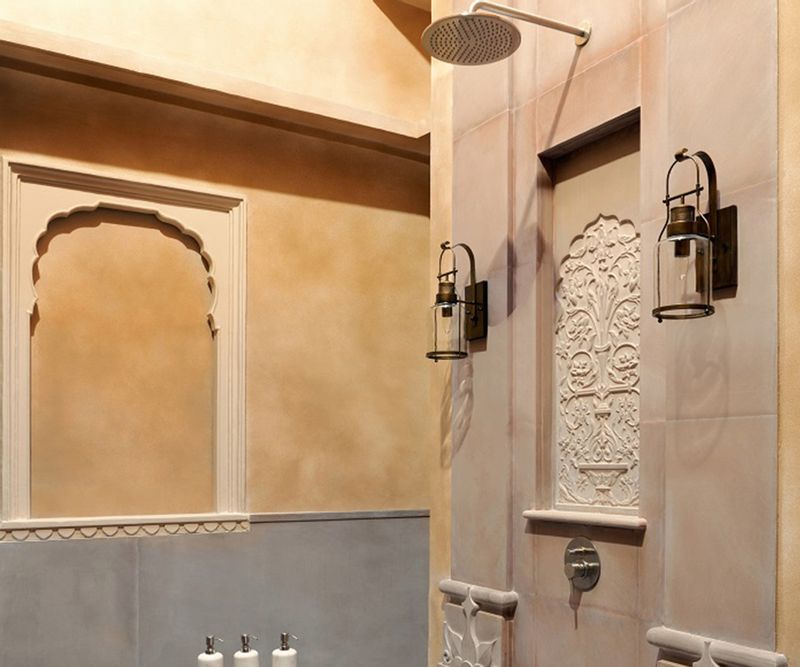 Other amenities at Six Senses Fort Barwara include the famed Six Senses spa, spread over 30,000 sq ft, located in the Zenana of the fort with a focus on Ayurvedic and personalised wellness programs. They use their own signature range of indigenous essential oils, muds, clays, gels, and vegetable oils, all blended for optimum therapeutic energy.
4. Dine in luxury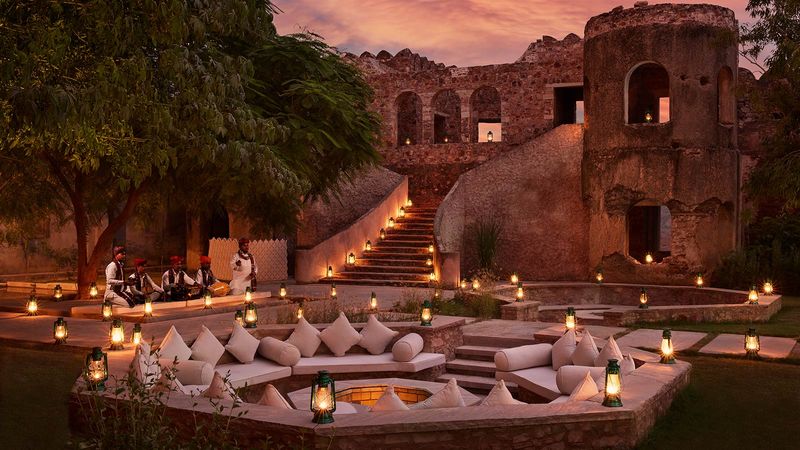 There are two restaurants that serve modern cuisine using locally sourced ingredients together with a bar and lounge. On offer is the best of regional Rajasthani and pan-Indian cuisine with a sprinkling of international influences while embracing the Eat With Six Senses philosophy of local, fresh and seasonal produce. 
5. Sustainability at its core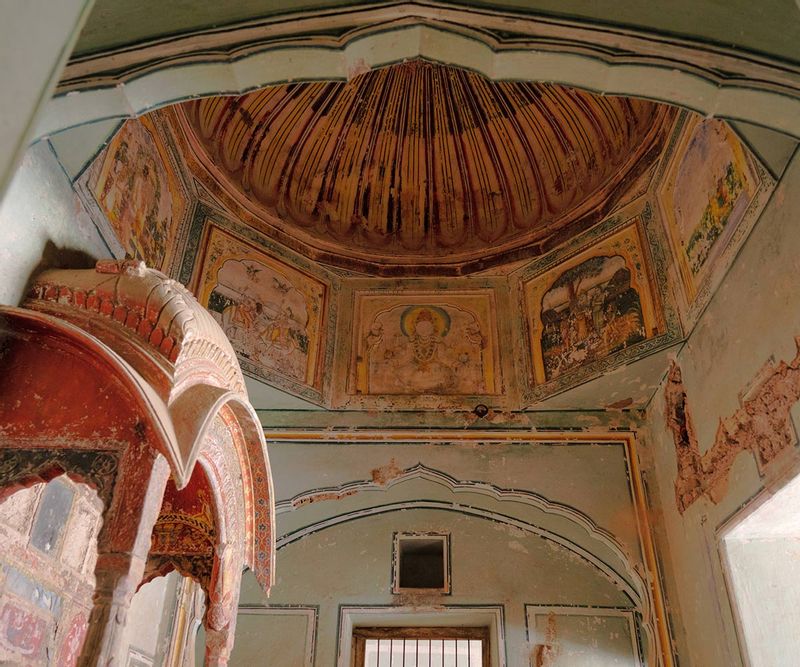 In sync with the Six Senses philosophy, Fort Barwara also follows the tenets of sustainability. The Earth Lab at the resort showcases sustainability efforts to support communities and ecosystems while inviting guests to learn some positive life hacks.
If you're in the mood for more, the hotel customises activities such as daily fitness classes, group activities and wellness talk with experts, heritage walks and horticulture within Six Senses Fort Barwara, cultural walks to nearby villages, hikes, picnics and more. Being in close proximity to the Ranthambore National Park, Six Senses also offers daily safari drives.
6. Venue for special events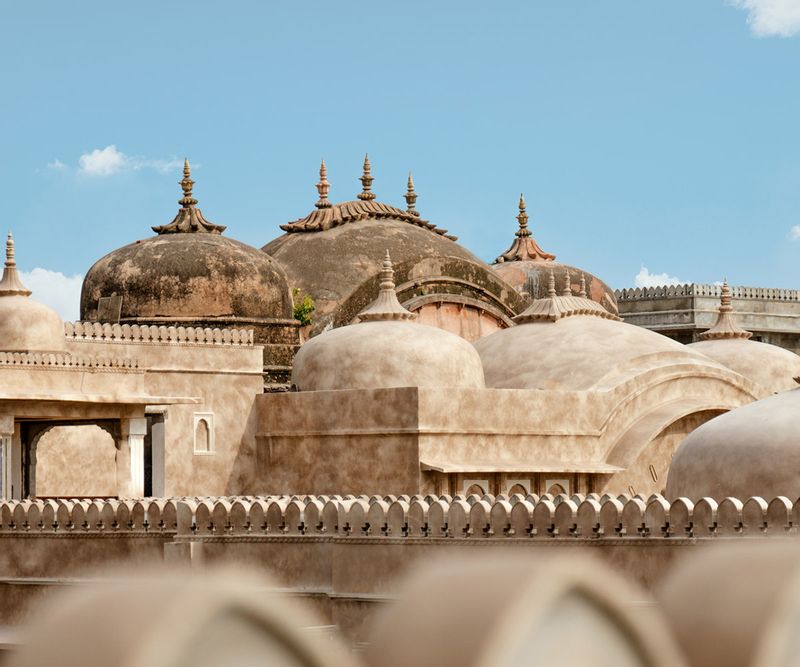 Six Senses Fort Barwara is also an idyllic destination for weddings, anniversaries, birthday parties, social gatherings and corporate events. It offers a range of indoor event spaces including a 2,045 sq ft ballroom as well as magical outdoor settings and event lawns.
---
Photo: Six Senses Fort Barwara