Ask Katrina Kaif what beauty means to her. "Confidence, being happy and joyful. Everything else is just icing on the cake," exclaims Kaif, who recently celebrated the first anniversary of her beauty brand Kay Beauty in partnership with beauty retail giant Nykaa. As the official brand ambassador of L'Oréal at Cannes or as the leading lady in Bollywood, Kaif has managed to stay effortlessly glamorous, but never over the top with her looks. 
For Kaif, the business of beauty is not just a passing fling, but a long-term commitment. As a fashion inspiration to many, Kaif wanted to create a makeup line that is easy to apply and cares for the skin. Her foray into beauty is not limited to a one-off collaboration, but a more personal one, where she is involved as much in the product development and expansion of the brand, as in the promotions of Kay Beauty with her Instagram feed revealing details of new product launches, video teasers and expressing her gratitude on completing one successful year of her brand and the ever-growing Kay beauty community.  
Kaif's experience of working with the best makeup artists in India, her first-hand experience with beauty brands and the latest trends in the world of beauty has shaped the whole range at Kay Beauty— ultra-glam, long-lasting products that also care for your skin. In its debut range in 2019, Kay Beauty had launched an extensive line of eyeshadows, liners and lipsticks in comfortable crayon textures for women on-the-go and at price points that has made glamour accessible. Soon nail colours followed, and recently, a range of liquid liners and mascara were added to the existing line. For the first year celebration, the brand launched a series of Kay Beauty Matte  compacts.
Speaking about makeup products that don't harm the skin with chemicals, Kaif mentioned that Kay Beauty's makeup line is infused with a signature blend of chamomile and marula oil that is healthy for the skin. Though critics mentioned that Kay Beauty is no Kylie Jenner, the popularity of the line amongst millennials has silenced most.  
Scroll down to find out some secrets from Katrina Kaif's beauty diary: 
The one trick to take you from blah to wow in a jiffy 
An important makeup trick that works for all occasions and for any kind of event is to wear some lip colour. If you have had a long day, and are feeling tired, a pop of colour on the lips is a sure-fire way to instantly brighten your face.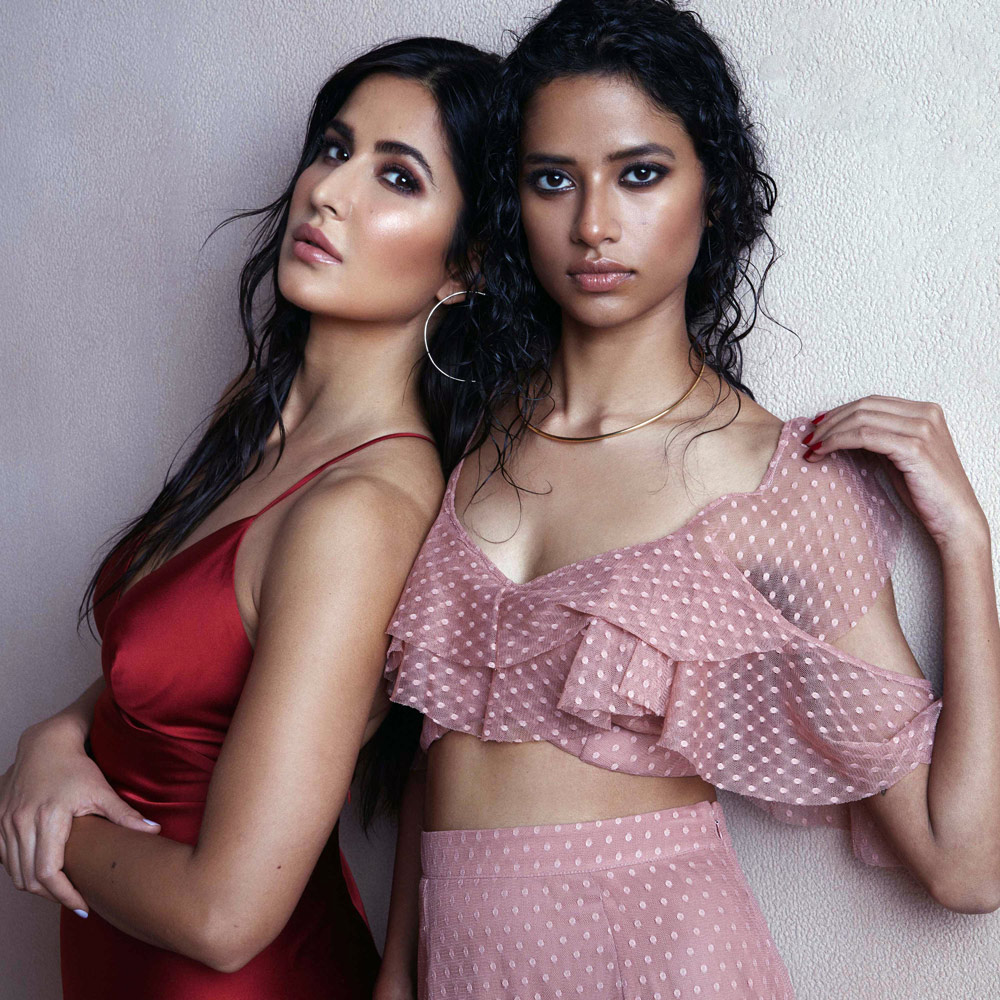 Beauty hacks every woman should know 
Who needs a makeup artist to get a glamorous makeover? There are several easy and DIY beauty tutorials online that show how to ace the perfect winged eyeliner or how to nail the smokey-eyed look. Watch some of the beauty tutorials on our social media platforms where beauty bloggers and beauty influencers share tricks to enhance your features.  
Secret for a dewy, beautiful skin  
It's important to exercise four times a week. When out in the sun, make sure to wear a good sunscreen to protect your skin from the harmful UV rays. Moisturising your skin regularly, getting eight hours of sleep and a healthy diet always work wonders for your skin. 
Beauty faux pas to avoid  
One beauty faux pas that can make or break your look is not wearing the right shade of foundation that matches your skin tone. It's important that on single application, your skin does not look white, grey or pink.   
Favourite products from Kay Beauty  
Lip crayon in Billboard, eye shadow crayon in Rebel and the Kay Beauty Volume and Length Mascara. One go-to makeup look involves contouring, brown shadows around the eyes and nude lips. 
Best makeup lesson learnt 
The trick lies in blending and layering the makeup—start with the lighter colours and build them up. For the lips, I go with the lightest colour, and then keep adding. I start with a lipliner to fill the lips first, then keep adding colours till you achieve the perfect shade. I trust nude lips and bold eyes-an all-time favourite look that never fails to make heads turn.   
Photo: Katrina Kaif