Cochin, or Kochi, is a port city in Kerala. The city has a long history that has been shaped by several civilizations, including the Portuguese, Dutch, and British. The backwaters, spice bazaar, and colonial architecture of Kochi are world-famous. This post will cover some of Kochi's well-known attractions as well as the ideal time to travel there.
October to March, when the weather is pleasant and dry, is the best time to visit Kochi. The temperature during this time spans 20°C to 32°C, making it ideal for outdoor activities and tourism. Travelling can be challenging during Kochi's monsoon season, which lasts from June until September and brings with it flooding and a lot of rain. April and May are the summer months, which can be hot and muggy with highs of up to 35°C.
The spice markets in Kochi are renowned for selling a wide range of whole spices, powders and herbs, including cardamom, pepper, cinnamon, and cloves. The market, which is in the centre of the city, offers samples from sellers and the opportunity to witness how spices are grown and processed. Additionally, it's a terrific spot to find one-of-a-kind presents and souvenirs to bring back home.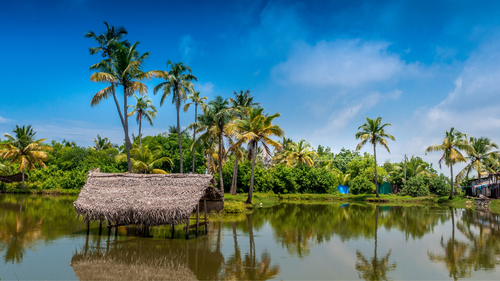 Whether you're interested in history, culture, or outdoor sports, Kochi is a city that has plenty to offer to everyone. Visitors will undoubtedly leave Kochi with lifelong memories because of its unique and interesting blend of cultures and architecture.
Here are the best places that Kochi has to offer, which are a must-visit.
1. Fort Kochi and its Chinese fishing nets
On the western side of the city, there is a historic neighbourhood called Fort Kochi. The Portuguese constructed it in the sixteenth century, and the Dutch and British afterwards lived there. The area is renowned for its colonial-era buildings, notably the oldest European church in India, St. Francis Church.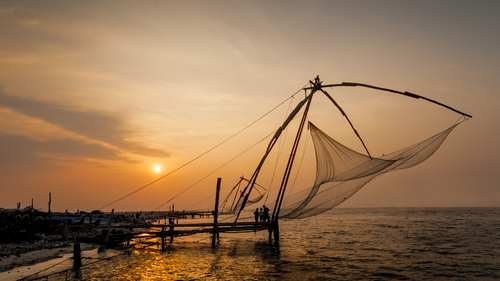 The Chinese fishing nets are all over the Fort Kochi neighbourhood, which is one of Kochi's most well-known tourist attractions. Chinese traders first brought these nets to the city in the fourteenth century, and they have since become an emblem. The fishing nets offer a distinctive photographic opportunity, particularly after sunset when they are silhouetted against the orange sky. Visitors can use these nets to try their hand at fishing and eat the locally-prepared catch of the day.
A stroll along Fort Kochi beach is another option for those who want to catch the sunset. Because there is so much to do, Fort Kochi becomes one of the best places to visit in Kochi.
2. Mattancherry Palace
The Portuguese erected Mattancherry Palace, often referred to as the Dutch Palace, in the 16th century, and the Dutch later refurbished it. The palace's design is a fusion of Portuguese, Dutch, and Kerala styles, and it contains a collection of murals that show scenes from the Mahabharata and the Ramayana. Except on Fridays and public holidays, the palace is open from 9:45 am to 4:45 pm. For Indian citizens, the entry price is INR5, whereas it is INR100 for foreigners. If you're a history buff, this is a must-visit place in Kochi.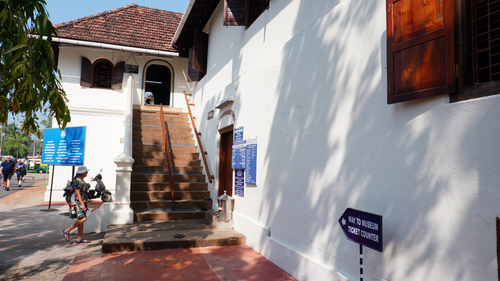 3. Paradesi Synagogue
The Paradesi Synagogue, which was constructed in 1568, is the Commonwealth of Nations' oldest continuously operating synagogue. The synagogue includes hand-painted English tiles, Chinese tiles, and chandeliers made of Belgian glass. In the nearby Jewish museum, visitors may also look at the Torah scrolls and take in all the information about the synagogue's history. Except on Fridays, Saturdays, and Jewish holidays, the synagogue is open from 10 am to 1 pm and 2 pm to 5 pm. For Indian citizens, the entry price is INR5, whereas it is INR25 for foreigners. If you're fascinated by different cultures, you must visit this place in Kochi.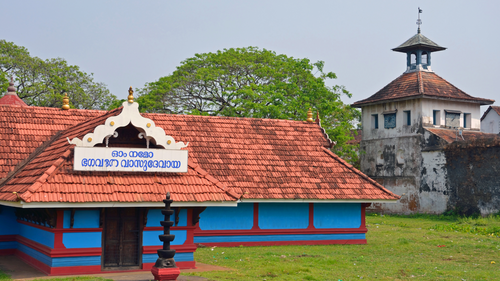 4. Hill Palace Museum
In Tripunithura, a Kochi suburb, there is a former royal palace called Hill Palace Museum. The palace was the main seat of the Maharaja of Kochi and was constructed in 1865. The museum houses a collection of royal family treasures, including swords, paintings, and sculptures. Except for Mondays and federal holidays, the museum is open from 9 am to 12:30 pm and 2 pm to 4:30 pm. For Indian citizens, the entry price is INR30, while it is INR150 for foreigners.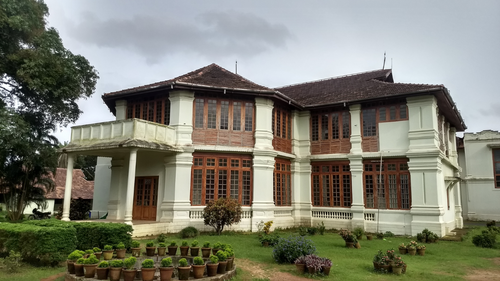 5. Kerala Folklore Museum
A private museum called the Kerala Folklore Museum is situated close to Thevara. The museum displays a variety of objects from Kerala's folk culture, like masks, musical instruments, and clothing. Cultural events including performances of the Kathakali dance are also held at the museum. Except for Mondays and federal holidays, the museum is open from 9:30 am to 6 pm. For Indian citizens and foreigners, the entry cost is INR 100 and INR 200, respectively. This isn't like any other museum that you may have visited and for that reason, among many others, this is a must-visit.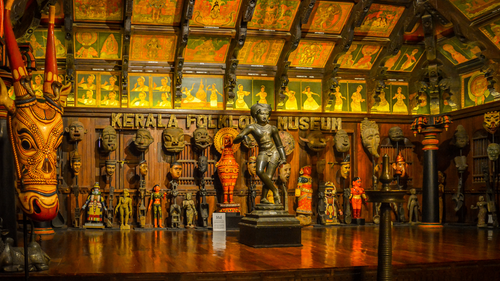 6. Cherai Beach
Cherai Beach is around 25 kilometres outside of the city. The beach is renowned for its lovely scenery and quiet waves, which make it perfect for swimming and tanning. Other water sports available at the beach include parasailing and jet skiing. When the weather is nice, October and March, is the ideal time to visit this beach. For all beach bums out there, Cherai Beach is a must-visit place in Kochi.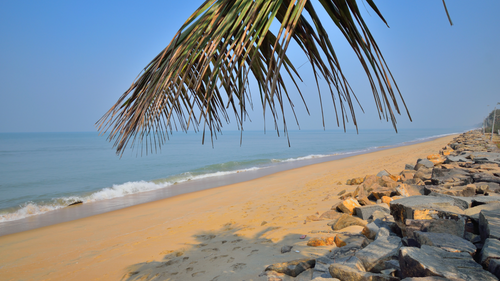 7. Backwaters
A system of lagoons and canals known as Kochi's backwaters link the city to the Arabian Sea. Visitors can enjoy the tranquil surroundings by taking a leisurely boat trip through the backwaters. Kingfishers and egrets are only two of the many bird species that call the backwaters home.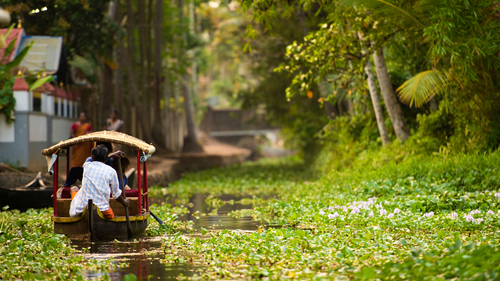 Whether or not you're a beach person, you can discover a variety of places in Kochi, a city with a rich history and culture. There is something for everyone, from scenic beaches and tranquil backwaters to historic sites and architecture from the colonial era. To get the most out of your visit to Kochi, you should plan a thorough vacation around your interests and take advantage of all the amazing places you can possibly visit!
Kerala has a lot of cultural offerings if you're someone who wants to dive deep into India's various cultural hubs! If not, there are always Kerela's beaches which are some of the most scenic beaches in the world. 
---
Photo: Shutterstock