Are you feeling like the ocean is calling you? If you are looking to soak yourself in the lush greens and the backwaters, travel to Kerala, also known as God's own country, is a beautiful state on the tropical Malabar Coast. It is known for its palm trees and beautiful backwaters, a network of canals. At the same time, the landscape also boasts picturesque valleys of the Western Ghats that have plantations of tea, coffee and Indian spices. These valleys are home to wildlife like tigers, elephants and a number of sanctuaries as well.
While in Kerala, you can gorge on some delicious and traditional idli sambar or some puttu and kadala curry. You can also explore the houseboat markets and stay on the backwaters or the amazing beaches for a relaxing vacation.
If you are done with beach vacations at destinations like Goa, Kerala is a perfect alternative. The best time to visit is September-March. However, if you wish to get off-season discounts, then any other time of the year is good too.
We are listing a few of the best beaches in Kerala for you to chill with a glass of Kerala special Kulukki Sharbat while enjoying a gorgeous sunset
1. Adventures at Kovalam Beach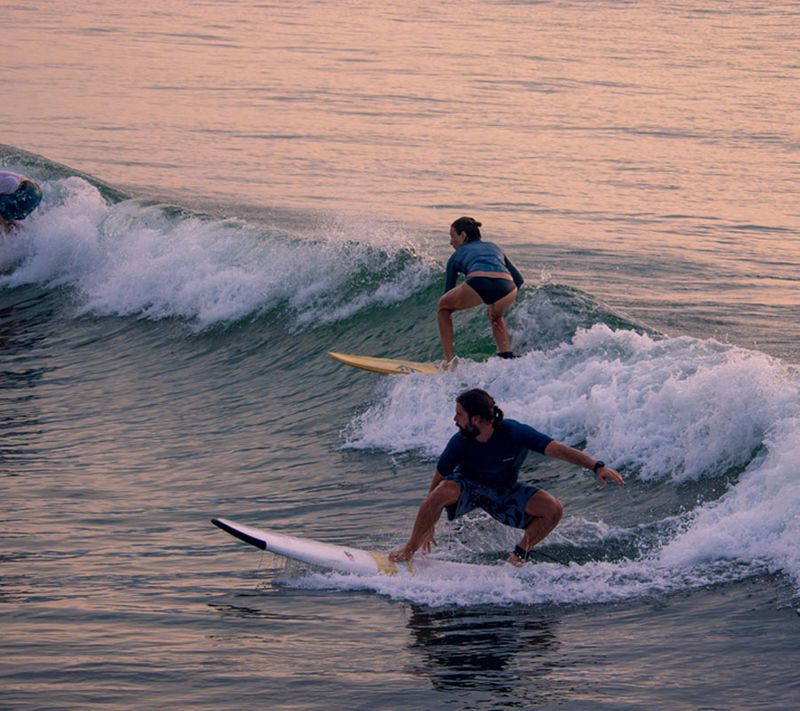 If you are looking for an action-packed time, Kovalam beach is here to show you a good time. It is the most developed and popular beach and is near the capital of Trivandrum. It is made up of two coves mainly, Hawa, aka, Eve's beach and Lighthouse beach. If you want to experience the beach shack culture, Lighthouse beach is the one for you. Kovalam is also one of the popular surfing destinations in India. So, if you are a beginner and want to try surfing for the thrills or you are a pro who wants to try the big waves, you must visit this beach.
2. Chill out at Marari Beach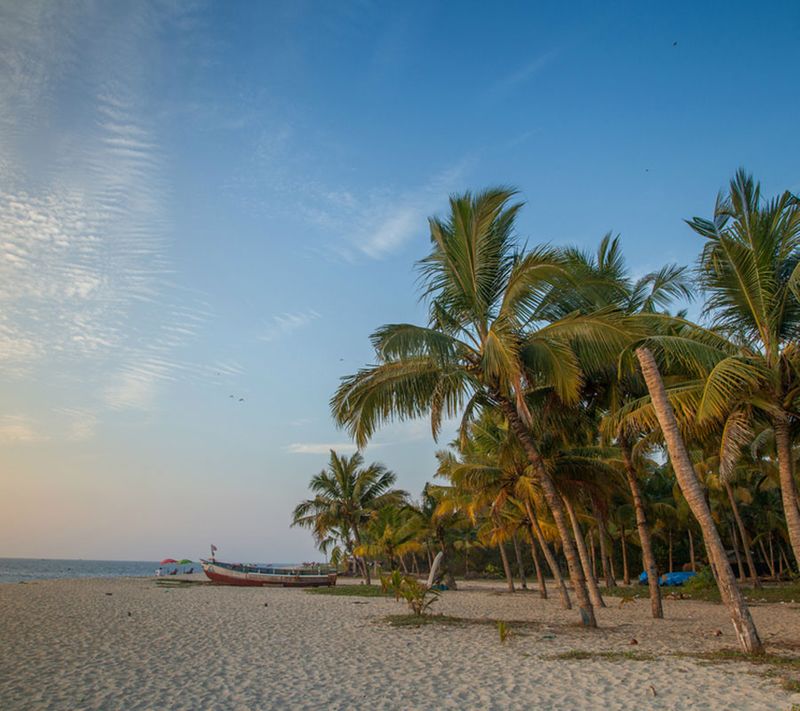 Marari beach is the one you should visit if you are looking to have a peaceful vacation. The beach is quiet and tranquil and does not attract too many tourists. It is located near Alappuzha and is home to some beautiful resorts for you to stay in. While you are on this beach, you can opt for some beach yoga, learn about Ayurveda medicine and treatments and go for houseboat trips on the backwaters. So, wait no more and head to Marari beach with your latest TBR books and your yoga mats.
3. Romantic getaway to Varkala Beach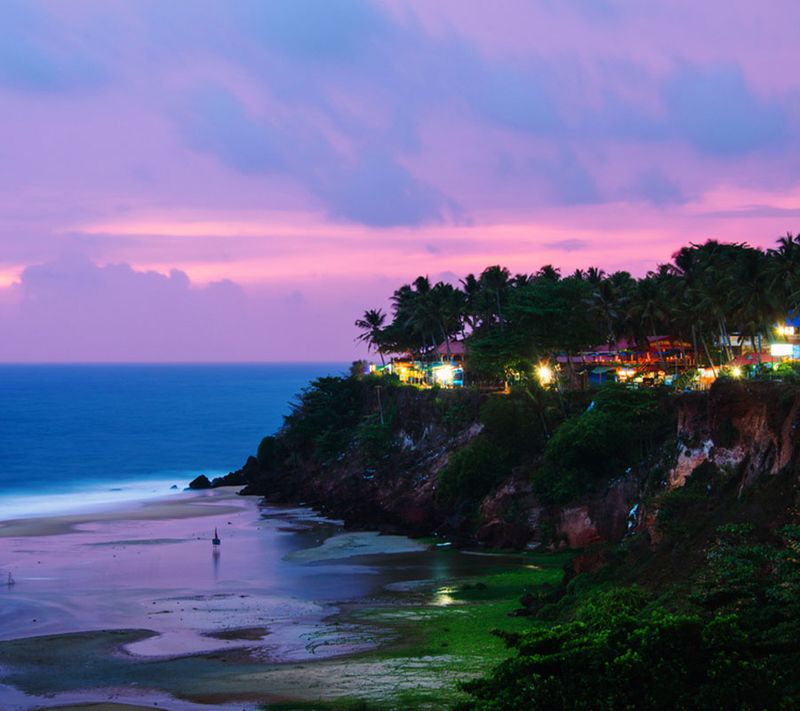 If you are looking for a quiet yet happening place to spend some quality time with your partner, Varkala beach is where you should go. This place has become popular for its chilled-out vibe, beach shacks and surf clubs. It is less crowded than Kovalam beach but has attracted quite a bit of foreign and local tourists in the past few years. The beach is situated at the bottom of a long cliff so you have the option of staying on the cliff that overlooks the ocean or you can stay right on the beach. You can enjoy those long walks during sunset and enjoy your morning coffee while watching the sunrise on the horizon.
4. Experience Kerala's culture at Kannur 
Situated in the northern part of Kerala, this town is known for its isolated beaches, handloom weaved items and the famous and mysterious spirit-possessed, masked Theyyam rituals. If you always had a fantasy of driving on the beach, splashing water with your wheels, you can head to the longest drive-in beach in Asia, Muzhappilangad beach. If you are a foodie, there are a bunch of resorts and homestays that serve the best of Kerala's mouth-watering delicacies that you can try when you stay there.
5. See the golden sands on Payyoli Beach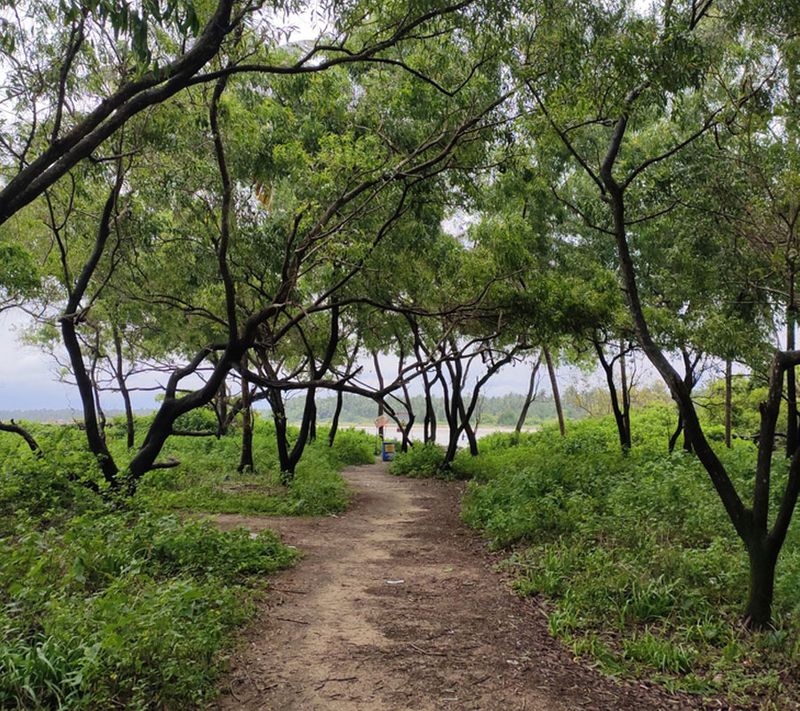 It is located about 40 kilometres from the Kozhikode town and has not yet attracted too many tourists. It is a remote and secluded beach that is clean, has sand that looks like gold and waters as blue as the sky itself. If you are not a water person but want to enjoy the ocean, you can take a dip at the Payyoli beach as the water here is shallow. Tourists visit during November and December to see the Olive Ridley turtles who come to relax on this beach. The locals have built a nature conservation centre called 'Theeram' for the turtles that tourists can visit. This place is also popular for swimming and other water activities for its low currents.
6. Explore the fort at Bekal Beach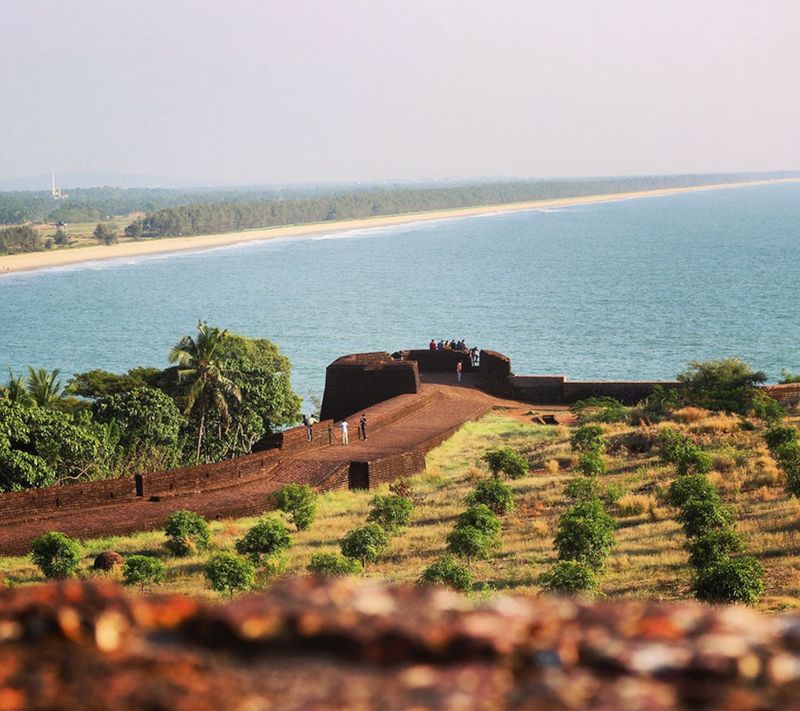 This place is famous for being home to Kerala's largest and oldest best-preserved forts. The fort was built by Shivappa Nayaka from Keladi in the year 1650 AD, and it sits on a 40-acre land. This fort holds historic significance and is one that you can enjoy with the backdrop of a pretty beach. The beaches are clean and not too adulterated compared to the others. You can find some really nice resorts to stay here that have private beaches and are set on some serene backwaters.
7. Isolation on Cherai Beach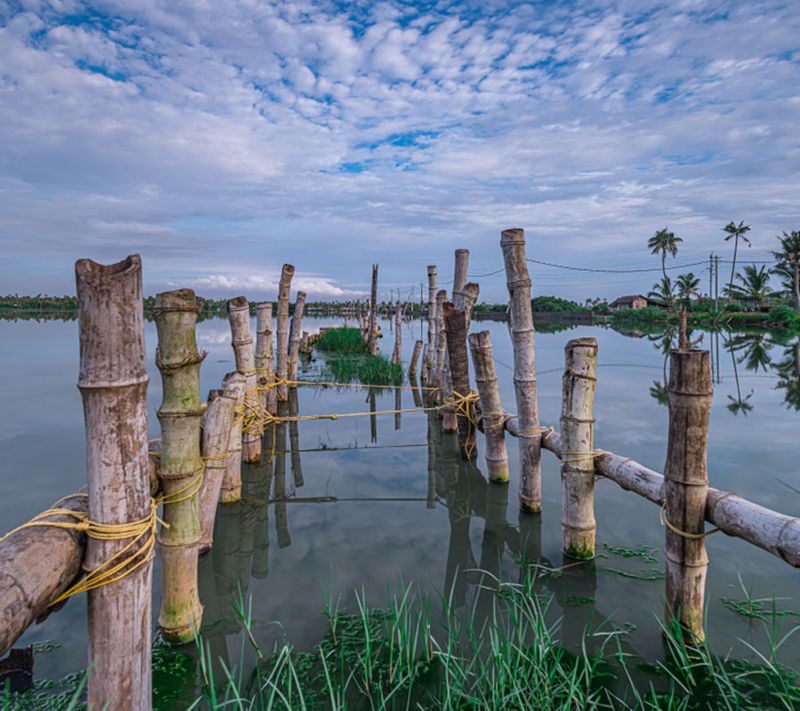 We say that this beach is quite isolated because reaching here is an adventure in itself. You will have to take a ferry from Kochi then a bus or an auto rickshaw through green paddy fields. By the government's initiative of beautification, a part of this beach has been given a makeover and a new walkway has been added for tourists too. One of the main attractions of this beach that will take your breath away is that the beach and lagoon are very close together. So, if you are feeling all touristy and want to explore a beach that will give you the 'private island feels', book your tickets to go here today!
8. Know about history at Kappad Beach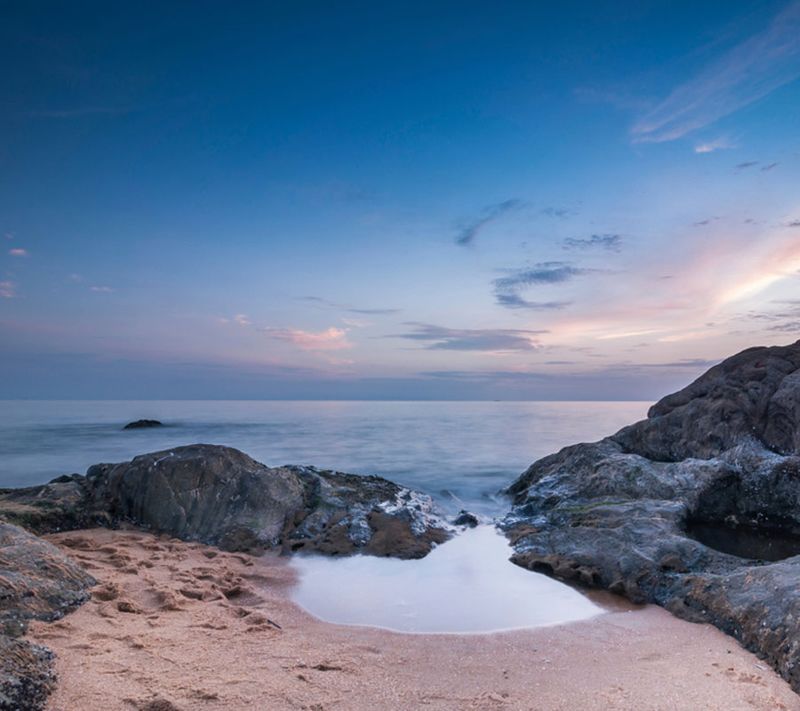 This beach is situated in the village town of Kappad in the Kozhikode district. This beach town attracts tourist attention mainly because of the stone monument constructed by the government that bears the inscription, 'Vasco da Gama landed here, Kappakadavu, in the year 1498'. It is known that Vasco Da Gama had entered the country from this town with 170 men. The town was not the same after this event as the spice route was established after the globetrotter's arrival. If you have an interest in history, then this beach town will be a perfect place to explore for you. The historic significance of this town will surprise you and the small hills will charm your socks off!
9. Explore trade culture at Beypore Beach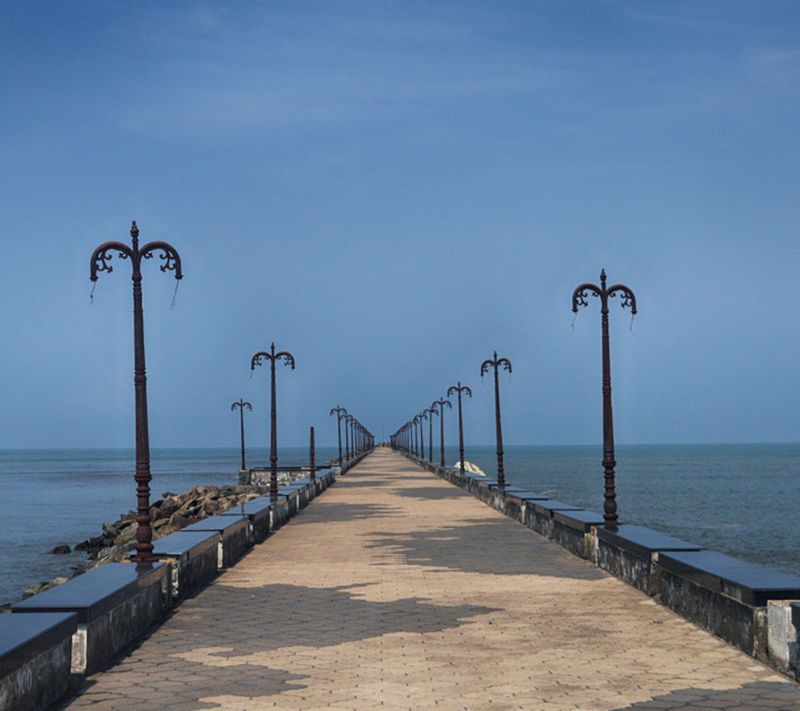 This beach is perfect for all kinds of tourists — those who want to relax on the beach and those who like exploring places. The unique part about this beach is that it is located at the mouth of the Chaliyar river and you can clearly see the point where the river meets the ocean. In the olden days, Beypore town was known for its trade transactions and maritime centres. If you have the historian's tic, you must visit the beach, home to a 1,500-year-old shipbuilding industry. You can also go dolphin watching on this beach or just relax in one of the beach restaurants and do nothing at all.
10. Enjoy the white sands of Kuzhupilly Beach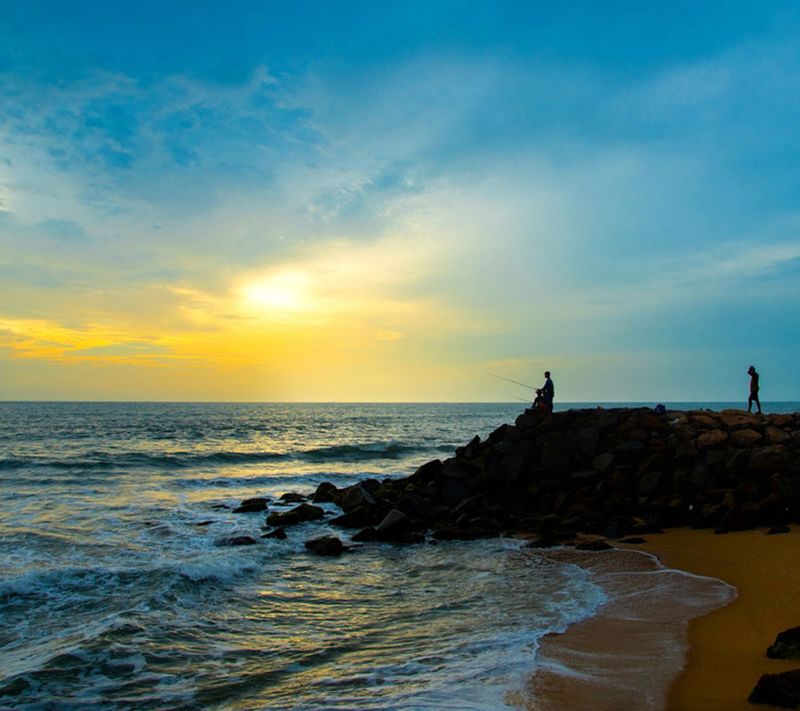 This beach is located in Vypin and if you are a swimmer, this beach is perfect for you as the currents are low and the water is calm. There are backwaters near the beach that just add to the charm of this dreamy spot. On the way to the beach, you will spot massive stretches of paddy fields and coconut groves that will make you feel rejuvenated. If you plan your visit, you will be able to attend the thrilling kite festival that is held here along with sand sculpting competitions. If you wish to take part in the competition, all you have to do is be sporty and register.
It can often be difficult to pick out places to visit when your destination is as heavenly as Kerala. To make your life easier, we have prepared an exhaustive list of almost all the famous beaches in Kerala for you to choose from. Now, all you have to do is select from this list, plan a smart itinerary and pack your beachwear and sunglasses and be off to the ocean! 
---
Photo: Shutterstock