Saritha Bennie, an ex-pat Malayalee from Saudi Arabia, loves coming home. By June, she is heartily sick of the scorching desert and by then longs for the monsoons of her youth and flavours of her mother's cooking. As soon as her daughter's school back in Saudi Arabia closes, she takes the first flight back to Kerala to visit Kozhikode, her hometown.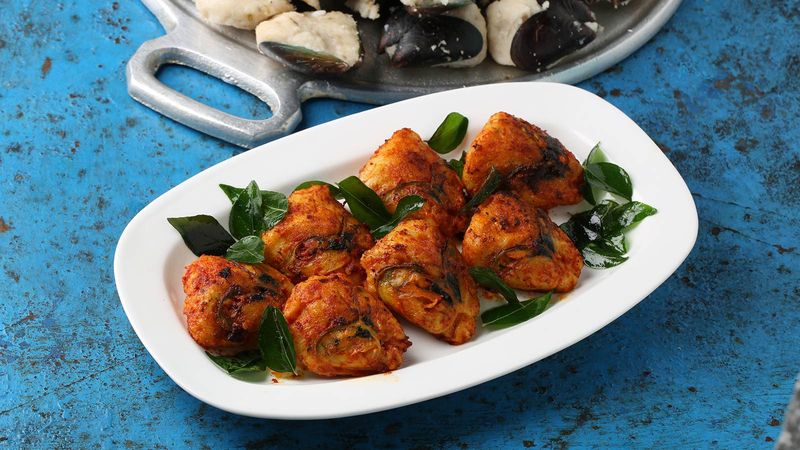 "Every visit home, I make sure I have my favourite arikadukka (mussels stuffed with fried-rice dough, also known as kallumakkaya nirachathu) and parippu vada (a crispy fried snack made from toor dal). Another must-have item is appam (pancake made of fermented rice batter) and egg curry," says a beaming Bennie. It is not like she can't find these delicacies in her adopted land—there are Malayalee restaurants all over the Middle East. She can make them herself too, she is a fantastic cook. But the simple truth is, food acquires a special ripeness, and subtle rain-soaked intensity in Kerala during the monsoon.
Heady and hedonistic
Across this glistening green sliver of a state, this is the time that food becomes an even more exuberant mix of trends and tastes. Today, tourists from all over the world evince interest in naadan or local cuisine—as served in the kallushaaps (toddy shops) and chayakadas (tea shops) across the state.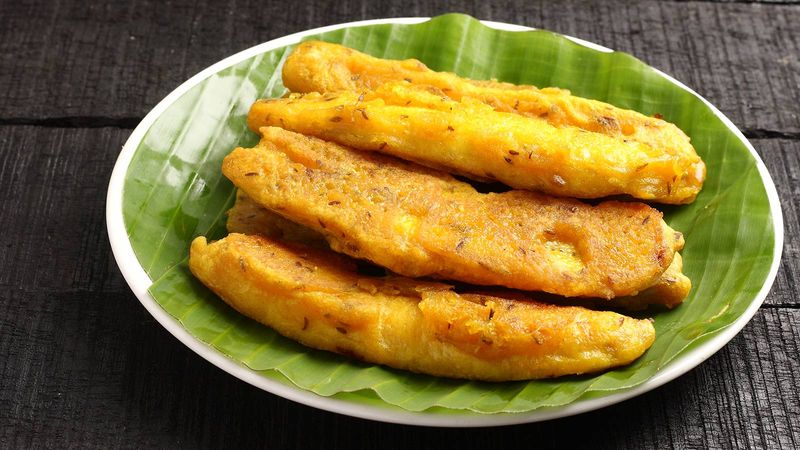 Monsoon is the season when the air is cool and moist with anticipation, palates are ready to be regenerated by the rains. For instance, at tea time, you can have a range of nalumani palaharam (four o'clock snacks). Sip tea and, like my friend Saritha, munch on arikadukka, a Malabari Muslim delicacy or choose parippuvada, something I grew up with. You can also snack on the perennial favourite pazham pori (banana fritters) made from the abundant local varieties of banana. By monsoon, mango and jackfruit (chakka in Malayalam) season is almost over but in the ubiquitous bakeries that dot the state, you can still relish these fruits as halwas (dense sweetmeat of Arabic origin) or deep-fried chips.
But then, every meal in every corner of Kerala, at any time, is a blend of cultures, points out noted food consultant and chef Regi Mathew. Chef Regi, who is now based in Chennai, launched Ente Keralam, a concept restaurant featuring haute Kerala cuisine, in Bengaluru. Today, he is focused on re-living and reviving the tastes of his childhood.
According to Regi, naadan cuisine, especially that of the kallushaaps, is among the choicest you can have. "Here, you can enjoy the rains and savour chicken, meat and local seafood with accompaniments like kappa or tapioca, a variety of tuber. The food is not fancy, just flavoured with chilli powder, turmeric, pepper, coriander and garam masala. But it is freshly prepared and served in small portions—just right to wash down with kallu," he explains.
The problem is, not too many kallushaaps in Kerala are family-friendly or even, female-friendly. These tend to be male bastions despite the fact that in many shops, it is women who do the cooking. "The women cook the day's dishes and leave, then the men take over—to serve patrons and wait on tables," informs Chef Regi. But foodies need not despair. Places such as Mullapanthal, a restaurant in Kochi are now known for attracting a wide clientele, including families and single folk.
A Malabari moment
Abida Rasheed, one of the best-known exponents of Malabari cuisine and a much-in-demand culinary demonstrator and home chef, points out that Kerala food is much more than appam, ishtu (a dish where vegetables, chicken or other meat are cooked in coconut milk) or porotta also spelt parotta (layered flatbread of maida or wheat). Abida, who lives in Kozhikode, is happy that food from Northern Kerala (Kozhikode, Mahe, Thalassery and Kannur) is in the spotlight now. She hopes it will be as popular as the better known, and (mostly Christian-influenced) cuisine of South Kerala as found in Kollam, Kochi, Alleppey, Thiruvananthapuram.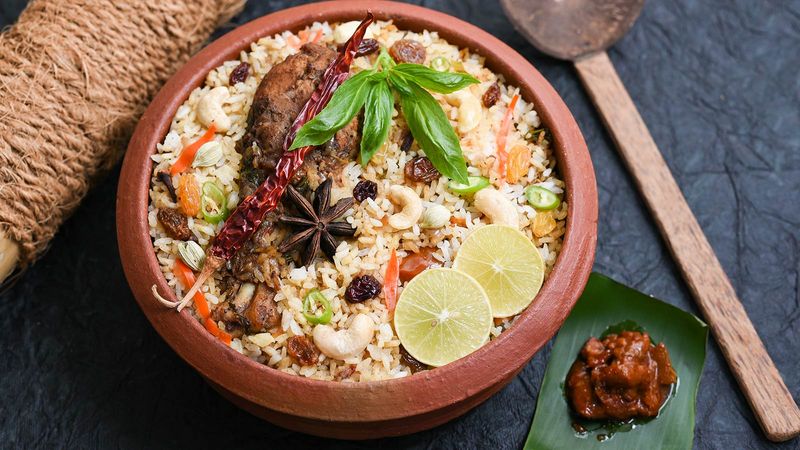 Every dish, she says, has a dizzying range and depth. "Not many know that pathiri (a flatbread made of rice flour) is a mainstay in Malabari food". Pathiris vary in thinness and thickness, are sweet or savoury, and eaten stuffed or plain. What's more, there's a story behind every savoury delight. For instance, the biriyani you get in Kerala is basically Thalassery biriyani (named after its place of origin--a coastal town located some 1.5 hours by road from Kozhikode). "It is made with small, thin, fragrant kaima rice, not long-grained basmati rice," explains Abida. The blending of ghee rice with masala and meats is done by the dum process where the vessel is sealed with maida. Slow cooking leads to a more soulful, flavourful dish.
Just up the coast from Thalassery lies Kannur, a place famed for its many, breathtaking beaches and a bewildering array of local seafood dishes. Odhens, an unpretentious meals-and-lunch-only eatery, in Kannur town, has a devoted following for its locally-sourced seafood. Depending on the season, you can feast on ayakoora (seer fish), ayala (mackerel) koonthal (squid), njandu (crab) and chemmeen (prawns), as fry or gravy, served with a hefty helping of round-grained boiled rice.
Blend of old and new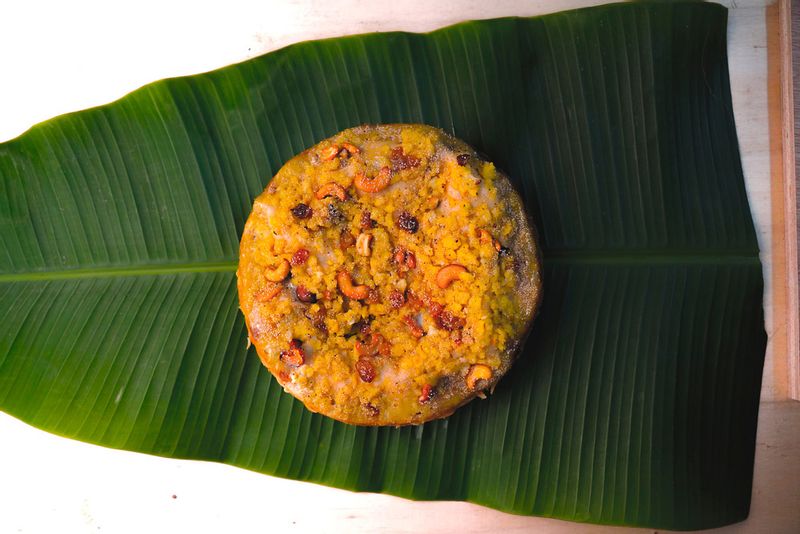 Even visitors to Kerala have noticed the rising popularity of Malabari cuisine. Parshathy Nath, a Coimbatore-based journalist with The Hindu, was in Kozhikode recently to write about the city's delicacies. "Malabari food is definitely the flavour of the moment," says Nath. On her trip, she sampled chatti pathiri (the sweet version of the flatbread referred to earlier) at Zains Hotel—one of the oldest eateries in the city.
Parshathy also checked out one of the city's newest gastronomic attractions, Adaminte Chayakkada (ACK) or literally Adam's tea shop, by Kozhikode beach. ACK's owner Aneez Adam, who happens to be Rasheed's nephew, marries his Malabari heritage with serious market savvy at his new venture. "ACK began life as a pop-up during Ramzan. We created a buzz with our adbudha nombuthura (surprise Iftar kits) and I decided to later set it up as a dine-in place," says the former investment-banker-turned-culinary entrepreneur.
ACK is a renovated 100-year-old building. It resounds in Kozhikodan slang (used in the menu), has harbour/dockyard influences with its use of sackcloth seating and pull carts—harking back Kozhikode's trading outpost past. And the decor has touches of old-style Malabari homes. During Ramzam, you'll find chicken, mutton and seafood preparations at ACK, made with a blend of Malabari masalas and a modern twist. A spiced raw mango, tamarind or watermelon drink and a range of traditional Malabari kava (a kind of Arabic spiced tea) accompany the meal. 
While on the subject of trading traditions, Villa Maya, a fine dining restaurant in Thiruvananthapuram, combines the state's culinary heritage with its cosmopolitan trading lineage. It helps that the ambience is fitting—a beautifully restored 18th-century Dutch manor that once enjoyed the attention of the royal house of Travancore. According to Sarath Mahesh, who handles Villa Maya's marketing, the menu here is "a gastronomical journey combining Kerala and Indian food with global cuisine". The focus is especially on food from the countries that had colonial trading ties with the state.
Of piety and plenty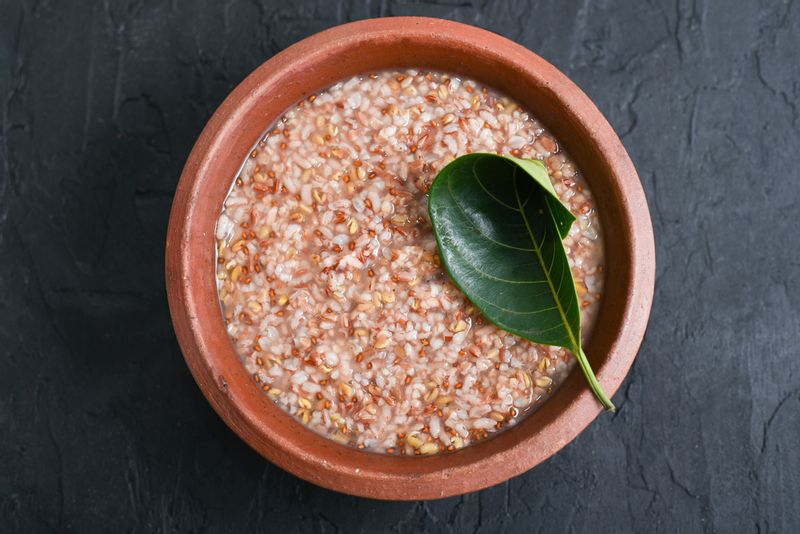 After the year's monsoon and month-long Ramzan fasting and feasting is over, by mid-July it's time for karkidaka masam or Ramayana month, the Malayalam calendar's last month. Families read the Ramayana every day during this time. Karkidaka masam involves preparing what are called marunnu kanjis (rice-based medicinal porridges) meant to improve immunity, explains Nimi Sunil Kumar, a food blogger and culinary teacher based in Munnar. The monsoon months are considered the most appropriate time to have these kanjis flavoured with cumin, ginger, pepper, carom and other spices, she adds.
Furthermore, because the monsoons are also considered a time when the human body gets cleansed and rejuvenated, Ayurvedic treatments and massages, are hugely popular around this time. A range of treatments are available across the state, at hotels, resorts and Ayurvedic centres, for people looking to detoxify and de-stress, while enjoying the rains. And for people like my friend Saritha, the monsoons are a time for magical moments with family, and memorable meals.
Inside photos: Shutterstock
---
Photo: Shutterstock