Planning a trip to Japan is one that is fraught with anxiety and excitement in equal measure. There is just so much to do and see in this fascinating melting pot of the weird and the sublime, the ancient and the modern, and yes, the fast-paced and the excruciatingly slow. A land of extreme contrasts like no other!
So much so, that after a couple of trips to Japan, I have come to the conclusion that the country most certainly suffers from some sort of a personality disorder. And I say this in the most disarmingly honest way possible.
The five places on this list mirror this facet of the country, imbued with the unique qualities of being as different as they can be from each other. Yet, each are woven together with that same omnipotent thread of allure that only a country like Japan can bind you with.
1. Koya-san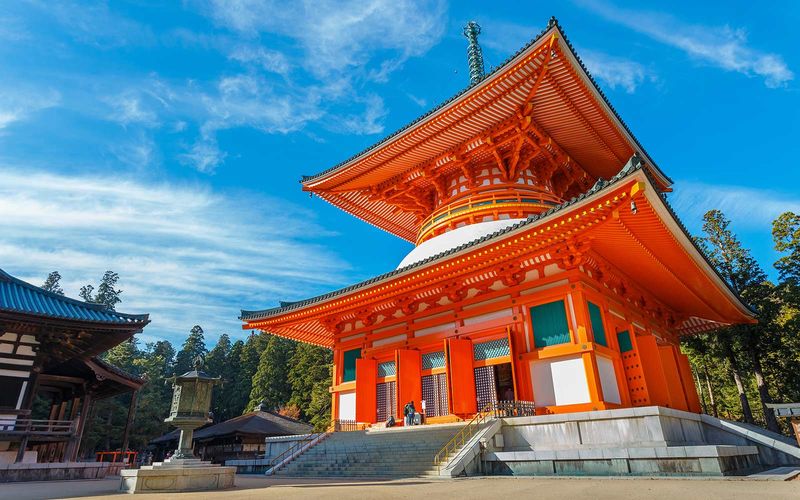 Just over an hour's journey by train from Osaka—and a short funicular ride thereafter—you will find yourself deposited at the very core of a misty, thickly-forested mountain town nestled in the shadow of eight mighty peaks. Koya-san is where the headquarters of the Shingon School of Esoteric Buddhism are based. But Koya-san's greatest and most intriguing calling card is located a short 10 minutes of easy walking away from the funicular station. A fragrant cypress tree-lined path leads you to the main gates of the Okuno-in cemetery complex. An odd place to call alluring, one might think. Besides being Japan's largest cemetery, it is also the most revered with the belief going that anyone interred here (or even a small piece of the deceased's clothing or hair) is ensured a fast-track to paradise. Located at the northern end of the cemetery is a tiny wooden cabin with large holes punched into its sides. Believers are expected to put their hands through the holes and try to lift a small boulder—called mirokuishi—off the cabin's floor and place it on a shelf. It is believed that the person's sins weigh as much as the perceived mass of the boulder they attempt to lift.
2. Arashiyama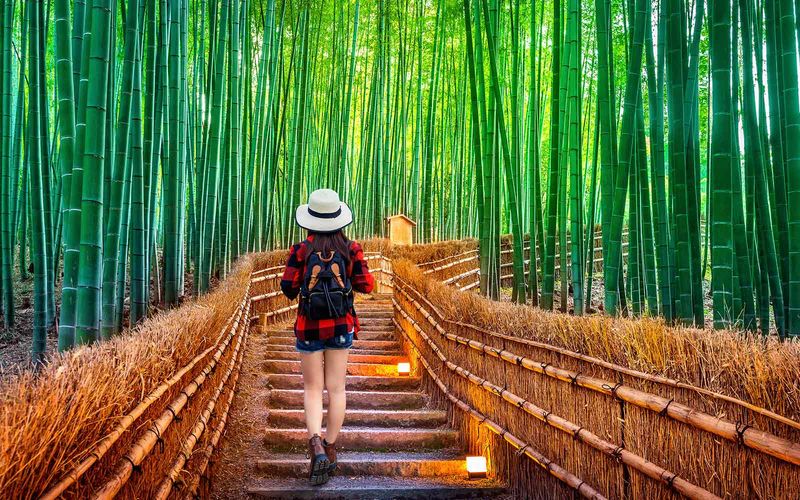 Adding one more notch upon Japan's quirkiness scale is a uniquely Zen concept of shinrin-yoku or 'forest bathing'. The purpose of this commune with nature has two main philosophies: to serve as an antidote to our technology-fuelled obsession and to help us reconnect with nature and the forest in particular. Speaking of forest, the Arashiyama Bamboo Forest—which is a short train ride from Japan's cultural capital of Kyoto—is known for its gazillion bamboo trees. Akin to vertiginous sentinels standing in attention, helping the sunlight filter through them and creating intricate patterns on the forest floor. A walk through this fecund surreal dream will deposit you at another major highlight of Arashiyama—the Tenryu-ji temple. A serene place where meditative contemplation is sure to enhance your very own tryst with forest bathing.
3. Sakai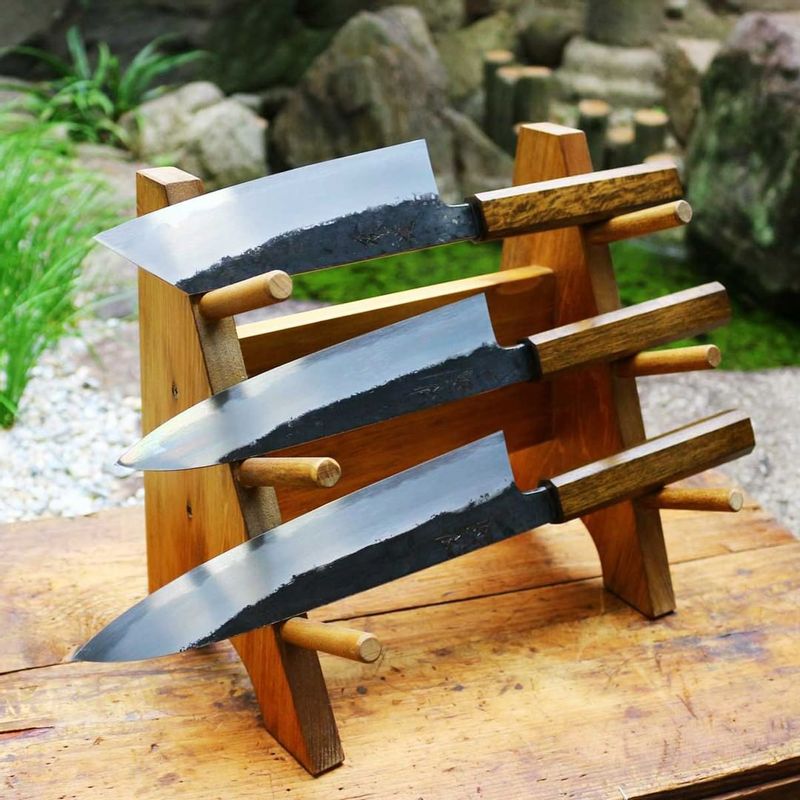 Often lending itself to the name of many a sushi restaurant, the town of Sakai is truly an intriguing place that offers a neat little slice of history. This port city, not very far from Osaka, bears the moniker of Japan's 'City of Knives' since the mid-16th century. It all began with Portuguese tobacco traders who came here with their tobacco, which the Japanese soon started to grow themselves. Needing an implement to slice through the fibrous leaves, the erstwhile Samurai sword-forging blacksmiths of Sakai soon came up with a steel knife so expertly made that it would set the benchmark for knife-making the world over. So much so that today the town not only has its own 'Sakai Wazashu', the seal of knife quality, but scores of artisanal knife makers like the century-old Yamawaki Hamano Seisakusho and Sakai Yusuke, where buying one of their knives will easily set you back by a couple of lakh rupees.
4. Okinawa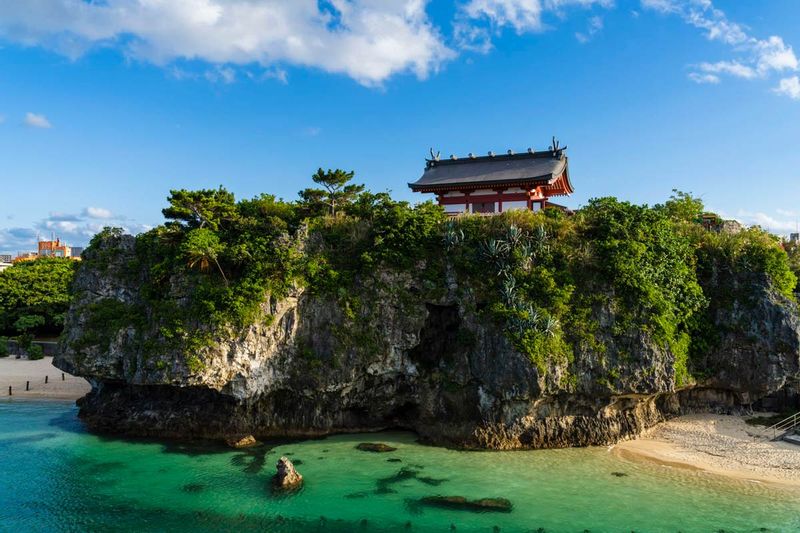 An archipelago of more than 150 islands scattered across the East China Sea, wedged between Taiwan and Japan's mainland, Okinawa will challenge your every preconception of Japan. With its tropical, palm tree swaying, beachy vibes, it's more Hawaii than Hiroshima, one might say! But what puts Okinawa on this list of ours is a fascinating little factoid. As one of the world's five designated 'Blue Zone' regions—along with places like Sardinia in Italy, Nicoya in Costa Rica, Ikaria in Greece and Loma Linda in the US, that have some of the highest life expectancy rates in the world—Okinawa has historically been known for longevity. In fact, it was once called the 'Land of Immortals'. It's not difficult to encounter centenarians here walking on the street or even manning grocery stores and other businesses all by themselves. Besides factors like a warm climate and a rich natural environment that support human durability, it is said that it is the Okinawans' healthy, primarily seafood diets and the laid-back island mindset that are the real secrets of their astonishingly long lives.
Hakone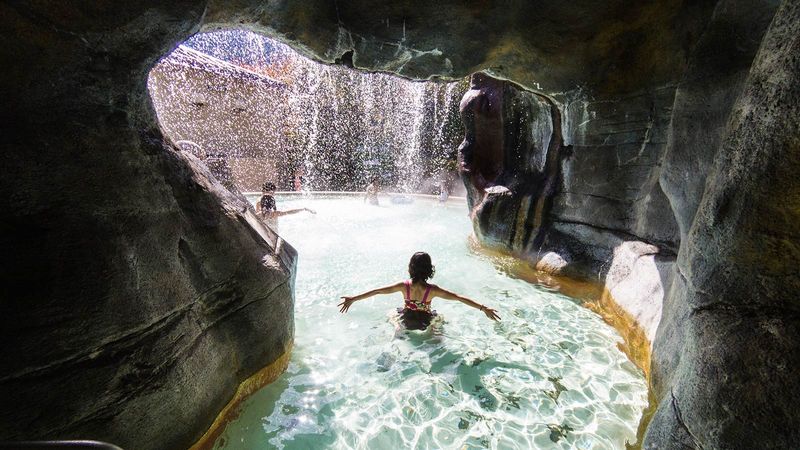 An important 'right of passage' that every traveller to Japan must undergo is spending some quality time relaxing at an onsen. These hot spring bath houses scattered across the country in every city, town and village offer visitors the opportunity to both cleanse the body, as well as to socialise and mix with the locals—all in the buff! Yes, even wearing a modest swimming costume is strictly prohibited in these gender-segregated public bathhouses. And one of the best places to enjoy the onsen experience is at the onsen resort town of Hakone that sits at the base of Mount Fuji aka Fuji-san—located close to the country's bustling capital of Tokyo. Once here, visitors can pick up a special 'onsen passport' and key at the visitor's centre in downtown Hakone that offer access to most of the town's bathhouses like Tenzan (1,300 Yen, per person) in the Yumoto neighbourhood and Hakone Tenzan (1,800 Yen, per person) in the town's center. At each onsen, said 'passports' are stamped with their very own stamp after the visitors are done hanging out with the locals. 
---
Photo: Shutterstock