Winter in India is an enthralling experience that brings respite after months of scorching heat. Blessed with a tropical climate, winters in the country are as diverse as the nation itself. While some destinations witness sub-frigid temperatures and snowfall, others find solace in the pleasant whiff of a cool breeze after sunset. A winter vacation in the country will take you through terraneous topography and enthralling setups.
Winter in India promises snow-laden mountain peaks, foggy plains, sunshine-drenched beaches and dense misty forests. A winter vacation holiday in a diverse country like India will open a gateway to the exotic backwaters of Kerala, the charming hills of Munnar, the sandy deserts of Rajasthan and the ravishing snow-covered peaks of Dharamshala. Each destination packs a unique experience of nature, adventure and wildlife specific to the winter season.
7 Best places to visit in winter in India
1. Kerala  
Steeped in resplendent natural beauty, the backwaters are one of the best places to visit in winter to witness Kerala's lush topography. The Western Ghats emanate a vibrant shade of emerald as a contrast to the turquoise backwaters of the state. Lined with the excellent Kovalam and Varkala beaches, sit by the shore as you soak up the warm winter sun devouring delicious local delicacies. The state's Thekkady and Kumily spice gardens will tantalise your senses as you stroll through cardamom and cinnamon plantations. After a long day of sightseeing, indulge in a Kalady spa or ayurvedic massage to relax the mind and detoxify the body.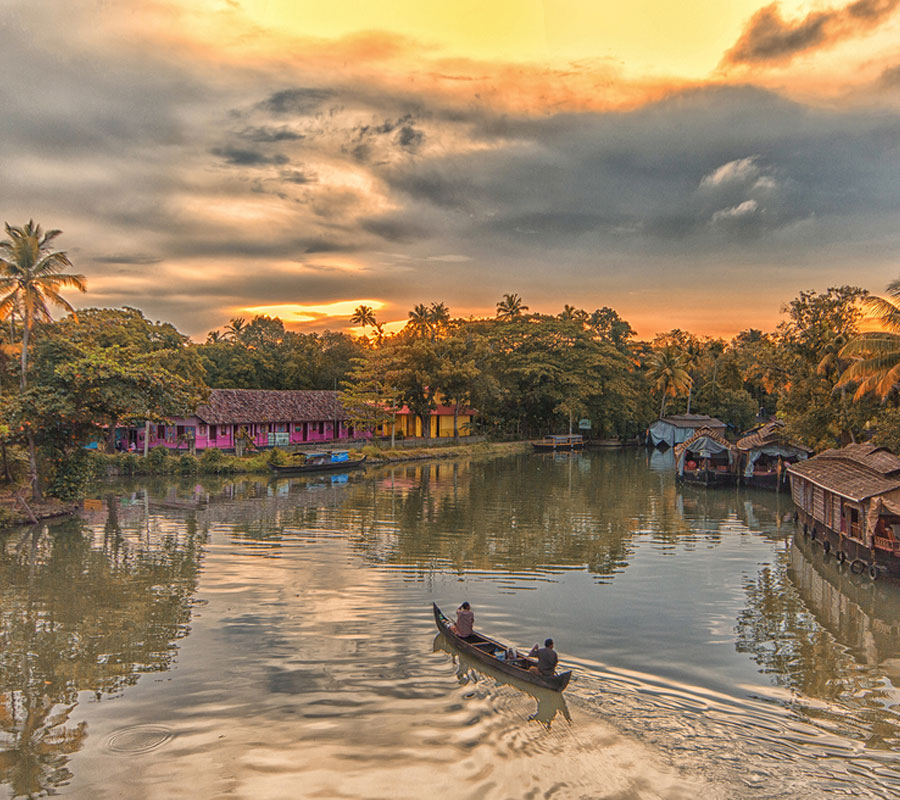 2. Munnar  
A popular hill station in Kerala, the tea plantations of Munnar can be visited all year round. But a winter vacation in the heavenly town of Munnar will offer you an experience of a lifetime. With temperatures dropping to 10 degrees on cold winter nights, you can embark on a thrilling trek through the dense trails of the Western Ghats. If you are not an adventure enthusiast, check out the numerous tea gardens and the Eravikulam National Park to witness the rare flora and fauna in the area.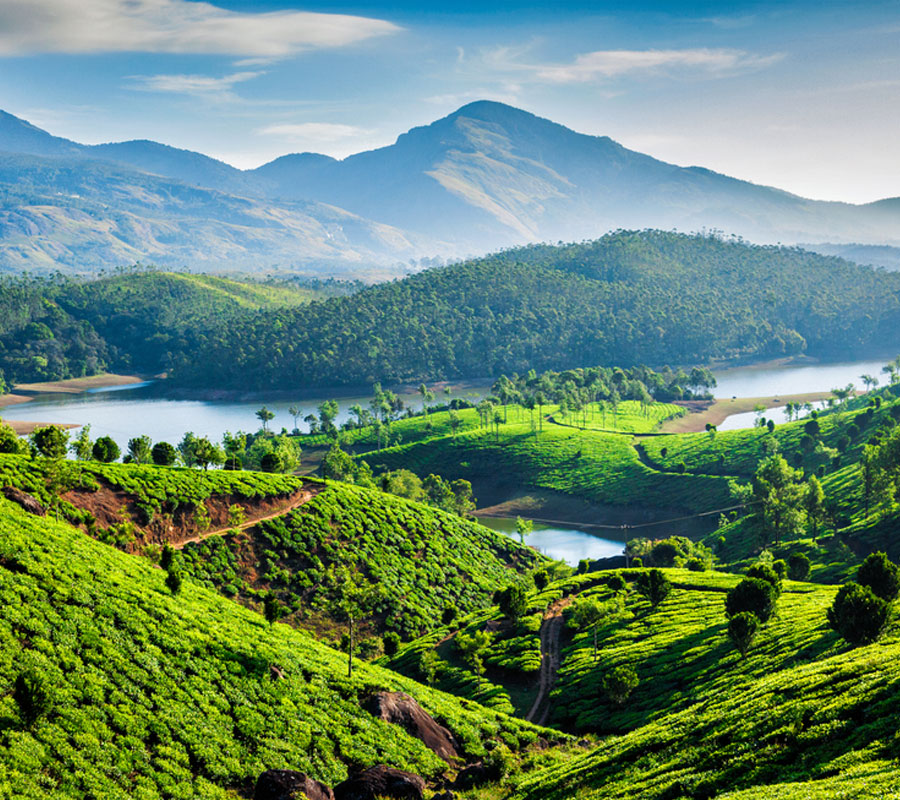 AlsoRead0
3. Jaisalmer  
Located in the Thar Desert is the Golden City of Rajasthan — Jaisalmer. A crowning jewel of the state, Jaisalmer is one of the most sought-after winter tourist places in India. Attracting people from across the globe, Jaisalmer, like any desert city, is pleasant during the day and chilly during the nights in winter. Witness the city's breathtaking royal palaces, famous Jaisalmer Fort, Folklore museum and Sam sand dunes during your holiday. If you plan in advance, Jaisalmer hosts an annual Desert Festival in February that is worth witnessing at least once. It is one of the best Winter Festivals in India.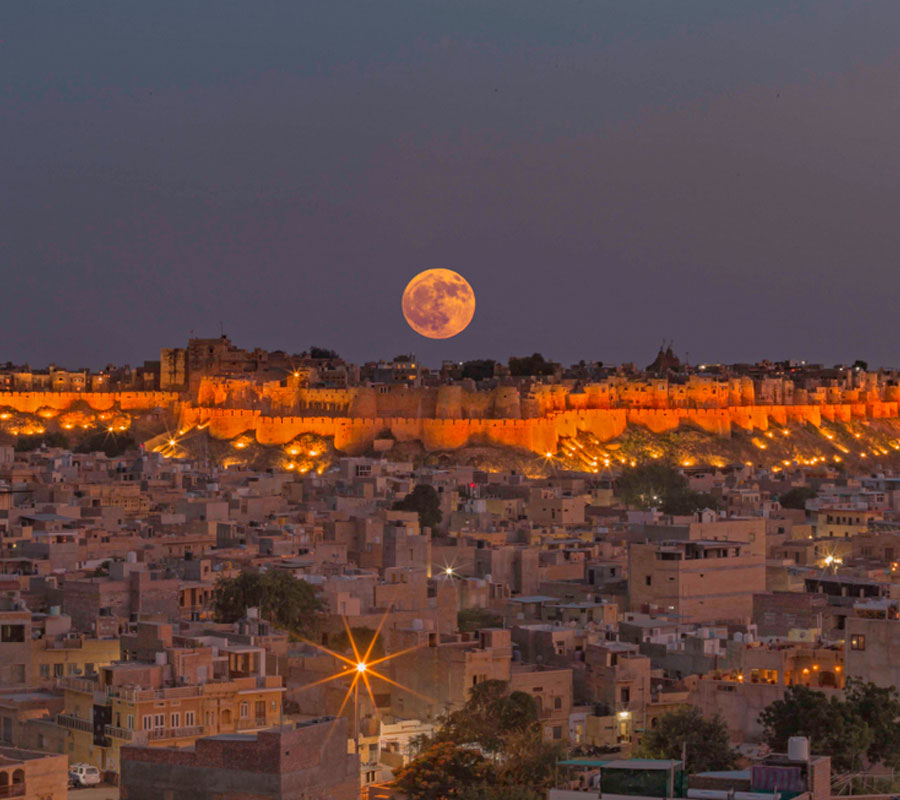 4. Dharamshala  
Planning a solo trip in India? Dharamshala offers a splendid setting to experience winter in India. An amalgamation of nature's mystical charm, a blend of Hindu and Tibetan culture and a scenic setting make Dharamshala a winter wonderland. Snow-laden valleys make the perfect ambiance to undertake the tumultuous Triund Trek. Camp under the stars, enjoy a plate of steaming hot momos and ponder over positive thoughts as the tranquil mountains engulf you as one of their own.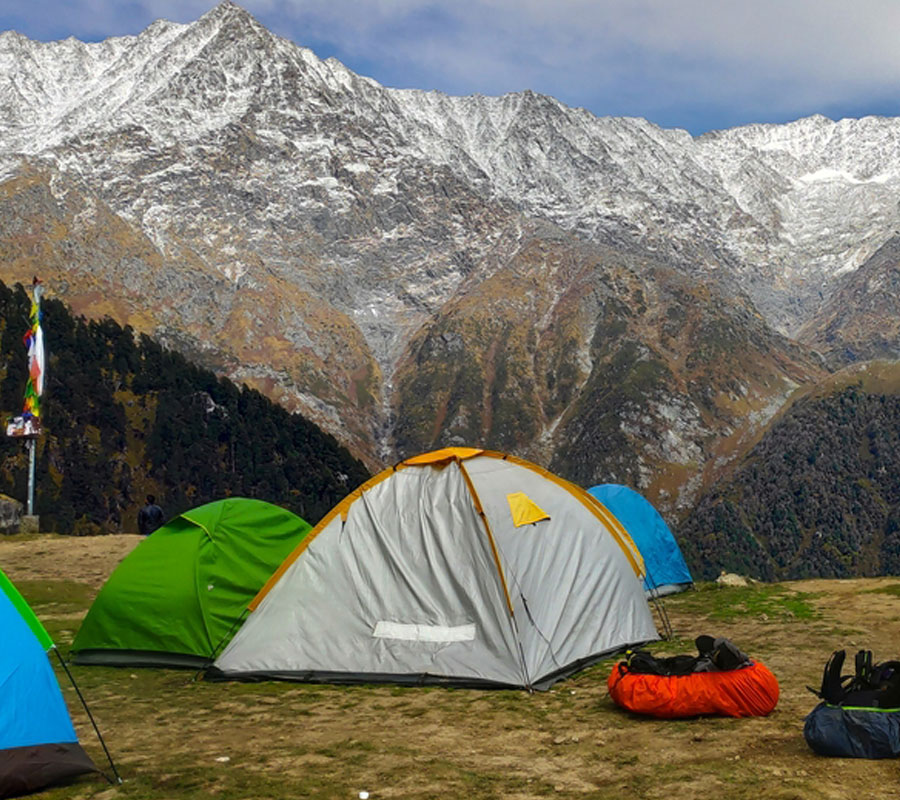 AlsoRead1
5. Auli  
One of the best places to visit in winter are the hills of Auli. Known as the Ski Capital of India, Auli is a picturesque hillside hamlet that opens a gateway to the gazing peaks of Nanda Devi, Mana Parvat, Trishul Peak and Kamet. But don't let the charming setting bedazzle you because a winter vacation in Auli also means heavy snowfall, sub-frigid temperatures and frosty mountain winds. If you enjoy bracing the cold, Auli is an adventure lover's paradise nestled far away from the city's hustle-bustle.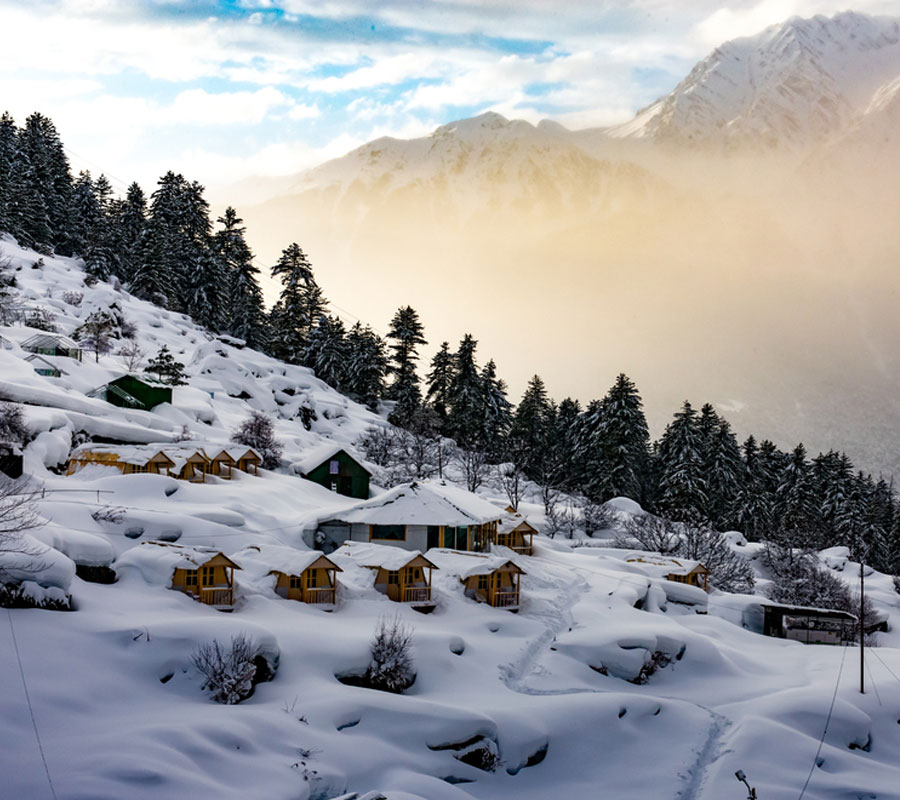 6. Gulmarg and Pahalgam  
Doused in mind-numbing natural beauty, the towns of Gulmarg and Pahalgam in Kashmir are magical all year round. But upon the arrival of winter, the magnificent towns become picture-perfect destinations surrounded by tall fig trees and lofty hills that adorn a beautiful white cape of snow. A drive of about four hours from the adventurous town of Gulmarg will take you to Pahalgam, a base point for the spiritual trek to Amarnath. Both the hill towns are known for their breath-taking scenic beauty. You can try skiing and snowboarding adventure activities in Gulmarg and head to witness the Pahalgam attraction, Aru Valley, during your winter vacation to the state.
AlsoRead2
7. Tawang  
Perched at a dizzying altitude of 3,000 metres above sea level, Tawang is steeped in cinemascope beauty. Nuzzled in the lush state of Arunachal Pradesh, Ta meaning horse, and Wang meaning green pastures validate the beauty of this quaint town. However, this forbidden mystical land transforms into a seat of snow during the peak months of October till March. Apart from indulging in thrilling adventure activities, Tawang is also home to a 400-year-old monastery, Giant Buddha Statue, and the famed Tawang War Memorial.
As you travel across the length and breadth of the country, these are the 7 best places to visit in winter in India. If you plan your holiday in advance you can enjoy off-season discounts, access to exclusive winter festivals and steal travel deals to the destination of your choice. 
Photo: Shutterstock