Kashmir is a living poetry that breathes within its breathtakingly beautiful snow-covered mountains, gushing rivers surrounded by lush meadows, charming countryside nestled around, and the locals. It's known as the Switzerland of India, and Pahalgam's surreal beauty has a major contribution to that. The beauty of Pahalgam valley is beyond words that never fails to amaze tourists. Along with picturesque attractions like Sonmarg, Gulmarg, Nubra valley, and the Dal lake, here's what makes the picture-perfect postcard Pahalgam located amid the Liddar valley a must in your Kashmir itinerary.
Location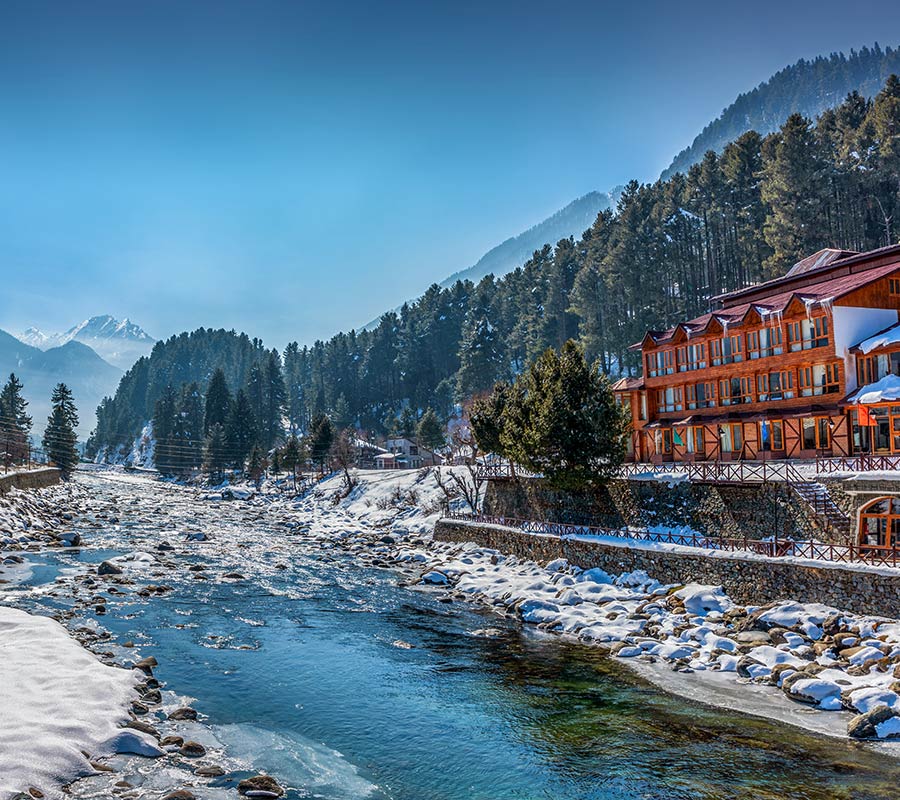 For ages, Phalagam has been popularly known as the Valley of Shepherds for being home to cattle owners who would use the land for their cattles to graze. It's located in Anantnag district at a height of 2740 metres above sea level.
How to reach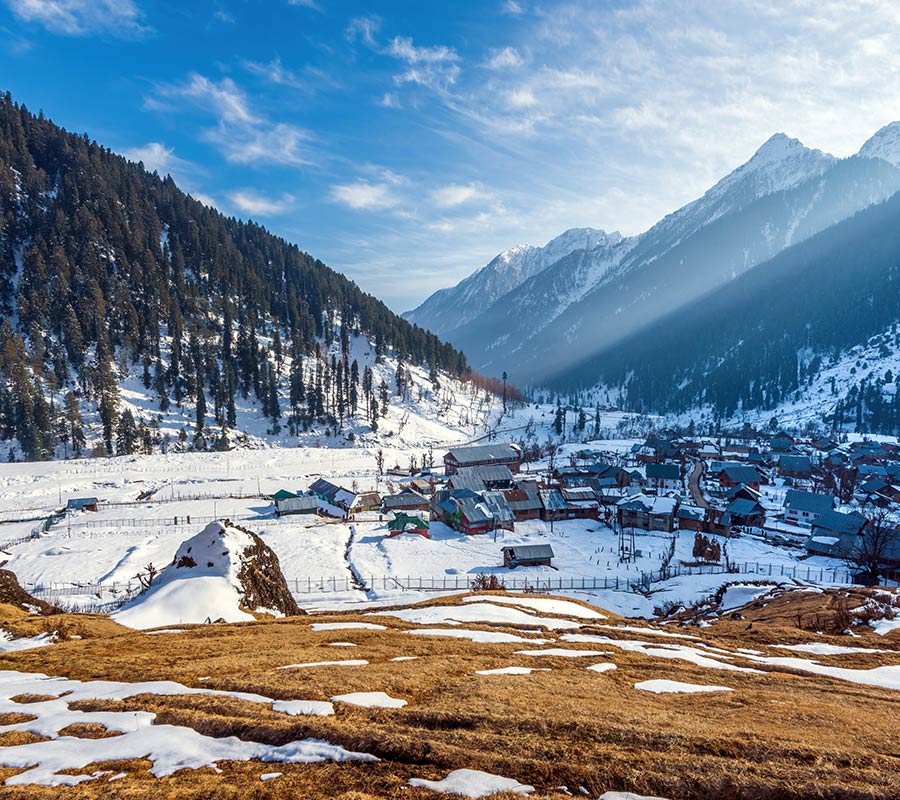 Pahalgam doesn't have an airport or a railway station. The easiest way to reach is to take a flight to Srinagar airport (nearest to Pahalgam) followed by a three-hour drive to the unspoilt beauty. If you wish to travel by train, the nearest railway station is in Srinagar located two hours away from Pahalgam.
History and significance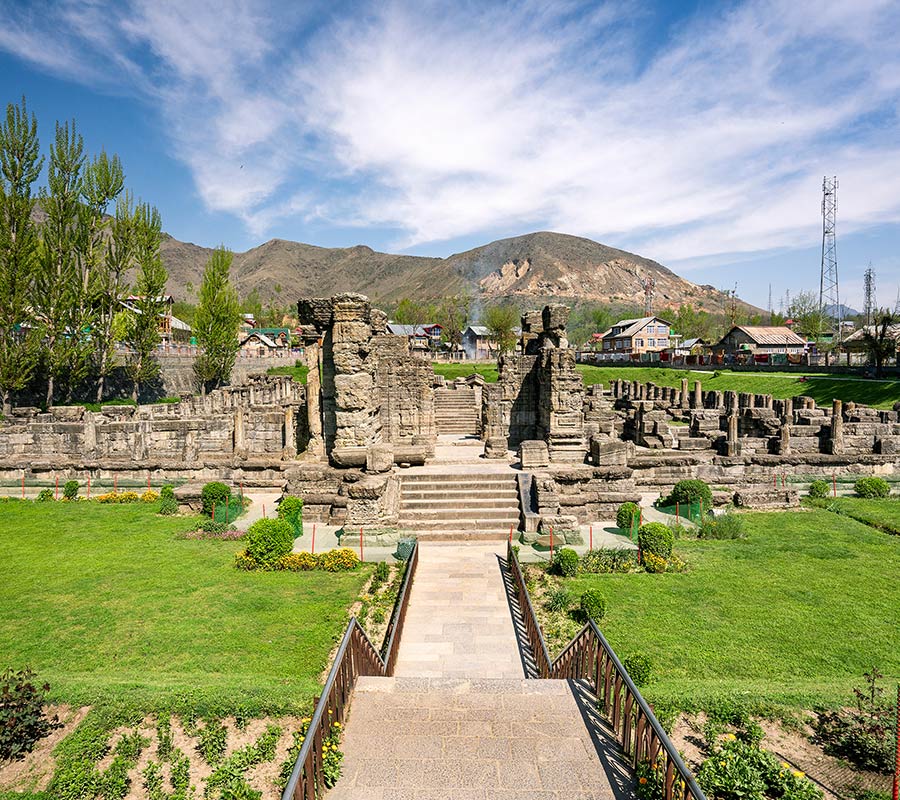 Contrary to the other major attractions in Kashmir, Pahalgam has still managed to remain untouched and unexplored. Originally known as Pahalgom, it's the starting point of the pilgrimage to the Amarnath cave. According to historians, Pahalgam was ruled by Hindus till the 14th century, and it was taken over by the Mughals in the 16th century. It was under the greatest Mughal emperor, Akbar for the longest time. Later, during the 18th century, the British took over Kashmir. After they left, Maharaja Hari Singh became the king of Kashmir.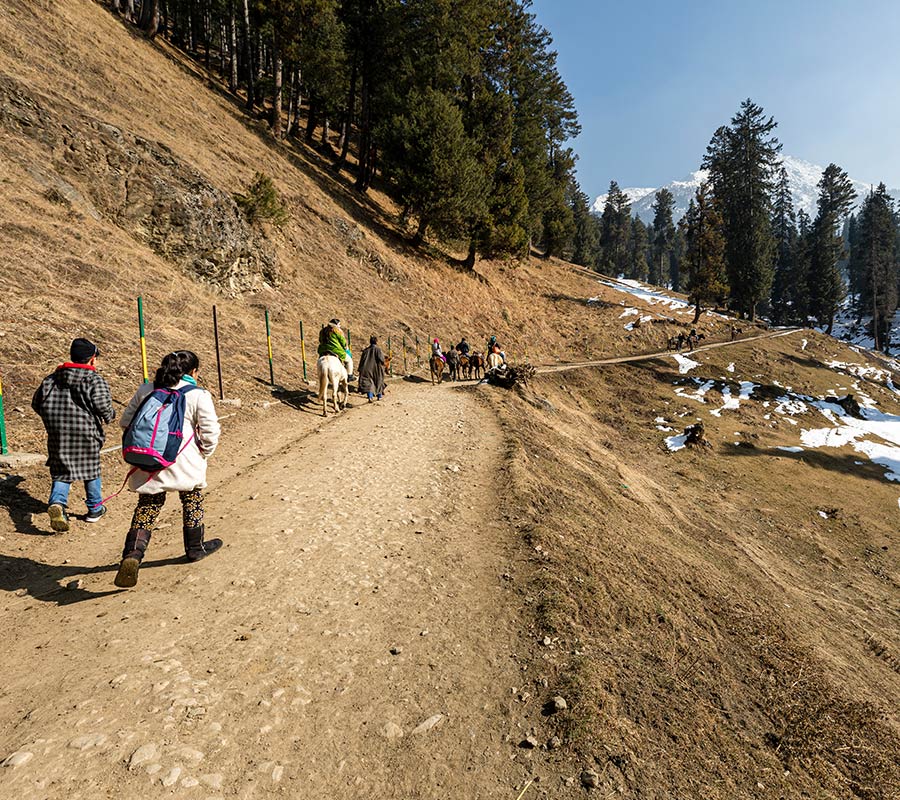 What to do in Pahalgam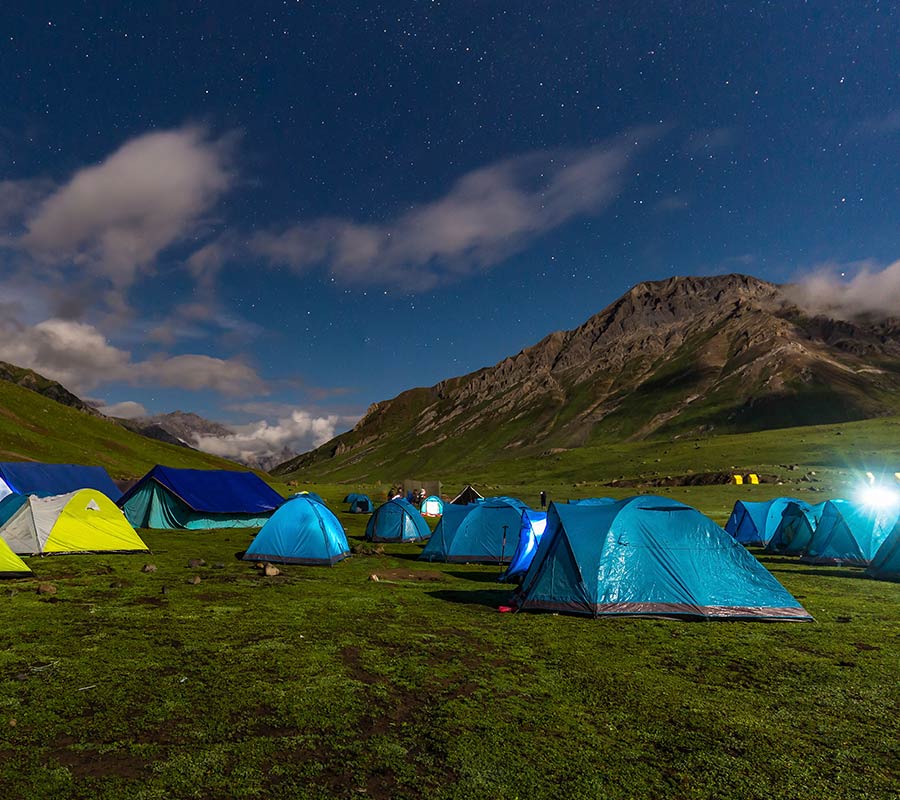 Apart from indulging in the scenic beauty of the place, Pahalgam offers an array of activities for adventure lovers. From hiking to trekking, river rafting to golfing, sledding to camping by the riverside, trout fishing and skiing, there's so much to do. The Pahalgam-Kolahoi trek and Pahalgam-Chandanwari trek to Sheshnag Lake are the most popular routes among trekkers. Fishing in the river Lidder is a popular activity in Pahalgam, but you need a permit from the Directorate of Fisheries for that. The white water rafting on river Lidder isn't for the faint-hearted, but the spectacular views of the valleys are worth it.
Major attractions in Pahalgam
1. Betaab valley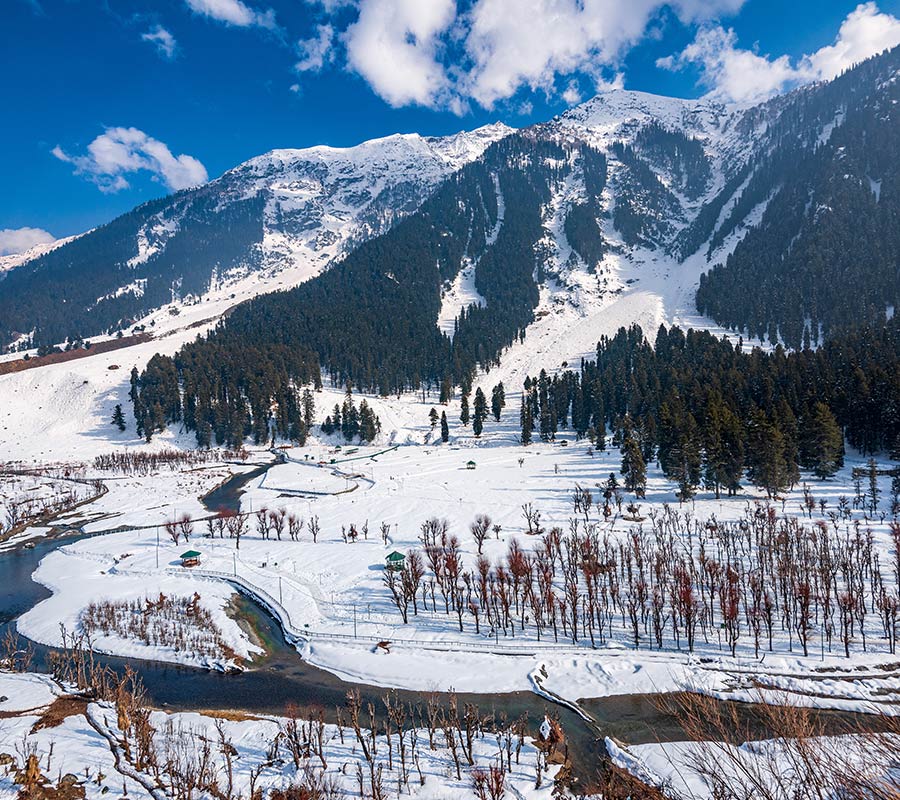 Originally known as Hajan valley or Hagan valley, it's the most popular attraction in Pahalgam which gained massive popularity after the super hit film starring Sunny Deol and Amrita Singh 'Betaab' was shot there. Surrounded by lush meadows and snow-capped mountains, it is located at a distance of 15 km from Pahalgam in the Anantnag district, lending some of the most jaw-dropping views ever.
2. Tulian lake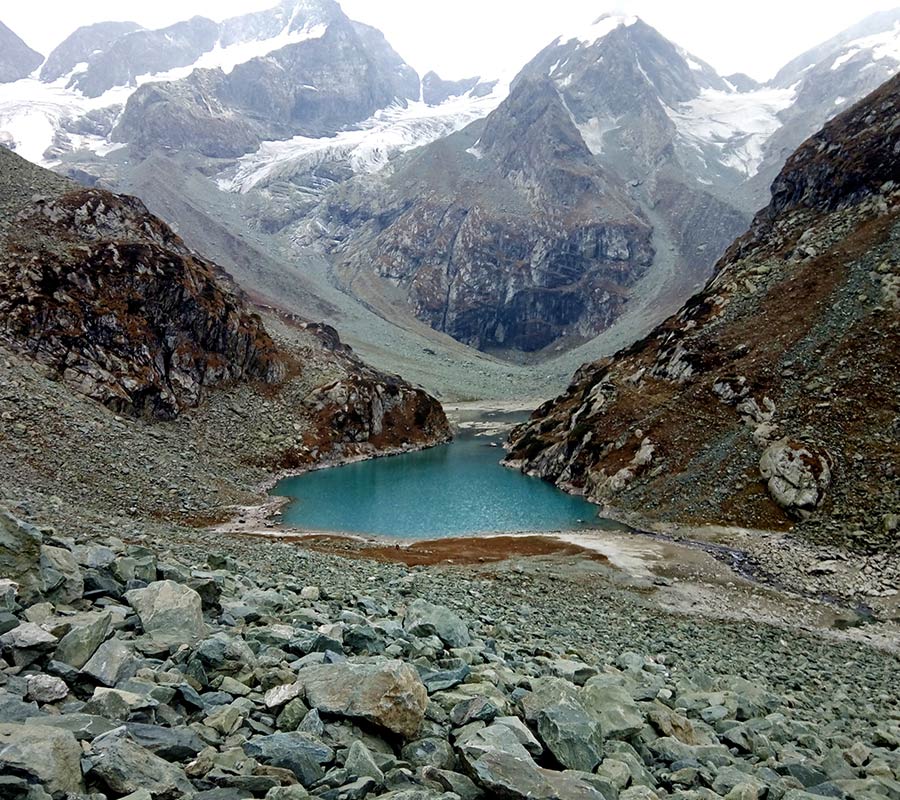 A popular and exceptionally beautiful spot among hikers and trekkers is this alpine lake located near Pahalgam in the Anantnag district. It draws tourists for its unparalleled panoramic views of the lake and the mighty Himalayas.
AlsoRead3
3. Tarsar lake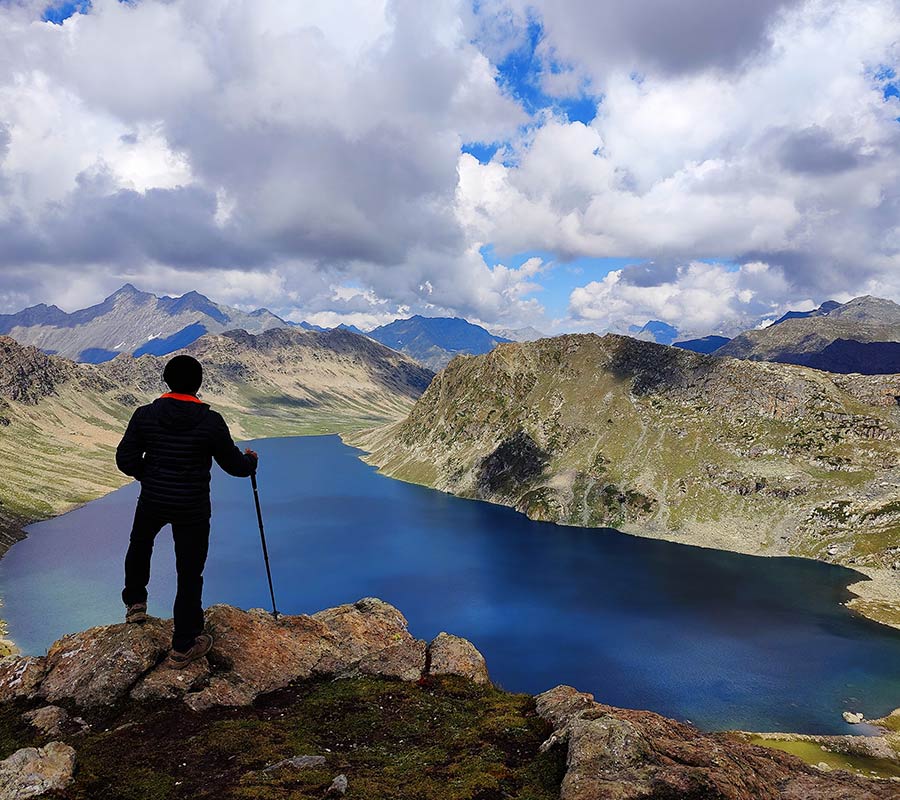 Located in the Tral valley of Pulwama district, this beautiful almond-shaped alpine lake surrounded by gigantic mountains is considered to be one of the most mesmerising beauties of Pahalgam, and rightly so. During peak winters, the entire lake is covered with snow and isn't accessible to tourists. The best time to visit this place is in the months ranging from June to mid-September and serves as the base camp for trekkers.
4. Avantipur temple
Not everything that's broken should be left unappreciated, and this temple founded by king Avantivarman is an example of just that. Located approximately 65 kilometres from Pahalgam, this ancient Hindu temple was known to have 69 shrines and intricate carvings on the walls. Inspired by the medieval period of Greek architecture, it's now a complete ruin but still draws tourists who are keen to learn and observe history and architecture. 
Bookmarked the places you want to visit in Pahalgam? Now take a virtual tour of Pahalgam with our latest offering - Kahani Kashmir Ki…  
When in Kashmir, another experience that you can't miss is living in a heritage houseboat and experiencing Kashmiri hospitality at its best. We got a chance to check out one at the Dal Lake in Srinagar. Here's what it looked like: 
Photo: Shutterstock