As writer Kevin Kelly once said, "Traveling is the most intense mode of learning". And, every time we watch the Kangana Ranaut starrer Queen, or any other wanderlust-inducing film, Kevin Kelly's words get backed by scenic visuals. Growing up, many of us added a solo trip to our travel wish list—often aiming to travel the picturesque vistas of Europe. However, India is not only a historic gem, it is also a land of peace and spirituality, a natural paradise, and the heart of performing arts.
That being said, here is a list of the best solo trip destinations in India that you must plan to visit once in your life.
1. Manali, Himachal Pradesh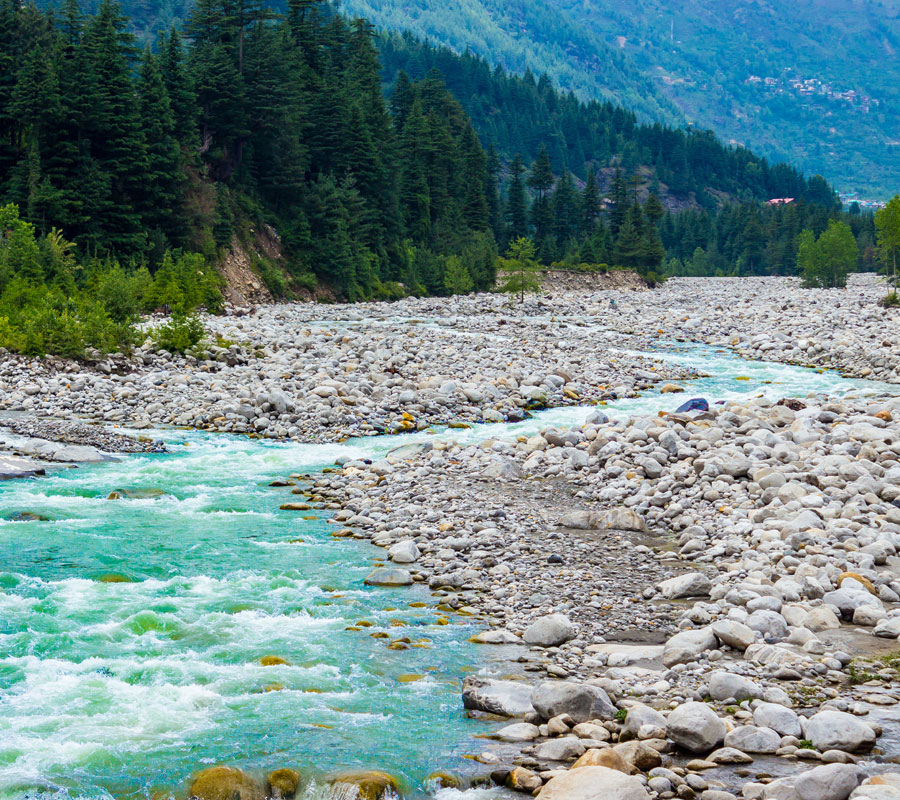 No one needs to sugarcoat the views and beauty of Himachal Pradesh's Manali with words. This tourist place is already quite popular among travellers. The calm nature and hospitality of Manali's locals make it one of the best places in India for a solo trip. The resort town of Himachal Pradesh has something to offer to its every guest, as it boasts numerous waterfalls, temples, adventurous sports, eatery spaces, and much more.
Best time to visit: October to February is the best time to take a thrilling trip to Manali. 
How to reach: The closest airport is in Bhuntar, which is about 50 kilometres from Manali. Bhuntar has domestic flights to Delhi and Chandigarh. You can take a pre-paid taxi to Manali from the airport.
Exciting activities in Manali: Bungee jumping, paragliding, horse riding, and mountain biking
2. Kasol, Himachal Pradesh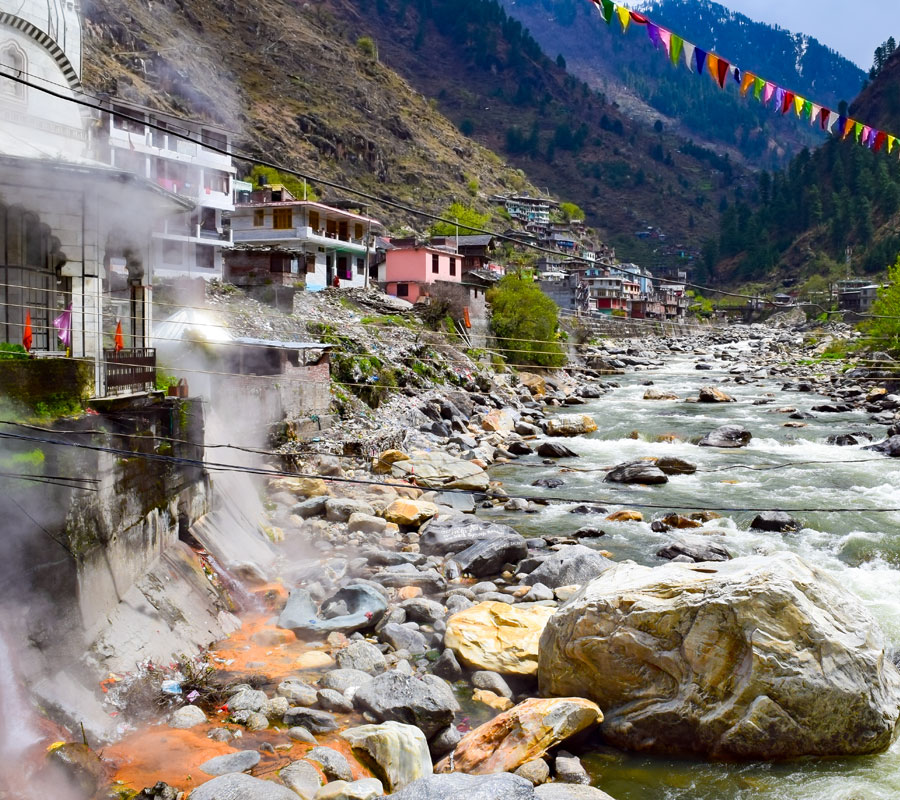 The next best place for a solo trip in Himachal Pradesh is Kasol aka mini-Israel. Its scenic valley, untouched mountains, and great climate throughout the year make it an ideal place for a solo trip in India. Kasol offers a break from monotonous city life to its guests in the lap of nature. The place has pleasant weather throughout the year, the winter months can get terribly cold.
Best time to visit: From March to May
How to reach: Buses and trains are well connected to this region
Exciting activities in Kasol: Trekking and camping
3. Goa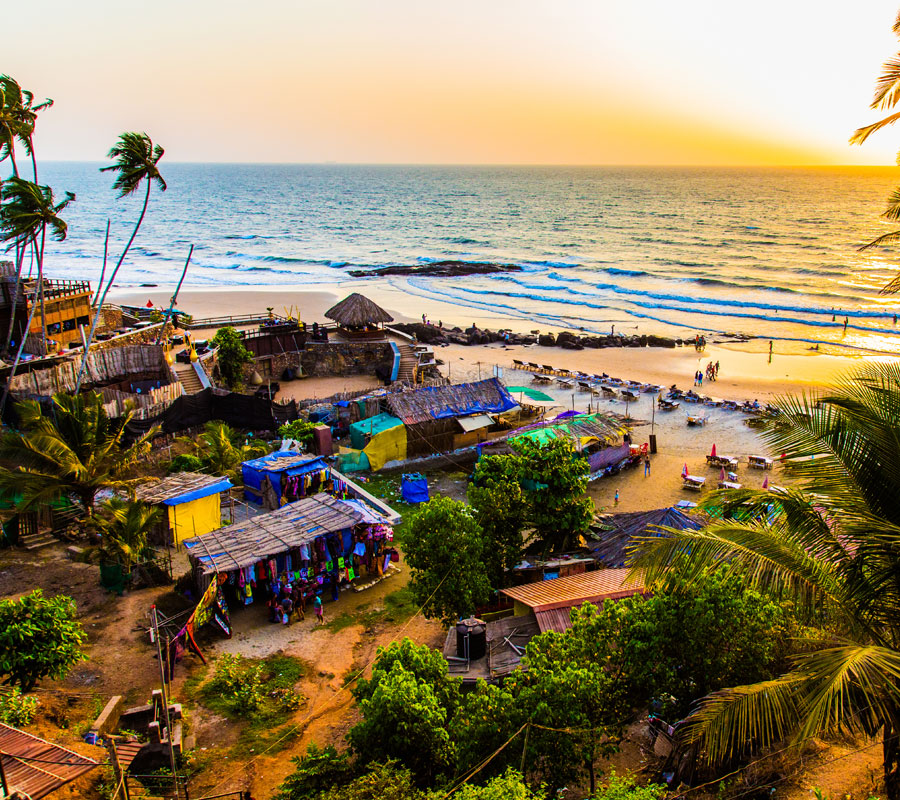 Goa, a place featuring a beautiful mix of Indian and European cultures with Portuguese flair, is the perfect place to take a solo trip. Goa is undoubtedly one of the safest places for travellers, especially those who going it alone. From offering cheap accommodation to luxury stays that offer an experience of a lifetime, there is something magical about this popular tourist spot that effortlessly attracts wanderers.
Best time to visit: Mid-November to Mid-February is the ideal time to plan a trip to Goa. 
How to get there: The nearest airport to Goa is Dabolim International Airport which is 4kms from Vasco Da Gama City. 
Exciting activities in Goa: Parasailing, bumper rides, jet ski, boat rides, banana rides
4. Srinagar to Leh road trip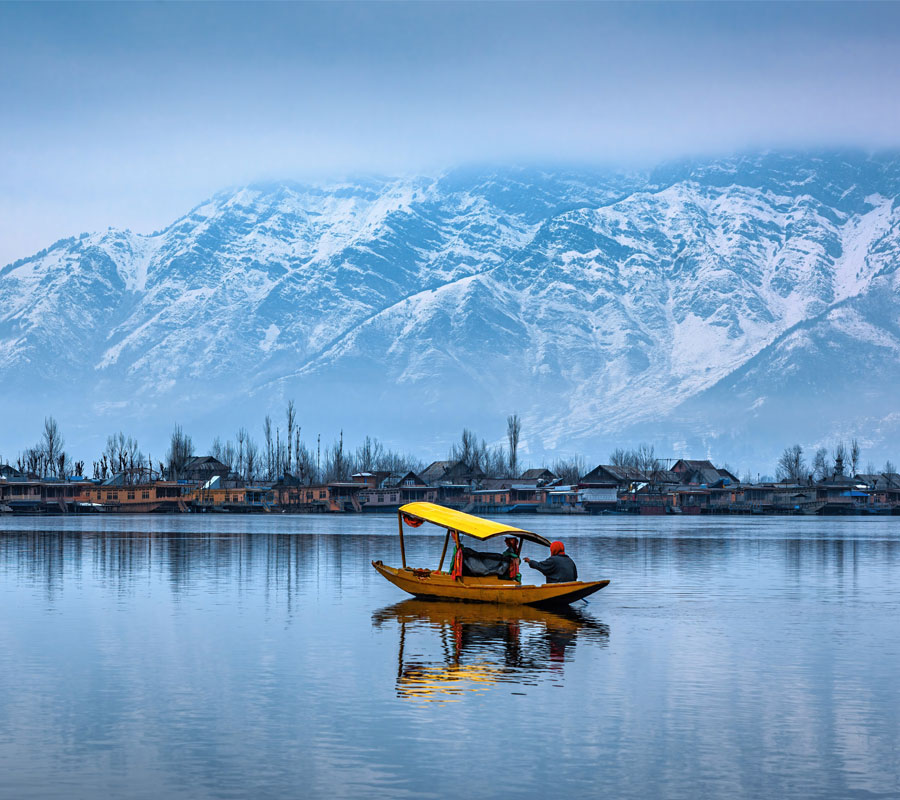 If road trips are something that excite you, the journey from Srinagar to Leh might tempt you to pack your bags and get on the road. The road trip captures many scenic landscapes. From the lush green valleys of Kashmir to the cold desert of Ladakh—this trip is truly a treat to sore eyes.
Best time to visit: Early July, the entire month of September, and early October are the best time to plan a bike ride from Srinagar to Leh.
5. Rishikesh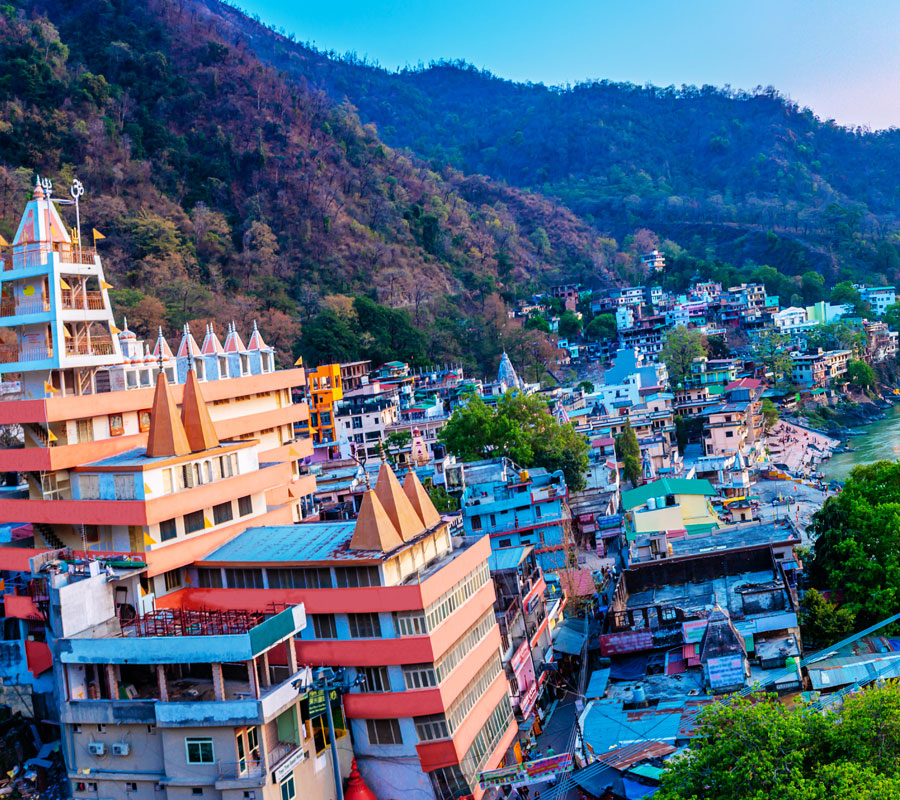 Rishikesh is a complete package—from offering the most divine experiences to your inner monk to giving you an adrenaline rush with water sports. The yoga capital is a safe place to travel, and an ideal one for women solo travellers.
Best time to visit: Anytime between March to June would be best to travel to Rishikesh. 
How to get there: The nearest airport to Rishikesh is the Jolly Grant Airport at Dehradun which is approximately 35 kilometres away.
Exciting activities in Rishikesh: River rafting, bungee jumping, mountain biking, and yoga retreats.
6. Udaipur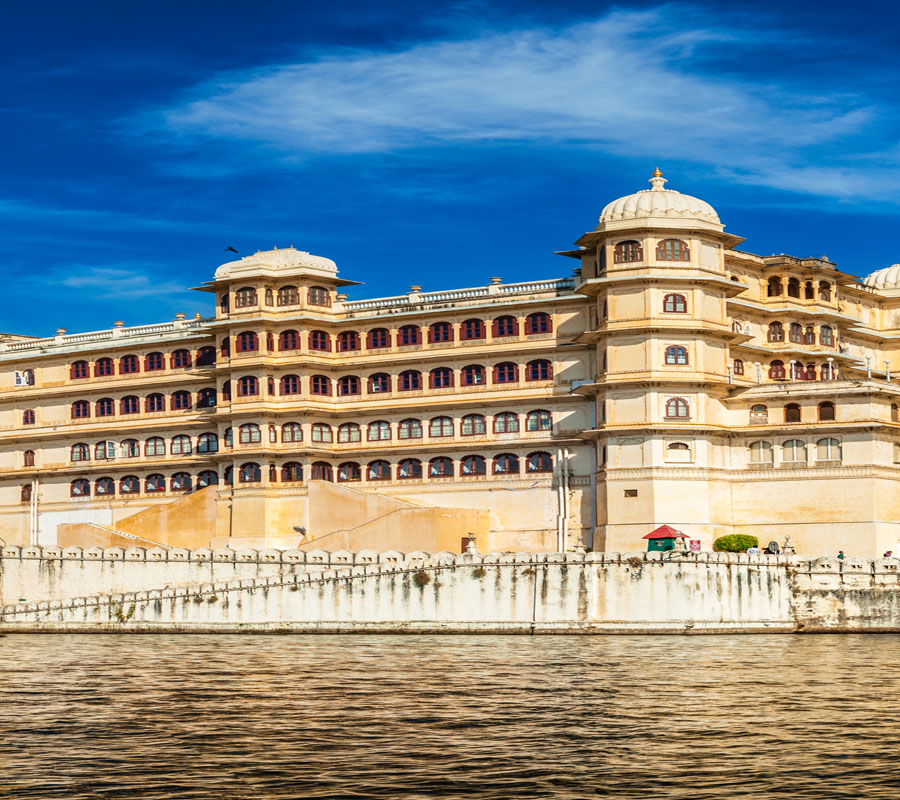 While the above-listed destinations for solo travelling allow you to rest in the lap of nature, Udaipur will familiarise you with Rajasthan's diverse culture. The White City has a rich historical background that makes it the best place for history buffs. Udaipur is home to a couple of UNESCO World Heritage Sites, and the colours of this city of lakes are quite appealing.
Best time to visit: The best time to visit this city is between the months of September and March.
How to get there: Udaipur is easily accessible from all of the region's major cities. The Maharana Pratap International Airport, often known as Udaipur Airport or Dabok Airport, is located 22 kilometres east of the city.
Exciting activities in Udaipur: Exploring forts and temples, shopping, trying delicious cuisines, and horse riding.
7. Tawang, Arunachal Pradesh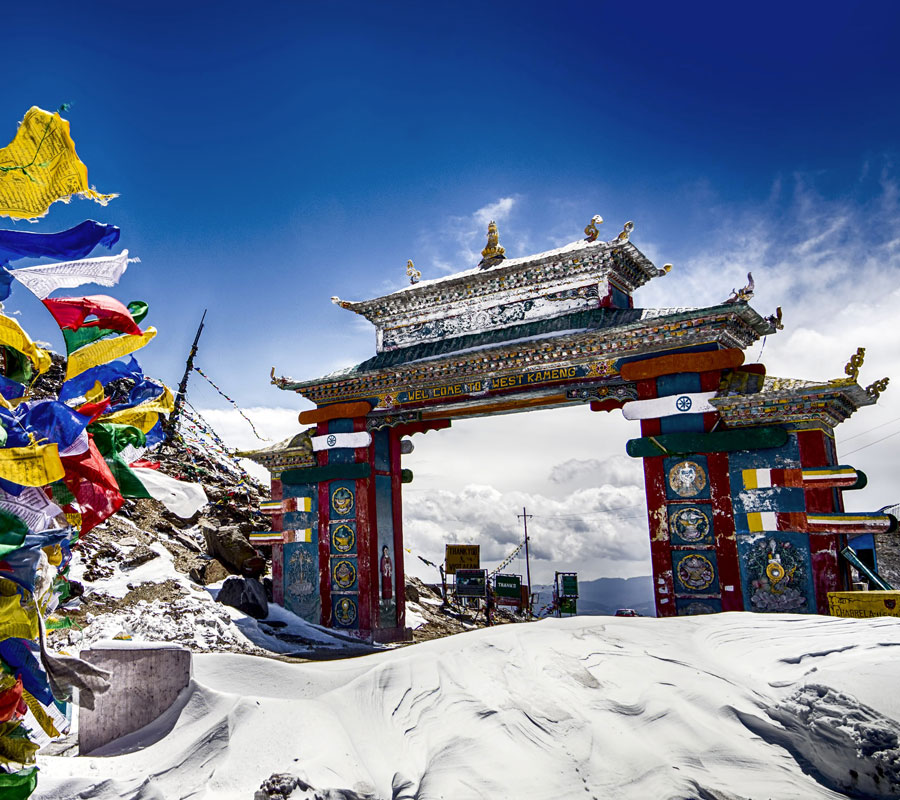 The beauty and scenic views of Tawang will undoubtedly mesmerize anyone. Just make sure you are carry some essential supplies with you like medicines for motion sickness, sun-tan lotion, sun hat, sunglasses, raincoat and an umbrella. If you have these items handy, you are good to go for a trip to Tawang. Tawang will not only give you a geographical change but also rejuvenate you.
Best time to visit: The favourable months to visit Tawang are March, April, May, June, September, and October.
How to get there: The nearest airport to Tawang is Salonibari Airport in Tezpur, Assam which is 317 kms away.
Exciting activities in Tawang: Hiking, meditation, travel to local passes, taking a stroll at lakes
Quick-tip: As Tawang is located near the international border with China, you need to obtain the Inner Line Permit (ILP), which is available in Delhi, Kolkata, Guwahati, Tezpur and the Tawang district headquarters. Visiting the Arunachal Pradesh tourism website for more information is strongly recommended.
8. Khajuraho, Madhya Pradesh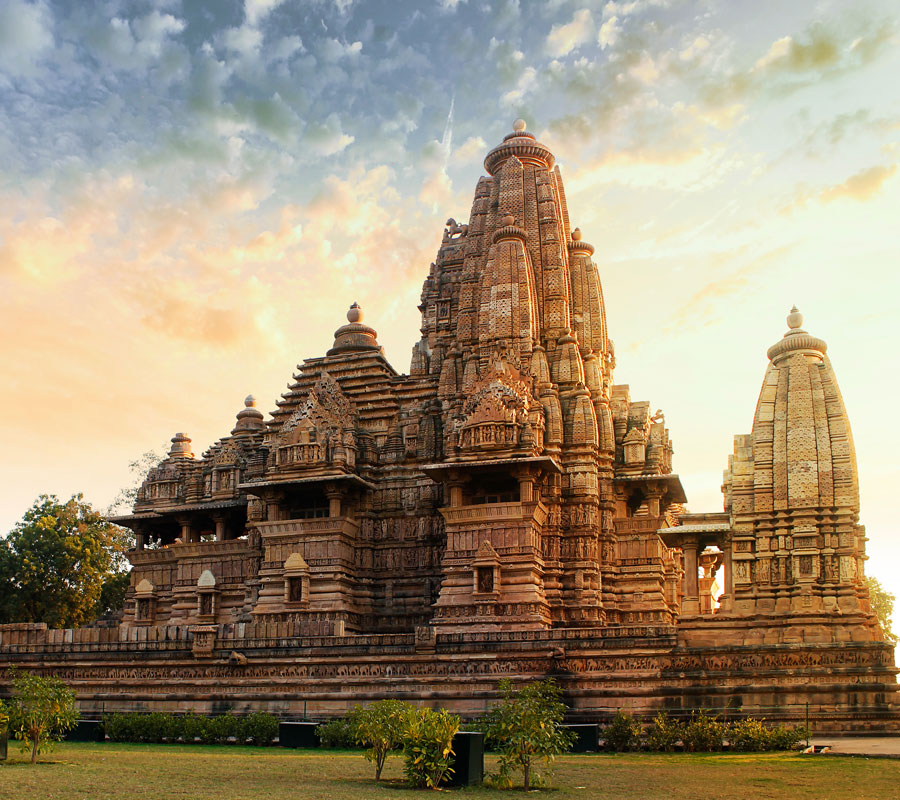 The next on the list of best places for solo travel in India is Madhya Pradesh's Khajuraho. The UNESCO site is widely known for its Nagara-style architecture, and graceful sculptures of nayikas and deities. It is also famous for its erotic sculptures and temples. However, it has more to offer than that. Solo travellers can move at their own pace and spend whatever time they feel is adequate to explore the temple town deeply.
Best time to visit: You can plan a trip to Khajuraho any time of the year, as per your preference and convenience. However, avoid summer months because the town gets really hot.
How to reach: Khajuraho has its own domestic airport, which host flights to and from places such as Varanasi, Delhi, Mumbai, and Bhopal.
Exciting activities in Khajuraho: A tour to temples of Khajuraho, light and sound show near the western group of temples.
9. Mumbai, Maharashtra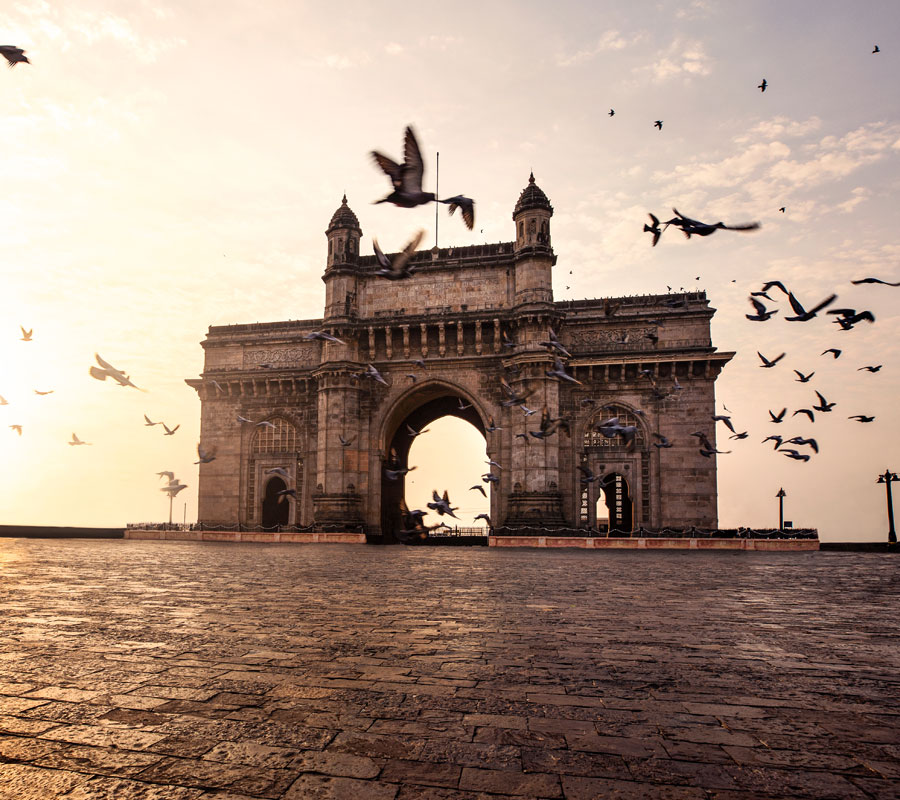 Not just travellers, everyone wishes to visit Mumbai city at least once in their lifetime. Although Mumbaikars are always in a rush, they are quite friendly and helpful. Street food, shopping, clubbing, travelling via public transport—everything is a sport in Mumbai. You do not need a guide to explore Mumbai—just the ask the locals for their recommendations.
Best time to visit: Considering the humid weather during summer and the risk of getting stuck here in the monsoon, winter months are the best time to explore this city of dreams.
How to reach: Mumbai is well-connected to other major cities of the country via regular trains, flights, and buses.
Exciting activities in Mumbai: Night out at Marine Drive, visit Haji Ali Dargah, visit Kanheri Caves, enjoy rides at Essel World, drive on Bandra-Worli Sea Link, and more.
10. Shimla, Himachal Pradesh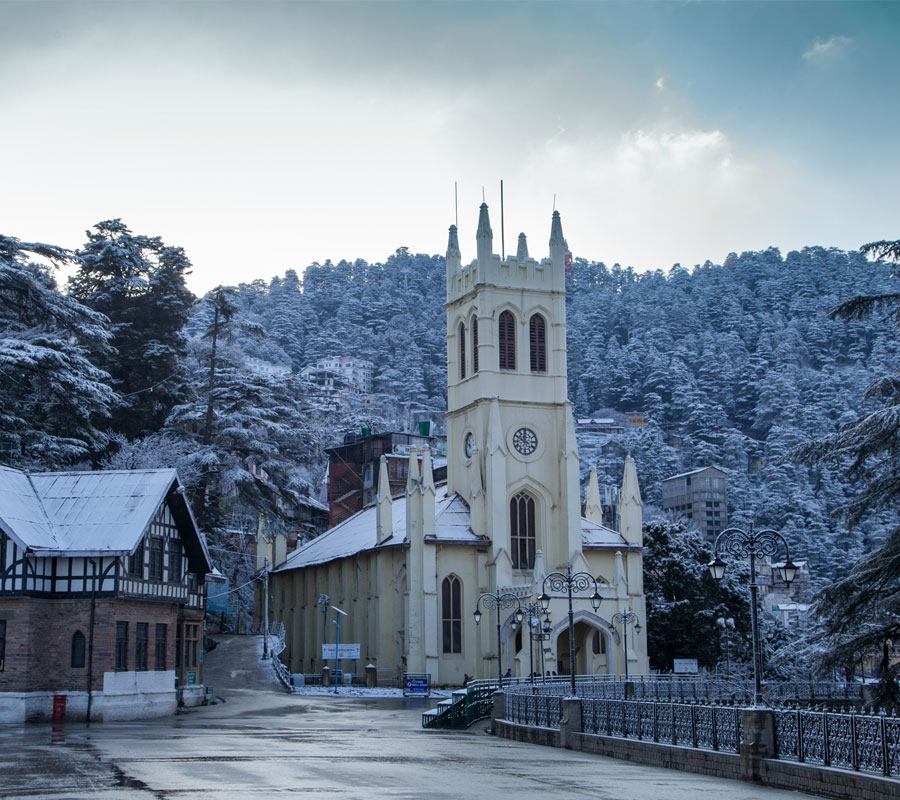 Coming back to Himachal, another not-so-hidden gem of this state is Shimla. Apart from being home to many exquisite architectural marvels built during the time of British rule, Shimla is famous for its unparalleled natural beauty and scenic terrains. The easy reachability and plenty of accommodation options here make it the best solo trip destination in India, especially for those who haven't travelled alone before.
Best time to visit: March to June is considered a suitable time to visit this famous Indian tourist spot. Although, come winter who can witness snowfall.
How to reach: Kalka, which is 89 kilometres from Shimla, is the nearest broad gauge railway station. To get to Shimla, one can take a taxi, a local bus, or the toy train.
Exciting activities in Shimla: Toy Train Ride, shopping at Lakkar Bazar, ice skating, rafting
Packing your bags and leaving for solo travel in India can be scary—but, once you familiarise yourself to a city, it will all be worth it to you! A few tips and tricks can help you get a lot out of your adventures. Here are a few dos and don'ts to remember:
Dos 
Choose a spot which is tourist friendly. 

Learn the basics of the native language of your trip destination

Make a plan before you start your journey 

Make sure you are well aware of the weather and pack accordingly

Keep your parents, guardians, or friends informed of your whereabouts always.
Don'ts 
You may feel like covering all the attractions, however, sticking to your schedule is strongly advisable. 

Do not rely on digital maps completely. If required do not hesitate asking for help from the locals. 

Whenever a situation demands making a choice between your safety and adventure, always choose safety . 

Never start a trip without a backup plan. 

Don't restrict yourself from going with the flow but do not ignore your instinct. 
Photo: Shutterstock