Unplug in a land far, far, away and have your own Eat. Pray. Love type of holiday. Everyone deserves a break from the internet and needs an experience of how life once was, don't you think so? 
Imagine a holiday without alerts and notifications, with no FOMOW (Fear of missing out on work), and without the pressure of having to Instagram everywhere you go. A holiday with no internet can allow you to be more present and engaged with your surroundings. You can explore and live in the present, truly enjoying each moment and enjoying the best of what the places has to offer. While most of these holiday destinations could pass off as adventurous tourist places in India, we've hunted for the best places to visit in India for a complete digital detox. 
Holiday destinations in India with no internet connection:
1. Nathang Valley, Sikkim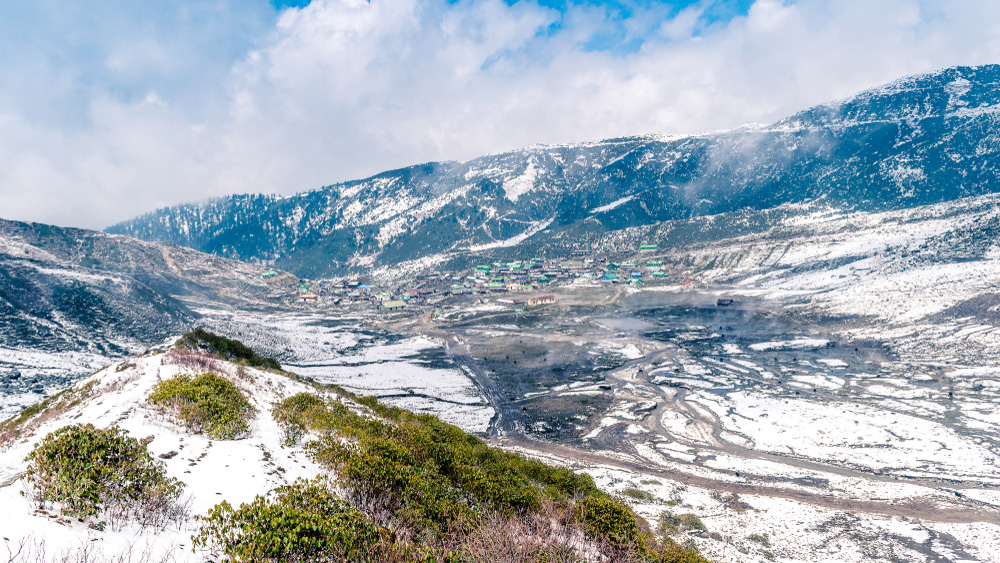 A picturesque region located in the Indian state of Sikkim, Nathang Valley is at an altitude of around 13,000 feet above sea level, making it one of the best winter vacation destinations in India. During the snowy months, Nathang Valley transforms into a winter wonderland with its blanket of white snow. It was once the customary home of yak herders, so you can imagine how low temperatures can drop here. It sits on the foothills of the Himalayas, and there are ample places to visit and views to soak in. You can drive around the Zuluk Loop, bow your head at the Nag Temple, play ice hockey on the frozen Kupup Lake, and even visit the nearby Nathula Pass, which is the border between India and China. Tashiding Monastery is not too far as well and it's a major cultural and religious centre in Sikkim. This monastery is known for its beautiful murals and statues, and visitors can participate in the daily prayer ceremonies held there. Nathang Valley has no internet connection, making this an ideal holiday destination in India. You can spend your days exploring the surrounding forests, trekking through the mountains, or simply relaxing and enjoying the peace and tranquillity of the region worry-free.
How to reach: The nearest are the Bagdogra Airport and New Jalpaiguri Railway Station in West Bengal. You can hire a taxi to take you to Gangtok from where you can hire another taxi to reach Nathang Valley.
2. Agumbe, Karnataka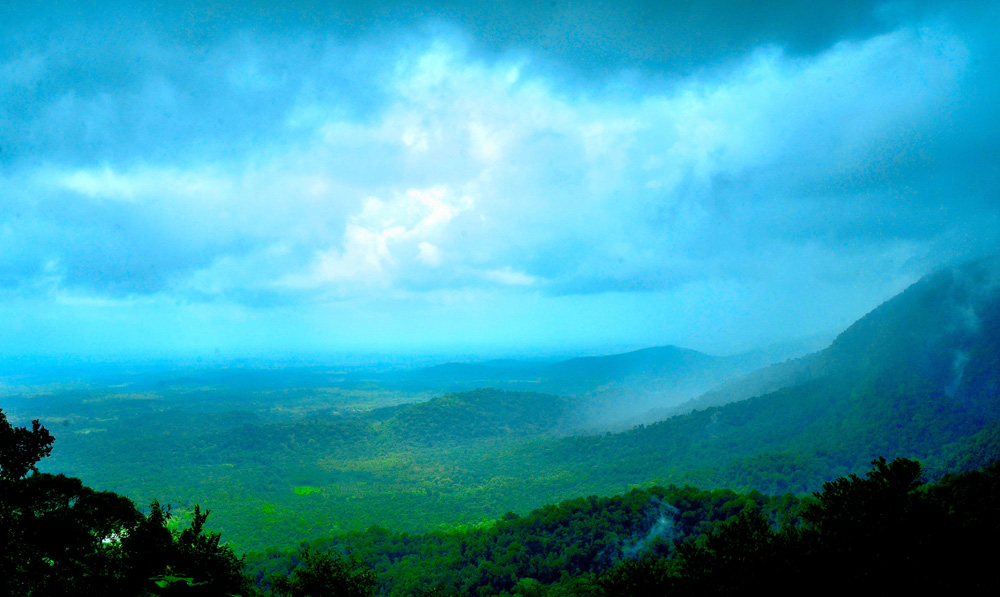 If you thought this list would only be full of hill stations in India, this holiday destination in India is one you'll love. Agumbe is a small village located in the Shimoga district of Karnataka, India. It is known for its natural beauty and is often referred to as the "Cherrapunji of South India" due to its high annual rainfall. You can head to this place with no internet to indulge in outdoorsy activities that include trekking through the lush forests, visiting the famous sunset point, and exploring the local waterfalls. There are also several temples and historical sites in the area such as the Tadiandamol Peak and the Sringeri Sharada Peetham, both of which are worth a visit. Agumbe is a predominantly rural area, and the culture is deeply rooted in tradition and simplicity. You can experience the local way of life by staying in homestays or interacting with the friendly villagers.
How to reach: Hire a private cab from Bangalore or take a bus from Shimoga and Udupi railway stations or the airport in Mangalore, which are the nearest.
3. Changlang, Arunachal Pradesh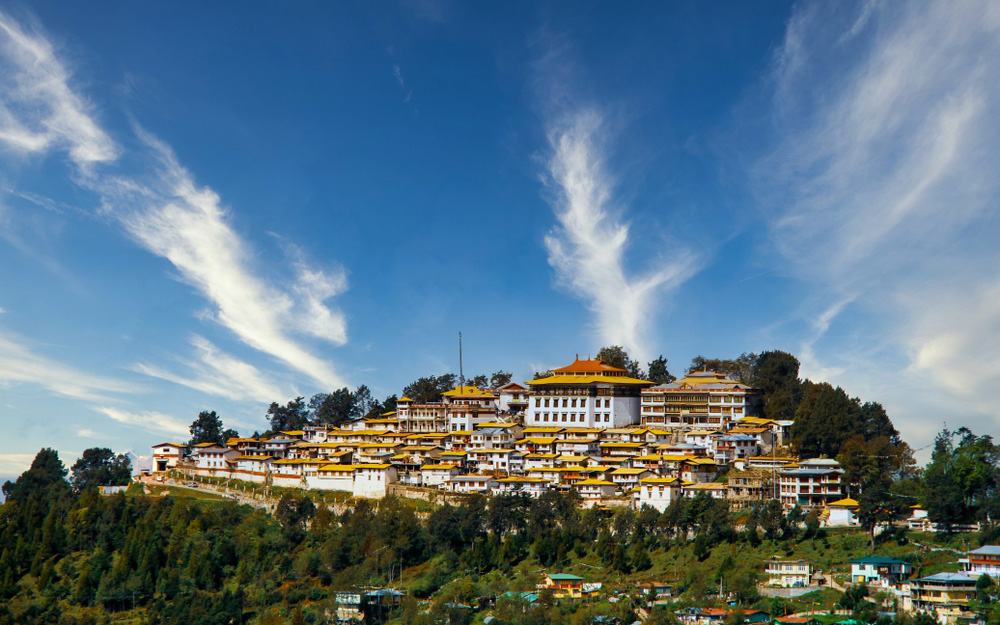 Sharing a border with Myanmar, Changlang in Arunachal Pradesh has witnessed several mishaps, but it is now a beautiful holiday destination in India with no internet. Apart from being known as a vacation place in India that offers beautiful landscapes and rich cultural heritage, Changlang is a must-visit because of the Namdapha National Park and Tiger Reserve, which is naturally home to tigers as well as leopards and elephants. The park is known for its rich biodiversity and is a popular destination for a wildlife safari in India. You can also visit the Nampong War Memorial, a World Was II war memorial, which pays tribute to the soldiers who lost their lives during the Indo-China War in 1962. The memorial is located in the town of Nampong and has a small museum that displays artifacts and information about the war. To experience the culture of Arunachal Pradesh, you can visit the surrounding villages and enjoy the remoteness of the region. To travel here, you need to get a 'restricted area permit' beforehand. 
How to reach: The nearest railway stations are in Tinsukia and Margherita and the airport in Dibrugarh, you will have to hire a can from wither to reach Changlang.
4. Kalpa, Himachal Pradesh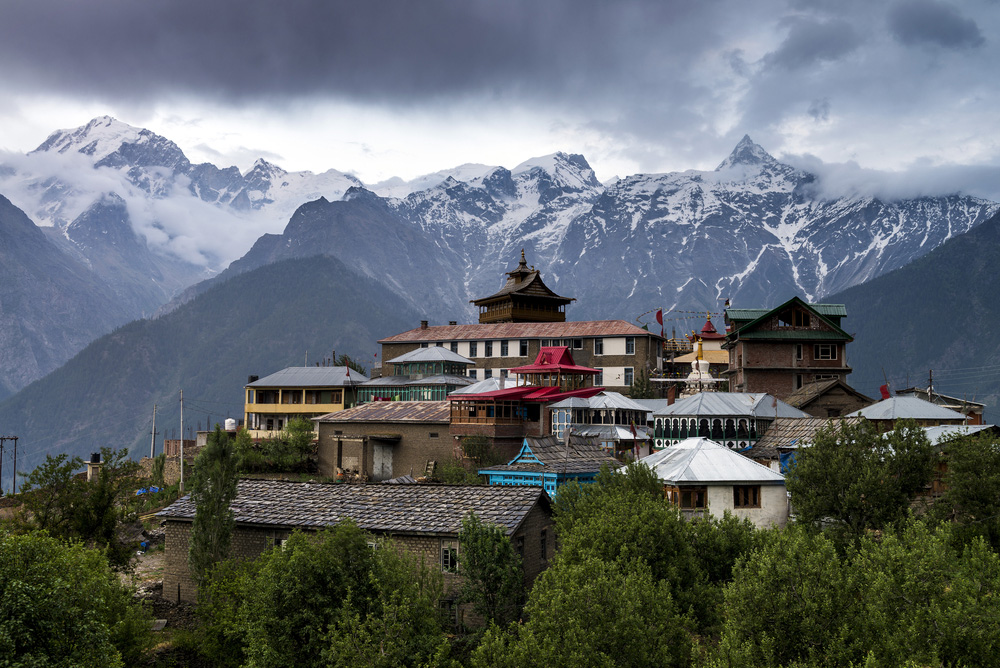 One of the prettiest vacation places in India, Kalpa is a small town located in the Kinnaur district of Himachal Pradesh, India. Sitting at an altitude of 2,960 meters above sea level, this hill station in India is known for its apple orchards and Kinnaur Kailash, a mountain peak that is considered sacred by Hindus. While visiting Kalpa, you can participate in a variety of activities, such as trekking and hiking in the surrounding mountains, visit the Kinnaur Kailash Temple, and explore the local apple orchards. The town is also home to several monasteries, including the Kinnaur Kalpa Monastery and the Tabo Monastery, which are popular tourist attractions. This place with no internet has a rich cultural heritage, with a mix of Hindu and Buddhist influences. The Kinnaur district is home to a number of indigenous communities, such as the Kinnauri Shawl weavers and the Kinnauri apple growers, and you can learn about their traditional crafts and way of life by visiting the local markets and interacting with the locals. Sounds like the ideal holiday destination in India, no?
How to reach: The nearest are the Kalka Railway Station and Shimla airport from where you can hire a private taxi or take a bus.
5. Chatpal, Kashmir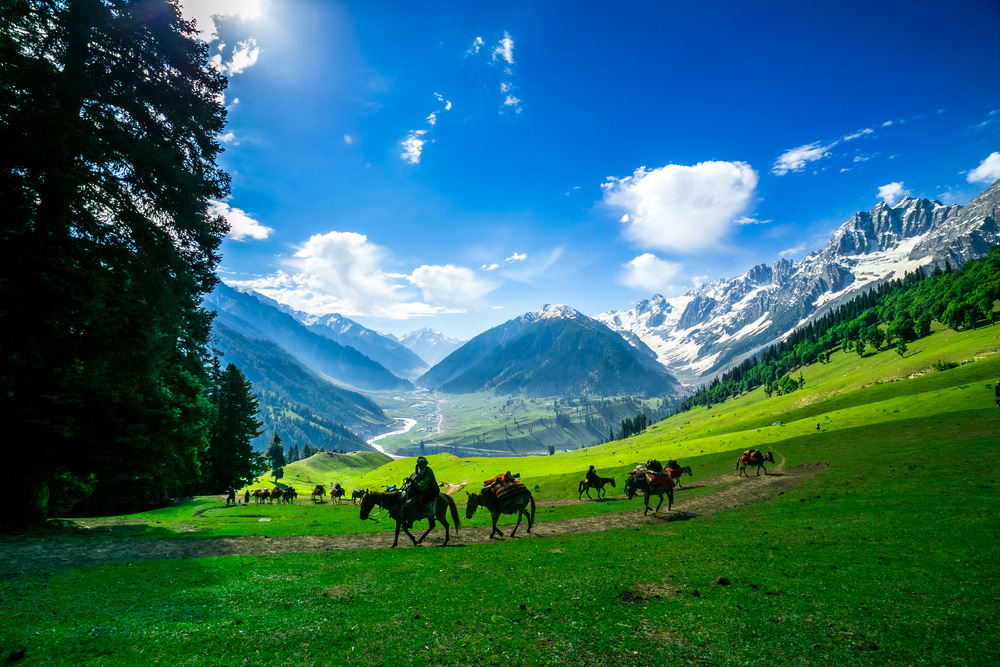 One of the most offbeat holiday destinations in India, the remote village of Chatpal is located in Kashmir. It is known for its beautiful landscapes, including the Himalayan Mountain range, lush forests, and crystal-clear lakes. The village is situated in the Pir Panjal Mountain range, which is a popular destination for outdoor activities such as trekking, hiking, and rafting. While you're touring this place with no internet, you can experience the local culture by visiting the many handicraft and souvenir shops in the village selling traditional Kashmiri items such as shawls, carpets, and wooden crafts. 
The local market will also give you a sampling of traditional Kashmiri cuisine. When you're done running through the meadows and have taken several photos of this Bollywood moment in your life, visit the nearby Mughal Gardens, which were built in the 16th century and are a popular tourist attraction in the region. The gardens are known for their beautiful landscaping and are one of those quality time places to relax and enjoy the peaceful surroundings. Chatpal is the ideal vacation place in India with no internet connection where you will love to disconnect from the distractions of modern life and truly relax in the serene surroundings of the Himalayas.
How to reach: You can hire a local taxi or take a bus to Chatpal from Srinagar, as Jammu Tawi Railway Station and the Srinagar airport are the nearest.
Photo: Shutterstock