This weekend, plan a small trip to these 10 quick getaways from Mumbai, and give yourself the much-needed digital detox from the week-long burnout. Located just two to four hours away from the commercial capital of India, you can easily plan a one-day round trip to these small hill stations, without worrying about taking any extra leaves.  
1. Malshej Ghat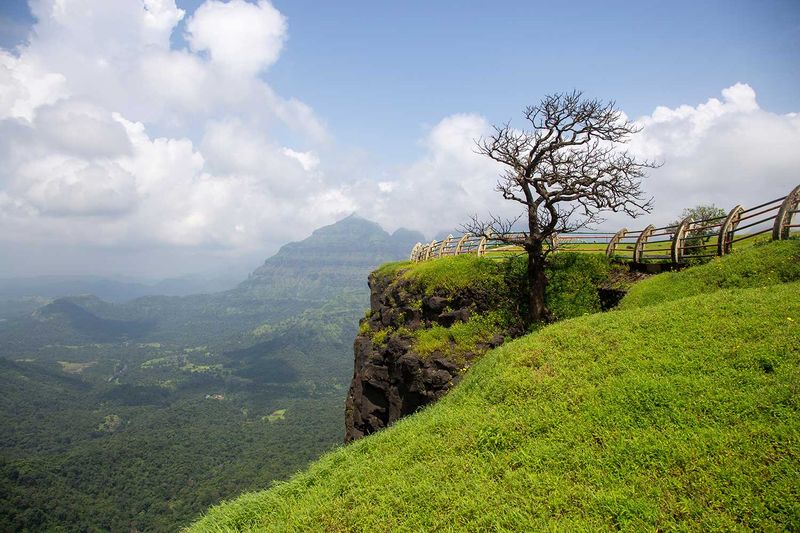 Just three hours away from Mumbai lies this breathtaking hill station in Maharashtra's Pune district. Located at an altitude of 700 metres above the sea level, this hill station is known for its treks, Historic Forts, sanctuaries, and temples. Konkan Kada, Harishchandragad Fort, Ajoba Fort, Shivneri Fort – King Shivaji's birthplace --, third centuary Buddhist Caves, and Ganesh and Shiva Temple, are some of the hotspots you can check out here. Another must-visit spot for bird watchers is Pimpalgaon Joga Dam if you want to catch a glimpse of some rare species such as, crested cuckoo, green pigeon, whistling thrush and more. The hill station is also home some high-end resorts and forest houses, such as, Saj By The Lake, Green Vision Resort, Flamingo Hill Resort and sanctuary, and more.
2. Matheran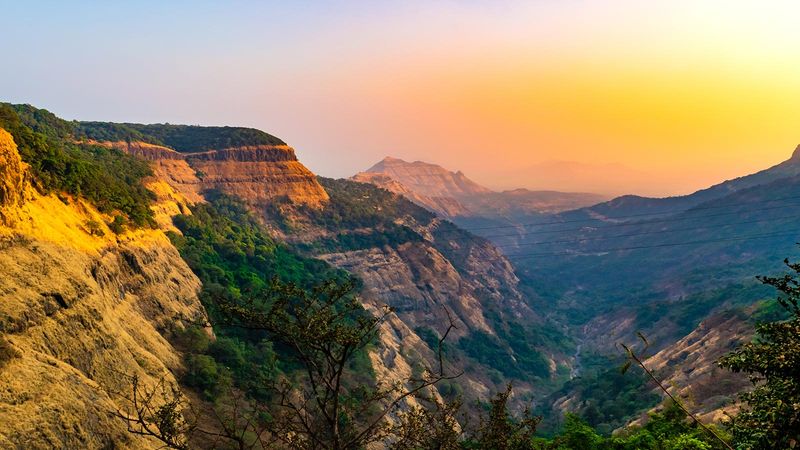 Just 90 kilometres from Mumbai lies this cluster of scenic viewpoints. And, not just the place but the route to it is also a sight to behold. Crossing the bends and curves, as the Matheran Hill Railway passes through the narrow green lanes, one can't help but capture the views on their cameras. Also known as the Narel-Matheran Light Railway, this heritage train was built between 1901 and 1907. The best part about Matheran is that this pedestrian hill station doesn't allow any vehicles, so, here's a relief from some noise pollution. You are supposed to park at Dasturi Naka and hike from there in order to reach this eco-sensitive zone. When here, don't miss the sunset point, among other hotspots, such as, panorama point, Charlotte lake, honeymoon hill and more. This hill station has almost 40 points that one can explore. In fact, its famous Matheran market is home to artistic handcraft items and sweets. When here, you can book a stay at the Dune Barr House, Verandah in the Forest – a 19th century heritage property that will take you back to the colonial era.
3. Karjat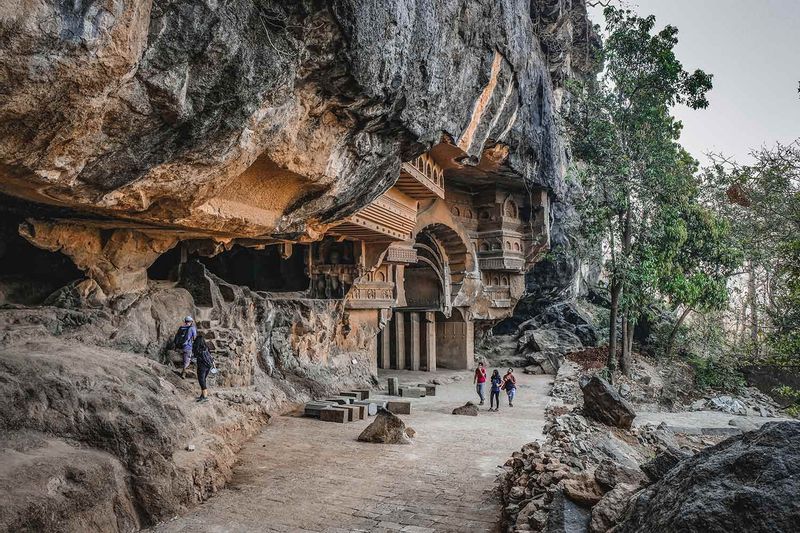 Karjat is all the buzz this year, thanks to the recently opened Saltt farmhouse by Oleander Farms. En-route the Mumbai-Lonavala NH4 highway, this 100-acre property offers a range of Asian, European, and Indian cuisine. Mini theatre, zoo, nursery, brewery, even a vintage car collection, are some of the attractions here. The hill station also has many trekking options, such as Chanderi Fort, Peth Fort, and Matheran Fort. You can also go for rappelling and river rafting; or explore some of the many scenic hotspots such as, Ulhas valley, Bhor Ghat and the Kodana caves.
4. Lonavala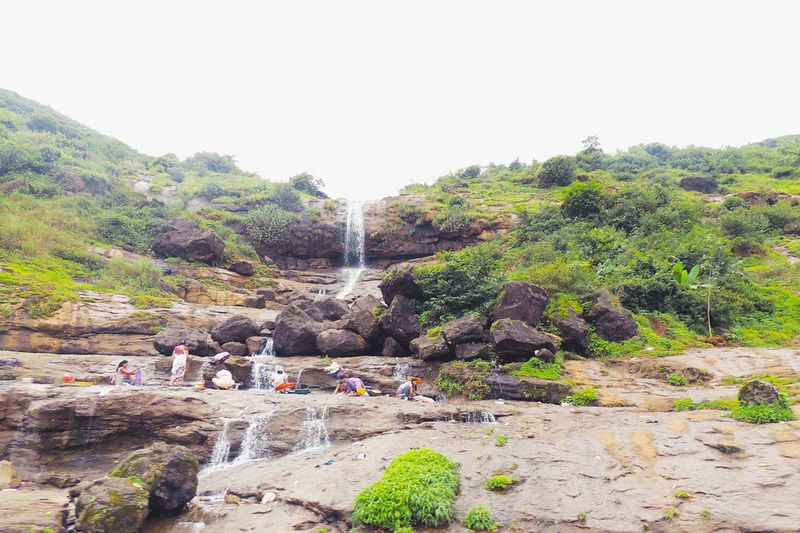 This getaway close to Mumbai and Pune, is nestled in the Sahyadri range of the Western Ghats. Dense forests, waterfalls and a nearby twin hill station, Khandala, is what you get to see here. Then there's Rajmachi Fort, Ryewood lake, Bhaja caves, and a trek from Pimpri to Bhira village, also called the Andharban trek. And, if you have a sweet tooth, you might want to give the famous chikki a try. Kune waterfalls, Tikona Fort, Aamby valley, and the famous Duke's Nose are some of the attractions here. Also, on your trip to Lonavala, make sure to book a stay at the newly opened art villa called Geometrica and Anglo-Indian Cafe & Bistro by Le Sutra Great Escapes. Lip-smacking European and Asian cuisine, eye-catching paintings and wall pieces, a swimming pool, gazebo, and a farm beside the villa, are some of the features it offers. While sourdough pizzas, and plant based burgers are some of the classic options here, Restaurateur, Rahul Bajaj, has also included Lonavala's famous chikki in the menu in the form of chikki cheesecake.     
5. Lavasa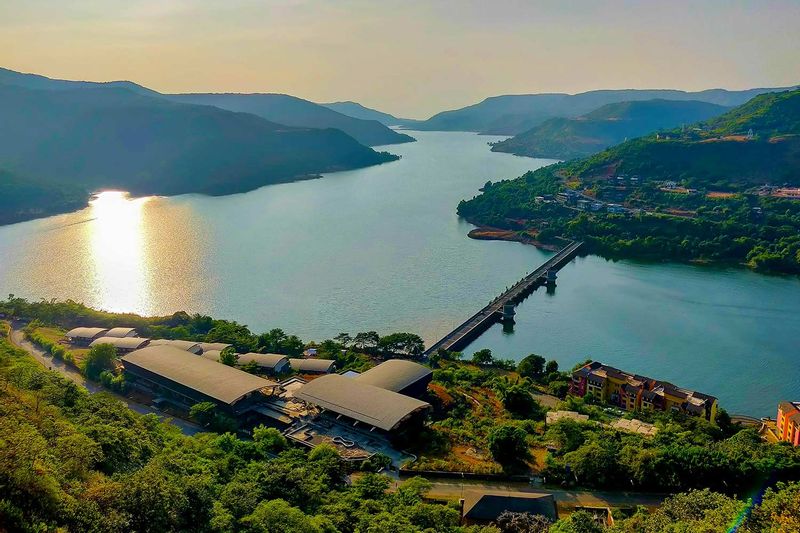 This privately planned city also called the French Rivera of Maharashtra is constructed on the Mulshi valley close to Pune. Surrounded by the Western Ghats, its landscape and infrastructure are both worth exploring. Dasve viewpoint, Devkund waterfall, Tamhini Ghat are some of the places you can visit on your trip to Lavasa. Thrill seekers can also go for lakeshore watersports at the Warasgaon Lake. Overseeing this lake lies Ekaant The Retreat, a luxury hotel resting atop Lavasa's highest point, a perfect escape for complete rejuvenation of mind, body and soul. Passing through this resort is a nature trail where you can go for a walk and explore flora and fauna.  
6. Igatpuri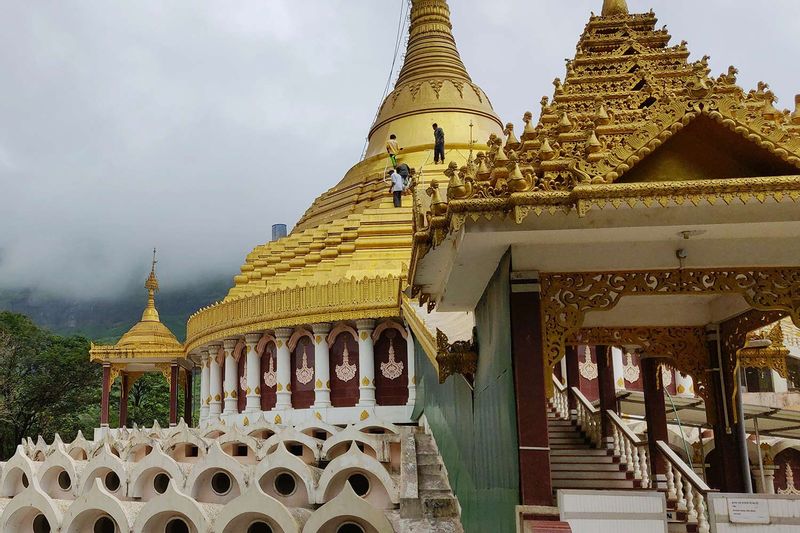 Located in Nashik, Maharashtra, just three hours from Mumbai, Igatpuri is home to Vipassana International Academy. So, if you are looking for some spiritual rejuvenation, then this is the place for you. When here, you can also go on a trek to Tringalwadi and Ratnagar Forts, and pay a visit to Ghantadevi and Amruteshwar temples. Other attractions include, Vaitarna dam, Bhatsa river valley, and camel valley. Make sure to try the newly opened Rakabi The Fern by Fern Hotels & Resorts, an eco-friendly luxury hotel offering options from premium rooms to suites. Moreover, its dining options include, vegetarian Spice Della restaurant, multi-cuisine Melange restaurant, Cake Boy Bakery and Ecstasy Bar.
7. Kamshet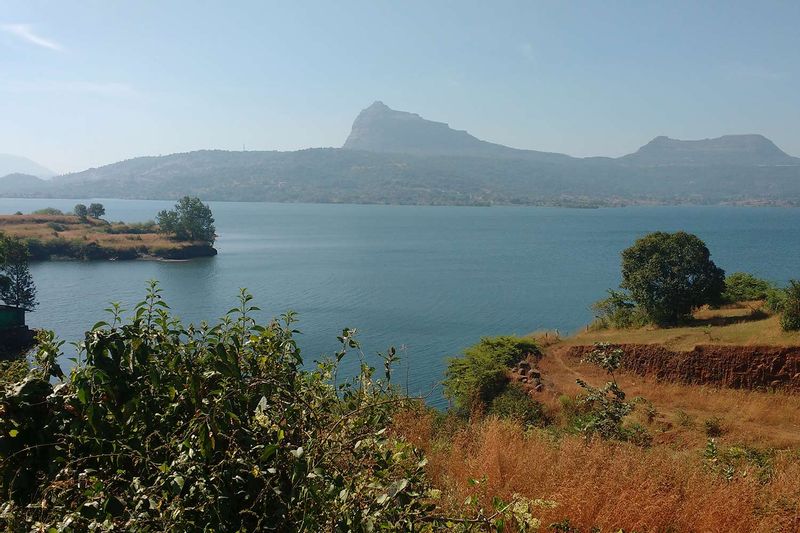 If paragliding is your go-to adventure sport for an adrenaline rush, then Kamshet is the place for you. Home to rich flora and fauna, waterfalls, temples and hills, this village is located in Pune's Mawal taluka. When here, make sure to pay a visit to the Buddhist caves or go for zip lining at Pawna and Uksan lake. You can also explore the Bedse and Bhairi caves. Kondeshwar cliff, Shindevadi hills, and Shelar are some of the best paragliding spots here. The offbeat Uksan village here has lately emerged as a camping hub offering a complete view of the lake and the hillside. You can also go on a jeep ride, or for a swim in the nearby Uksan River. Another stay option worth exploring is the PurrOm Healing Centre designed by hairstylist, Sapna Bhavnani. Here you get a chance to stay in huts and are offered pure vegetarian food.
8. Palghar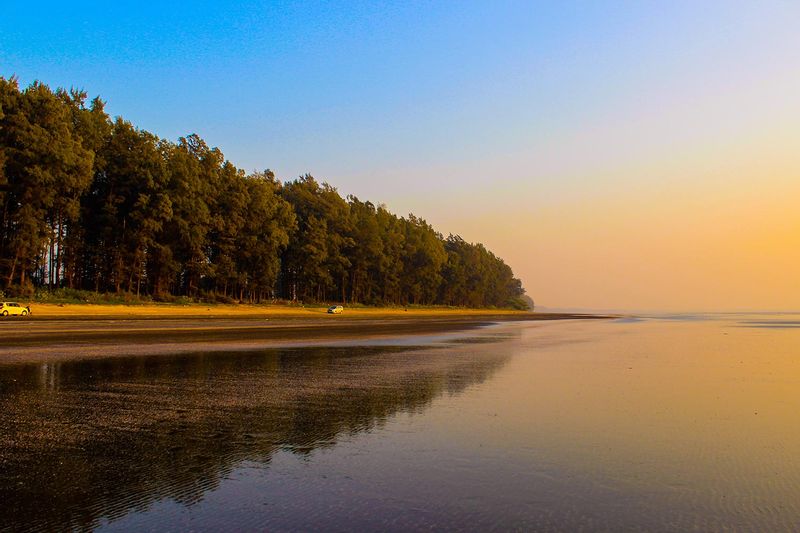 Located in the Konkan region, this area is home to some of the most scenic beaches and forts of Maharashtra. Some popular names include, Bordi, Kelva and Arnala beach. In fact last year only, the Maharashtra Government had given approval to eight beaches, including Bordi and Kelwa, to build eco-friendly Goa style beach shacks to boost tourism. Speaking of forts, one can checkout Arnala Fort, Tarapur Fort, Vasai Fort and Srigaon Fort. The place is also home to a number of temples and churches for some spiritual awakening. When here, book a stay at the Anchaviyo resort, that offers its guests stay options in chalets, cabins, mudhouses, tents, and even in skyhigh igloos and tree houses.
9. Alibaug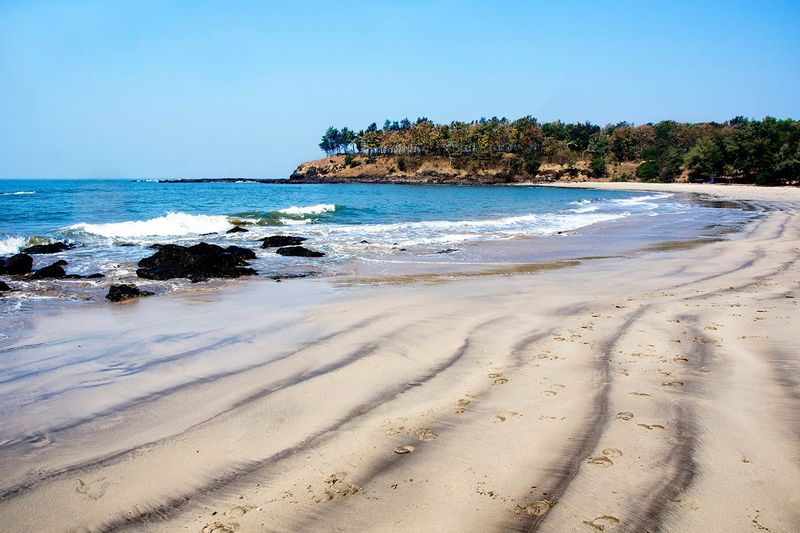 Alibaug in Raigad district of Maharashtra is another popular Konkan beachside destination, often preferred by celebrities for a quick getaway. Well connected by rail, road and ferry from Mumbai, its golden black sands and sparkling beaches offer a soothing view after a hectic week at work. When here, you can camp at the beachside, or visit Kolaba Fort. The place houses a 1904 magnetic observatory and is home to the lesser-known Benne Israeli community. You can also go parasailing, on a banana boat ride or jet skiing. While a road trip will cost you two-and-a-half hours from Mumbai, in order to cut down your travel time you can now take RoRo ferry from Mumbai to Mandwa Port in Alibaug and reach the place in just an hour. The ferry after being shut due to lockdown, resumed services in August last year. Alibaug has even emerged as a food lovers' paradise with a bunch of restaurants such as Jatra, Ten94, Bohemian Blue Cafe, Kiki's Cafe & Deli, and more.      
10. Silvassa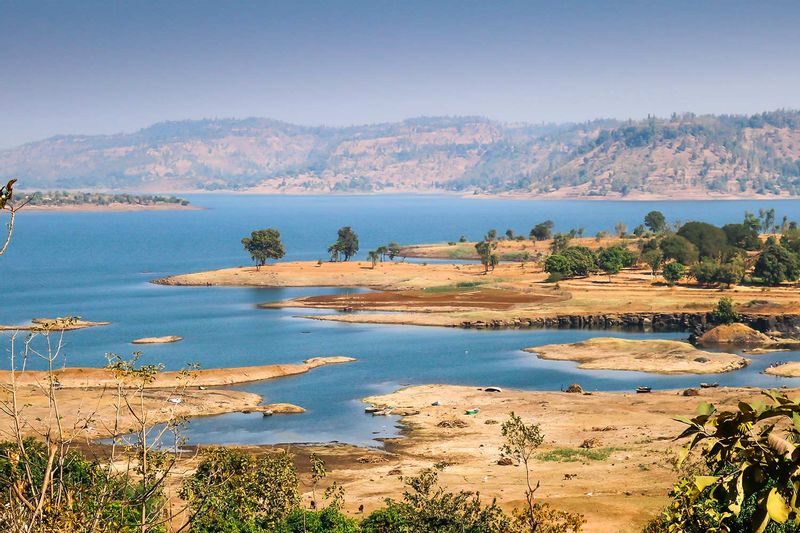 The capital of one of India's union territories of Dadra and Nagar Haveli, Silvassa is a former Portuguese colony. Hira Van Garden, Tribal Culture Museum, and Vanganga Lake are some of the tourist attractions here. If you are a wildlife enthusiast, then just 10 kilometres away lies Vasona Park where you can go for a lion safari, and see Asiatic lions. Another hotspot here known as the Island Garden comprising thatched huts is a must-visit. Moreover, since last year BLADE India has also been offering private charters between Mumbai and Pune, and Silvassa is one of the places you can fly to. When here make sure to try some local delicacies such as ubadiyu, doodhpak, and tami – a locally brewed liquor consumed by tribal people. You can also check out their handmade mats and baskets weaved from bamboo by the tribals themselves.
---
Photo: Shutterstock