If you are a wildlife enthusiast and have already covered most of the mainstream sanctuaries and national parks, then it's time you explore these 10 lesser-known wildlife reserves in India.  
1. Nagzira Wildlife Sanctuary, Maharashtra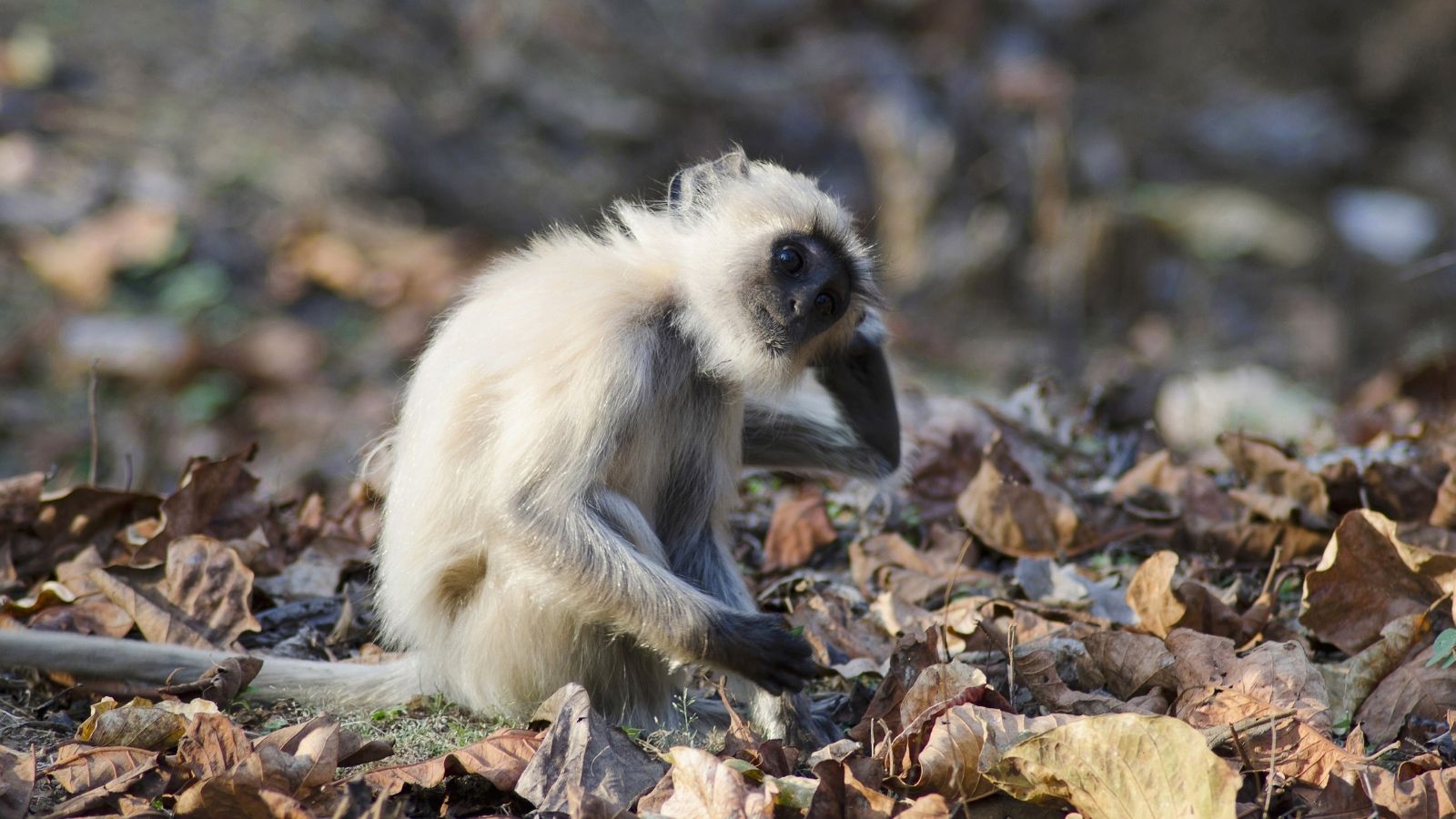 This preserved green oasis in Maharashtra lies between the state's Bhandara and Gondia districts. The place is considered to be an important conservation unit of Central India, particularly Vidarbha, and helps maintain an ecological balance among the people settled in the area. As many as 34 species of mammals,166 species of birds, 36 species of reptiles, and four species of amphibia can be found here. Lime butterfly, palm civet, bar-headed goose (a winter migrant from Tibet and Ladakh), Indian rock python, and six-toed frog are some of the many species that can be spotted here. The Nagzira Wildlife Sanctuary is also home to lakes such as Nagzira, Murapur, Chorkhamara, and more. It also neighbours places such as Navegaon National Park, Tibetan camp at Gothangaon, and Itiadoh Dam.
Getting there: Nagpur airport is the closest to this wildlife sanctuary. You can also take a train to either Nagpur, Gondia, or Bhandara. If you are travelling by road, then Sakoli bus stand (en-route Mumbai-Kolkata NH6) is where you must deboard.
2. Dachigam National Park, Srinagar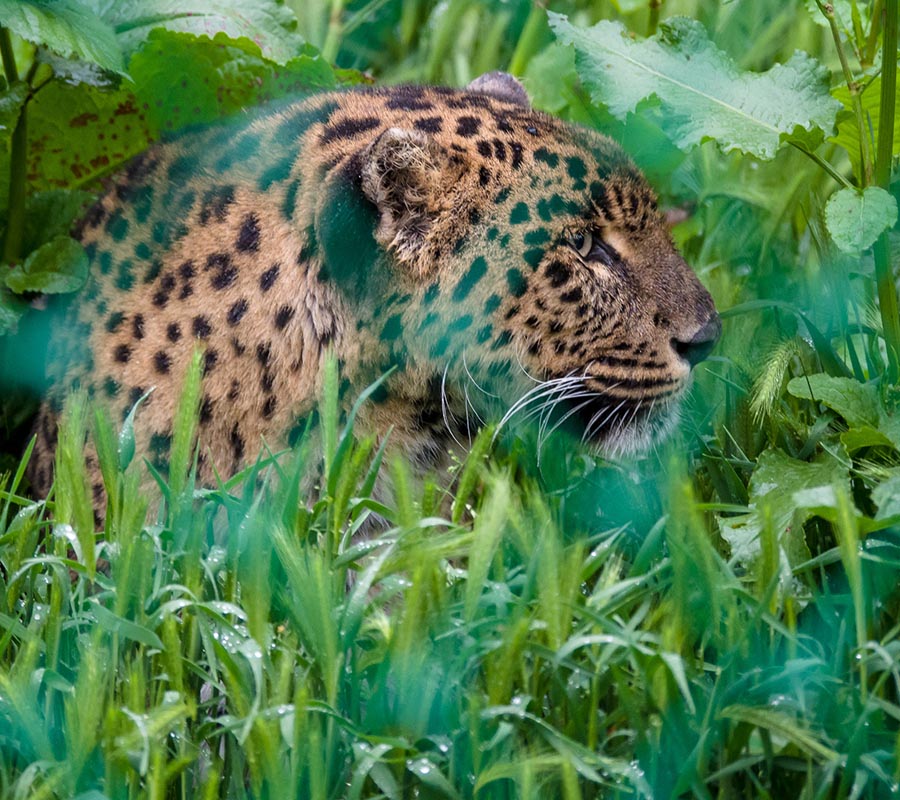 Located 22 kilometres from Srinagar, Dachigam National Park has been a protected area since 1910 and was declared a national park in 1981. Here you can spot a rare species called Kashmir stag also known as hangul. Himalayan black and brown bears, musk deer, red fox, snow leopard, black bulbul, cinnamon sparrow, and Himalayan monal are some of the other species to look out for here. The Dagwan River runs through the park and the neighbouring Sangargulu Valley, where you can also trek to spot leopards and other wildlife.
Getting there: Srinagar airport, as well as the railway station, are both well connected. For those travelling by road, Lal Chowk bus stand is the nearest.
3. Interview Island Wildlife Sanctuary, Andaman and Nicobar Islands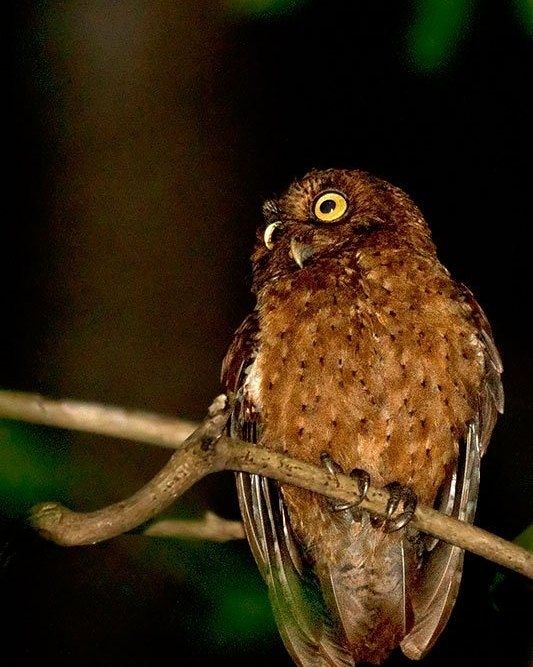 This is the largest sanctuary in the Andaman and Nicobar Islands. It is located in North Andaman overlooking the sea that separates it from Mayabunder township. Andaman masked palm civet, Andaman wild pig, edible-nest swiftlets, and Andaman drongo are some of the animal and bird species that you can spot here. The place is also home to a large number of elephants. When here, you can go for a jungle trek, and click pictures of some of the most beautiful landscapes.
Getting there: In order to reach the sanctuary, you will have to take a ferry from Port Blair, as it is not connected by road. While the nearest airport is the Veer Savarkar International Airport in Port Blair, the nearest railway station is Chennai Central.
4. Changthang Wildlife Sanctuary, Ladakh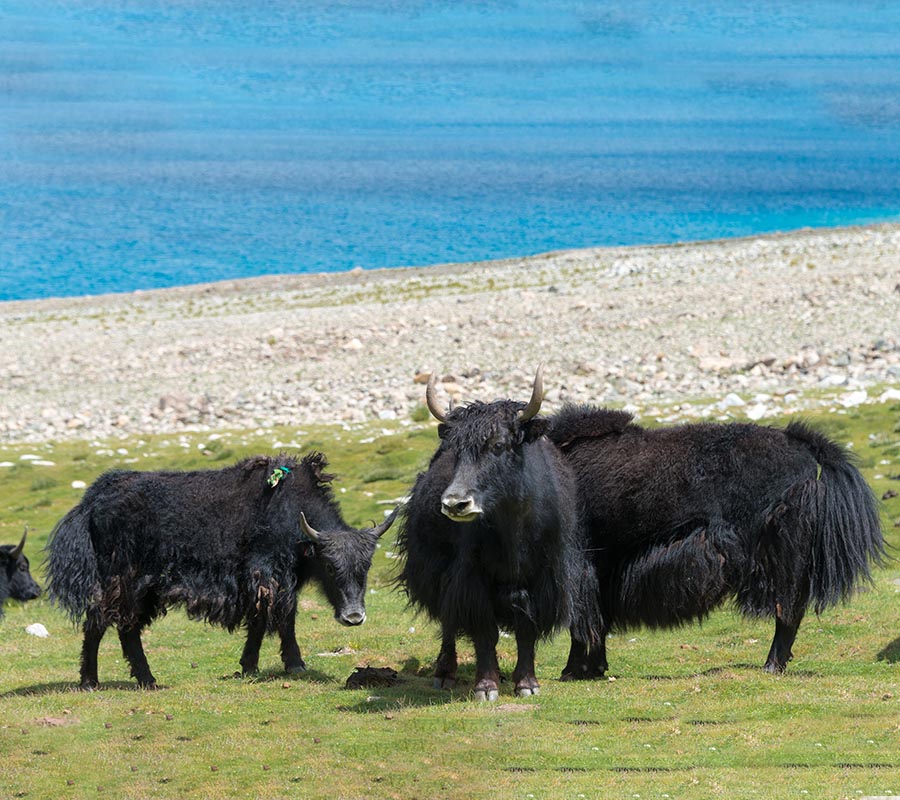 The Changthang Wildlife Sanctuary is located in the Ladakhi Changthang plateau in the Leh district. The place is home to some of the highest altitude water lakes such as Pangong Tso, Tso Moriri, and Tso Kar. When here, a visit to Korozak village and monastery is a must. The village is considered the highest in the world. Tibetan wild ass, snow leopard, and dark-necked crane are some of the species that you can find here. Pangong Lake, Shanti Stupa, and Khardung La Pass are some of the nearby attractions.  
Getting there: In order to reach the Changthang Wildlife Sanctuary, you will have to take a taxi from Leh. To reach Leh you can take a flight to the picturesque Kushok Bakula Rimpochee Airport. You can also take a train to Udhampur and then travel to Leh from there.  
5. Dehing Patkai Wildlife Sanctuary, Assam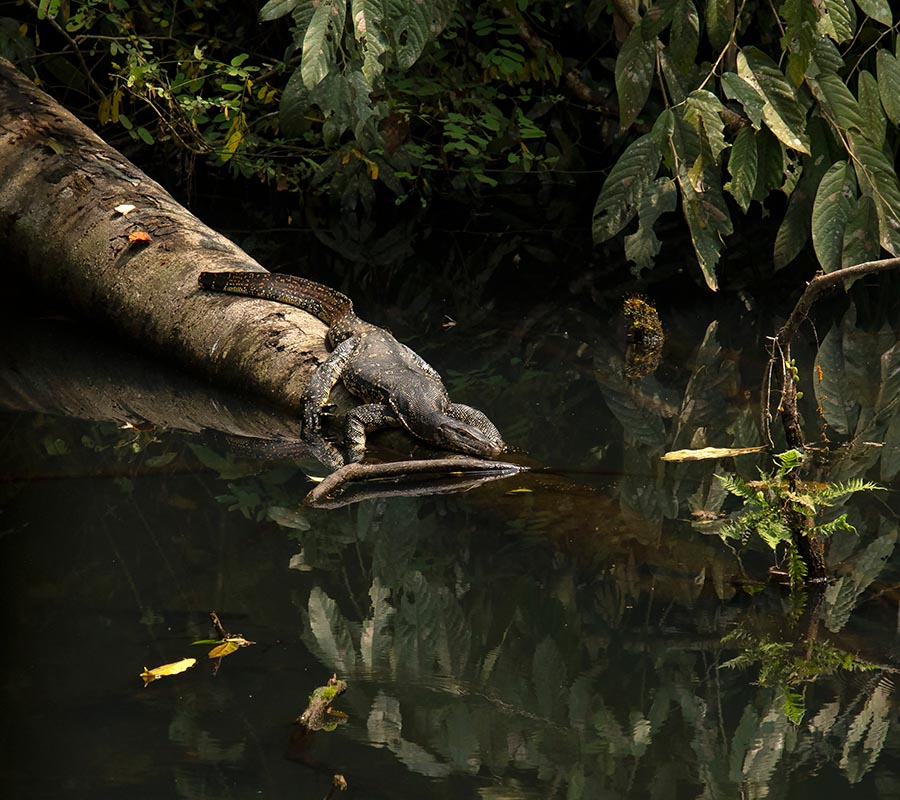 Often dubbed as the Amazon of the East, the Dehing Patkai Wildlife Sanctuary spreads across Tinsukia, Charaideo, and Dibrugarh districts of Assam, and Changlang and Tirap districts of Arunachal Pradesh. Royal Bengal tiger, hoolock gibbons, capped langurs, and slow loris are some of the wildlife species that can be spotted here. Birdwatchers can look out for khalij pheasant, ospreys, Great Himalayan hornbill, white-winged wood duck, and more. The area also houses many ethnic communities of Assam such as Tai Khamyangs, Khamtis, and Morans amongst others. Not to mention those from the tea garden tribe and Nepal.
Getting there: You can take a flight to Dibrugarh and then rent a taxi from there in order to reach the sanctuary. You can also take a train to Naharkatiya, and then drive to the sanctuary.
6. Pampadum Shola National Park, Kerala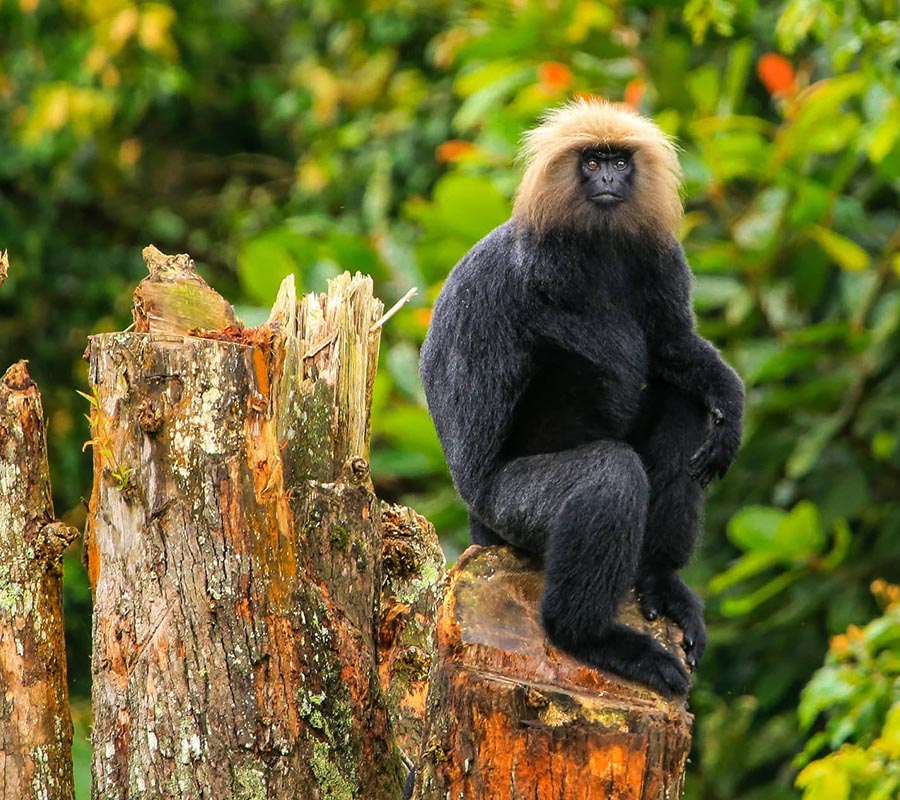 This national park, located in the Idukki district of Kerala, falls under the Anamalai sub-cluster of the Nilgiri Biosphere Reserve—a World Heritage Site. Nilgiri marten, wild boar, langurs, vernal hanging parrot, white-bellied shortwing, and Nilgiri flycatcher are some of the animal and bird species you can spot here. The park is also home to a large number of eucalyptus plants and its soil is rich in humus. When here, you can go on a trek to the Shola forests and enjoy a stay at the log houses in Neduvarpu and Kuttikadu.  
Getting there: Both Cochin and Coimbatore International Airports are close to the national park. The place is also well connected to Madurai Railway station and Munnar bus stand.
7. Similipal National Park and Tiger Reserve, Odisha 
The Similipil Tiger Reserve located in Mayurbhanj, Odisha is home to a wide variety of wild orchids and some magnificent waterfalls such as Baharepani and Joranda, amongst others. Royal Bengal tiger and melanistic or black tiger are the two tigers species that you can spot here. Apart from that you can also look out for grey hornbill, Malabar pied hornbill, and other bird species. When here, go on guided treks, birding, and jungle safari. The place is also equipped with various eco-retreats that offer a stay experience in the lap of nature. Make sure you try Odisha's heirloom recipe Odia mangsa dalma, and enlighten yourself about the prominent tribes of Odisha, including Santhala, Bhatudi, and Mankadia.
Getting there: You can take a flight to either Bhubhaneswar or Kolkata, or a train to Balasore railway station.  
8. Overa-Aru Wildlife Sanctuary, Pahalgam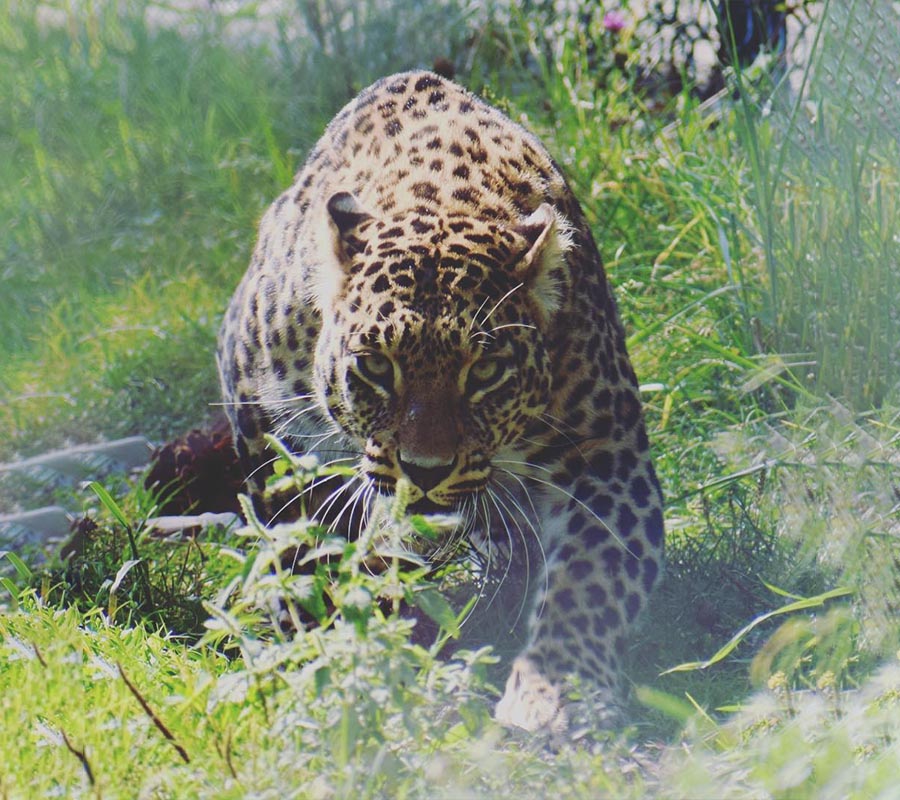 Also known as the Overa-Aru biosphere reserve, this place is home to wildlife species such as koklas, snow cock, monal, hangul, and more. There are as many as 13 species of mammals and 80 species of birds that reside here. Some of them include rufous-backed shrike, red-billed chough, and the Himalayan whistling thrush. Speaking of vegetation, the place is dotted with trees including Aesculus indica and Pinus griffithii; shrubs such as hetarantha, Sorbaria tomentosa, and Dicotyledonous; and herbs like Rumex patientia.  
Getting there: While Srinagar airport is the closest, for train travellers, Jammu is the perfect option. Moreover, Pahalgam has smooth bus services as well.
9. Gorumara National Park, West Bengal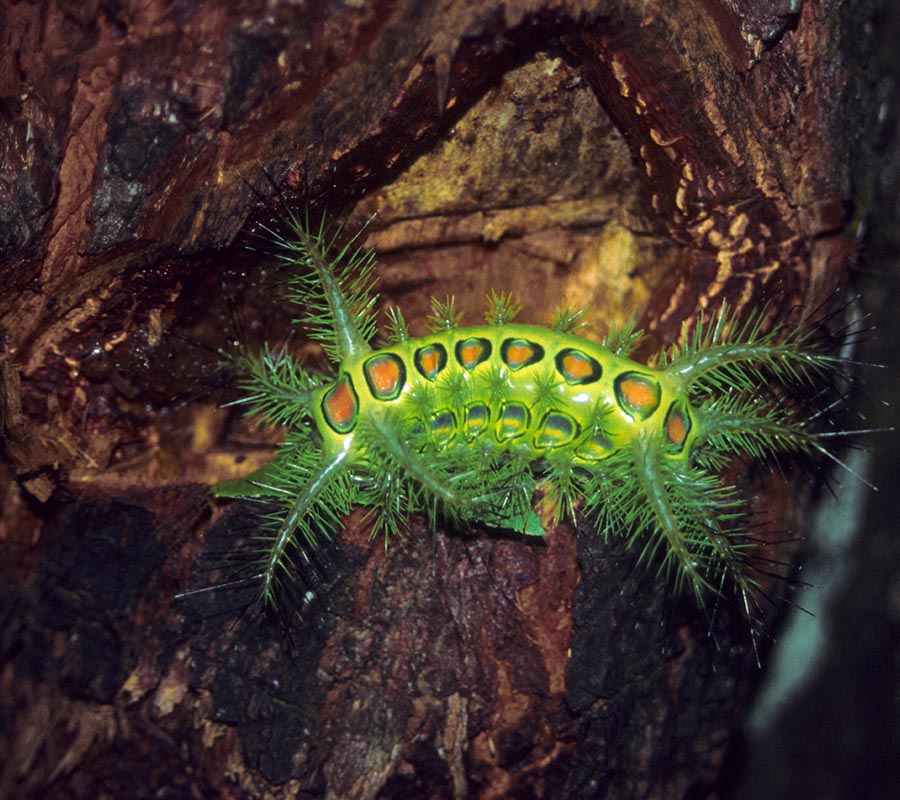 A reserve forest since 1895, and a wildlife sanctuary since 1949, the Gourmura National Park in North Bengal falls in the Terai region at the foothills of the eastern Himalayas. The place is known for its population of the one-horned Indian rhino. Apart from this, here you can also spot wild boar, Bengal tiger, pigmy hog, Asian paradise flycatcher, scarlet minivet, brahminy duck, and peafowl, among other animal and bird species. When here, do not forget to explore Latagiri, a tourist town equipped with many resorts, located on the banks of the Murti River. You can also visit other attractions such as Dooars, Kalimpong, Jhalong, and Caron.  
Getting there: You can take a flight to the Bagdodra airport or take a train to Siliguri or Cooch Behar. You can also take a bus from Siliguri.
10. Cotigao Wildlife Sanctuary, Goa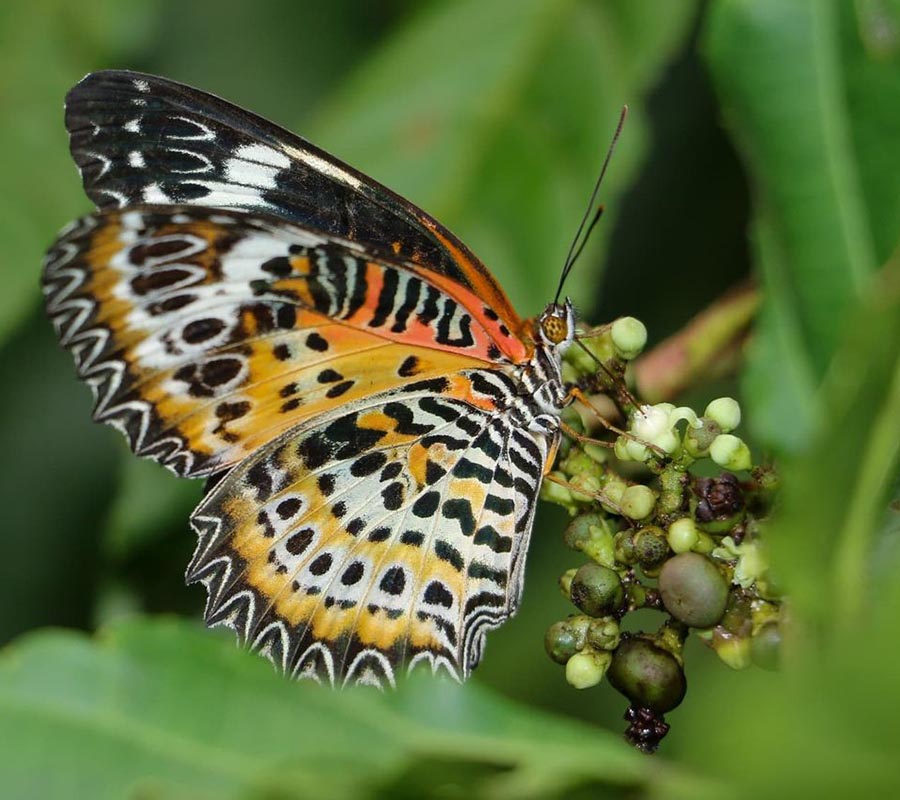 On your next visit to Goa, take a break from the crowded beaches and explore the state's wildlife sanctuaries—one of them being Cotigao Wildlife Sanctuary. Located on the Goa-Karnataka border, the place easily qualifies for a day trip from Palolem Beach. Indian pangolin, white bellied woodpecker, Malayan bittern, and velvet-fronted nuthatch are some of the species that you can find here. If you're lucky you might also come across hyenas, panthers, and sloth bears. Hiking trails, breathtaking treetop views, and rendezvous with the Kunbil and Vepils tribes are some other things you can explore here.
Getting there: This sanctuary is closest to the Dambolim International Airport. You can also take a bus from Panaji or a train to Ankola Railway Station. 
Photo: Shutterstock