If you're a lover of the great outdoors and fancy yourself as a bit of a discoverer, then you'll want to know about the best national parks in the country and what they have to offer.
Many of India's wildlife sanctuaries once were hunting reserves of the maharajas, and more than 50 have been designated as tiger reserves. According to the latest 2018 census, the country now has an estimated 2,967 tigers—nearly 75%of the global tiger population.
From the snow leopards of the far north to the awe-inspiring Bengal tigers of the Sundarbans—there is something or perhaps someone of interest for every wildlife enthusiast. So pack your woolies, pull out your binoculars, throw in some mosquito repellant, and get started! Here is a list of the best wildlife sanctuaries in India.
1. Jim Corbett National Park, Uttarakhand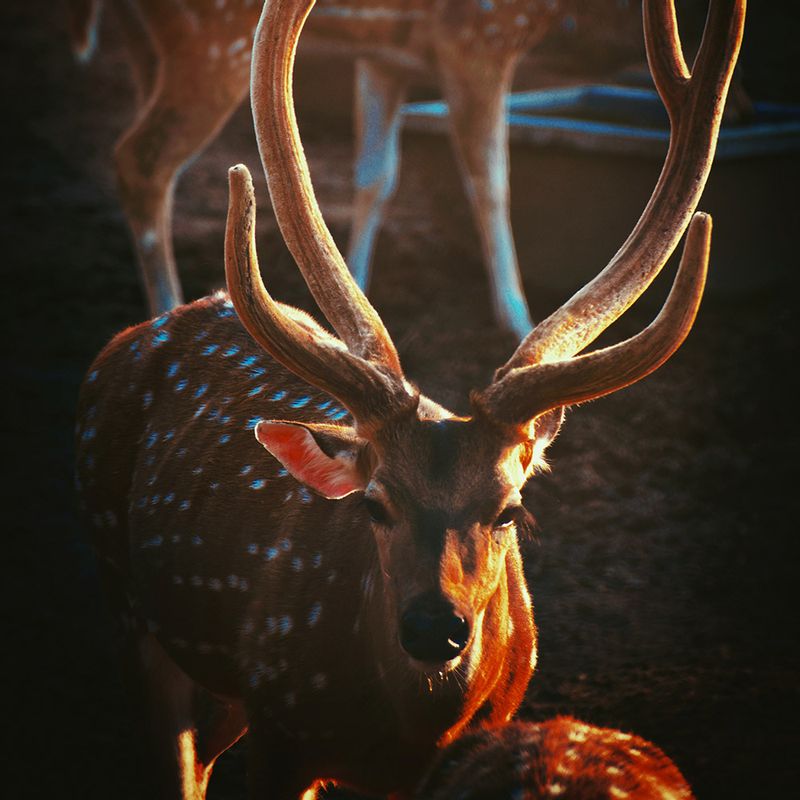 One of India's best known and oldest wildlife sanctuaries, this park is named after Jim Corbett—the famous naturalist and the legendary hunter of the man-eaters of Kumaon. It's located at the foothills of the Himalayas and famous for being home to a large number of tigers, the highest among any Indian national park. The other animals you will see are the Asiatic elephant, ghariyal, Asiatic black bear, hog, walking deer, sambar, and sloth bear. Expect to be mesmerized by lush green views cut across by streams, rivers, and a few waterfalls. There are accommodations available inside the park for night-stay as well.
Best time to visit: December-March
2. Nagarahole National Park, Karnataka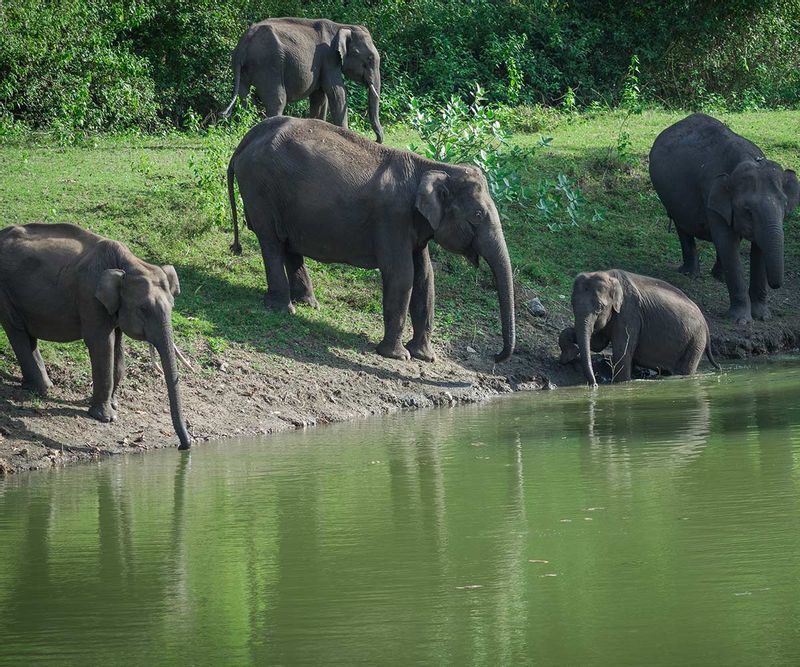 Situated between the Mysuru plateau in Karnataka and the Nilgiri mountains of Tamil Nadu, Nagarahole is one of the country's premier tiger destinations. It's also home to the largest herd of Asiatic elephants in the world and innumerable species of birds, flora, and fauna—including large predators, reptiles, gaurs, deer, bears, and smaller animals. Fragrant sandalwood and teak trees, thick groves of bamboo, and dozens of winding streams make this park a delight to visit. It's best to combine a trip to this park along with Karnataka's beaches, hill stations, and the lovely city of Mysuru. 
Best time to visit: October to February
3. Kaziranga National Park, Assam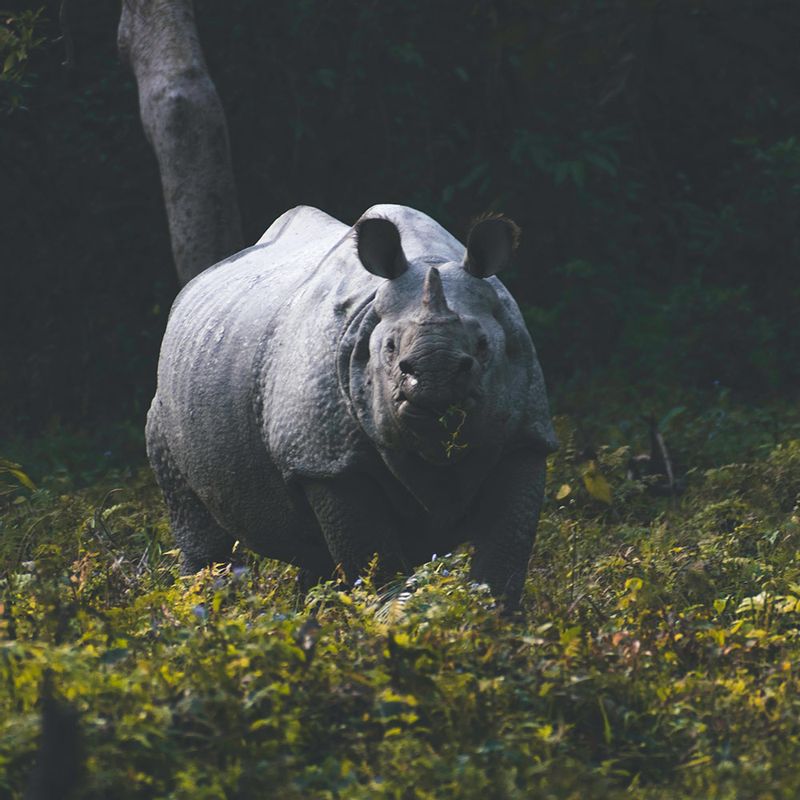 For all those who thought that the Indian one-horned rhinoceros only existed in Jurassic-era, a trip to Kaziranga is a must. This park's elephant-grass meadows, swampy lagoons, and dense forests are home to more than 2,200 Indian one-horned rhinoceros— approximately tw-thirds of their total world population. Named a UNESCO World Heritage site in 1985, Kaziranga is the breeding ground of elephants, wild water buffalos, and swamp deers. Birds like ferruginous duck, Baer's pochard duck, lesser adjutant, greater adjutant, black-necked stork, and Asian Openbill stork specially migrate from the Central Asia during the winter season.
Best time to visit: November to April. The park is closed from June to September for the monsoon.
4. Satpura National Park, Madhya Pradesh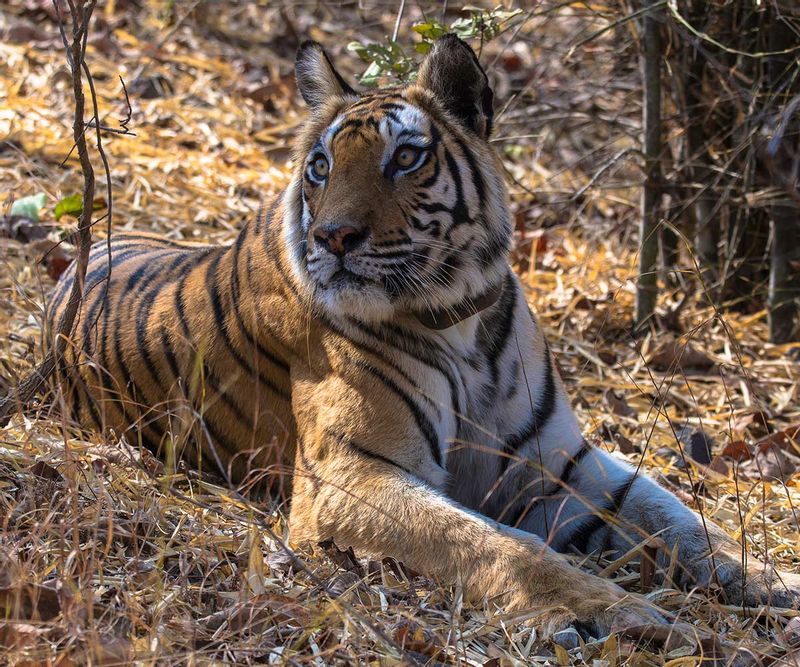 This picturesque national park hides ravines, slot canyons, old temples, and waterfalls. It's also home to leopards, birds, and sloth bears, but the highlight is its diverse range of antelope and deer species. Just make sure you bring enough spare camera batteries. Satpura offers safaris by jeep, motorboat, kayak, and foot. With a healthy population of tigers and leopards, large cat sightings are fairly common in Satpura. Do watch out for egrets, woolly-necked storks, and lapwings—as well as raptors like ospreys and fish eagles on a boat safari.
Best time to visit: April-June. Park remains closed between July-September for the monsoon.
5. Tadoba Andhari Tiger Reserve, Maharashtra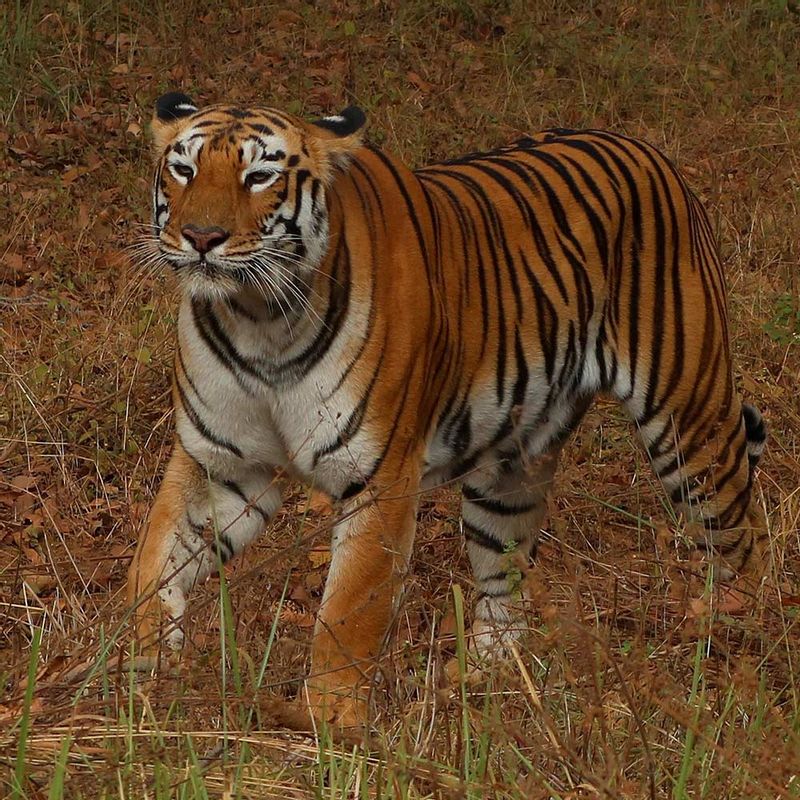 You do not necessarily have to be a wildlife enthusiast to love this park. It is equally stunning for nature lovers and explorers too. The main attraction here is the tiger, but there is a good chance to spot the shy sloth bear—a plucky animal constantly on the lookout for termites and fruit. Two lakes and one river make this park even more gorgeous. 
Best time to visit: November–March is pleasant but April–May is the best time for tiger spotting. The park is closed during June–July.
6. Jawai Bandh Leopard Conservation Reserve – Pali, Rajasthan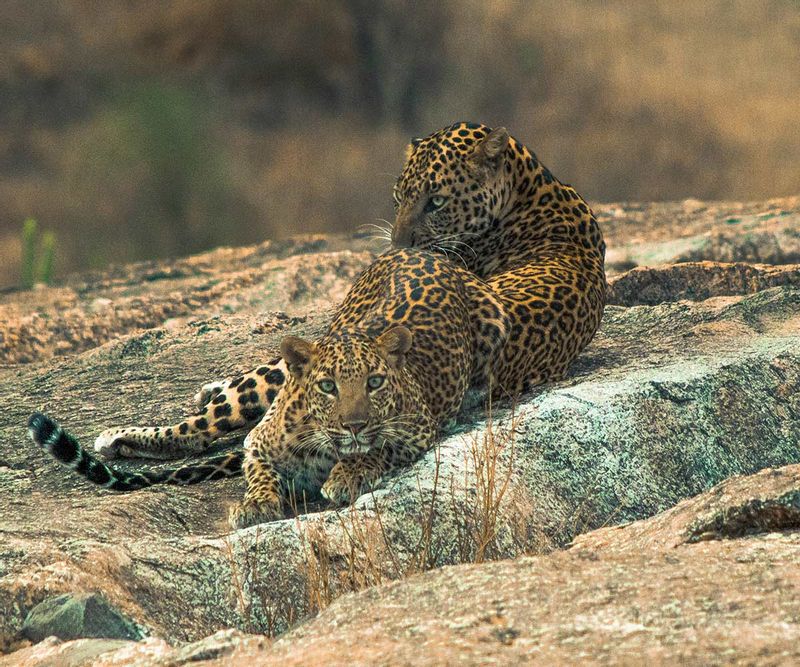 All the sanctuaries and national parks of India have dense forests and a mélange of flora to support the ecosystem. But in Jawai, there are granite hills instead of a forest. Leopards take shelter in the caves built in the rocks here. This is the only place in India where you get to see cave-dwelling big cats and this uniqueness makes it more special than any park or sanctuary in India. Besides the leopards, you also get to see a large number of migratory birds, crocodiles, hyenas, foxes, wolves, jungle cats, nilgai, and some rare species of reptiles and insects as well. 
Best time to visit: September-June
7. Ranthambore National Park – Sawai Madhopur, Rajasthan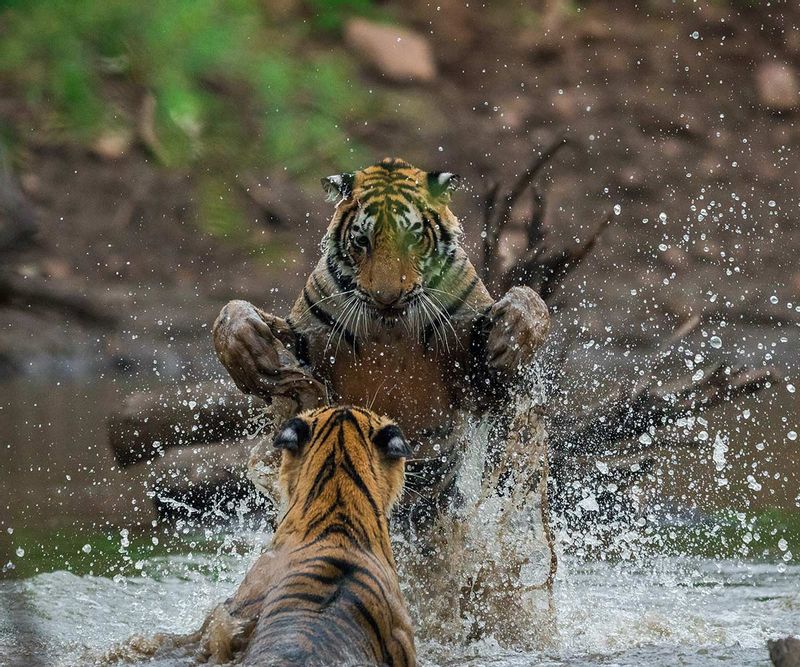 Exquisite sightings of Bengal tigers are the main draw of this park. But it's not very easy to spot a tiger in one go, and multiple safaris may be needed. Besides the tiger, you may also get to see chital, mugger crocodile, rhesus macaque,  gray langur, sloth bear, striped hyena, sambar, wild boar, nilgai, and Indian leopard along with a broad array of reptiles. They say that one of the country's largest and oldest Banyan trees is growing somewhere in this park. Looks like you're going to have to verify that one for yourself!
Best Time to Visit: April to June. Be aware that it can get very hot during these months– 40°C–but the scarcity of water encourages animals out into the open.
8. Kanha National Park, Madhya Pradesh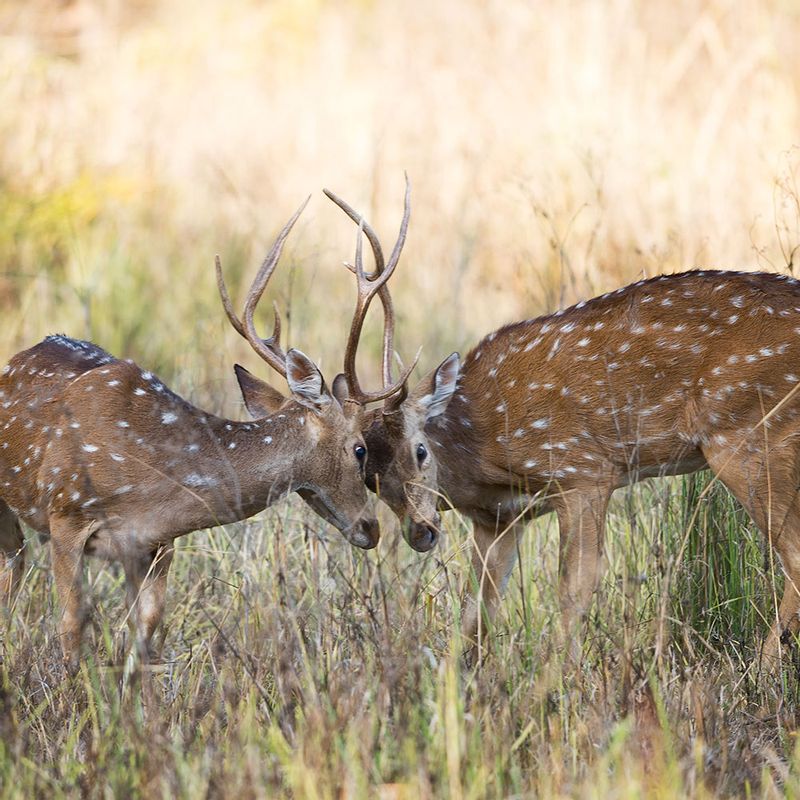 The lush sal and bamboo forests, grassy meadows, and ravines of Kanha were the muse behind Rudyard Kipling's beautiful novel The Jungle Book. There are many different species of grass recorded at Kanha, some of which are important for the survival of the majestic Barasingha, with its giant antlers. The park has a significant population of Bengal tigers, panthers, sloths, hyenas, peacocks, mongoose, jungle fowls, and langurs.
Best time to visit: November and March, mainly because the summer's heat is unbearable.
9. Gir National Park and Wildlife Sanctuary, Gujarat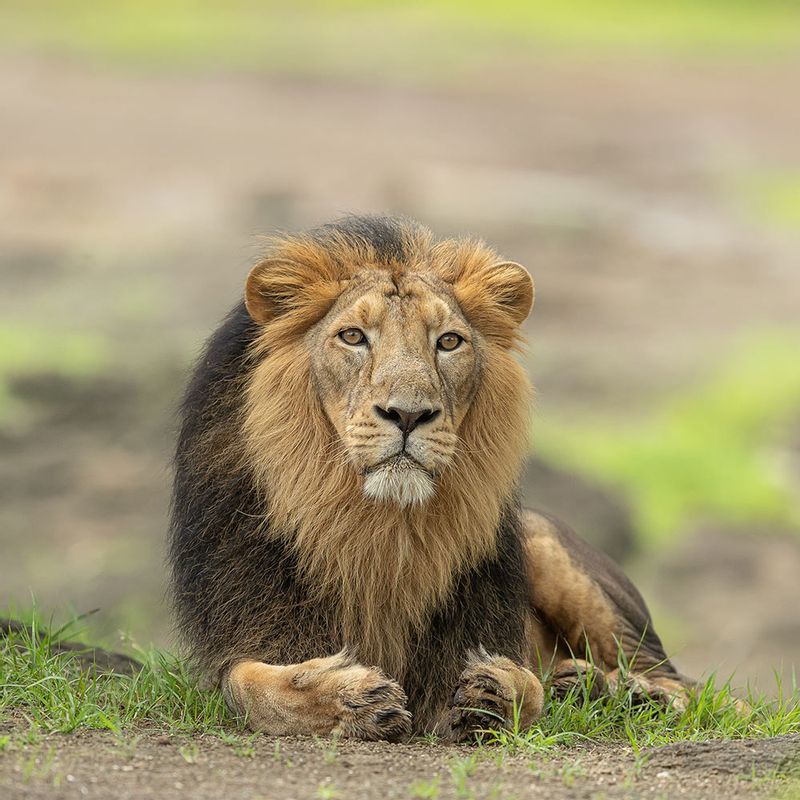 Gir is the only place in the world where you can find the Asian Lion in its natural habitat. You can also hope to spot sloth bears, striped hyenas, golden jackals, four-horned antelopes, leopards, nilgai, crocodiles, and even the very rare blackbuck. Bird lovers can see various breeds of owls, eagles, quails, and woodpeckers. Gir is a highly-protected reserve and tourists are only allowed on designated routes and their movements are monitored.
Best time to visit: November to March.
10. Periyar Wildlife Sanctuary, Kerala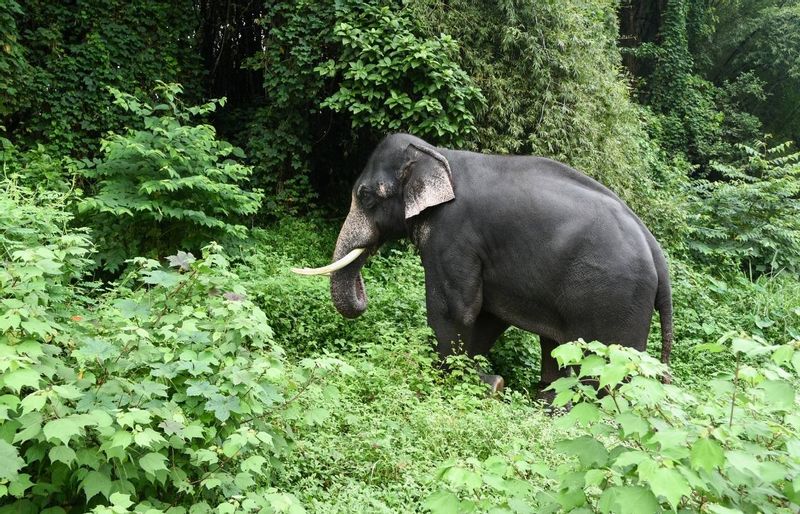 This park gets its name from the Periyar Lake that meanders through it. Periyar is a highly-protected tiger and elephant reserve. During the last count, there were about 53 tigers within the park area. Tourists hire barges to view herds of wild elephants bathing in the Periyar Lake. Other animals found here include gaur, bison, sambar, barking deer, mouse deer, mongoose, foxes, lion-tailed macaque, Nilgiri langur, and leopards.
Best time to visit: September-April. Periyar is one of the few wildlife destinations that are open in the monsoon too.
11. Hemis National Park, Ladakh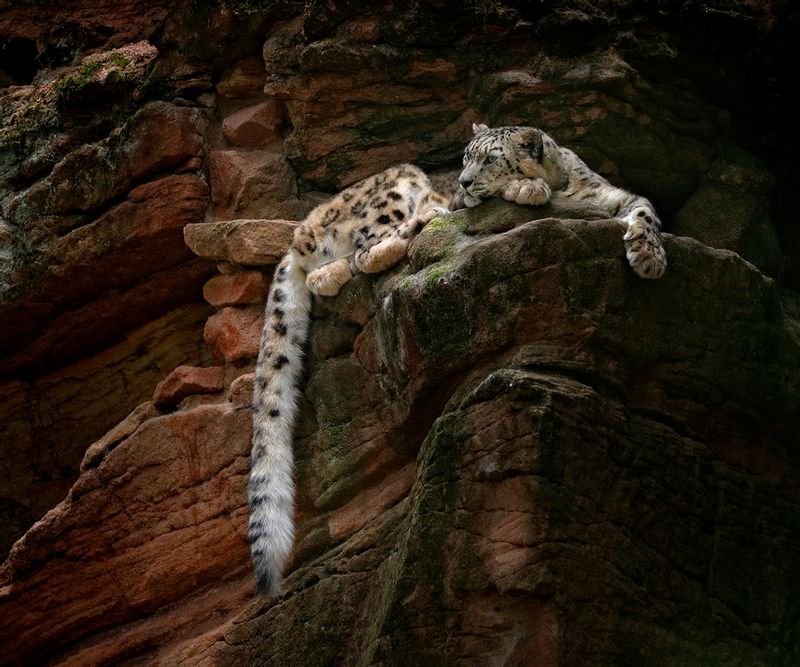 Hemis, located in the Stok Range of the Himalayas, is home to the elusive snow leopard. It's also one of the few places to see Eurasian brown bears and Tibetan wolves. Birders will love the opportunity to spot Himalayan griffon vulture, golden eagle, Tibetan snowfinch, brown accentor, Himalayan snowcock, and redbilled chough. This park gets its name from the Hemis Gompa monastery located within its confines. The Hemis Festival held around June/July attracts a number of people from across the valley.
Best time to visit: September to May offers the best weather. After November there can be significant snowfall, and all jeep travel is prohibited.
12. Chinnar Wildlife Sanctuary, Kerala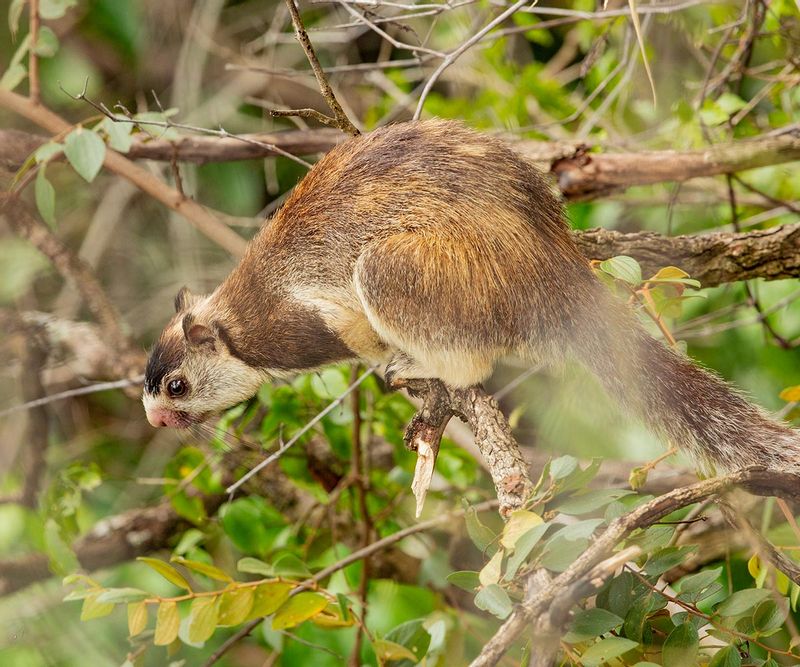 This sanctuary in Idukki, Kerala shares its borders with Tamil Nadu and is home to the great grizzled squirrel of India. Numbering less than 200, they are among the most endangered species on the planet. The wildlife along with the deciduous trees makes it an ideal spot for trekking aficionados. The beautiful sandalwood forest nearby is highly recommended for a visit. One can view herds of gaurs and elephants, strolling around casually in this area. Make sure you also visit the Thoovanam Waterfalls located here.
Best Time to Visit: December to April.
13. Chilika Wildlife Sanctuary, Odisha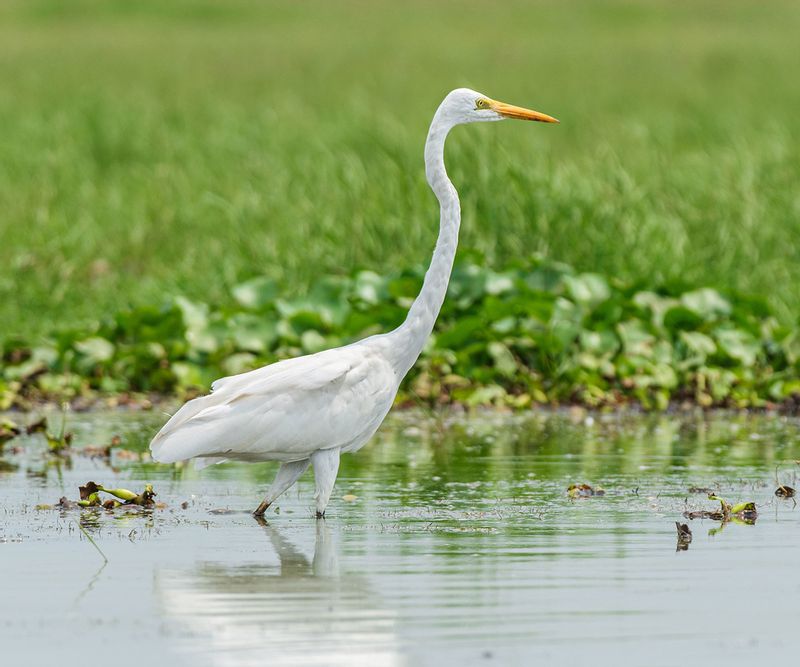 Not only is this a famous picnic spot but also a gem for all birding enthusiasts. Migratory birds such as flamingoes, egrets, white-billed storks, white-bellied sea eagles, open-billed storks, spoonbills, spotbilled pelicans, herons, stilts, and seagulls make Chilika their home in the winter months. And then there are the playful dolphins. The pear-shaped lake is dotted with a few small islands, and has fisheries and salt pans around its shore. Don't miss the spectacular sunrise and sunset here. 
Best Time to Visit: November to February, when a variety of migratory birds can be witnessed.
14. Mahatma Gandhi Marine National Park, Andaman & Nicobar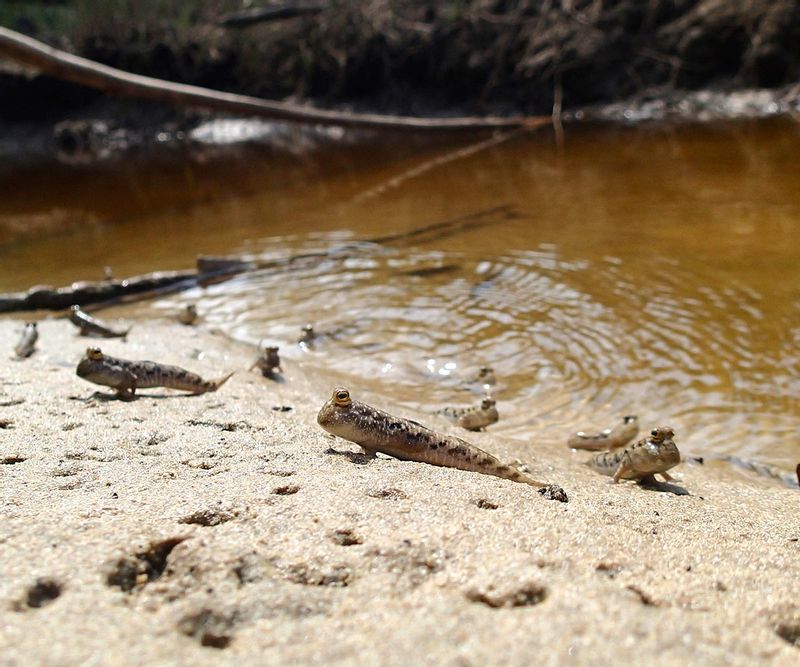 Far away from the chaos of the city, rests this serene place home to some of the most enchanting coral reefs. The park comprises an open sea, creeks and 15 small and large islands. Tourists can view rare corals and underwater marine life through glass bottom boats and also go scuba diving and snorkelling. Private ferry operators give guided tours of the park. It is advisable to take a packed lunch (along with water) before heading to the park. The park does not allow taking plastic bottles or bags inside. Jute bags are available for hire at the entrance
Best time to visit: November to February. The park remains closed in the rainy season due to heavy downpours.
---
Photo: Shutterstock, Unsplash