Body polishing, or as Gen Z knows it, exfoliation is an age-old technique of scrubbing off dead skin to cleanse and moisturise the skin beneath. Commonly confused with a body scrub, skin polishing is an essential skincare routine that includes gentle exfoliation of the entire body. It promotes skin cell regeneration by improving texture and glow. Back in the day women used coarse mud to massage their skin, but that was when more hygienic choices were unavailable and soil was less contaminated with pesticides. Try it now and you'll probably get a skin disease.
From dry brushing to using a body polishing cream, there are plenty of ways to exfoliate the skin for smooth, supple results. Body polishing is our favourite and we'll tell you why.
What is body polishing?
Our bodies are exposed to dirt, dust, and sweat daily. These external elements clog skin pores and damage the skin. So if you're wondering how to remove dirt from your body, try body polishing. A facial for the entire body that removes dead skin cells,  ingrown hair, and boosts blood circulation, this spa-like treatment is a great way to pamper your skin. Whether you choose to indulge in a relaxing spa or whip up a DIY body polish using pantry staples, your hydrated skin will thank us later.
Benefits of body polishing
Here are some compelling benefits of body polishing that will give you a post-salon glow all year round:
Removes dead skin cells: A warm shower opens your pores after which you should use a gentle body polish to exfoliate the top layer of the skin. With no dead skin cells dulling your glow, you will feel and look refreshed.
Improves skin health: Just like our tresses, our skin, and not just the face, needs regular TLC. Body polishing opens blocked pores, encourages blood circulation, and ensures the skin absorbs hydrating and moisturising creams.
Reduces skin issues: Built-up oil and dirt are the main causes of skin issues like acne. Using body polish keeps the pores clean and prevents dirt-related acne.
Reduces in-growths: Ingrown hair on the body is not only painful but extremely frustrating when you shave. An uneven bump that easily bruises can be avoided with regular skin polishing.
Stimulates younger-looking skin: A good body polishing cream removes dead skin debris and promotes new skin growth. With dull and lifeless skin sloughed off, you are left with brighter, younger-looking skin.
Is your big day around the corner? Apart from body polishing, try these 6 Pre-Wedding Beauty Treatments That Ensure The Perfect Bridal Glow.
DIY body polishing at home
1. Natural glow: baking soda and coconut oil
For naturally glowing and soft skin try a combination of baking soda and coconut oil. Body polishing at home does not get easier than this. In a bowl, add two big spoons of baking soda, lemon juice of an entire lemon, two spoons of coconut oil, and lavender essential oil. Mix it all together and slough away for naturally smooth and supple skin. Baking soda is a natural exfoliator that maintains the pH balance of the skin, while coconut oil keeps the skin hydrated and soft.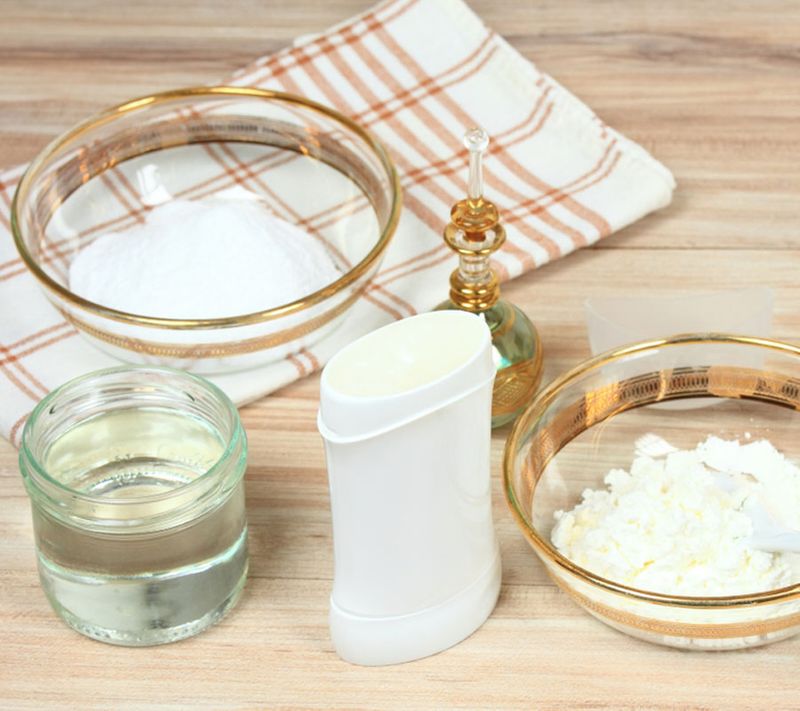 2. Skin brightening: strawberry and sugar
Who knew ingredients for a quick and easy body scrub for skin whitening will be hiding in your kitchen? During strawberry season take around 5-6 strawberries and roughly pound them in a mortar and pester. To the pulp add sugar and mix to make a paste. Strawberries are rich in AHA, a skin brightening agent, and have an excellent source of anti-inflammatory and antioxidant properties. With sugar granules that gently buff away dead skin, this DIY polish will be your go-to magic potion. You can replace strawberries with lemon juice if you don't find the fruit.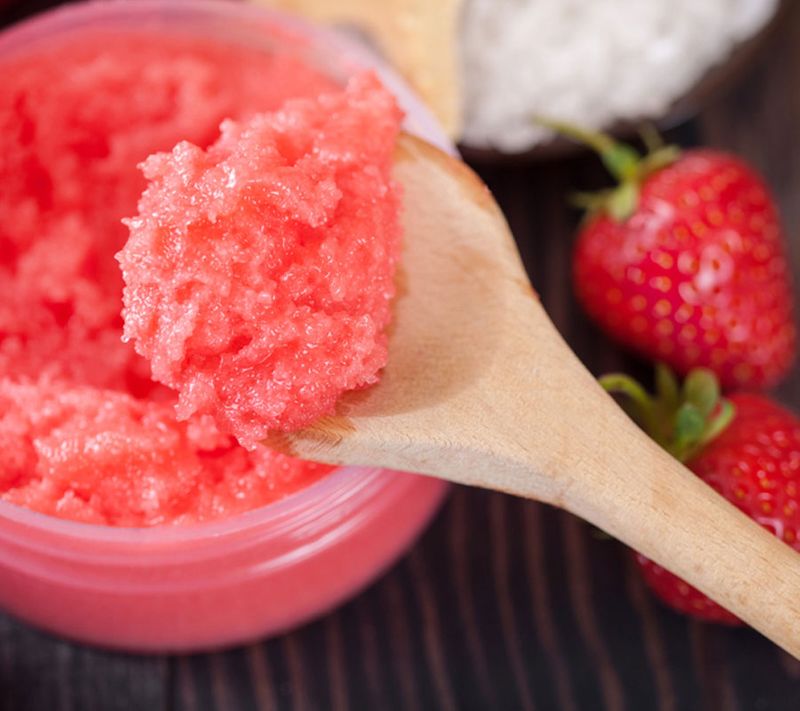 3. Premature ageing: coffee and vitamin E
Drinking too much caffeine could adversely affect your body but no one said anything about making a delicious coffee scrub. Coffee granules are excellent exfoliators that reduce cellulite and fine lines caused by ageing. One cup of coffee, brown sugar, a body oil of your choice, and a vitamin e capsule is all you need to whip up a rejuvenating body polish.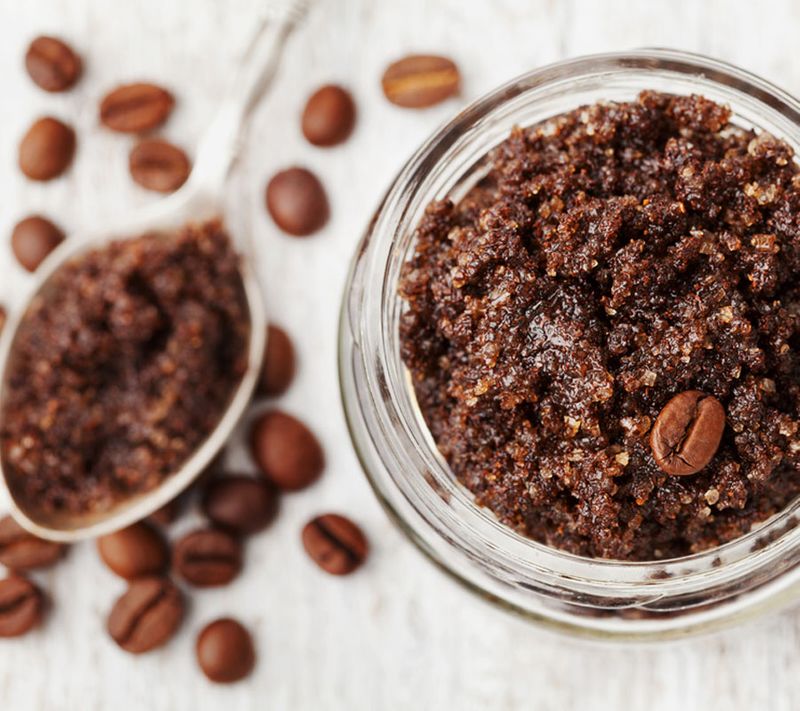 4. Hydrating skin: sea salt and olive oil
With all the abrasion from polishing, every once in a while the body needs a nourishing scrub that replenishes the cells with nourishment. A combination of sea salt, olive oil, a small spoon of body oil, along with a few drops of essential oil will leave your skin feeling baby soft.
5. Tan removal: rice flour, turmeric ad coconut oil
Daily exposure to the sun's harmful UV rays can cause skin pigmentation and discolouration. To combat this skin issue, take half a cup of rice flour, sea salt, turmeric, and coconut oil in a bowl. Mix it till you have a paste-like consistency, it should not be runny. Apply this all over your body and let it dry before rinsing it off with warm water. The combination of rice flour and turmeric is known to remove tan lines and brighten the skin.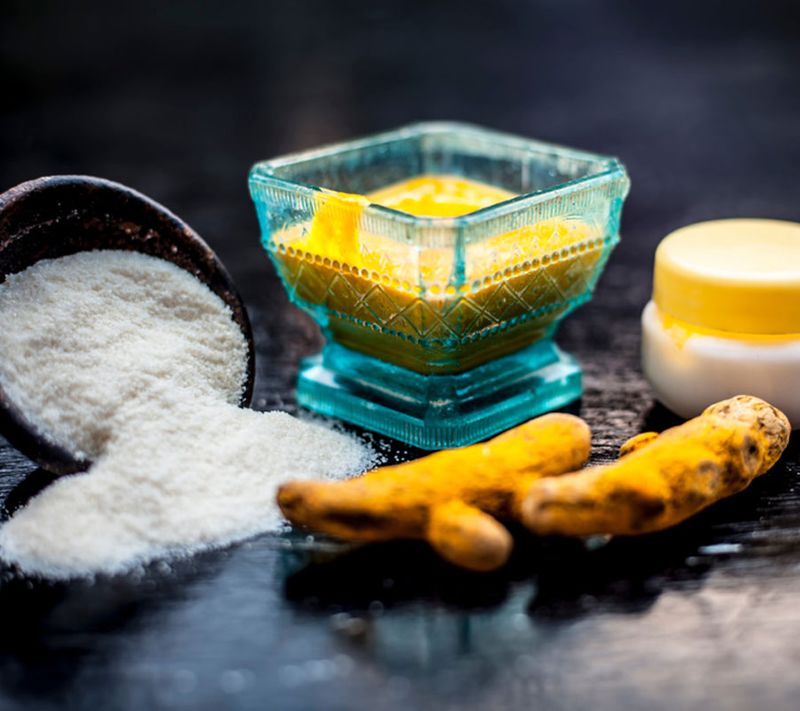 Love DIYs? Try this ultimate list of beauty remedies from your kitchen for glowing skin and hair.
When it comes to body polishing, whether you do it at home or a salon, try to limit the number to once or twice a month. Over-exfoliation can irritate the skin and do more harm than good. Do a patch test and check if you are allergic to any ingredient before applying the polish to your entire body. If you enjoy weekly indulgent spas at home, try these Tips For Glowing Skin: 6 Home Remedies That Actually Work.
---
Photo: Shutterstock