The running theme at 2021 FDCI x Lakme Fashion Week has been a futuristic look to an era bygone. Whether it was an environmentally aware collection by P.E.L.L.A. or e-commerce brand Ajio's contemporary play on retro styles, Day 3 at LFW was all about taking a step forward without forgetting the past. 
Nidhi Yasha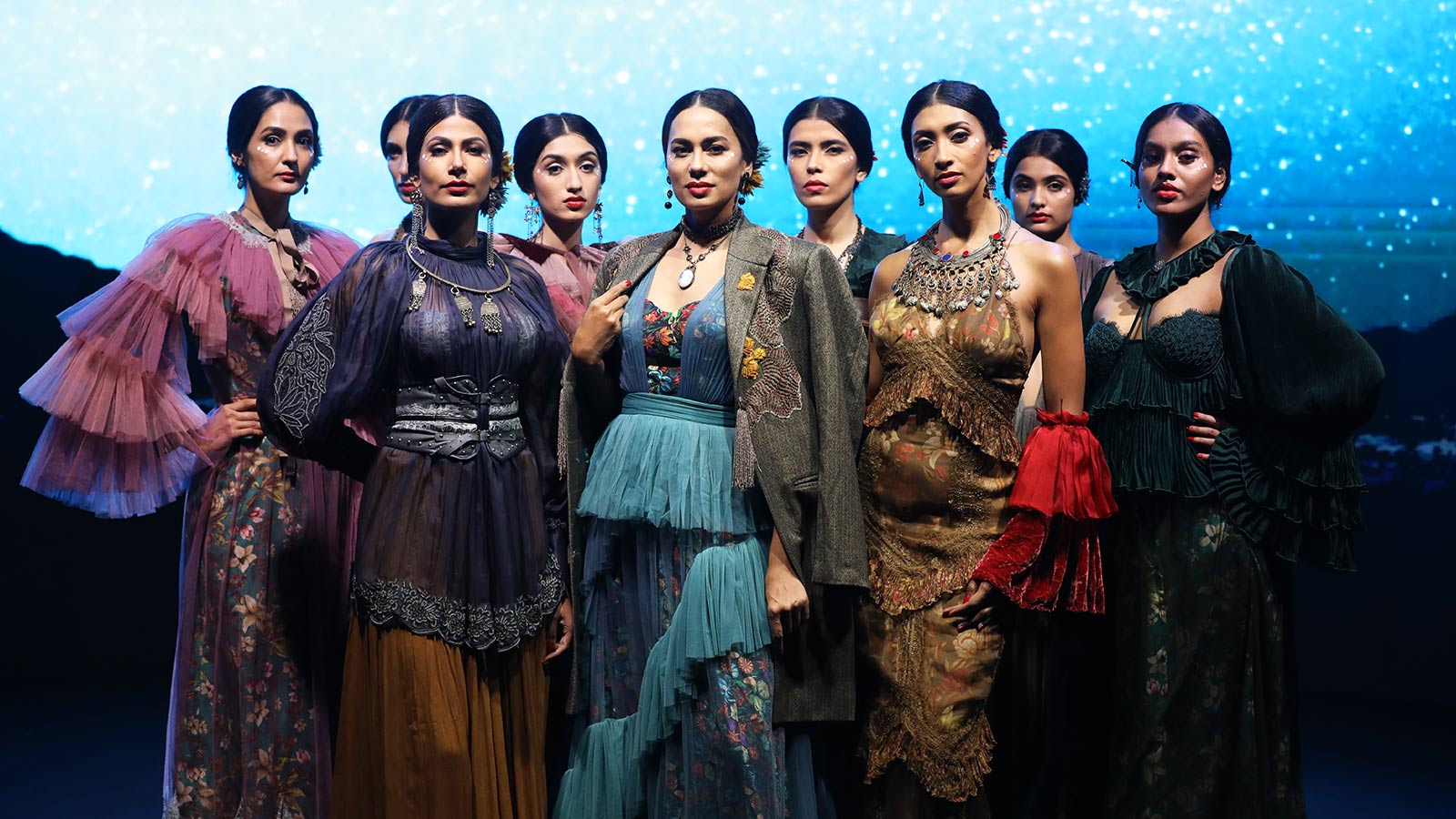 Day 3 of Lakme Fashion Week opened with designer Nidhi Yasha's 'The Gypsy Wife', a collection full of flirty ruffles, rich tassels, layers and prints inspired by nature and tribal culture. She also experimented with textiles and patterns, with a mix of velvets, silks, chiffons, leather, and not to mention beads. Imagine women from the Victorian era wearing junk jewellery. Yes! That's the kind of boho-chic treatment Yasha gave to her collection, while keeping the makeup summery and hairdo floral. 
Masaba Gupta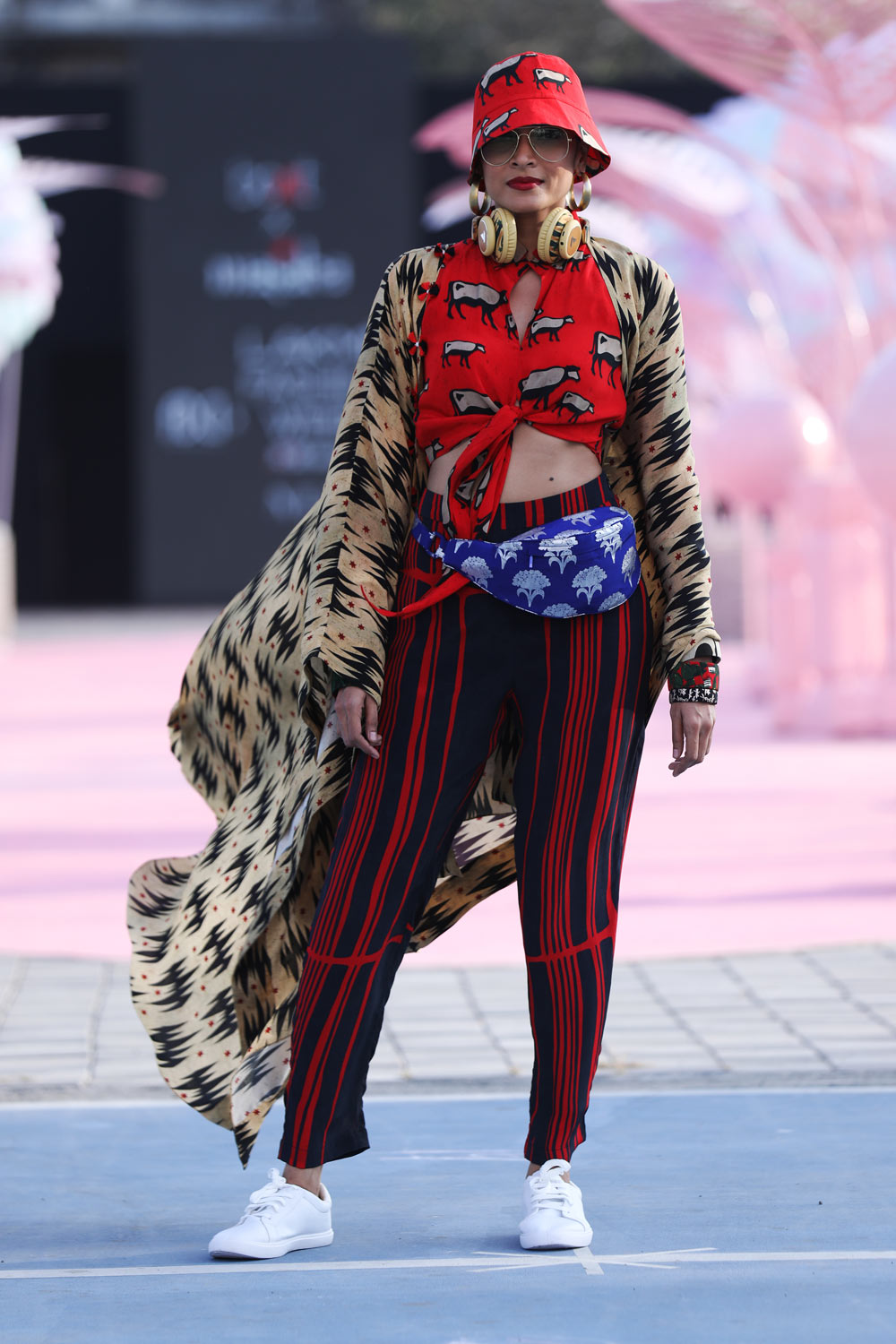 Print maven, Masaba Gupta, introduced her collection, Masabaland, with street-style friendly pieces, printed joggers, bucket hats and fanny packs, and transitioned into resort wear, with kaftans, jumpsuits and sarees in signature Masaba style. From playful colours and exotic animals to revamped versions of her own iconic motifs mixed with pop colours, her first ever drive-in show in Mumbai was a sight to behold. 
P.E.L.L.A.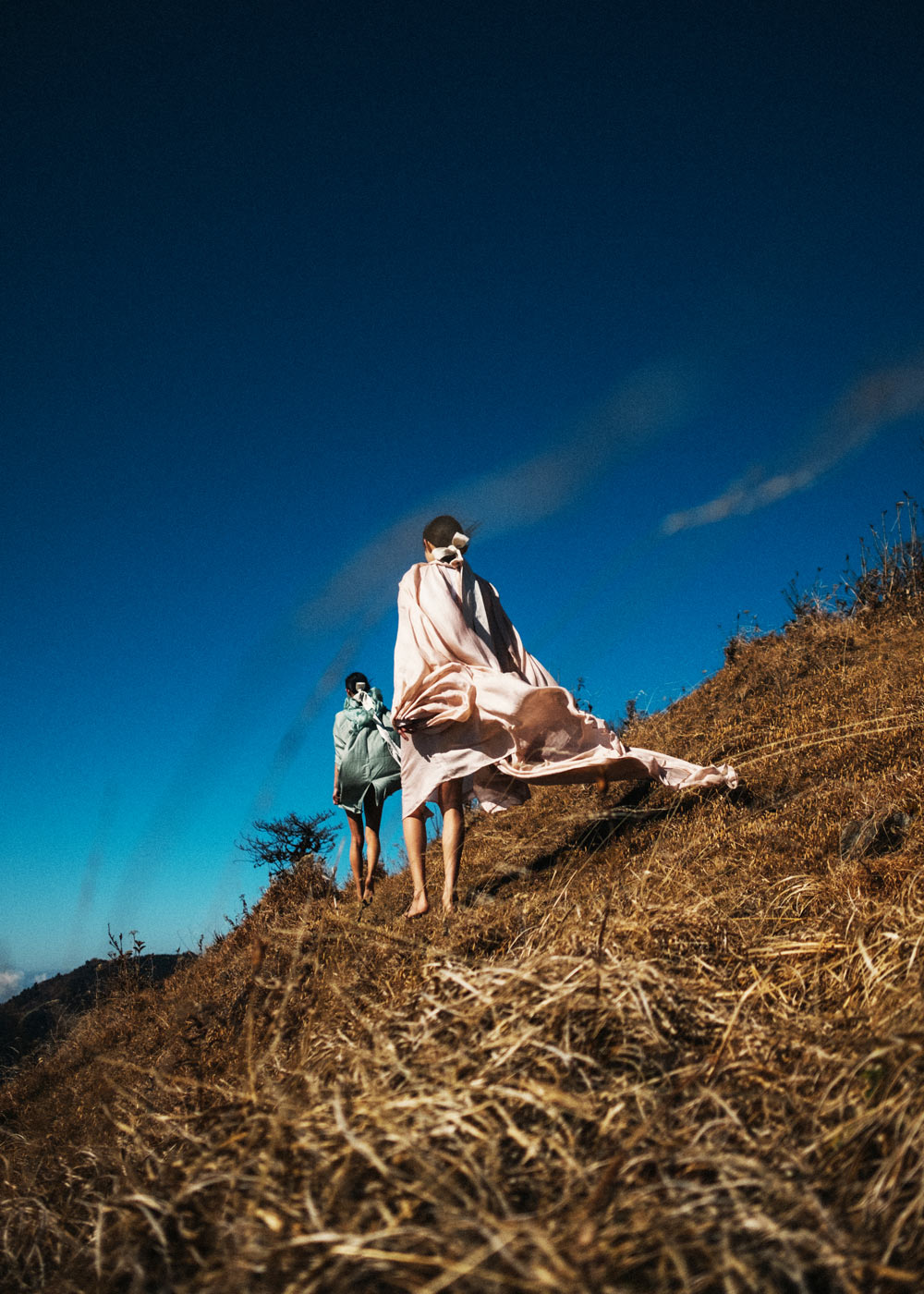 Inspired from understanding life in slow motion, P.E.L.L.A. by Priyanka Ella Lorena Lama promoted sustainable, eco-friendly fashion with a collection called 'The Hive'. Outfits were made in single fabric from handwoven silks and pashminas, and hand painted in beige, cream and eggshell colours. The free-flowing silhouettes of the pieces gave an illusion of no structure, further emphasising the nature-inspired orientation of the collection. 
Gauri and Nainika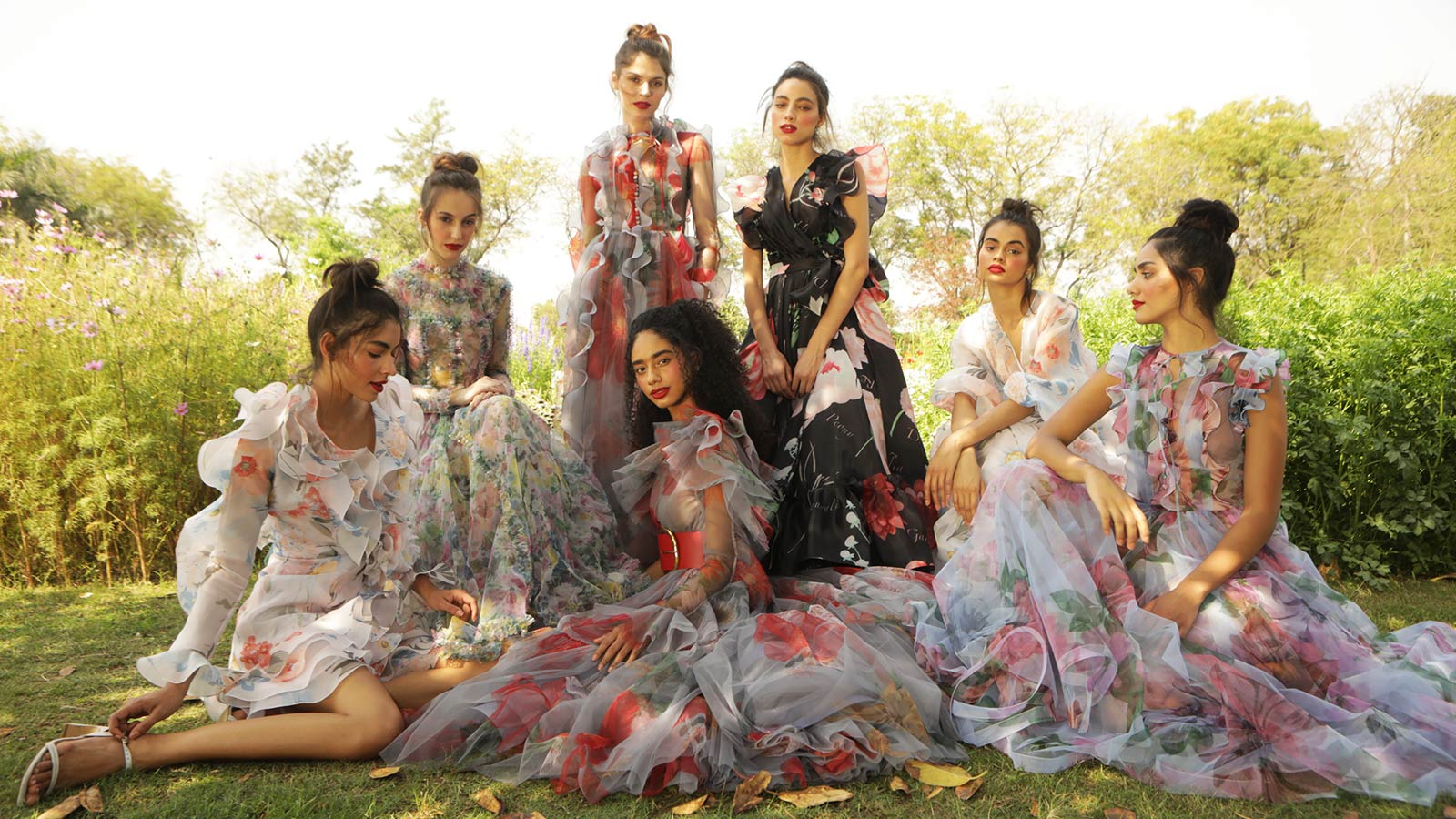 Designer duo Gauri and Nainika's Day 3 collection paid an Ode to their mother's garden and was inspired by their time spent at home during the lockdown. Soft and feminine, the collection was defined by the extensive use of floral prints, frills and pastel colours. The garden-themed collection used delicate fabrics such as organza and silk chiffon that added an ethereal touch to the collection of summer frocks and gowns. 
OUTRYT by AJIO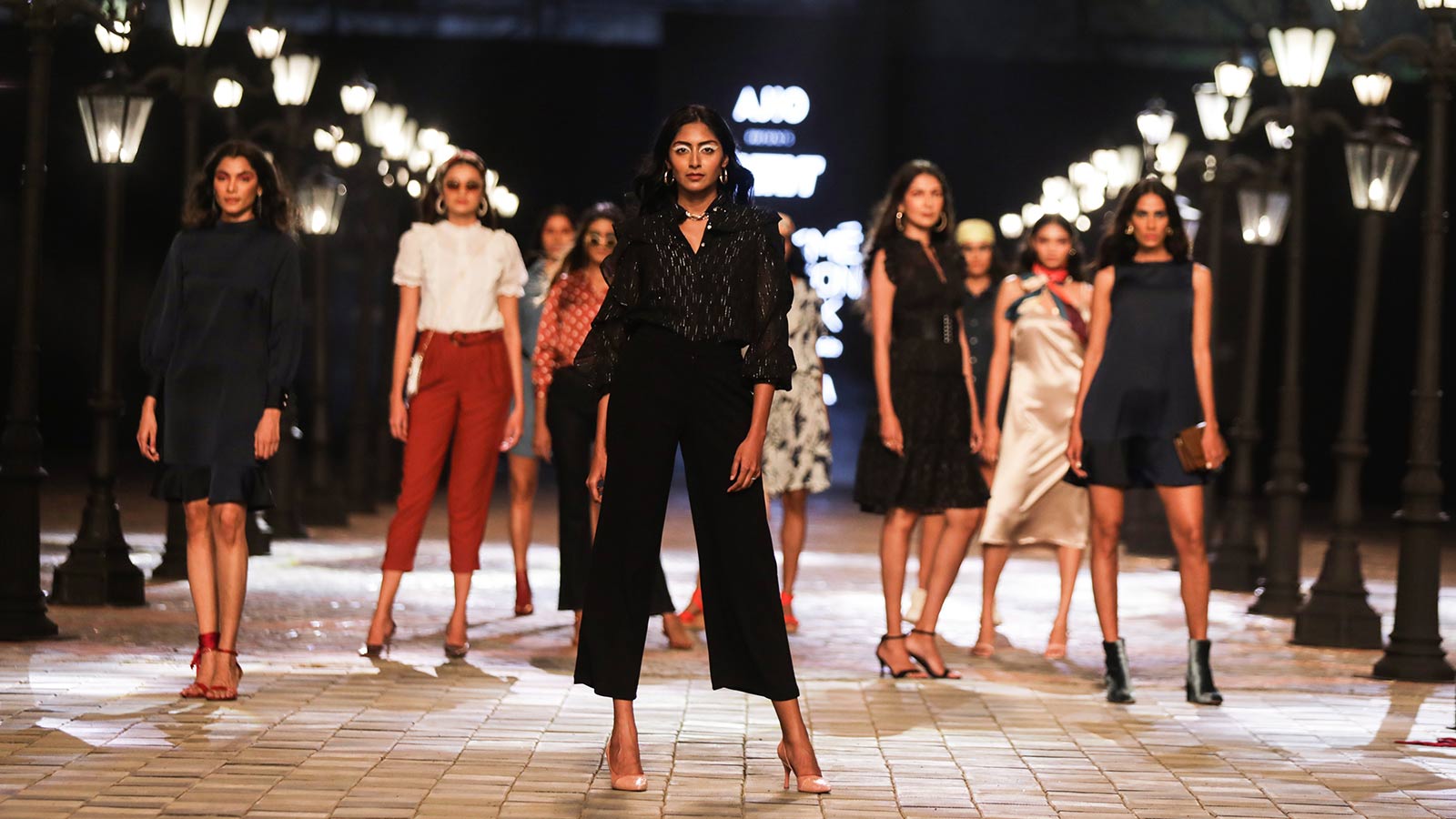 AJIO Life's latest Outryt collection, aimed at everyday wear but with oomph, catered to diverse range of personalities. It was a mix of vibrant prints, bold colours, with a contrast of relaxed silhouettes. The idea behind its part-trendy part-intuitive label collection was to give retro and boho style a futuristic approach, hence allowing a range of choice to different individuals; be it a college student, a party animal or a sucker for brunch dates. 
Suneet Varma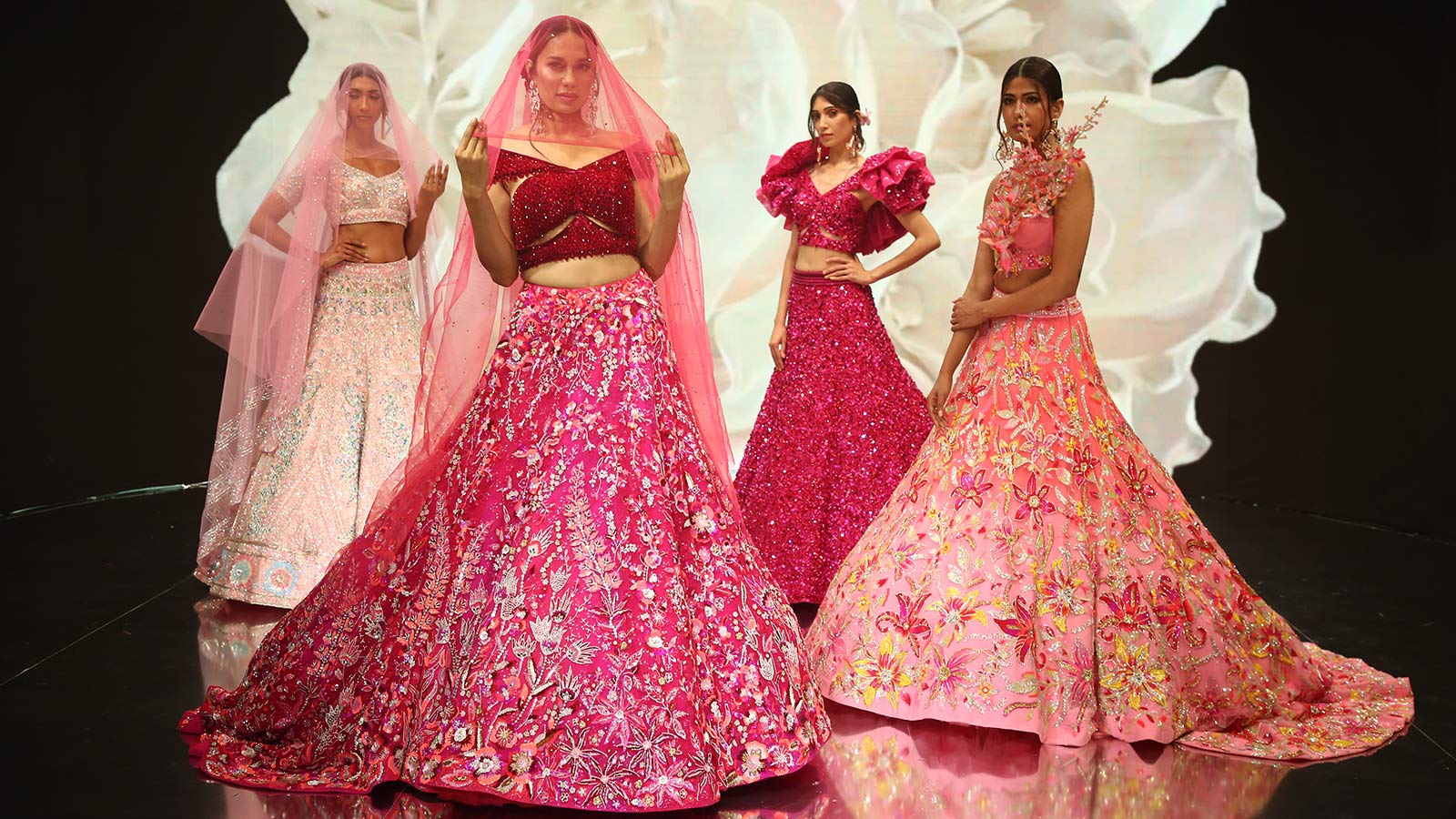 Designer Suneet Varma's '50 Shades of Happiness' collection was inspired by the Valley of Flowers. His couture pieces were all about fantastical storytelling with lehengas that looked as if they were made of flowers in soothing shades of pinks, peaches, yellows, and oranges. The other critical theme of the collection was the focus on mental health and how colour, art and music help the mind stay sane. 
Photo: Team FDCI x Lakme Fashion Week