For the first time in 15 years, the Fashion Design Council of India (FDCI) and Lakme Fashion Week (LFW) joined forces to host a five-day phygital fashion week that brought together the best of designers from across India. A united front to promote and support ethical and sustainable techniques of producing garments while staying true to their design philosophy was the focus on Sustainable Fashion Day on Day 2. 
Peta India opened Day 2 making a strong case for cruelty-free clothing followed by a list of labels showcasing eco-conscious collections experimenting with various Indian crafts and techniques, interpreted in contemporary styles. The All About India showcase, a sustainable craft initiative by RISE Worldwide, brought together a mix of young brands like Khanijo, Huemn and Chola By Sohaya, who represent innovative designs and conscious values that best define modern Indian fashion that is gender neutral. Veteran designers Payal Pratap and Ritu Kumar's collections once again showed how they push the horizons for innovative and sustainable clothing through their labels. 
PETA India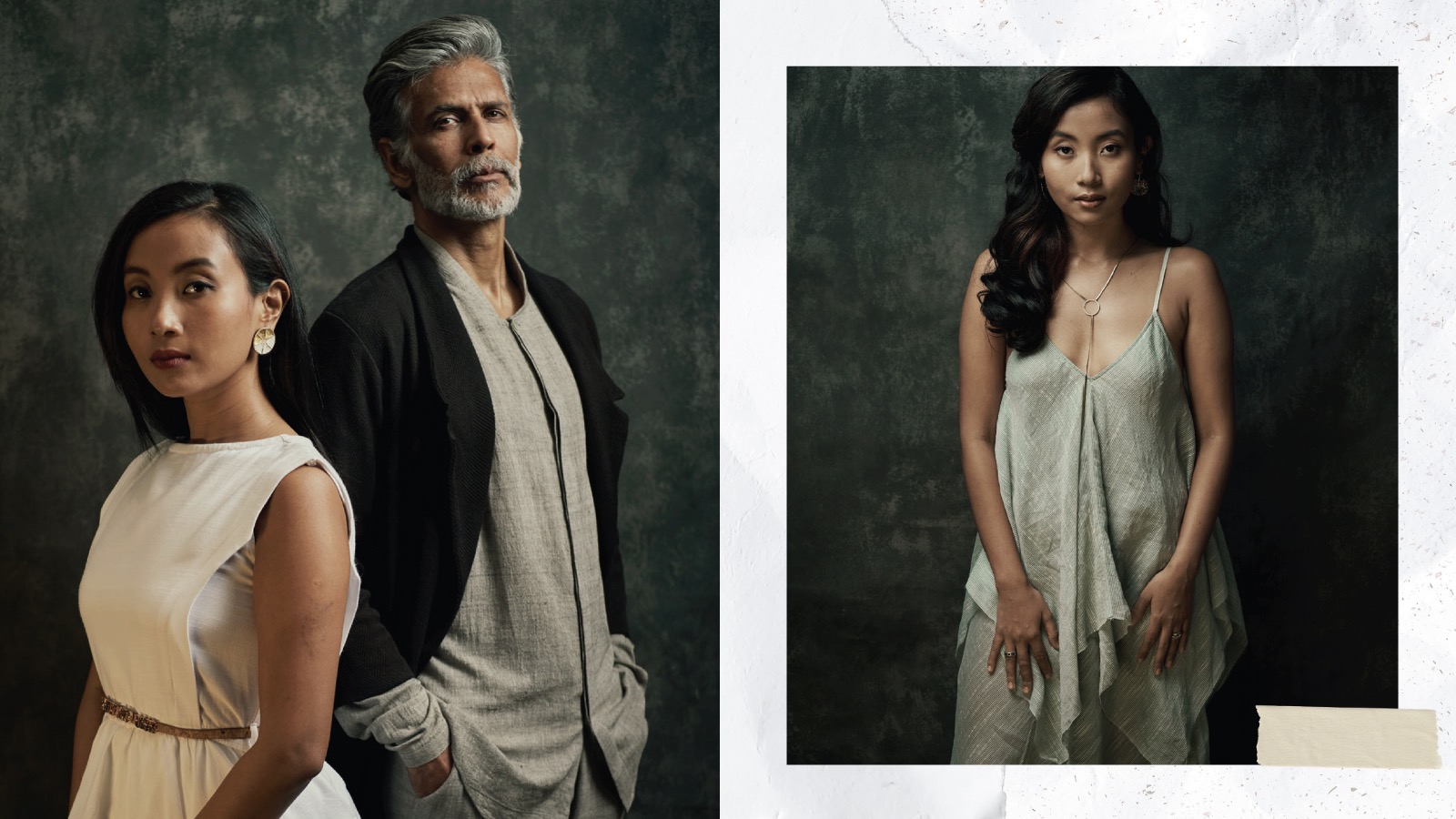 In a unique collaboration, PETA India joined hands with the fashion week to endorse conscious leather-free ensembles and presented a vegan fashion look book with star couple Milind Soman and Ankita Konwar.  The collection featured looks ranging from formal to casuals, highlighting the versatility of vegan clothing and accessories. 
Cocccon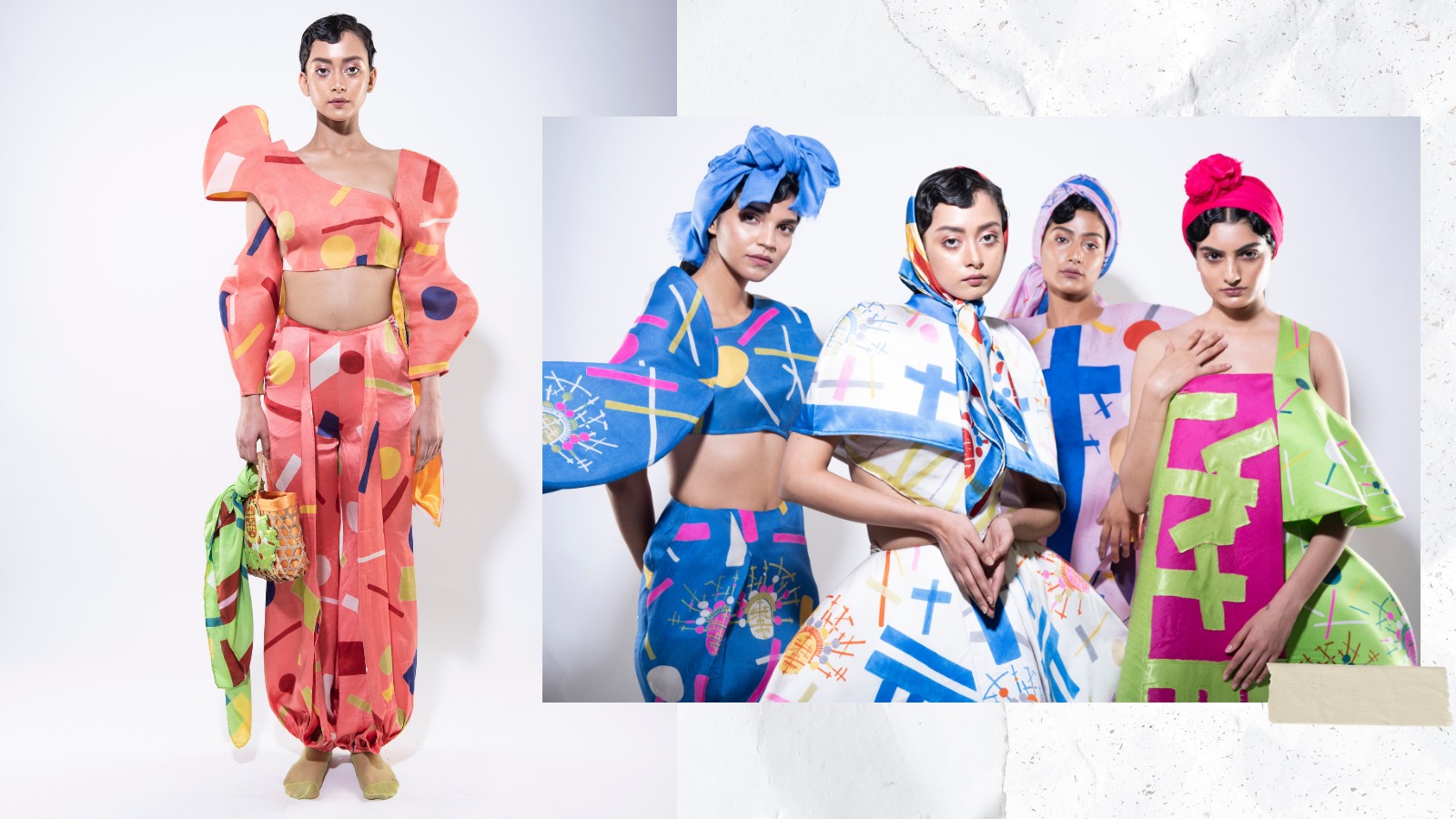 Indo-German label Cocccon showcased silhouettes splashed with striking colours, patterns and prints as they presented their futuristic 'Purn Vritt' collection. Inspired by the principle of ahimsa, the brand's founding duo Prakash Jha, an Indian fashion designer, and Georg, a German graphic designer and fashion activist, created this collection using organic peace silk aka ahimsa silk. Space-age like garments in geometric prints and pop art colours caught our attention in this collection but the real reason we would bookmark 'Purn Vritt' is the variety of voluminous sleeves. 
Chola by Sohaya Misra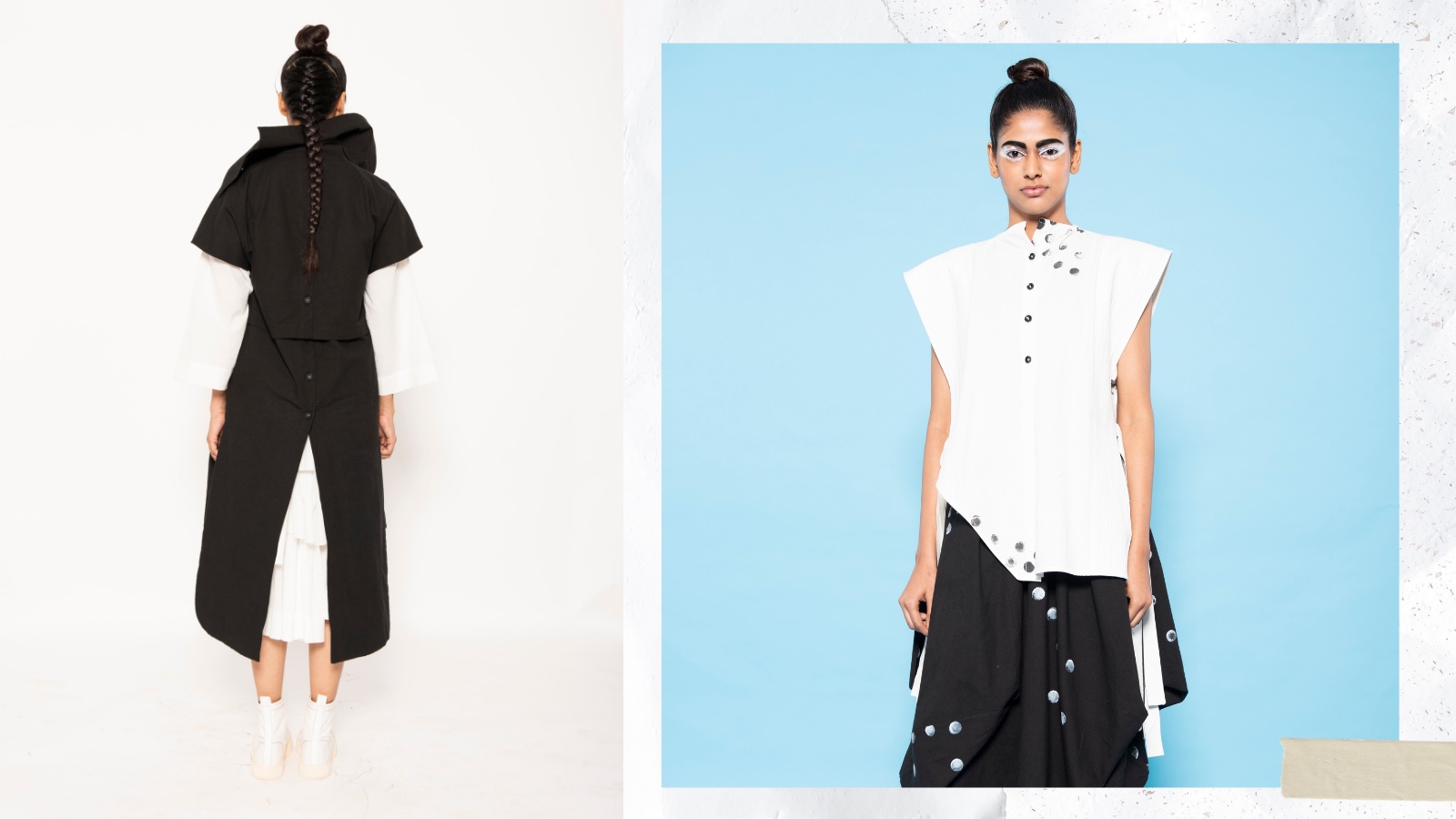 Sohaya, founder of Chola by Sohaya Misra, showcased 'Human Nature' an impressive womenswear in black and white that comprised of wide-legged pants, high-collared blouses, detachable hoods, capes, flowy kurtis and dresses. A perfect street style collection that made use of organic cotton, recycled cotton, pure linen, mul, and hand woven khadi for the environmentally-conscious fashion lover. 
Huemn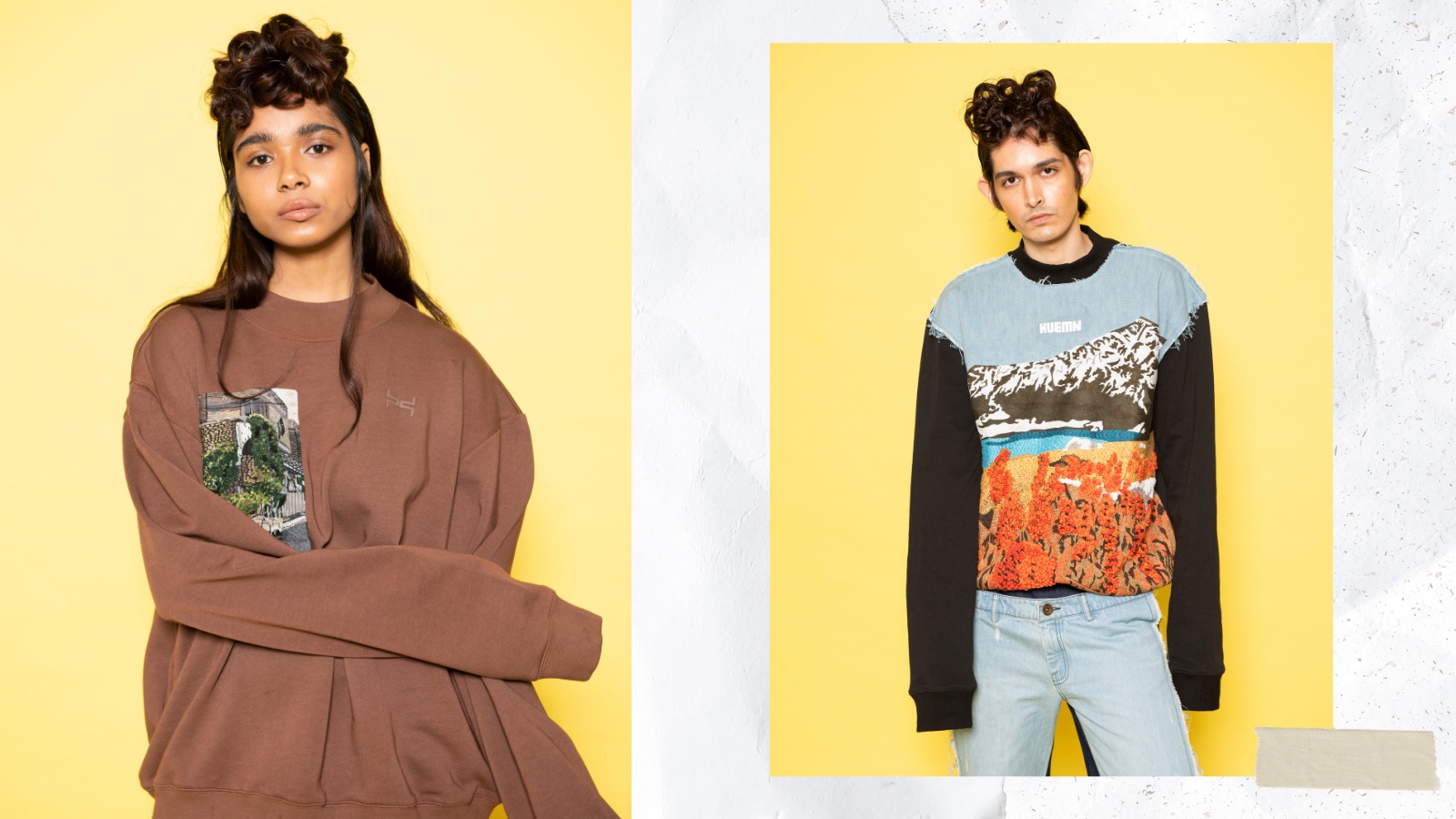 Pranav and Shyam, the men behind luxury fashion label Huemn, promoted gender-neutral fashion with their collection 'Huemn '21'. The unisex collection included androgynous separates, striped contrasting shirts, oversized sweaters, biker jackets, pair of knit pants and matching sweatshirts accented with 3D embroidery and embossing. 
Label Khanijo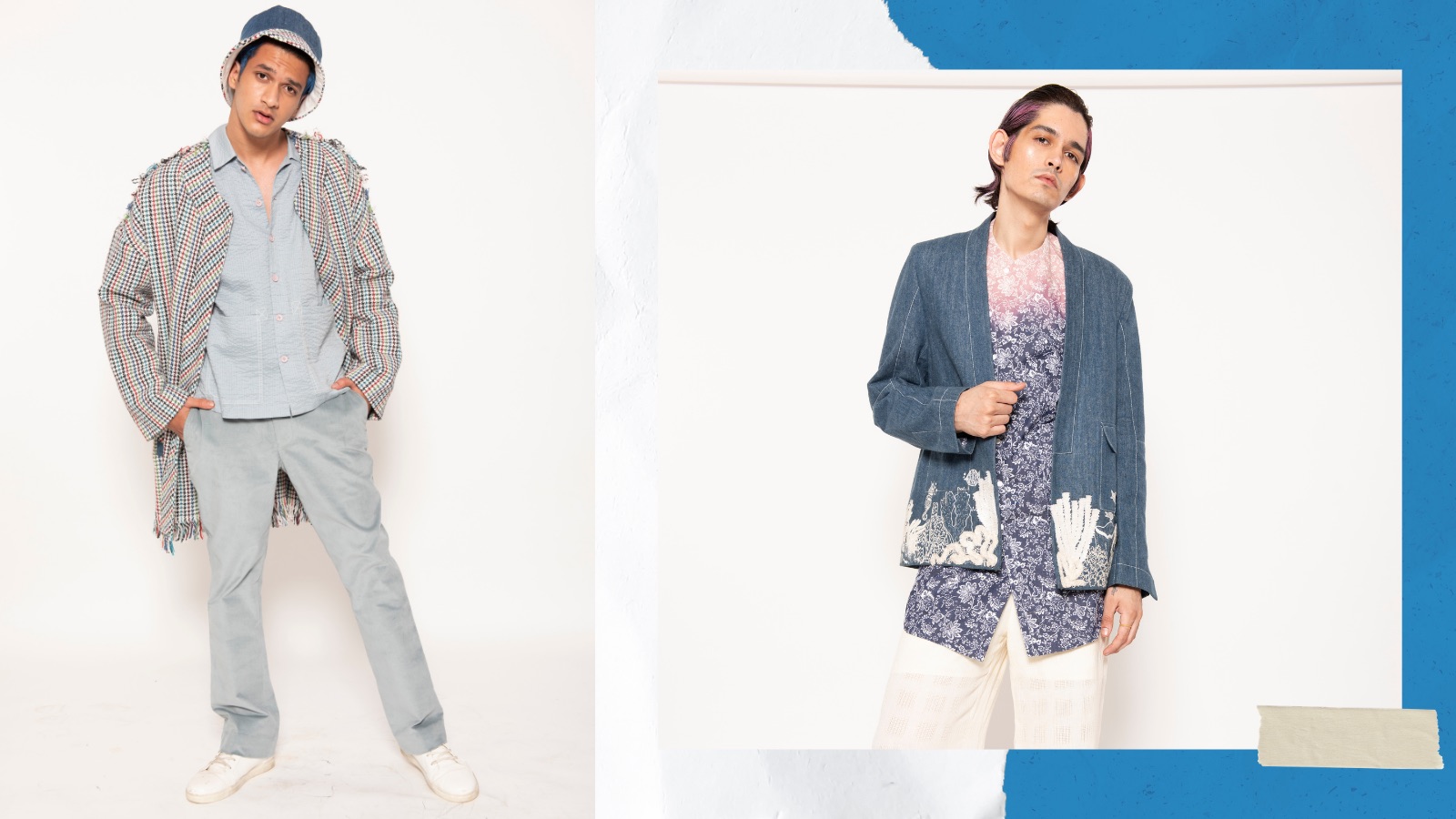 Gaurav of Label Khanijo also showcased a unisex collection in hand woven fabrics such as cotton khadi, silk, and materials made using hemp and bamboo. Oversized silhouettes and vibrant hues brought alive this collection of embellished blouses, comfy corduroy and trousers for women and for men, jackets, kurtas and knee-length coats.
Payal Pratap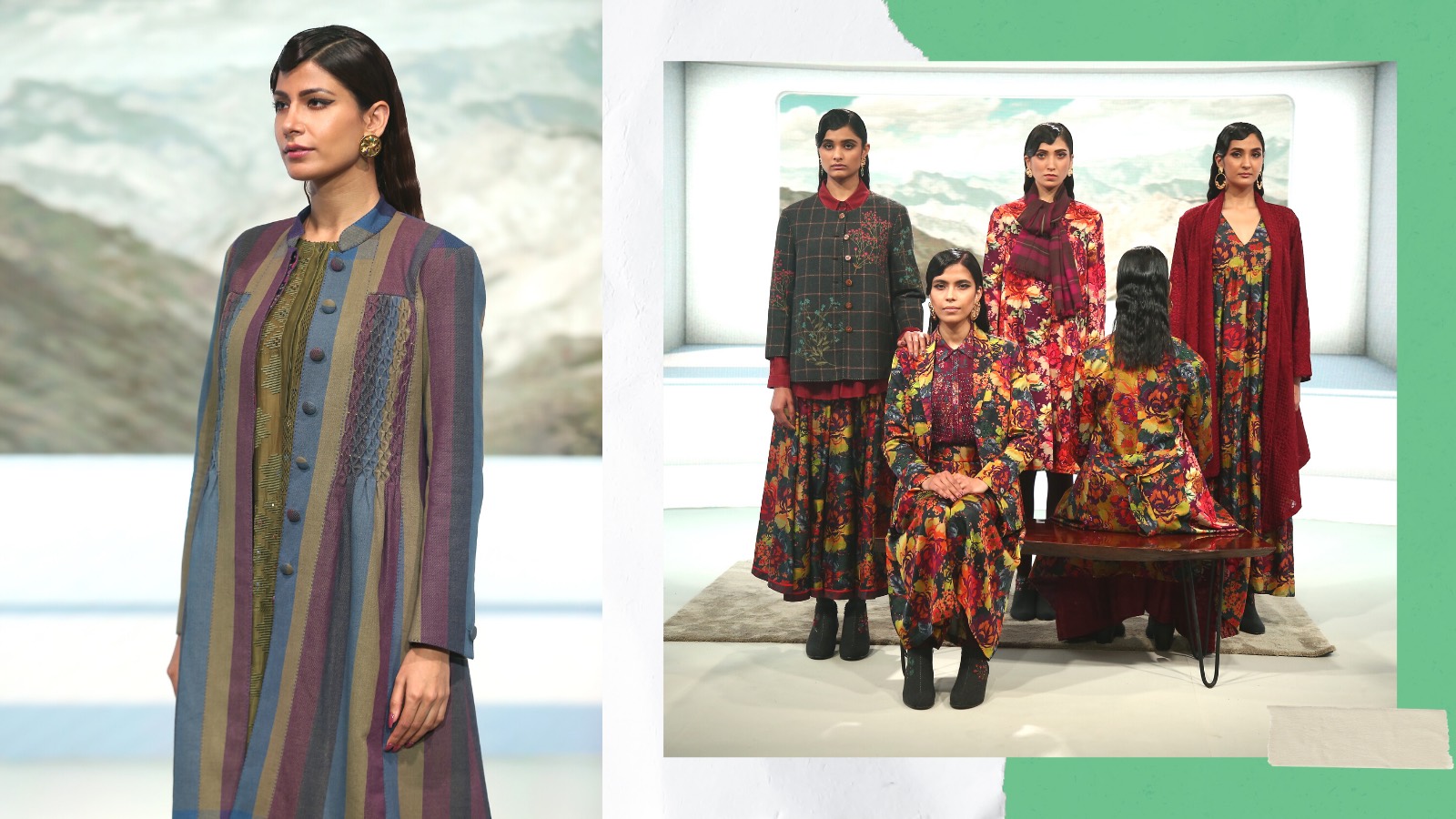 Payal Pratap's collection 'View With A Room' stood out with its bold hues. The aim of the collection was to explore a myriad of emotions and evoke a sense of freedom, something which was missed during the lockdown. From floaty maxis, wraps and sari dresses to checked jackets and scarves in vibrant pinks, plums, browns and blue made the line especially spectacular. 
Ritu Kumar
Ritu Kumar, the great dame of modern minimalism and textile revivalist, closed Day 2. The veteran designer's highlight were the organic soya fabric saris that are environmentally friendly. Easy breezy contemporary silhouettes, patchwork, geometric designs and fresh floral prints added a vibrant touch to this bohemian chic ready-to-wear collection.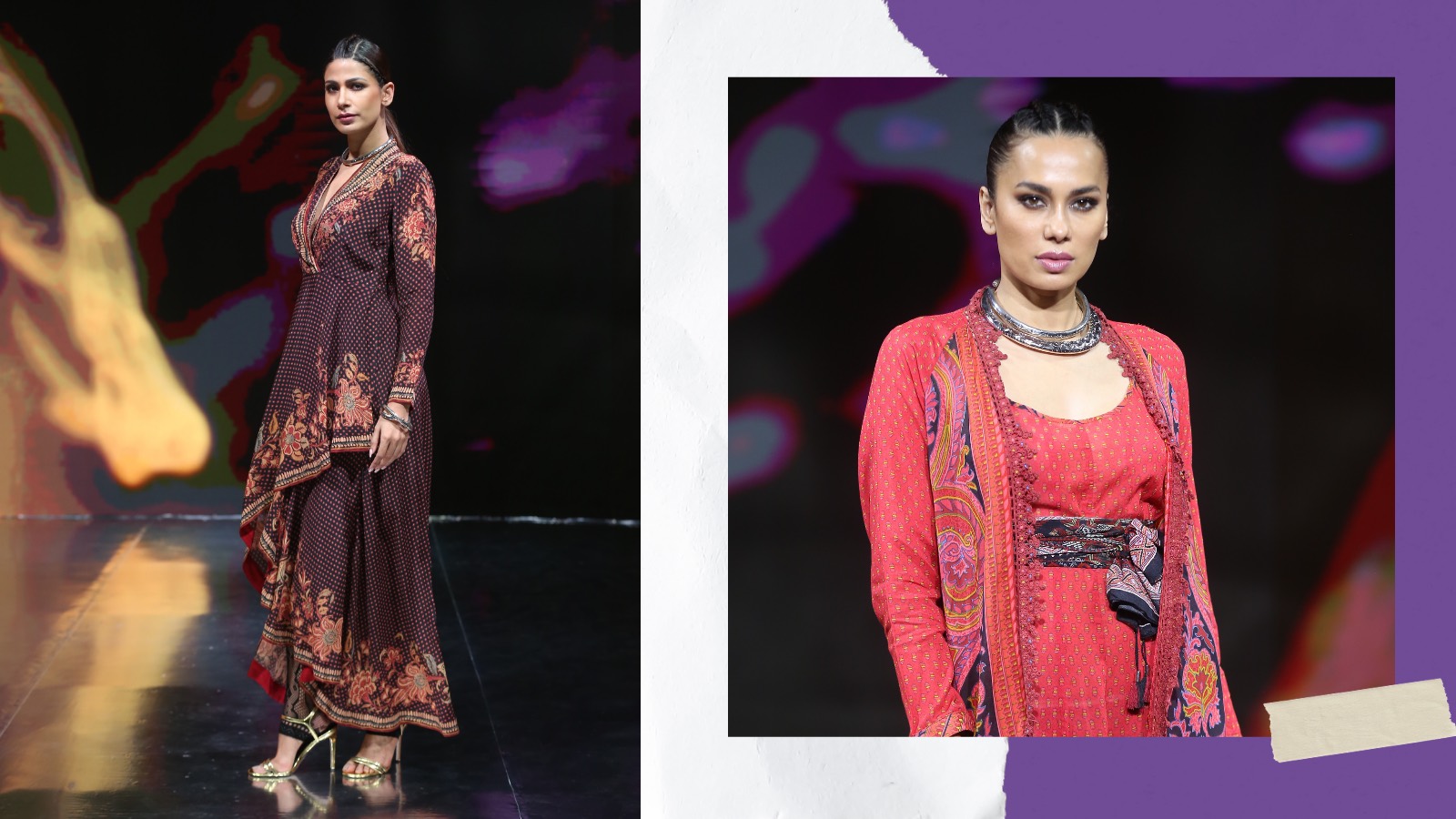 Photo: Team FDCI x Lakme Fashion Week