Personifying the stereotypical Indian 'artist', donning a crisp white kurta, trousers and white sneakers, Pranav Misra walked the uneven paths of ghostly Mukesh Mills in Mumbai, two hours before his show. But his outward appearance belies that incisive vision he has towards where he sees fashion and design heading in India. The show was the launch of the special collaborative collection between Misra's brand, Huemn, and soft drink giant, Pepsi, with actor Sara Ali Khan as the showstopper. 
Huemn was started by Misra and Shyama Shetty (currently based in Thailand) in 2012 with a distinct vision of creating wearable art that is also scalable, hence the ready-to-wear route. Both founders are NIFT graduates and were driven with business acumen that went in head first into understanding what the Indian consumer truly wanted and where quality continues to be paramount. The price point of Huemn clothing is premium but its each and every piece is designed to thrive, survive and be relevant as time passes by.
Misra's clarity of vision is expressed in Huemn categorises its collections. Primarily, a casual wear brand,  Huemn apparels have a distinct haute couture inclination where there are seasonal collection launches that have themes and visual synchrony. Draws inspiration from the mundane and sundry—take the collection of Huemn hoodies inspired by Kolkata and Kashmir. In fact, most of the brand's clothing is designed to be conversation starters, not with silhouettes, but with prints and iconography that reflect the conflict and challenges of the contemporary age, such as the limited-edition Diversity collection and Graffiti collection. The pieces of the collection, similar to artworks in a gallery, are conversation starters, hand-drawn prints, powerful statement pieces, inclusive fits, and meticulously handcrafted.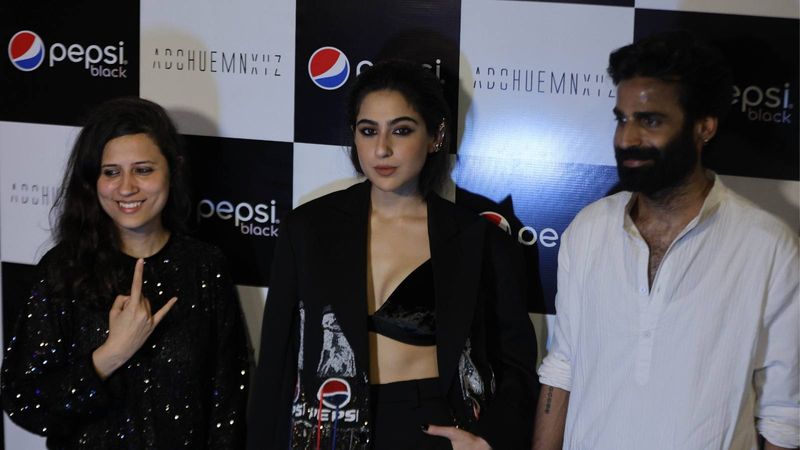 The same is the case with the recent PepsiXHuemn collection, where Misra has used vintage Pepsi bottles as an icon and motif for t-shirts, hoodies and more. The PepsiXHuemn collection aims at being a trendsetter with its ode to the 'swag' generation. On the PepsiXHuemn collaboration, Misra says, "When you look at fashion, art or any kind of creative community, it addresses a very limited audience. As an entrepreneur and a creative entrepreneur, my role is much larger than that with respect to the Indian landscape. I put a lot of effort to disrupt that and simplify fashion and with a brand like Pepsi, which is a mega brand, the reach is humongous. I think that makes more sense because it is a product that is able to satisfy a cross-section of people. What can be more diverse and inclusive than that? It was a very natural partnership where I'm able to achieve what I want."  
Huemn as a fashion brand has managed to carve a niche for itself in the last 10 years. The award-winning brand has been at the forefront of pushing the envelope of retail fashion by bringing a couture aesthetic in a ready-to-wear format. "Huemn's signature has always been both - easy sophistication and artistic abandon, which is being presented to a global audience," says Misra describing the brand. The core philosophy for the apparel brand has been to provoke the evolution of our culture and communities.
We spoke to Misra further to better understand him, his vision and his brand.
Edited excerpts:
1. Can you share an insight into the PepsixHuemn collection?
I usually stay away from explaining the collection because I feel like our audience are the peacemakers today and I want them to have that experience while they are looking at it. I want them to feel rather than be led by my narrative.
My narrative is only to give me direction when I'm creating something so that I'm not blindsided while I'm creating it. So the direction that I have is solely for me, but yes, it is an act. Technically, the craft is far more evolved than what we used to do. Over the years we've been working on that and it's a very emotional connection. Also, once you see it, I think the palette is going to further explain. I don't want to put words there because I feel like that is something that you should connect as an audience and as our community and then interpret it. Whichever side of the interpretation is false, that is out of my hand. And I want it that way.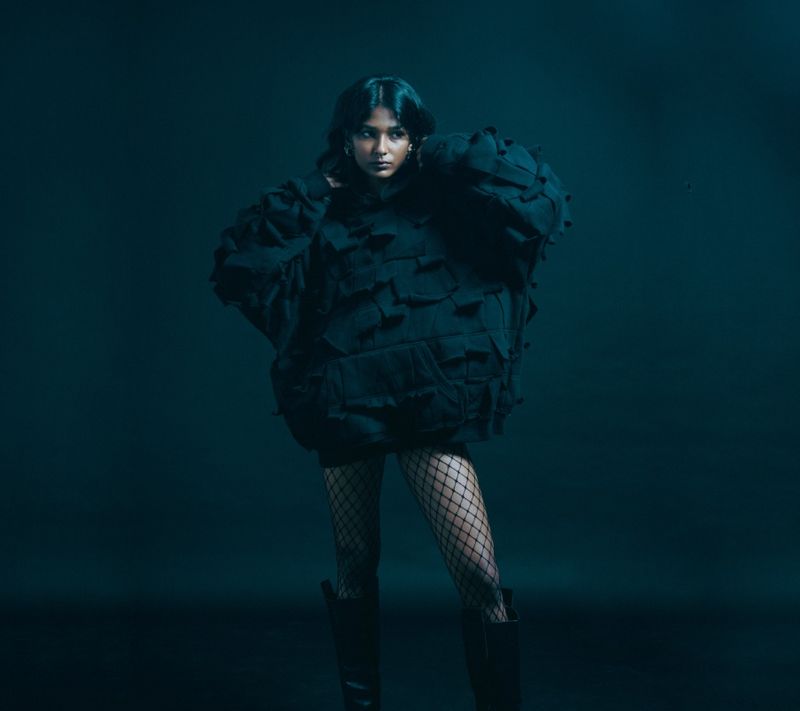 2. How would you describe the philosophy and idea behind Huemn?
It's not a narrative, it's a reflection. While I have a key role in the creation of the collection and there is a lot of emotional and direct connect, a viewer can have an absolutely different take on it. I don't want to share what inspired me to create because it literally narrows down the viewer's perspective and vision. I want diversity in terms of opinion, and I am okay if it impacts them negatively. Also, it could hit them in a negative manner and I'm OK with that. And I wanted that.
It is a creative endeavour and not just entrepreneurship—it is creative entrepreneurship. I always say it is about 70% of innovation and 30% of familiarity. The familiarity comes from what I take from society—the silhouettes or all the mistakes that we've done in the past and the feedback from our customers. The rest 70% is innovation and it needs disruption and risk. There is also a high chance that it can go wrong. But if you're not getting nervous before putting your work out there, then you haven't pushed enough, I think then you are just in your safe zone.
3. Why did you choose to create a ready-to-wear label?
Huemn is a ready-to-wear brand because I understand that India has a landscape of consumers that is very different from Europe. Even in terms of financial background, what's luxury here in India, is premium outside and it is difficult to bridge that gap. Also, at the heart of it all, I am a student of design and before that, I am a poet; storytelling is at the center of both.  But at the same time I've also actively run the company for the past two years, where it's all about strategy. It's more like cracking new market groups and audiences. The ready-to-wear model allows us to do that.
4. What is the success mantra for Huemn?
I think we've survived 10 years because we have never tweaked the foundation of our endeavours with Huemn. The founding principles have remained intact. The most challenging part, however, for any business as a matter of fact, would be to sort of sustain your authenticity, because, in today's world, there's so much influence from outside that it's very easy to slip and change your course from the original vision. You need to pick your battle this is my story. I did such a huge collection on Kashmir back-to-back. I went there to see interesting landscapes but along the way, I met some really cool people that changed me inside. I didn't go there to make a collection inspired by Kashmir, it was a reflection of what I saw. It is the same thing we are trying to do at Huemn.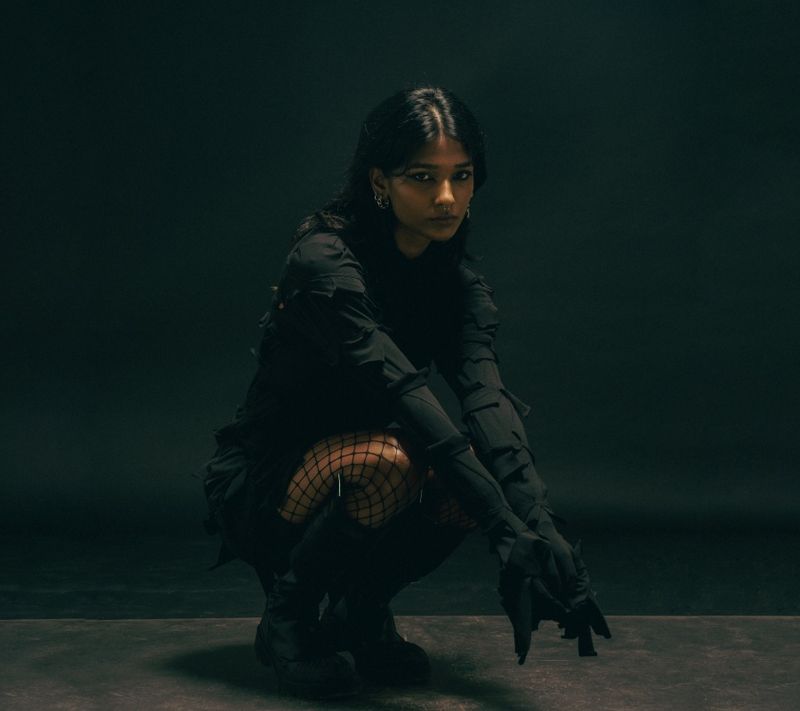 5. How has the pandemic impacted fashion brands?
The pandemic has been a blessing in disguise for companies that could really innovate. Indian consumers became more comfortable with e-commerce, especially with respect to premium fashion that is a little heavy on the pocket. I know this because for the first eight years, we had agents in Paris and Shanghai, and we did multiple fashion weeks across geographies including India, to build credibility. But when it came to conversion, India was a very small business. I feel that is one segment that was a big disruption and I'm like, if it's happened for me, I'm sure people who've managed to innovate themselves would have had the same kind of result.
6. Pranav, the designer and Pranav, the poet, how do you juggle the two creative hats?
I don't merge the two sides and I don't struggle with it. I write in Hindi and that creative me is very different. I feel and talk differently. I'm slow with my sentences and there are more pauses in my sentences. On the other hand, in design and fashion, there is a distinct sense of pace and urgency that I feel all the time and I'm being very transparent, there's a sense of speed that I feel I need things to be done.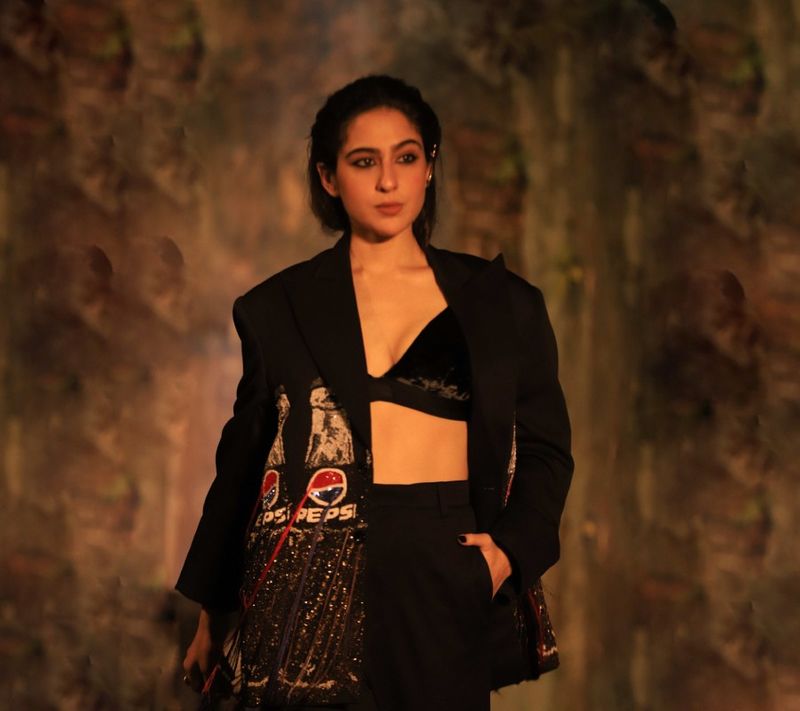 7. How do you think 2023 will pan out in terms of fashion trends? Do you think the popularity of athleisure will fade?
In India, everything happens later than the global trends. But athleisure will fade, mostly because there is an over-saturation. For us, I can't completely disrupt because there is commerce involved. But I'm very aware of it and I'm slowly trying to push the envelope so that two years from now we will have a different approach.
8. Are there tips or hacks for men and dressing that you would like to share?
In terms of clothing, I don't take clothes so seriously and I don't preach fashion. It's funny when I say this because I have a fashion label, but I would rather talk about sustainability in clothes. I feel that what you wear has to have some amount of value or a story rather than just a piece of cloth. If not, then you should not invest in it, you're better off investing in a property, mutual funds, etc. If you're investing in a garment, then quality matters.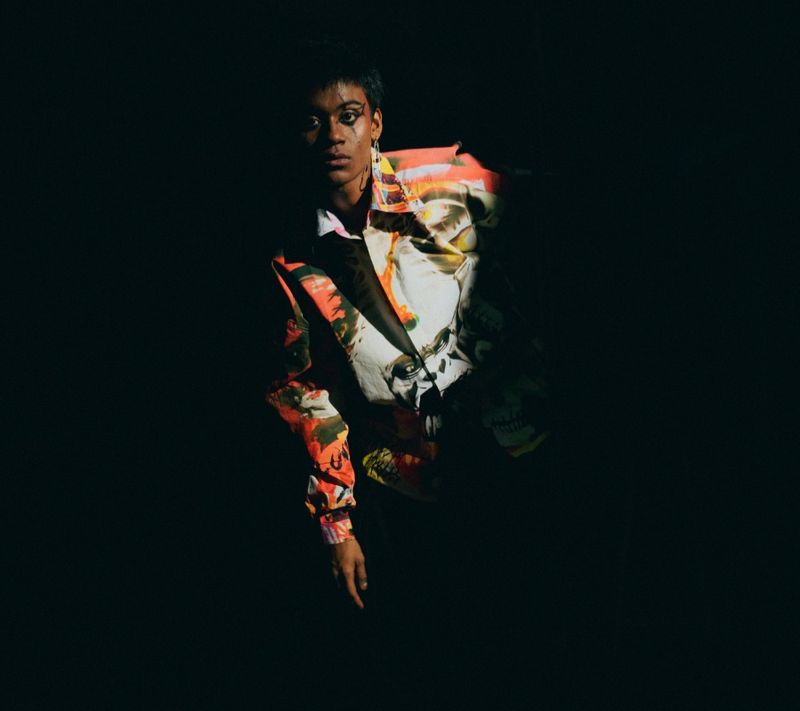 9. Do you think there is a problem with the way a lot of fashion labels and brands are using the term sustainability?
I too struggle with that idea, but stakeholders like us represent a very minute fraction of society. I come from Lucknow and my maternal village is around Banda—sustainability is still an alien term; nobody knows about it or understands it. I think even if it is misused, sustainability has to be overused for it to actually have an impact at the grassroots. At this stage, any and every conversation about sustainability needs to be had so as to reach a critical mass to make a genuine difference.
---
Photo: Huemn