The arrival of the bustling annual wedding season in December calls for an all-new approach to relook at mens wardrobe. While easy and relaxed pastel-hued kurtas in light fabrics may be apt for summer, the same does not apply to winter celebrations. Besides, most winter weddings in India take advantage of the nip in the air and host events outdoors. Hence, it's only fitting to give your wedding closet a warmer upgrade.
1. Warm wear is a must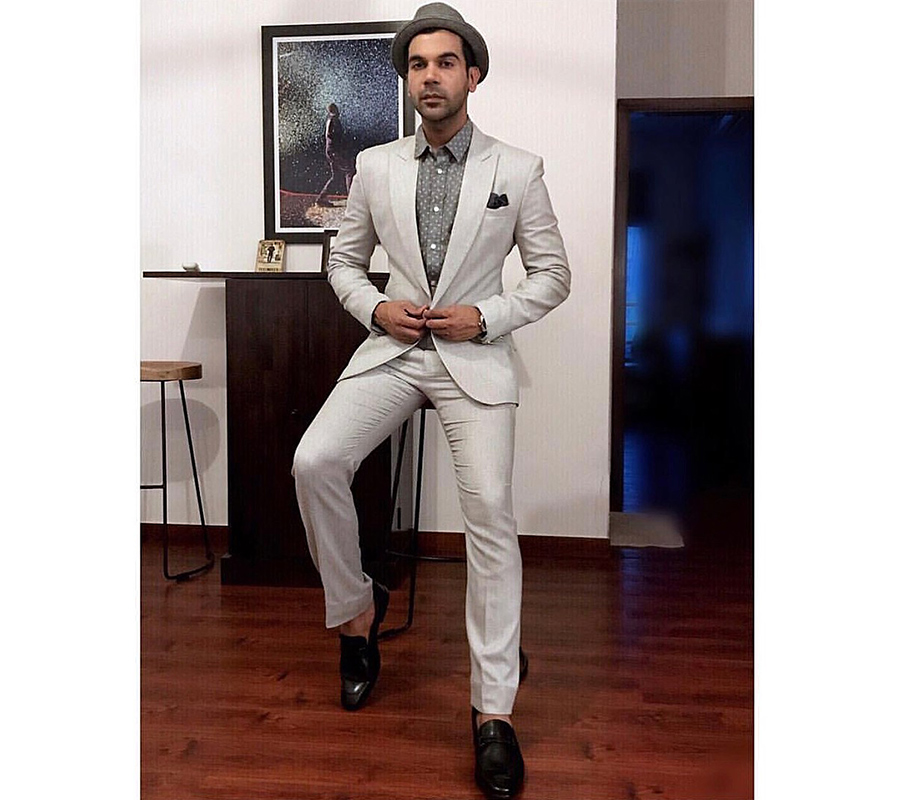 The precursor to choosing winter wedding attire must be comfort and warmth. These two factors are paramount and non-negotiable. After all, the groom and his groomsmen must enjoy themselves throughout the wedding, instead of worrying about inconveniences that can be caused by the chilly weather. Once the wardrobe's basic functional needs are met, move on to the aesthetics of the outfits.
2. Prints, colours and fabric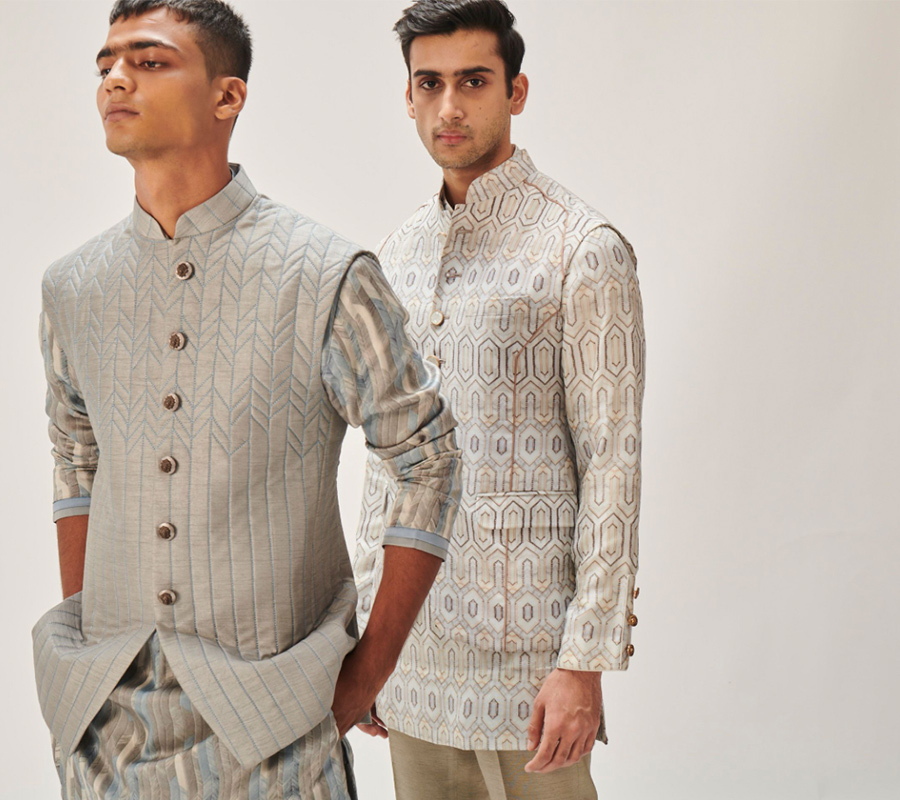 Considering the current winter trends in menswear floral prints, tonal suits, statement shades and clogs are some of the easiest to adapt to a groom's matrimonial wardrobe.
Next, move on to the colour palette. A wedding ceremony in winter demands frosted pastels, deeper warm tones and omnipresent classics — ivory and gold. The sangeet and reception wardrobes can revolve around metallics, monochromes and deeper jewel tones with a touch of glitz and glam.
Pre-existing in the Indian wedding attire universe, floral prints can be seamlessly integrated into any man's collection of carefully-curated wedding garments. From sherwanis and bandi jackets to printed suits and tuxedos, there is hardly a lack of options.
However, an important aspect to keep in mind is the fabric that you choose. At the House of Nivedita, we craft floral kurtas made of the finest double-layered organza paired with warmer silk pants. This set could then be teamed with a well-tailored wool or jacquard bandi jacket that not only complements the colour scheme of the former but also prioritises staying warm and cosy throughout the ceremony. Lastly, to accessorise such an outfit, choose to don a warm pashmina or velvet shawl to complete the look.
3. Wedding formals for winter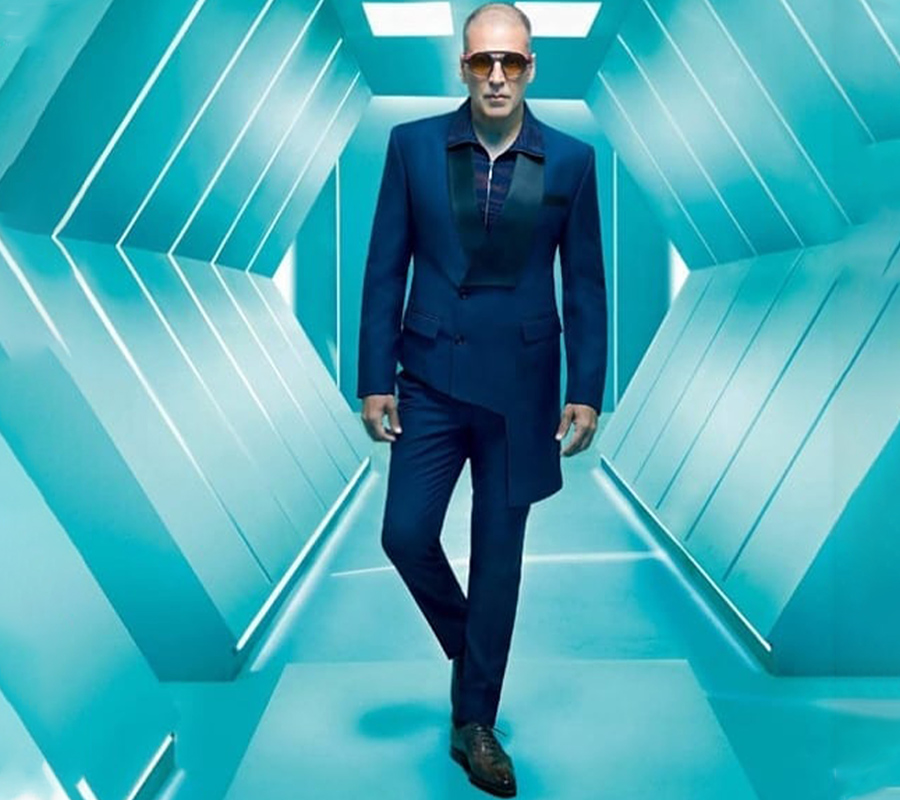 For formal events such as the reception, tonal suiting is the way to go. Pulling off a sophisticated look is much easier than it sounds—all one needs to do is put together suit pieces of the same colour. Whether it's the blazer, dress pants, shirt or waistcoat, opt for a homogeneous palette.
From classic tuxedos to our signature Cut & Sew versions, find a wide array of choices at the House of Nivedita. Regardless of whether one prefers an elegant navy or a contemporary black, our master artisans meticulously craft suits using warm fabrics. Self-patterned fabrics can also help break the monotony of the look. The result is a sharp and sleek outfit with the right amount of timelessness.  
4. Finally, winter footwear
Step away from jutti and Kolhapuri slippers. Winter menswear trends lean towards wearing clogs informally. Comfortable and snug, they promise to keep your feet warm in the face of any harsh winter.
While I would not suggest pairing them with your wedding day looks, they're always a great choice for more informal settings, such as spending time with family or as a cosy footwear option while getting ready for your big day.
All in all, adorning florals and tonal suits in comfortable fabrics and silhouettes remain primary winter fashion trends that one needs to integrate into their ceremonial attire while staying true to the everlasting roots of Indian wedding fashion, and of course, personal style.  
Photo: Nivedita Saboo Couture