Tell us one jewellery brand that's eclectic and edgy with its avant-garde designs, and Outhouse Jewellery is likely to be the first name to pop into your head. Designer duo sisters, Sasha and Kaabia Grewal's jewellery house has been synonymous with homegrown luxury in India.
As Outhouse Jewellery moves forward to celebrate its spectacular five-year journey, its iconic 'OH V' monogram gets a beautiful fresh spin—a new logo to honour wonderful nostalgia but also to display the elegant understanding that it's the simple things in life that bring joy. Their poppy flower monogram will now be visible in all upcoming collections. Gracing the new monogram are the brand's very-first bucket bags crafted with PETA-approved vegan leather and featuring 24k rose gold finishing.
This new launch couldn't have come at a better time with most of us gearing up to step out in style for the winter wedding season. We caught up with the sister-designer duo on the making of the monogram and trends for the global bride.
1. What made you create a new brand monogram? Are monogrammed accessories the latest trend?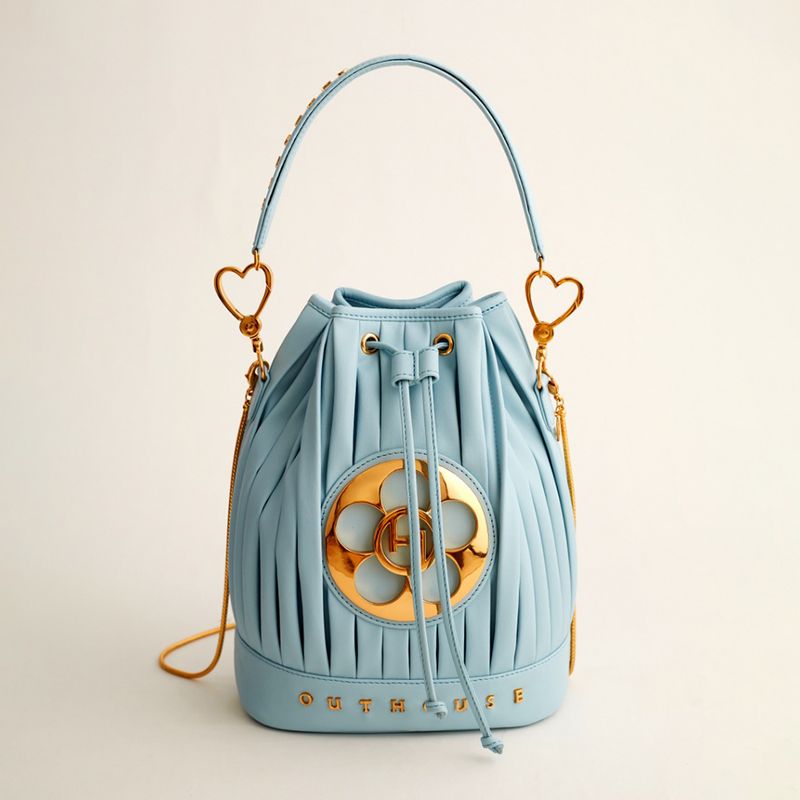 The new Outhouse monogram is essentially an addition to the existing lineage of iconic monograms. The monogram, by design, sits on the crowning glory where the V stands for numeric five to celebrate the five-year journey of the brand. Our "OH V" monogram is an elemental part of our brand identity and is here to stay. The new chapter of our OH Poppi monogram celebrates the excellence of craftsmanship through the five-petal monogram. Made with fine craftsmanship, this new design-driven emblem will now be featured in all of Outhouse's upcoming collections. Monogrammed accessories are certainly no stranger to our brand and this new one, as it makes its way to all our pieces, is even easier to be used as an adornment—then be it on a plain summer look or a stylised formal look.
2. How does this monogram symbolise the unconventional design aesthetics at Outhouse?
We want our newest monogram—which is a sophisticated metaphor of childlike joy, optimism, and vibrancy—to capture the spirit of those carefree days of yore that inspired us to delve into exploring the idea of the poppy. Embedded in Outhouse's signature aesthetic of chic yet daring creations, this new element adds an ethereal softness to the brand's repertoire—a bridge between yesterday and today. The result is a simple yet timeless design, but one that holds special significance. Celebrating free-spiritedness, each of the five petals that enclose the OH logo symbolises an emotion that is sacred to us—one that is also particularly relevant in testing times like these.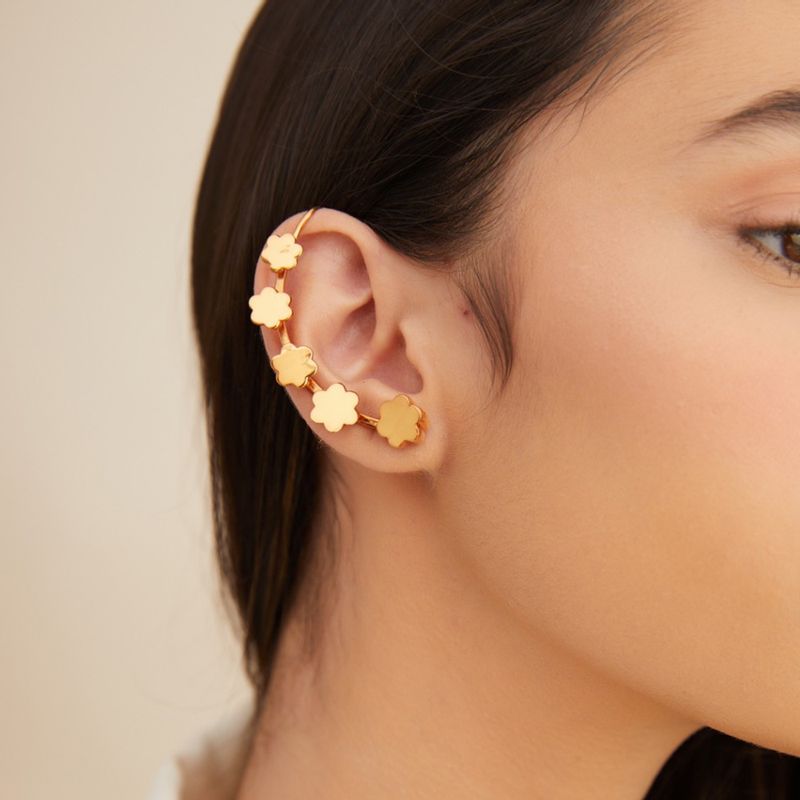 3. What are your thoughts on sustainability in luxury jewellery? Is it attainable?
Being a fully-sustainable brand is definitely a path we aim to walk by being mindful. In the age of sustainability, brands and consumers have moved beyond the product—especially the manufacturing process and what happens to the product when it reaches the end of its shelf life. Today, consumers value the fact that all resources and processes are sustainable and should benefit people, the economy, and the planet. This applies to luxury jewellery as well.
4. How do you create environment-friendly products?
We are definitely eager for Outhouse as a brand to move, change and shape up with the times when it comes to sustainability. We are more conscious about our efforts to use vegan leather ever since we launched our first bag collection. Our widely loved 'Furbie' is also crafted in vegan leather, so is 'Birdy', which is the ultimate (eco) essential tech accessory. We make use of materials such as cork and jute and have done so in our previous bag collections. Here, at Outhouse, it all starts from sourcing ethical materials from homegrown, local vendors to support Indian artisanship. Moving to vegan leather, and using materials like jute and cork are some of the ways we contribute to sustainability.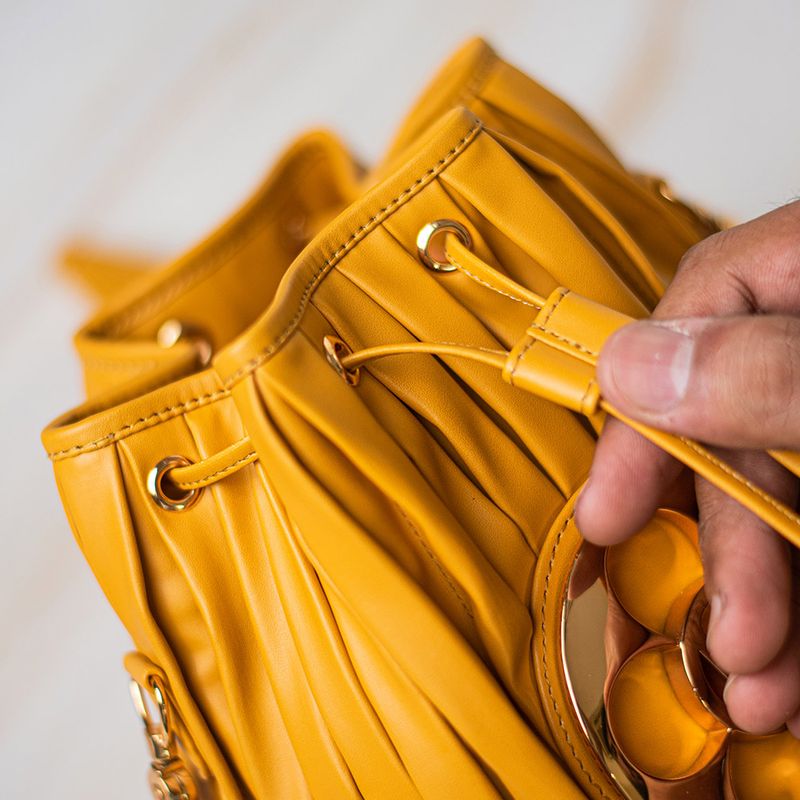 5. Share the top five trends for the global bride who is ready to experiment with style?
It's time to make way for unconventional brides. They look for options to replace the regular bridal necklaces, haath-phools, earrings etc. We offer interesting takes on bridal jewellery, like the lophorina shell kaleeras that look beautiful when styled on a bride. This exquisite piece took over 600 hours of work by our master craftsmen. Filled with sculptural excellence and tender love, embellished with enamelled white pearl, and set in a 22K rhodium finish—this is a very interesting rendition of the regular kaleeras. Other interesting bridal accessories that you can experiment with include statement ear cuffs and embellished hairpins. The idea is to explore new materials and innovative styles.
6. What do you think are the must-haves of a jewellery wardrobe?
There are some absolute must-haves one ought to invest in to build their jewellery wardrobes, like statement earrings, chokers, handcuffs, classic hoops, varied necklaces to layer, and stackable rings.
7. How do you recommend wearing statement earrings, cuffs, chokers, and maang tikka?
When pieces are versatile, they can be styled in multiple ways. Jewellery should be showcased, not locked in a safe. Statement earrings can be paired with something as simple as a plain white shirt and jeans. Cuffs and chokers can be styled by layering them with more pieces. Maang tikkas can be styled as the only statement piece on any outfit.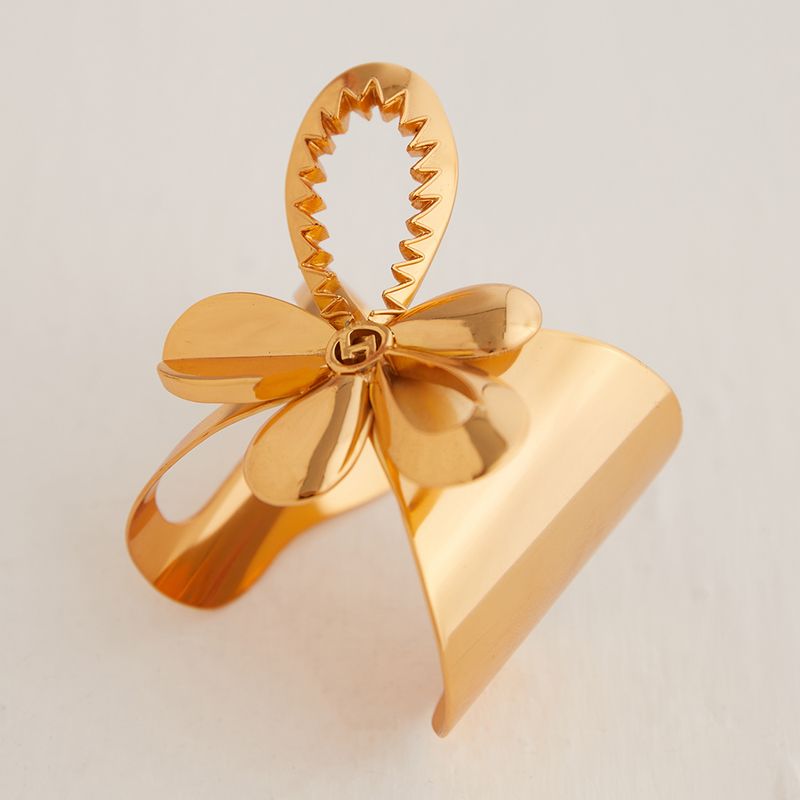 8. What is your favourite piece of jewellery and how do you style it in different ways?
From our latest collection, OH Poppi, a wide range of statement jewellery can be styled in more than just one way. The OH Poppi Tuberose necklace with an extravagant flower motif is one such accessory. It can be styled with different outfits like a beautiful V-neck dress, a power suit, or even a beautiful brocade saree. To accentuate the look, you can pair it with the matching handcuff and earrings.
9. Heirloom jewellery is making a comeback. Tell us how to style it in a contemporary way for the wedding season?
Heirloom jewellery is always special because it has a story to tell. The idea of wearing your mother's or grandmother's jewellery invokes an emotional feeling. Heirloom jewellery is a statement piece by itself and does not need any extra effort to style.
10. Your favourite stores and designers that you love shopping from?
When we shop, we are always on the lookout for unconventional designs and love to explore quaint new boutiques around the world, especially in Paris. Some of our favourite designers who we like to wear are Uterque, Nous, Jacquemus, Johanna Ortiz, St. Dom, and Koibird to name a few.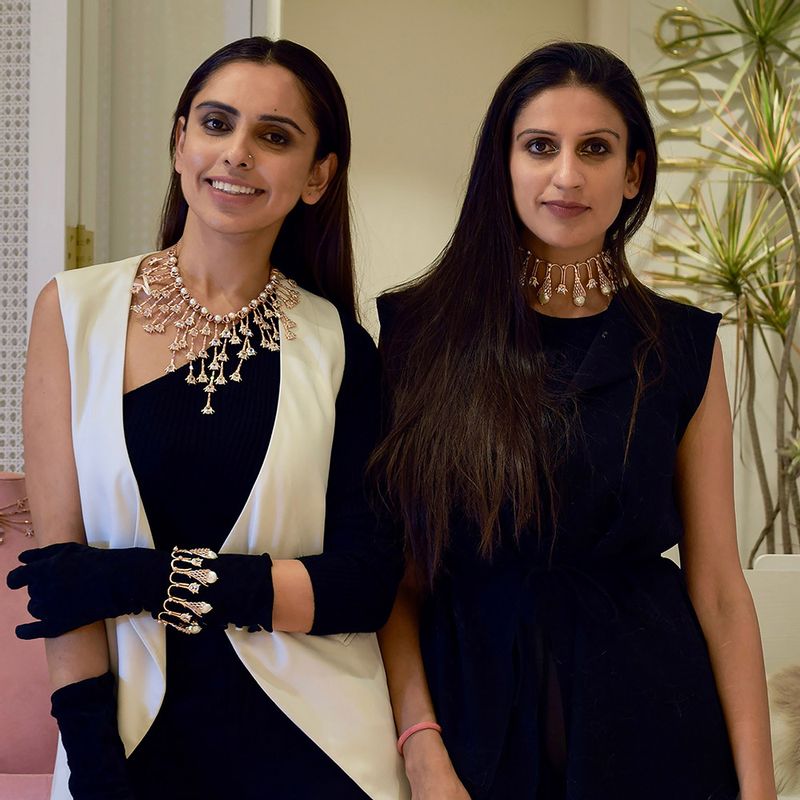 11. Tell us your favourite appearances by Indian and International celebs that have made a statement wearing Outhouse.
We're very proud of the fact that a lot of Indian and International celebrities have been styled in Outhouse Jewellery. Beyonce, Cardi B, Eva Longoria, Kim Kardashian, Sienna Miller, Ashley Louis, James, Tyra Banks, Sonam Kapoor, Priyanka Chopra, and Deepika Padukone are some of the celebrities we have loved to style.
12. What is the best fashion advice you've received?
'Wear fashion like it's your second skin'. This is one piece of advice we would pass on to people because we believe you can look confident only when you feel confident.
---
Photo: Featured Brand