Fashion lovers, if you thought #SecondhandSeptember—the month-long campaign by Oxfam—is done and over, think again. The month-long initiative that puts the spotlight on sustainability in fashion is not limited to the month of September. For the fast fashion-obsessed Gen Z, sustainability needs to be beyond a buzzword. Fortunately, there seems to be hope on the horizon with pre-loved fashion making its presence felt in India. We take a look at how this movement is unfolding in India and the steps you can take to make sustainability a way of life.
Paving the way for green fashion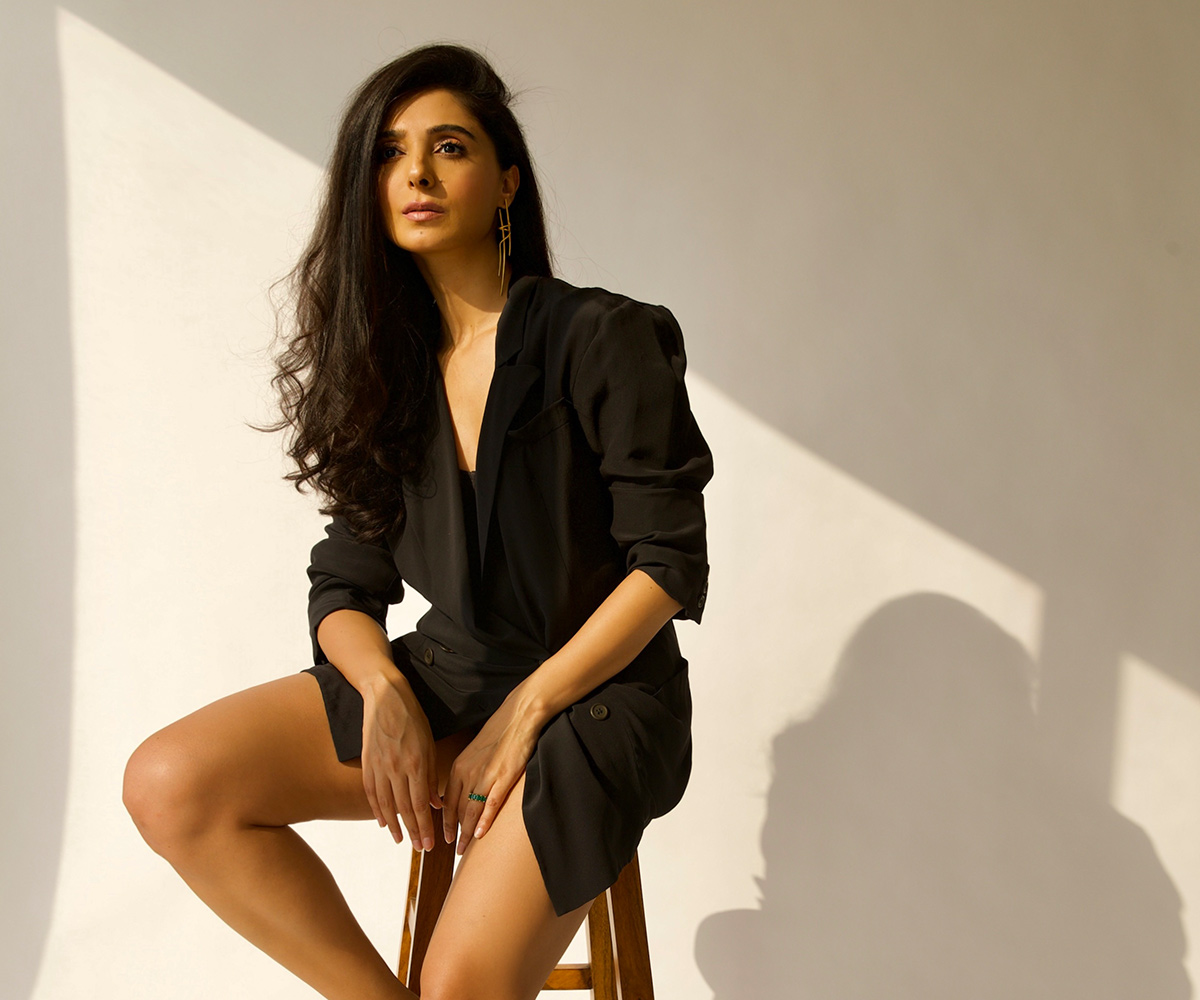 Every crisis has a silver lining, and in the case of the pandemic, it's certainly been the gradual shift towards cleaner, greener, and slower living. For Pernia Qureshi, who along with Shehlina Soomro launched Saritoria—a platform for pre-loved-couture—sustainability is no longer a choice, but a necessity. She speaks of how the pandemic allowed us to reflect on the important things in life: "A lot of us realised just how much 'stuff' we accumulate. What became clear was that Indian wear takes up a lot of closet space and hardly gets re-worn in comparison to western wear, despite the huge amount of human and environmental resources required for each garment. We wanted to create Saritoria as a solution to empower the 1.8 billion South Asians to join the circular economy."  She points to how 85% of textiles end up in landfills or are incinerated—which makes Saritoria the perfect solution to extend the life of garments. Vikram Ramchandani, Founder of Rewear, the e-commerce platform dealing in pre-loved fashion puts this sudden interest down to increased awareness of both, the positive economic value and ecological impact of pre-loved clothing. "More people are talking about it in person and online and are starting to see clear benefits of selling garments they do not wear or having used clothes in their wardrobes," he adds. 
Neha C (name changed upon request) is in agreement. A compulsive hoarder, she recently discovered Poshmark and is learning to let go. "During my Diwali cleaning this year, I stumbled across so many outfits in my closet that I haven't worn—some even brand new! I actually ended up listing so many on Poshmark. While I still may not be comfortable wearing pre-loved clothes, I'm happy to let go of mine (and also make a few bucks in the bargain)." Pallavi Mehta, another Poshmark buyer, on the other hand, has no qualms. "I recently bought a pre-loved Indian outfit from a sale. It's easy on the pocket and the environment, so why not?" 
Bollywood joins the bandwagon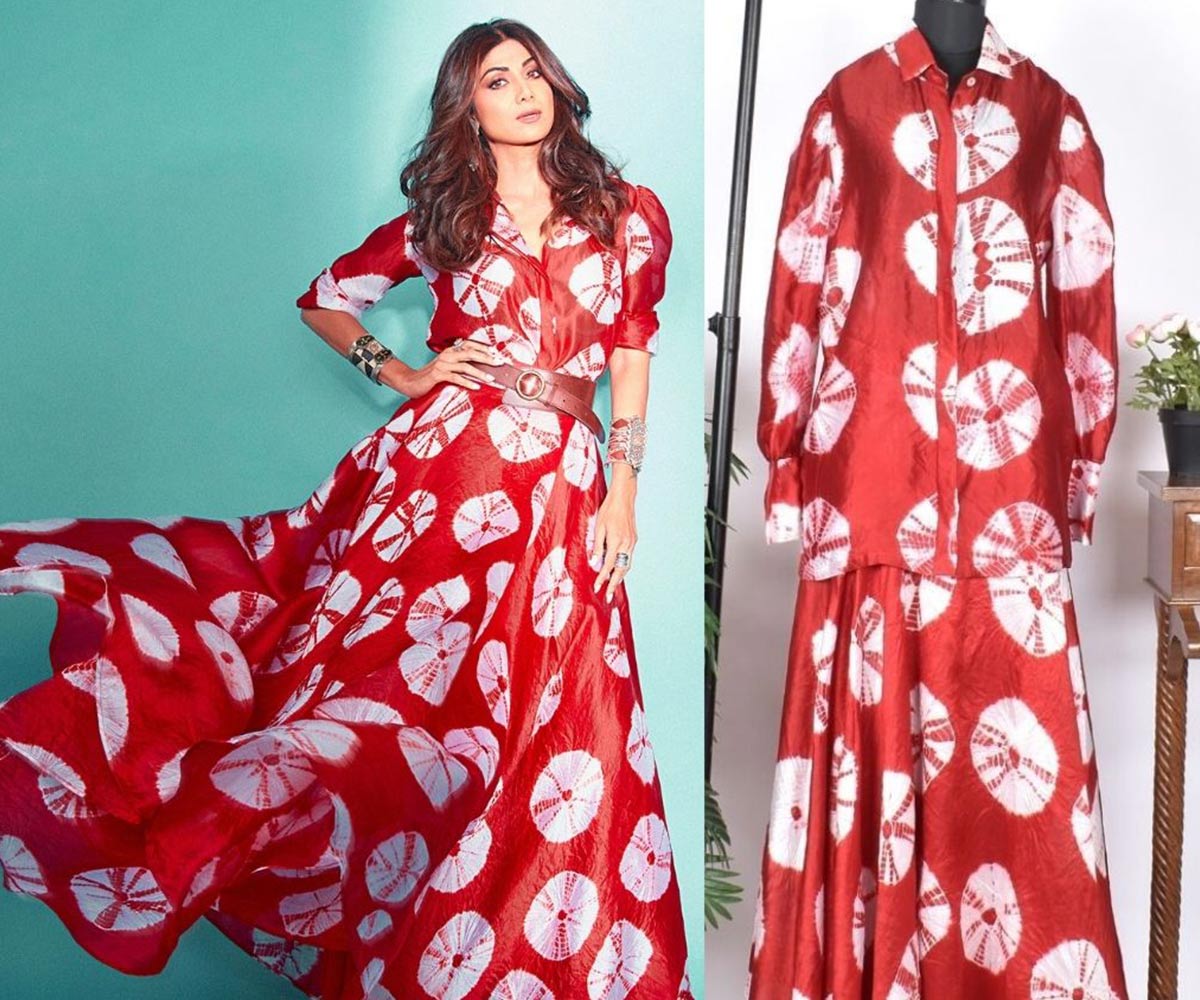 Dolce Vee, the thrift store founded by Komal Hiranandani has taken another unique approach to pre-loved fashion. The brand has been one of the first few to get Bollywood involved in the movement. Their platform regularly hosts celebrity closet sales to contribute towards various social causes. Up until now, the brand has hosted auctions from the closets of celebrities like Varun Dhawan, Deepika Padukone, Ranbir Kapoor, Alia Bhatt, Anushka Sharma, Bhumi Pednekar, Soha Ali Khan and Sonam Kapoor to name a few. "These celebrities have played a huge role in enabling the ecosystem, and we've been so thrilled to see how far it has spread today. At Dolce Vee, we are building on the foundations of our celebrity charity closet sales and have opened to the mass market as well, making fun fashion finds more accessible, lighter on your pocket, and kinder to the planet," shares Hiranandani.  
How you can be 100% sure of pre-loved fashion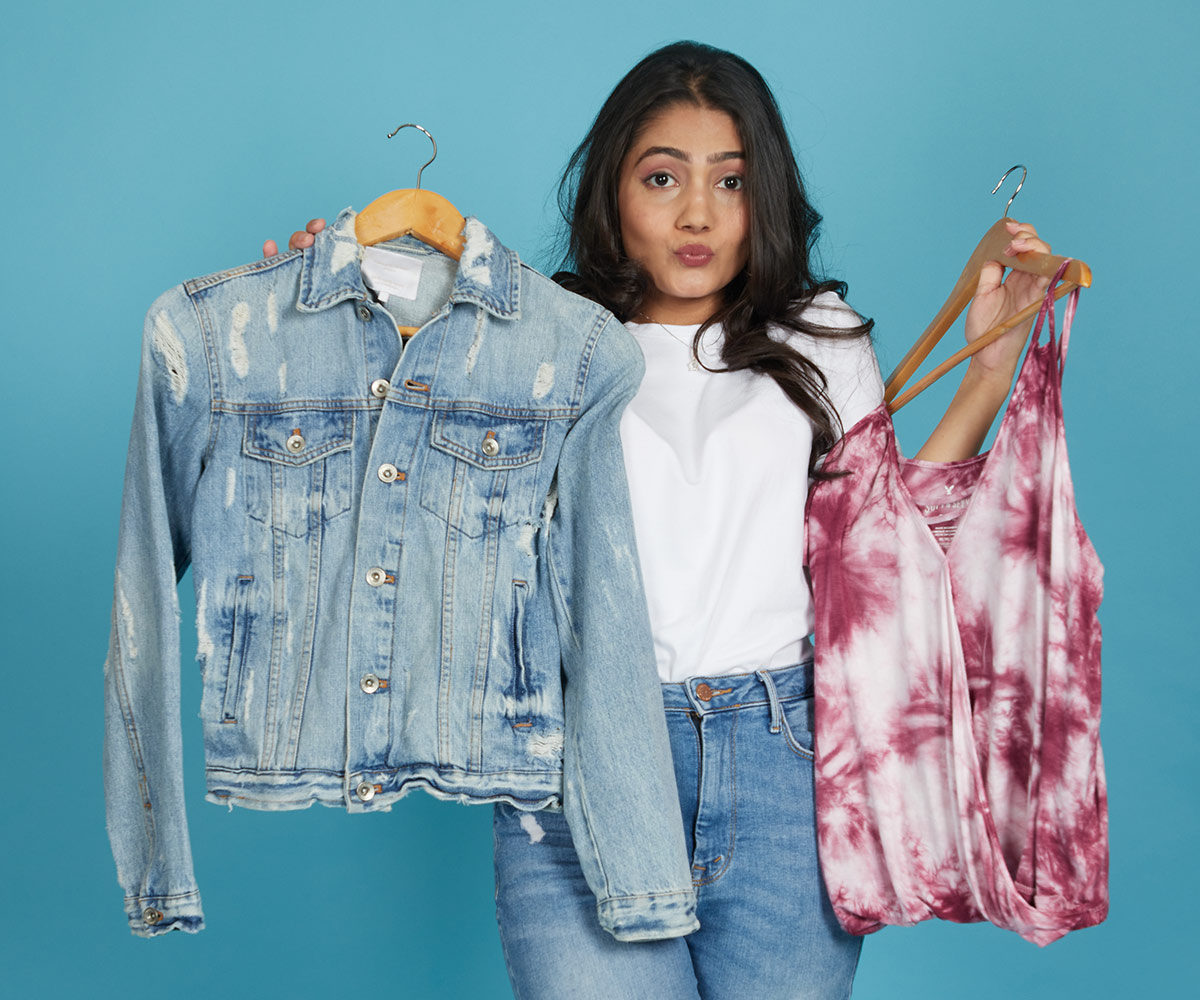 Pre-loved fashion certainly throws up a lot of questions about authenticity and credibility. So how can you, as a consumer be sure about what you're purchasing? For starters, it's important to make sure that the store you buy from has stringent quality control policies. For instance, Rewear has an articulate rating system that determines and discloses the quality of the garment. "It helps that we're individuals from the industry who've had an opportunity to work with multiple designers. There are various tell-tale signs of garments that are duplicates—if we have even a shred of doubt, we decline acceptance," explains Ramchandani. Similarly, Saritoria has a seal that indicates that the product has been through a rigorous process of authentication. A team of trained professionals screen each and every garment before allowing a sale. "This means that our customers never get a surprise and can trust that we've done the vetting for them," says Qureshi. 
Sustainable habits to cultivate 
So, as the pre-loved movement gains momentum, our experts share how you can make small changes in your habits to add to the bigger cause.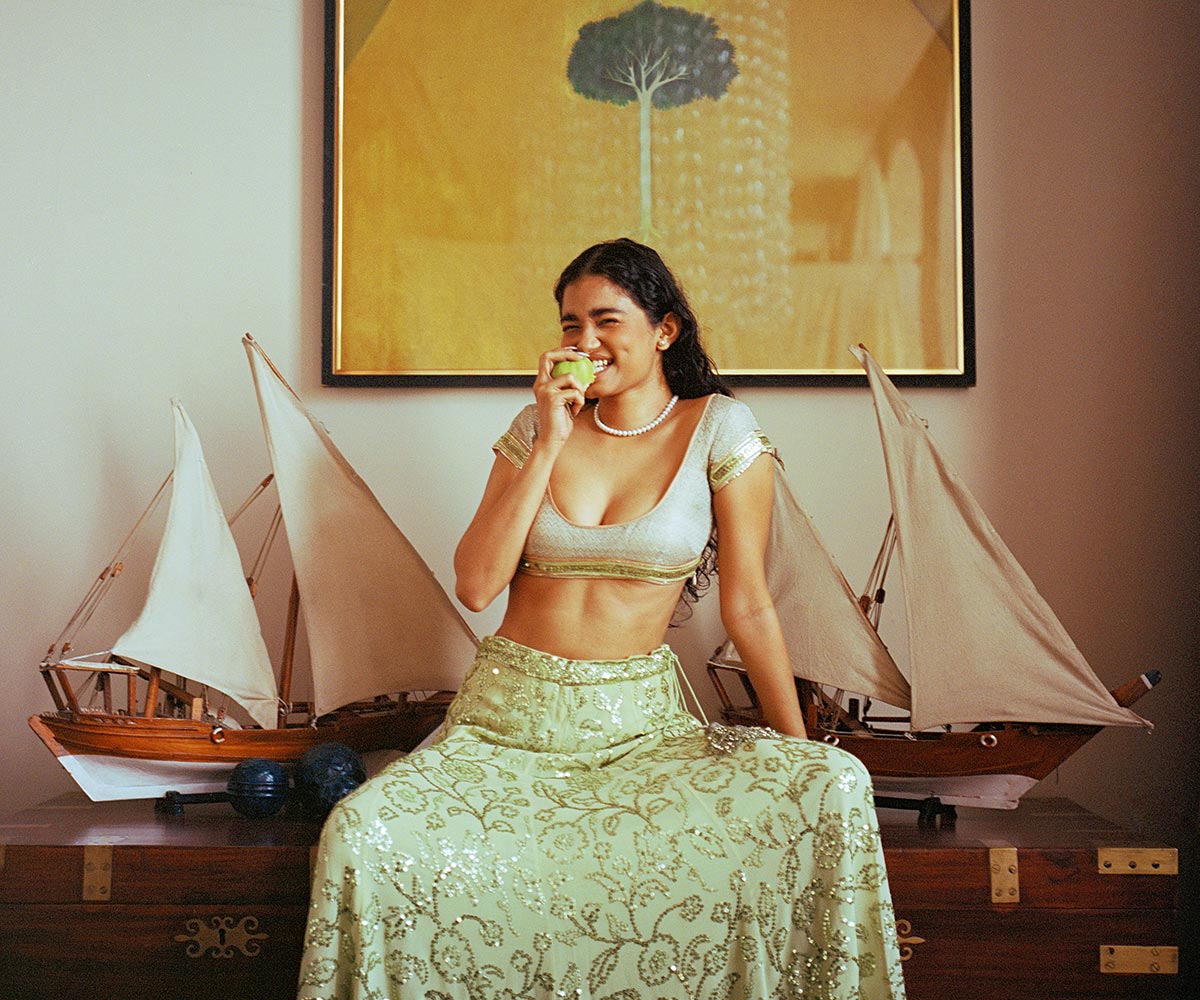 Buy well, wear longer. Don't get swayed by every sale you see online—instead invest in quality pieces that'll see you through years. 

Contrary to what fashion pundits preach, Qureshi suggests steering away from statement pieces. "You know you'll wear it only once, so instead, invest in something with more longevity and that you can wear multiple times. Pick more versatile pieces that can be adapted and styled in different ways, rather than that one garment that you know will go out of style in no time."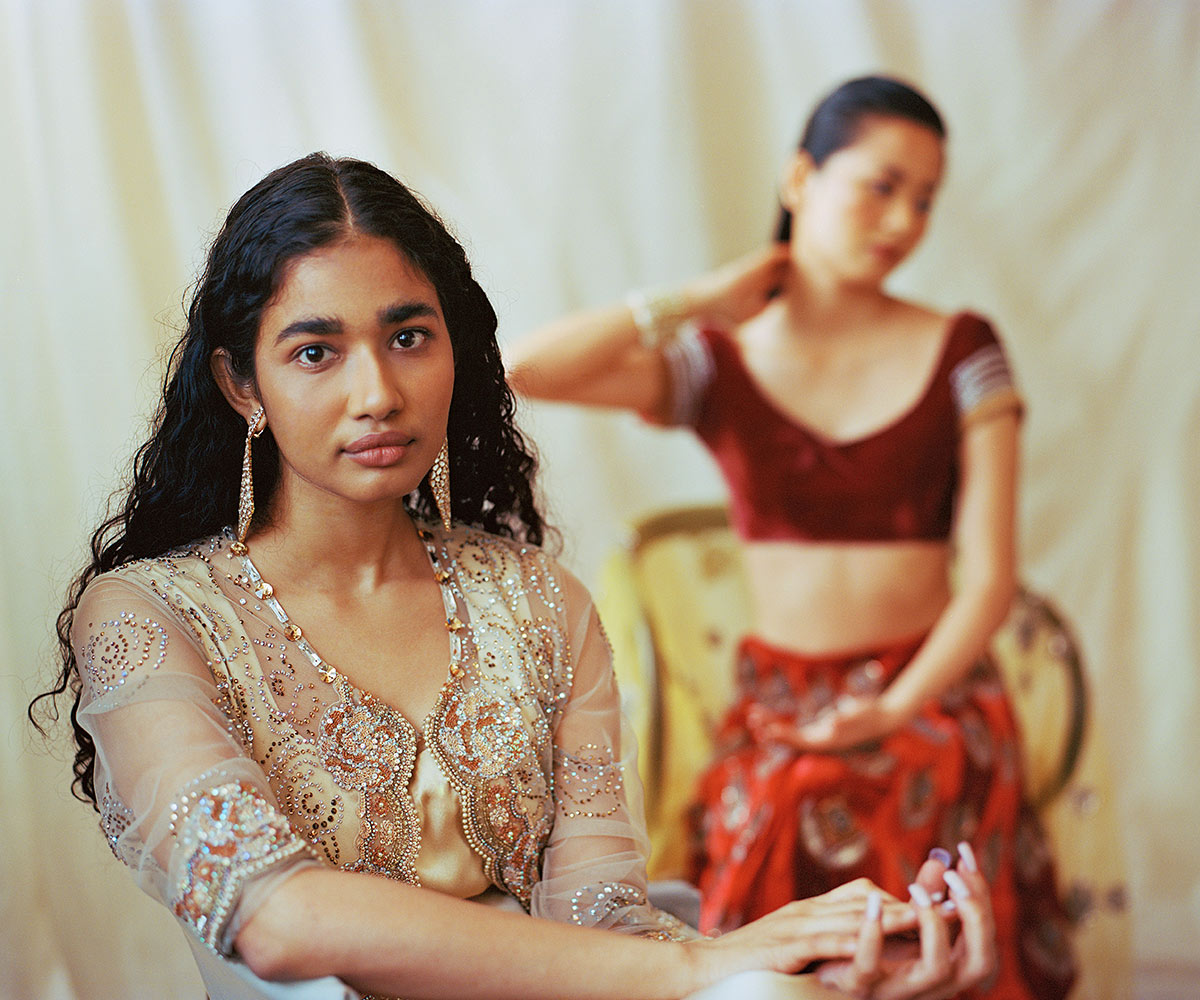 Qureshi advises decluttering your closet from time to time to take stock and give your clothes a second life. "In this way, not only are you getting to be part of a sustainable community but also making a smart investment on idle garments in your wardrobe."  

There's nothing quite like an heirloom piece passed on from the generations. Go all out raiding your grandmother or mother's closet. Not only are you preserving treasured pieces, but are also doing your bit for the environment. 

Use what you have. Often you could breathe life into an old garment by repurposing it. So, you could perhaps create an outfit from a sari or make a top out of a dupatta and so on. Easy on the pocket, easy on the environment—what's not to love? 
Photo: Saritoria and Dolce Vee