Every year since the summer of 1969, after the Stonewall Uprising in the United States, Pride Month has been celebrated in June across the globe. Parades and events have been hosted not only to honour the LGBTQIA+ community but also to draw attention towards issues faced by its members. 
Even though Pride parades and festivities have been cancelled this year, due to COVID 19 restrictions, millions of people from across the globe have been coming together, mostly virtually, to celebrate this month, in line with its theme: 'The Fight Continues'. Standing in solidarity with the LGBTQIA+ community, and spreading the message of diversity and equality are fashion and lifestyle brands in India and abroad, who have launched Pride products and collections. A few of them are even making generous donations to initiatives and organisations supporting the community and its causes. 
1. LEGO 
The launch that tops our list is LEGO's 'Everyone Is Awesome' playset created for ages 18 and above. Inspired by the rainbow flag, this is a 346-piece brick set featuring 11 monochrome mini-figures by the Danish toy production company. Each figure in the 'Everyone Is Awesome' buildable display model has its own hairstyle and a distinct colour from the pride flag. In addition to the product launch, the company also supports a UK-based charity, Diversity Role Models, which works towards educating children about inclusivity. 
2. Fossil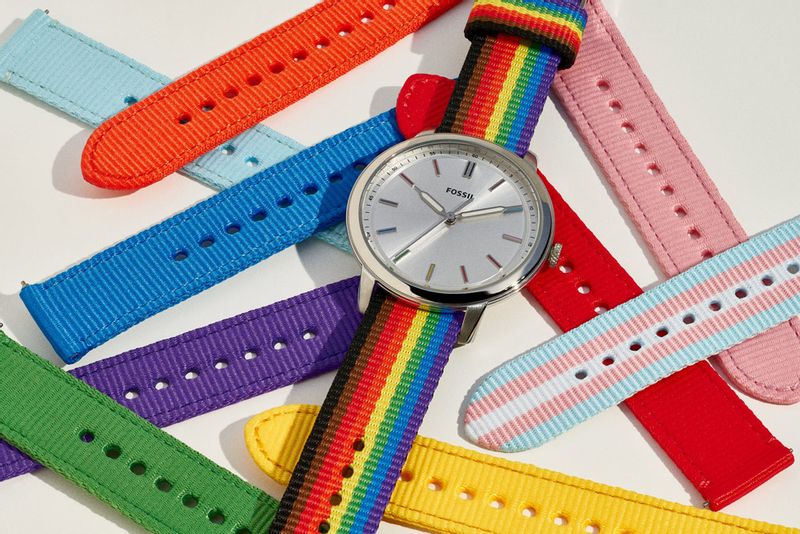 To mark Pride month 2021, Fossil has unveiled a limited-edition Pride watch collection. For this, the brand has reimagined its classic minimalistic 40 mm watch case with rainbow indexes and strap. A 100 per cent of the sales of this special watch case and strap by Fossil is going to the Trevor Project, an American non-profit organisation (NGO) that is focused on suicide prevention efforts among lesbian, gay, bisexual, transgender, queer, and questioning youth. 
3. Converse 
If you want to celebrate Pride in style, look no further than Converse's capsule collection. The iconic footwear retailer introduced its 6th annual pride collection this year and it includes tees, and slip-ons and sneakers with rainbow-coloured graphics. Each item here celebrates the joy and journey of self-acceptance, reads a message on the brand's website. Since 2015, Converse has been supporting international LGBTQIA+ organisations such as the It Gets Better Project and Out MetroWest. 
4. Disney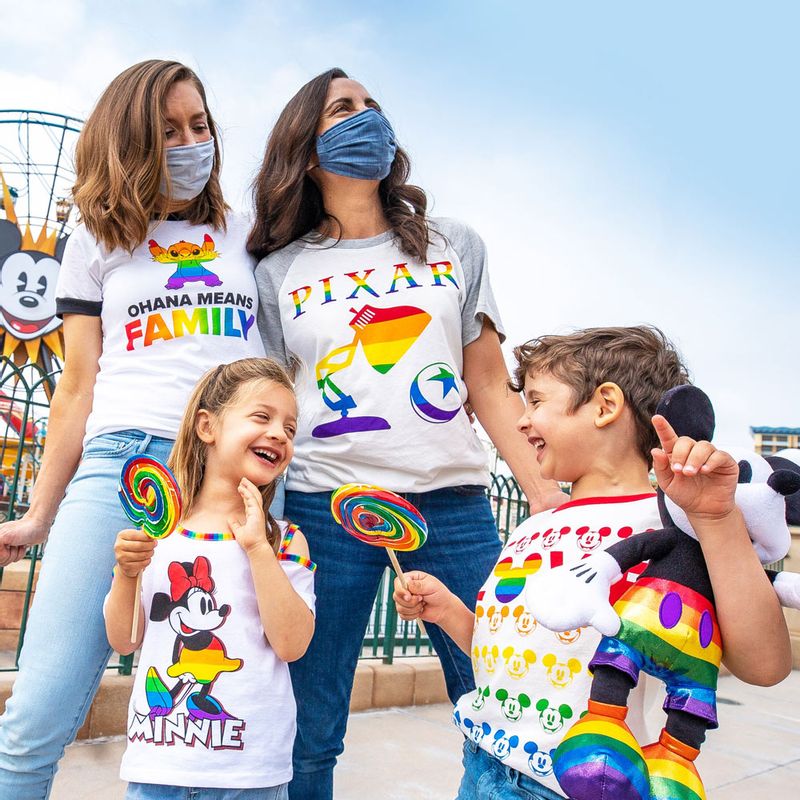 Supporting international organisations like Diversity Role Models and Arelas, Disney introduced a pride collection featuring 16 products. It comprises a range of masks, t-shirts, mugs, caps, backpacks and tote bags with Mickey and friends, and characters of the Marvel and Pixar universe printed on them in rainbow hues. 
5. Bewakoof 
Indian brand Bewakoof, which is known for creating quirky and affordable fashion for the youth, unveiled a limited-edition pride collection on its website. Apparel, footwear, backpack and mobile covers in pride-inspired colours make this collection that honours and celebrates the LGBTQIA+ community. Think rainbow-patterned disco stripes slide, striped backpack and multicolour block t-shirt. 
6. Apple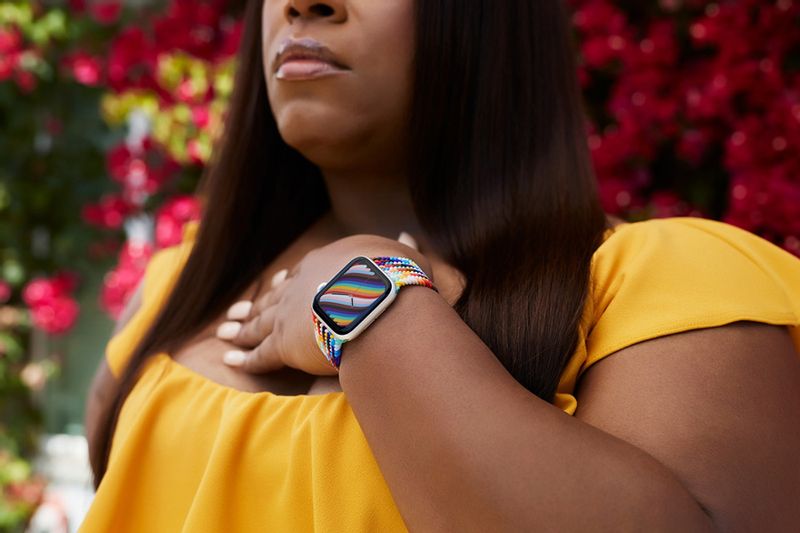 On May 17, 2021, multinational tech company Apple introduced a new Pride edition braided solo loop (band) and dynamic watch face, both, in colours inspired by the colours of the OG rainbow and those in the Pride flag. According to the company's press statement, these colours have been brought together in their products' design to represent the breadth of diversity among LGBTQIA+ experiences and the movement's history. 
7. Senco Gold & Diamonds 
West Bengal-based jewellery retail chain Senco Gold & Diamonds has unveiled a new collection called 'Love is Love' to kick off Pride month 2021 celebrations. The jewellery range consisting of rings, ear-studs, chains and pendants, was launched during a virtual event by their brand ambassador and gay athlete Dutee Chand. 
8. Bath & Body Works 
Bath & Body Works is supporting the Human Rights Campaign Foundation, a United States-based organisation, which focuses on protecting and expanding rights for LGBTQIA+ individuals, by donating a million dollars this year. Apart from that, they have also launched a new range of bath and body care products called Love Always Wins. It comprises whipped body butter, shower gels, foaming hand soaps and single-wick candles, to name a few – all packaged with colours of the pride flag. 
9. Levi's 
A remarkable Pride 265 collection called 'All Pronouns, All Love', which explores the concept of all gender identities, and an annual donation to the international LGBT human rights organisation, OutRight Action International - are the two things Levi's has done to celebrate the community. Their collection consists of a range of t-shirts and denim jackets. 
10. Adidas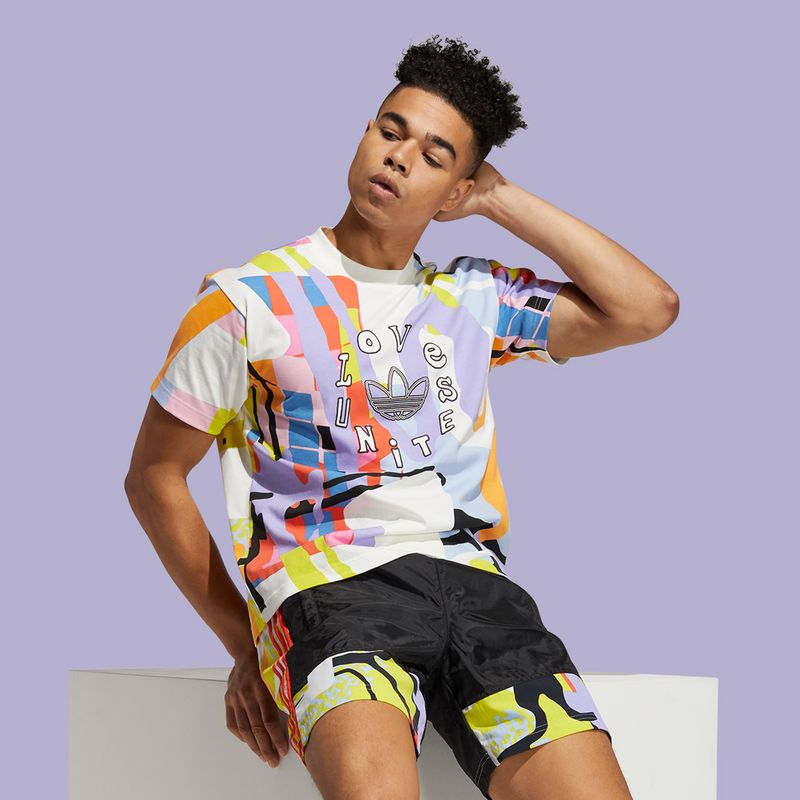 In keeping with its global campaign that throws the spotlight on influential members and allies of the LGBTQIA+ community, sportswear giant Adidas' released a 30+ piece Pride collection titled Love Unites. For this, the brand has given a number of its bestselling pieces of footwear, apparel and accessories a vibrant and colourful makeover. 
---
Photo: Adidas (Banner), and Featured Brands' official website and Instagram